Post Production — Tints and Tones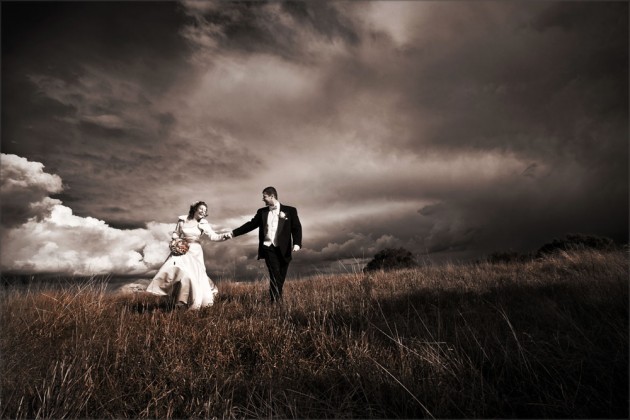 Have you ever wondered how the photographs in Serendipity albums show such a variety of colour tones, depth, shade, mood and atmosphere?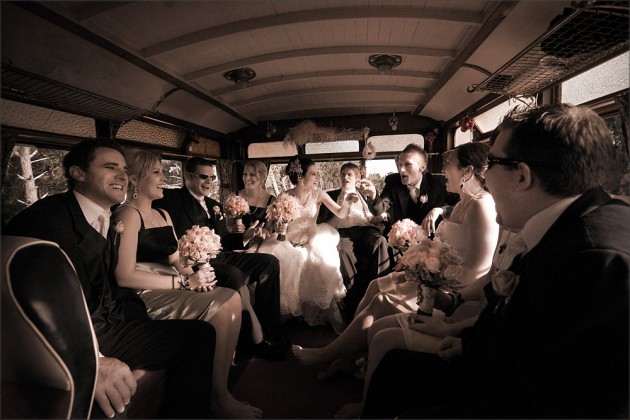 A lot of this variety is from Serendipity Photography's vast Photoshop experience: encompassing now 2200 weddings, and over 600,000 album images. At Serendipity we source ideas from many arts related areas and we have 18 years of constant photoshop experimentation with colour technique under our belt. We continue to draw from the past, particularly Renaissance and Romantic portraiture, and remain inspired by classic and modern architecture. Our range of distinct tints and tonal effects create a rich,varied and beautiful illustration of your wedding day. Have a look at our new page on the striking compositions and bold colours of high contrast for some dramatic inspiration! The vibrant colours and rich tones of high saturation techniques are also worth considering — this effect continues to be the perfect complement for the the family, friends and fun of wedding reception festivities!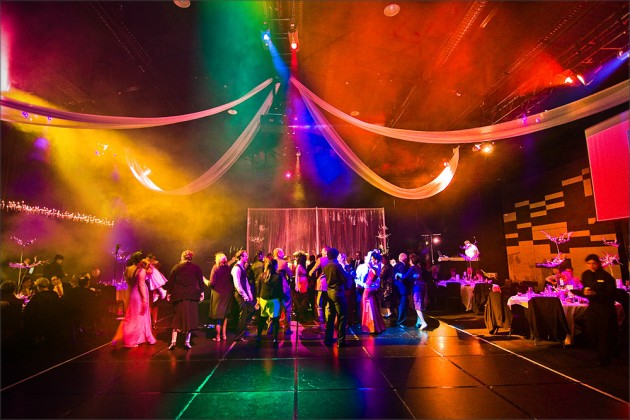 The most beautiful qualities from your ceremony, reception and other locations, are captured to their best advantage, then the mastery of post production comes into the scene. Have a look at our pages the subtleties of lilac and purple sepias (perfect for capturing the most romantic parts of the day) the delicate depths of selective colour, the old fashioned glamour of monochromes and the beautiful tints offered by red sepias.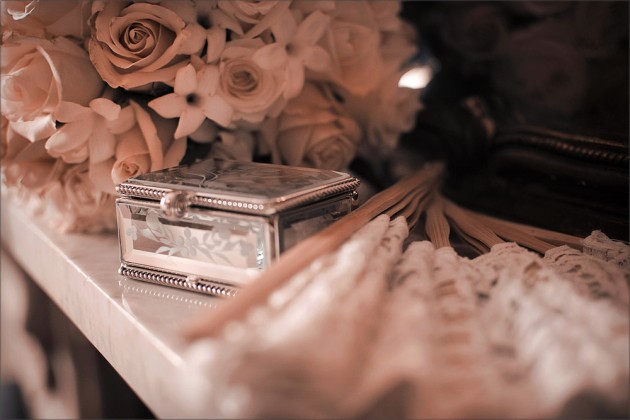 Great wedding photos become exceptional images through the technique of digital painting– otherwise known as Photoshop!  This process allows Serendipity to hand colour, heighten light effects, adjust tones, sculpt the bride's dress, and enhance the light cast upon faces– allowing for classic, beautiful portraits. Subtle and considered colour tinting allows for different moods and expressions to beautifully fill the image.
The Foundation — Channel Assisted Multi-layer Mono Conversions
Most of Serendipity's Tints and Tones have at their heart some combination of a tinted monochrome layer and a modified colour layer often with much subsequent work.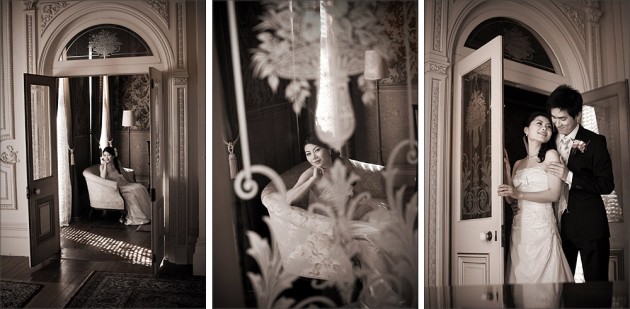 In order to create a beautiful monochromatic layer, at Serendipity we combine layers made by shaping with the density algorithms in the various colour channels. Why? This allows us to set soft clear skin tones within the drama of a sculpted and textured surrounding composition. This process occurs by rubbing 3–7 mono layers to create a master black and white conversion layer, which is then tinted, combined and further worked on.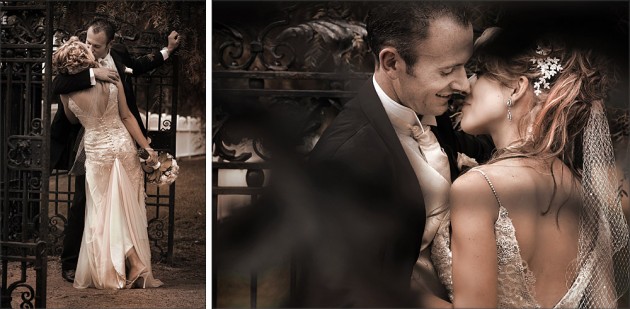 The sky in the image below is an interesting blend to twisted blue density algorithms that brings out the dress. The skin tones have been lightened and softened with density algorithms associated with red and orange channels.

Serendipity Photography Image Artwork Post-Production Example
Here are  two colour treatments from the same image from this location. In this first image, ten percent of colour is added to a tinted mono layer and then the image is  further saturated and worked on by splitting the colours with about 6 further treatments, (mostly rubbing to tinted layers preshaped with channel assisted masks and groups).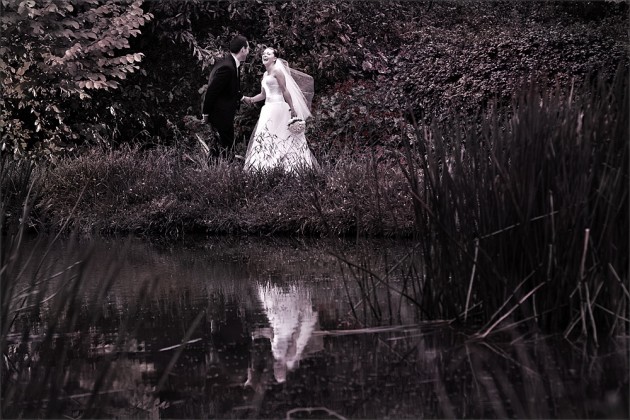 In this second treatment the reverse applies; a colour layer is softened by rubbing down to a warm mono layer, and then again further split and saturated by about ten rubbing process onto preshaped cool layers and saturated warm layers. A variety of magenta, lilac and cyan tinting was then applied to parts of the images, again by hand rubbing with channel assisted preshaped layers.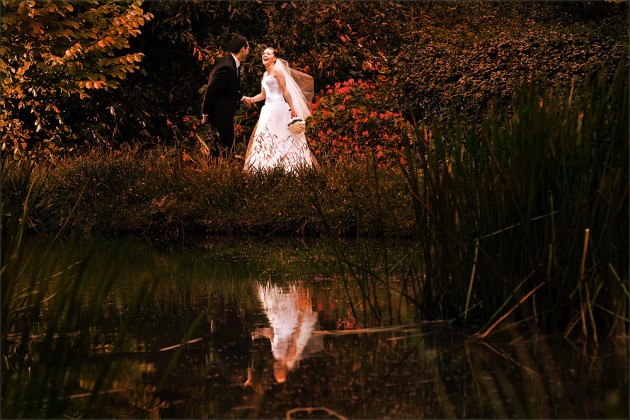 Partial colour blends, High Contrast and Tints
Here in these two examples a colour image is blended with a tinted mono layer to focus and control tone for a softer romantic effect.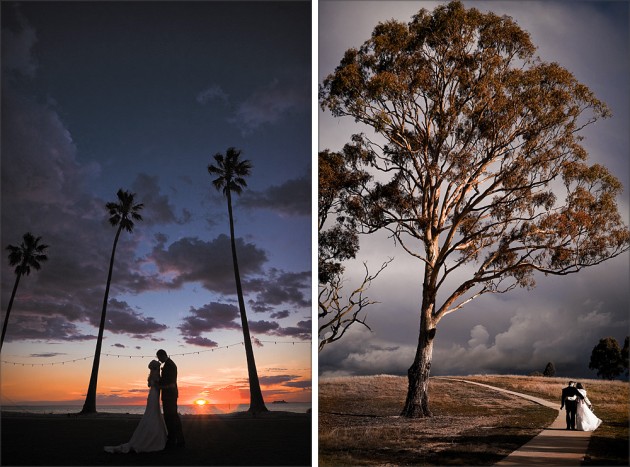 High saturation and high contrast   can lift, emphasize design and add sparkle to your images: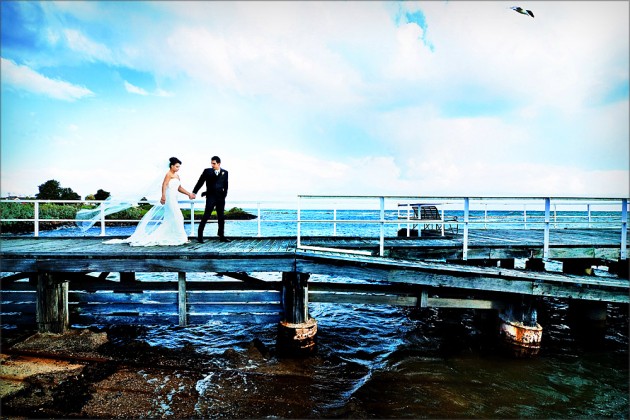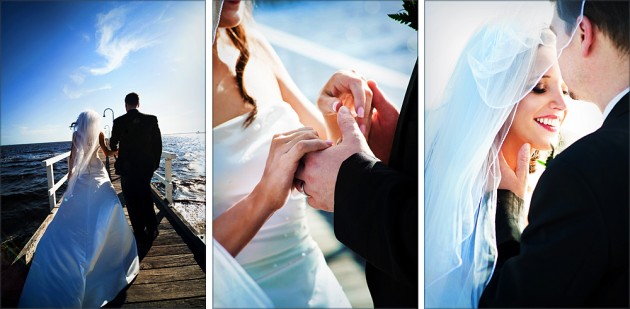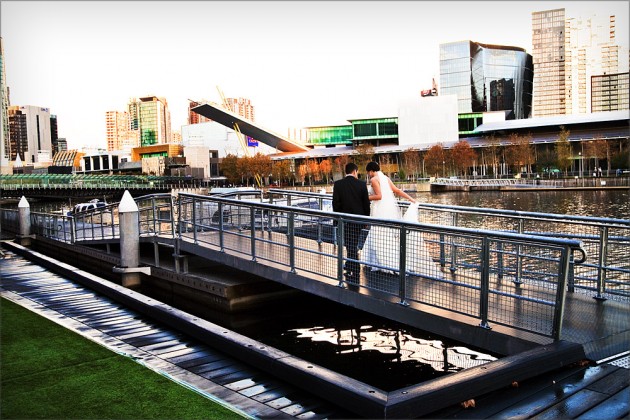 Sepia tints and partial colouring effects wonderfully soften the feel of photographs. You are welcome to browse our pages on lilac and purple sepias, and red sepias.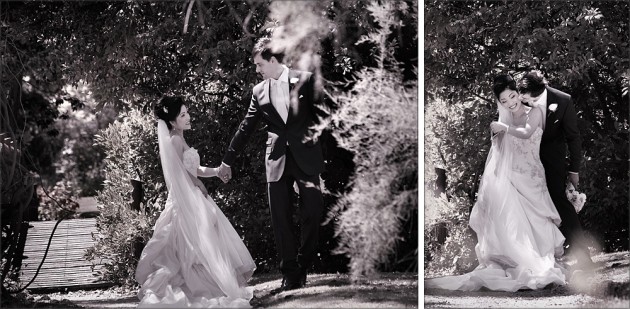 By reducing the vibrancy of bright colours, new and distinct aesthetics can be achieved. Warm tones cast by golden sepias, red washes and black and whites result in romantic compositions, full of character and elegant style.
Mood and Theme — Your Personal Style
Through personalised and professional quality of image production, our commitment at Serendipity is to bring all couples a wedding album which perfectly matches the idea of the wedding theme and captures and further enhances the mood and excitement of the day.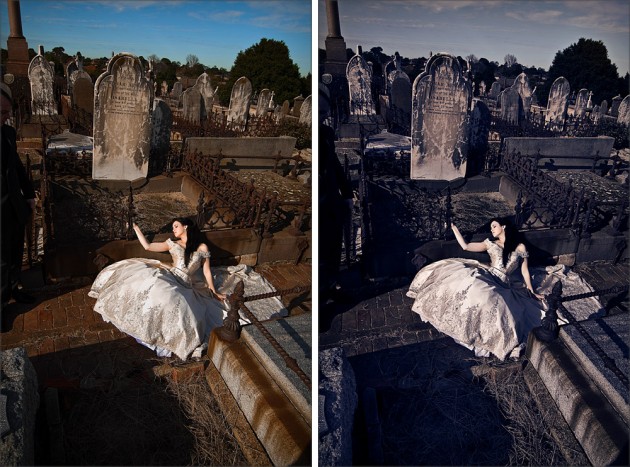 Here the client is able to choose between a colour example, where the palette has been focused and intensified, or a partial colour tinted example with a strong split between shadows and highlights. Here a standard Serendipity red sepia has had further work, intensifying cool shadows and bringing out the stone texture in keeping with the clients vision of the day.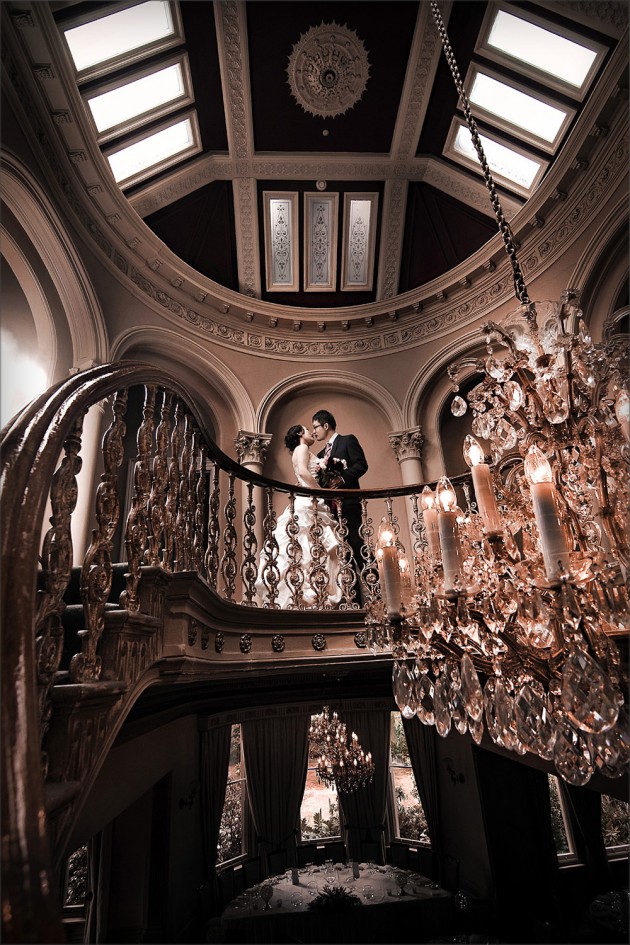 At Serendipity Photography we are proud to present our array of wonderful pages on our favourite photographic techniques! High saturation gives photographs a vibrant and dramatic feel, drawing out the colours that are already present in order to create an almost magical moment. Copper Blue is our newest technique, combining old and new historical aesthetics for stylish effect. To emphasise the light and shade of your special day we use high contrast to bring out the complex and dynamic mood of your wedding. Lilac, purple and gunmetal grey come together with beautifully subtle results and slight tonal variations to capture intimate and personal moments. Selective colour works by enhancing the feature colour of each photograph. Red sepia is the perfect way to bring an historical and graceful ambience to your photographs, giving them a warmth and richness as well as allowing for complex textures. Monochrome uses black and white photographs and subtly incorporates coloured tones to create depth and complexity. Warm tones can also add a new layer of intensity and sophistication. Poly blue is a really great way to enhance the textures, shapes and lines, as an alternative the the black and white photograph. At Serendipity we use a wide range of techniques to adjust, create and enhance tints and tones.