Tints and Tones — Soft Tones — De-saturates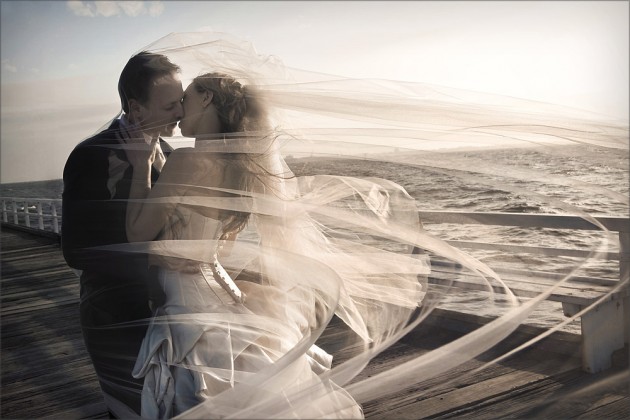 De-saturated techniques create muted, soft tones by diffusing colours already present within the image. It is a really wonderful way of enhancing the rich, warm colours of any image and beautifully smooth skin tones of the bride and groom.

De-saturation is extremely versatile. The desaturated image borrows from the virtues of the monochromatic image, with a greater emphasis on tone shape and texture than in a regular colour treatment. Unlike a monochromatic look, there is a definite sense of soft colour that makes de-saturation extremely beautiful. At Serendiity photography we recommend using de-saturation for giving a classic or romantic feel to your wedding album.

De-saturation can create a wide array of different effects, using only the colours that already make up the photograph. These can range from subtle, smooth hues to images where elements of line, shape and tone are enhanced. A warm/cool split highlights the warmth of certain areas with subtle magentas, and contrasts them with cooler areas.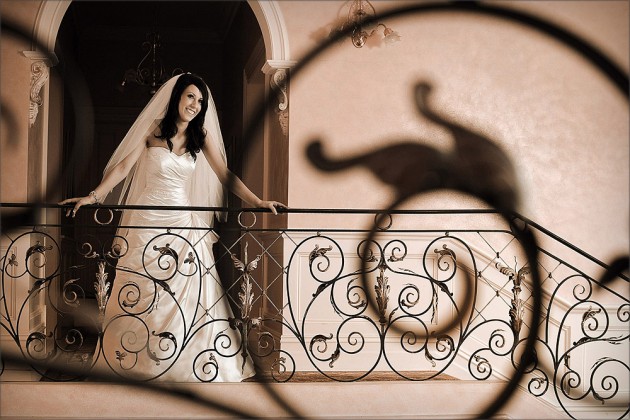 The image below combines sepia and colour layers with a foundation black and white layer, and combines intermediate density masks. It is then hand painted with a pre-shaped magenta layer to bring out the warmth of the figure.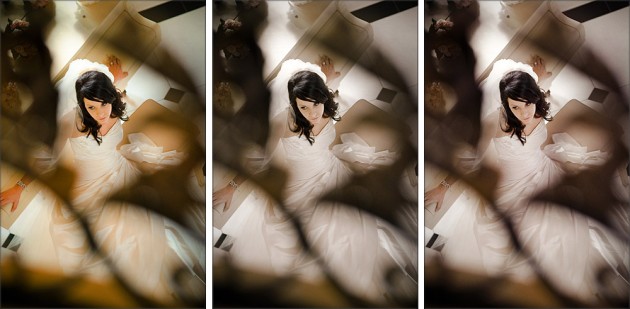 Desaturated techniques can circle around the cooler areas of our available colour space, for changes of mood and a feeling of delicacy and surprising beauty.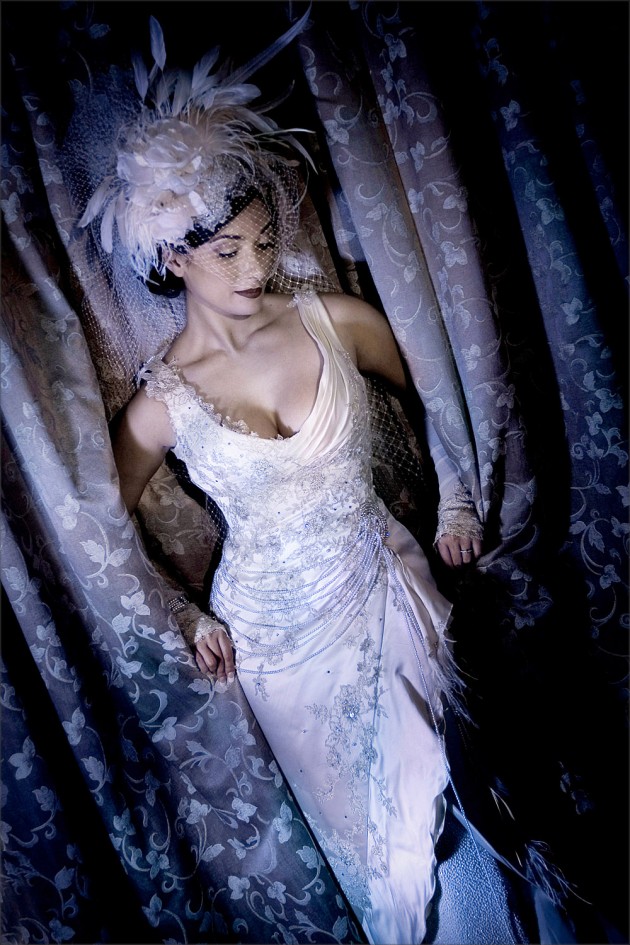 At Serendipity Photography we are proud to present our array of wonderful pages on our favourite photographic techniques! High saturation gives photographs a vibrant and dramatic feel, drawing out the colours that are already present in order to create an almost magical moment. Copper Blue is our newest technique, combining old and new historical aesthetics for stylish effect. To emphasise the light and shade of your special day we use high contrast to bring out the complex and dynamic mood of your wedding. Lilac, purple and gunmetal grey come together with beautifully subtle results and slight tonal variations to capture intimate and personal moments. Selective colour works by enhancing the feature colour of each photograph. Red sepia is the perfect way to bring an historical and graceful ambience to your photographs, giving them a warmth and richness as well as allowing for complex textures. Monochrome uses black and white photographs and subtly incorporates coloured tones to create depth and complexity. Warm tones can also add a new layer of intensity and sophistication. At Serendipity we use a wide range of techniques to adjust, create and enhance tints and tones.