Tints and Tones — High Contrast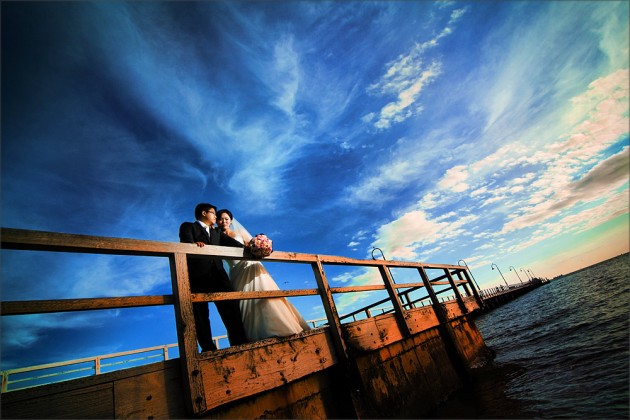 Exceptional wedding day photography is created through a subtle balance of wonderful coverage on the day combined with refined and unique post production techniques. Think of this process as the equivalent of traditional painting, but with light! The gorgeous visual effects of applications such as high contrast ensures that every fine detail of your day– from season, time of day, style of gown and wedding theme are captured to their most beautiful potential.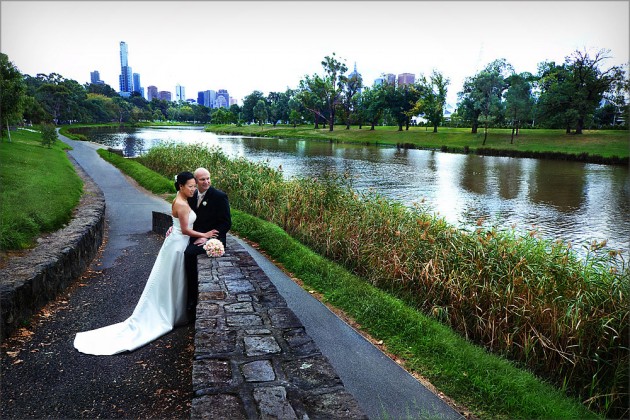 When background details such as the sky, lush gardens or interesting architecture are heightened to emphasise the dynamic play between light and dark tones the effect is breathtakingly dramatic!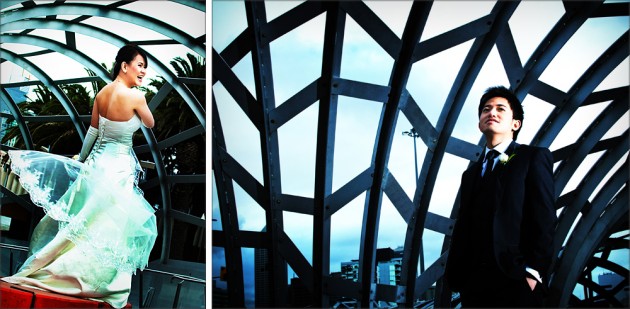 High contrast effects offer a strong variance between light and dark tones, which can add rich aesthetics and unique colouration to your wedding album. Striking architecture and beautiful natural vistas are heightened, allowing colours and shadows to 'shine' in the image. High contrast can be used to bring out a similar sense of drama and intensity in nature and modern buildings alike, in a thoroughly contemporary way. Thus it draws two things that we tend to conceptualise in completely different ways back together.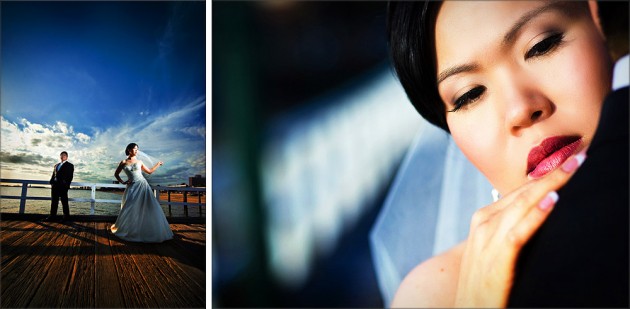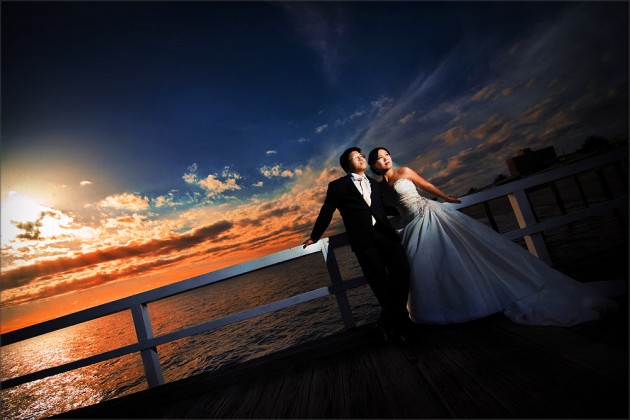 Serendipity love the dramatic compositions and interesting harmonies of light that are produced when whites are intensified to reflect and absorb the icy tones and black tints surrounding them. The use of high contrast in wedding day photography is exceedingly effective during daytime — where an ordinary sky can be transformed into a spectacular vision– creating a magnificent backdrop for bride and groom.
At Serendipity Photography we are proud to present our array of wonderful pages on our favourite photographic techniques! 
High saturation
 gives photographs a vibrant and dramatic feel, drawing out the colours that are already present in order to create an almost magical moment. 
Copper Blue
 is our newest technique, combining old and new historical aesthetics for stylish effect.
Lilac, purple and gunmetal grey
 come together with beautifully subtle results and slight tonal variations to capture intimate and personal moments. 
Selective colour
 works by enhancing the feature colour of each photograph. 
Red sepia
 is the perfect way to bring an historical and graceful ambience to your photographs, giving them a warmth and richness as well as allowing for complex textures. 
Monochrome
 uses black and white photographs and subtly incorporates coloured tones to create depth and complexity. 
Warm tones
 can also add a new layer of intensity and sophistication. At Serendipity we use a wide range of techniques to adjust, create and enhance tints and tones.