Tints and Tones — Lilac, Purple and Gunmetal Grey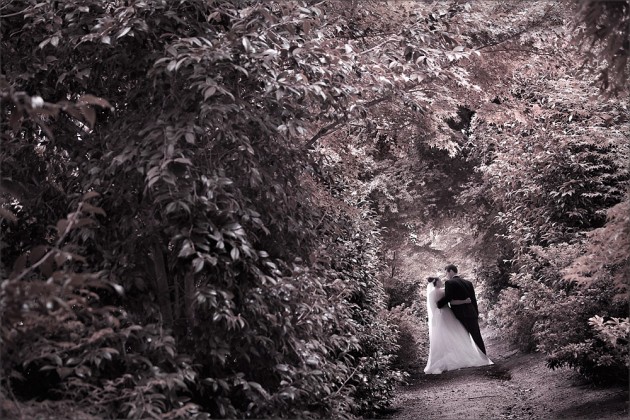 At Serendipity we are passionate about wedding photography and the way variations of mood, atmosphere and stylistic elements of each couple's day are so beautifully captured and enhanced by different colour treatments and sepia channels. This is one of the reasons we remain so committed to continually developing and expanding our post production repertoire. One of our newest additions is the visual romance and subtle depths offered by lilac tints and purple sepias.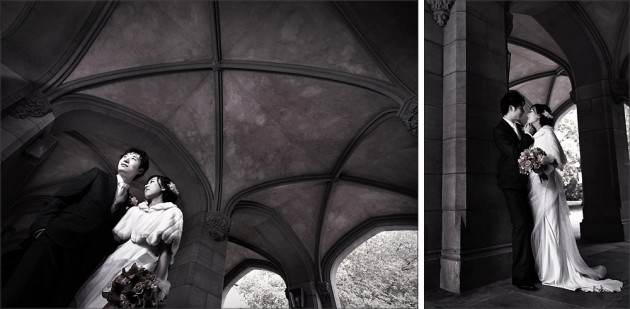 Control of Tone and Texture
The soft delicacies of lilac and purples provide the perfect match for quieter parts of day such as bridal preparation, romatic textural locations and create gorgeous touches in more emotional photography such as close portraits and dramatic veil shots. Lilac tones can be enhanced with more colour interest, splitting warm and cool effects through highlight and shadow like this example from Kerford Road Pier.

In contrast to the sometimes dramatic effects of red sepias, lilac tones respond well to lower levels of saturation, emulating subtle and reflective moods, capturing a distinctly personal and emotional focus, as well as delicately rendering striking shapes and textures.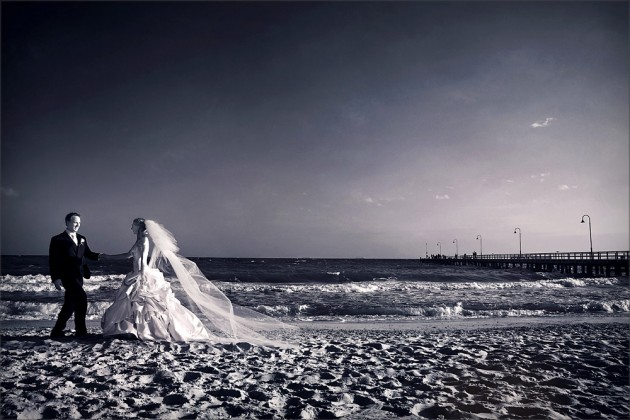 Figure Ground Balance — an example from Billilla Mansion
In this example, we created the partial lilac artwork primarily to shift the figure ground balance — the eye is drawn to the façade of Billalla Mansion framing the couple instead of being captured in the strong foreground colours. The flowers, being rendered in a series of variously saturated lilacs with subtle green and blue tints, become frame rather than figure. A secondary benefit is that garden is more pleasing as texture and shape rather than in full colour, particularly as some of the flowers and foliage are past their prime. Being able to control the eye is an important consideration in creating good artwork, and at Serendipity Photography we have a large repertoire of inspiration and technique to draw from.
We at Serendipity have worked hard over the last few years to achieve a large repertoire of shades appropriate for subtle situations within particular tonal palates. Much of this control comes from focusing and retaining partial layers, whilst they are simultaneously blended with monochromatic colours.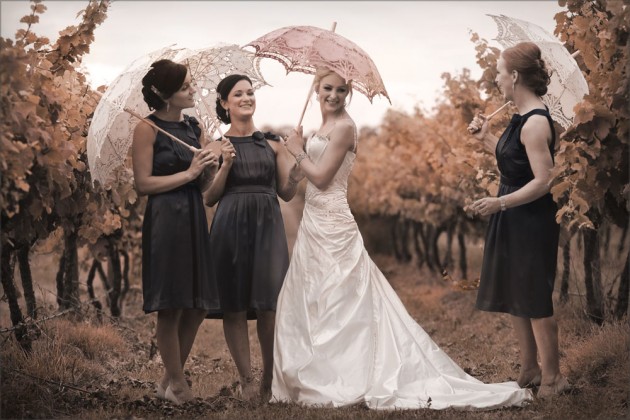 Reprise the beauty of traditional toned images

Lilac and purple sepias are often characterised with cool tones in the shadows areas and warmer tints in highlights, resulting in rich colour which is split across the range of the image. The preshaped and subtle introductions of harmonious layers are reminiscent of the wonderful suprises that could be found twenty years ago in the photographic dark room! Serendipity have fond and inspirational recollections of producing images traditionally by running sheets of paper through selenium toner, sepia toner, and beautiful blue toners, with stages of bleaching.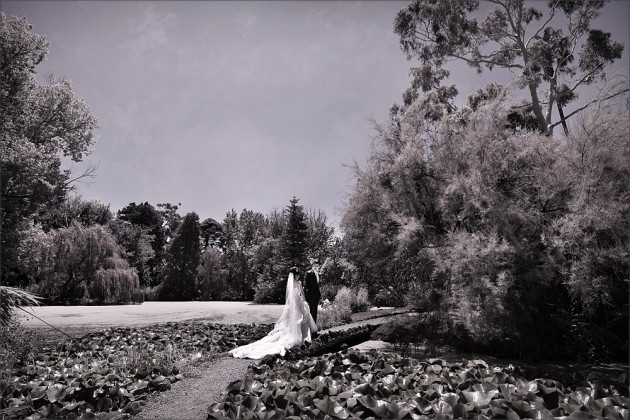 In those days treating just one sheet like that could take up to three hours. When adding in the meticulous washing in between treatments, the whole operation could take up an entire day! Luckily the wonders of digital processing allow much more time for considered and varied effects, minus the handling of cumulatively toxic chemicals!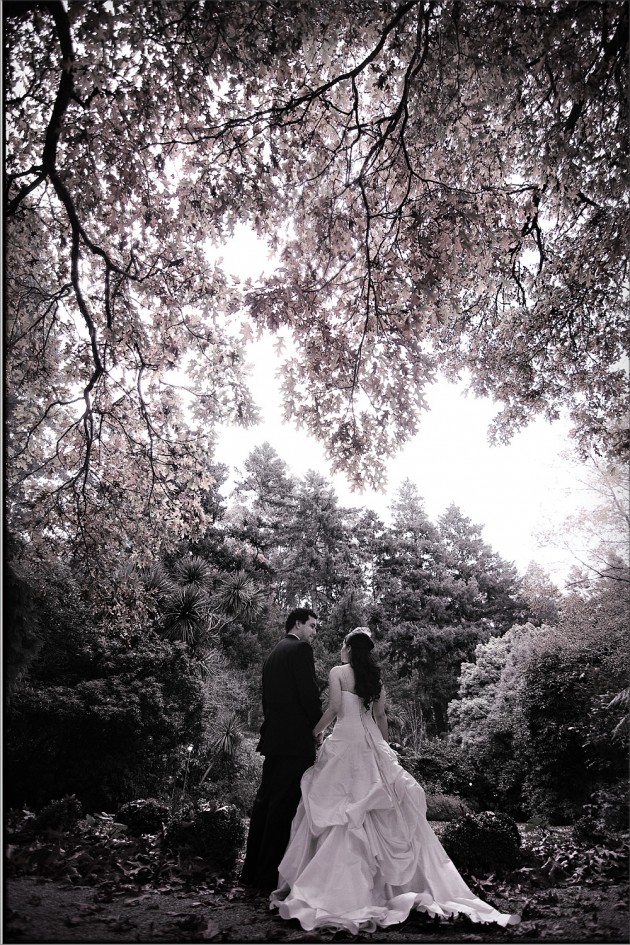 Out of those memories and experiences emerged the disocvery of channel masking, the careful and creative application of preshaped masking tools to emulte historic photographic processes, where the delicate hand touched aesthetic and natural beauty of the wedding day remain important elements.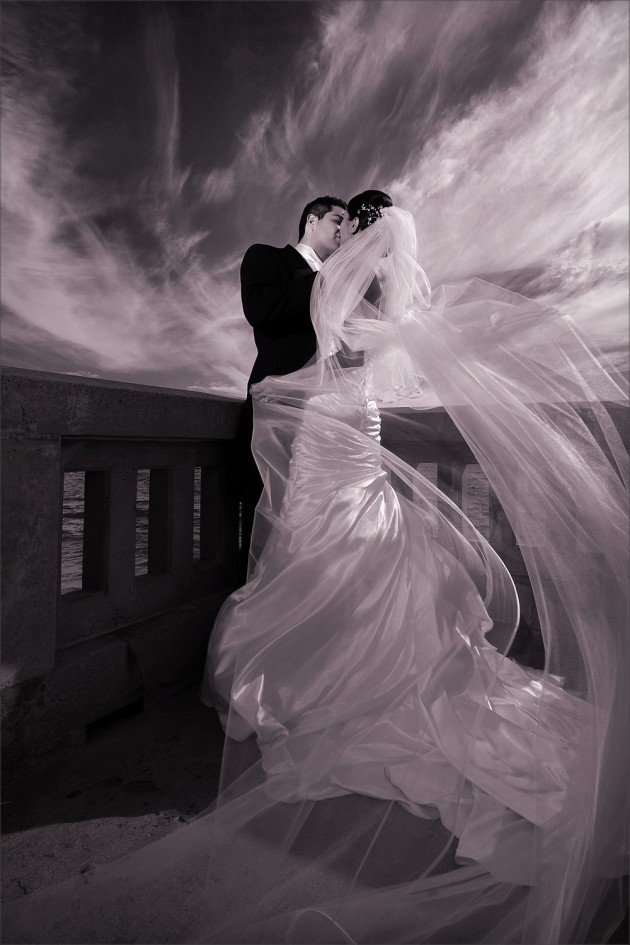 By gently hand colouring layers, and subtly rotating the black and white channels the focus turns towards the warmer spectrum. In particular colour layer greens are warmed up and shifted towards red and blue tones. This works to bring out fine architecture and gown texture, lighten faces and capture subtle moody effects, whilst still retaining textural interest and delivering the precise amount of colour. Resulting in a wedding day album which boasts a comprehensive range of atmospheres and emotions.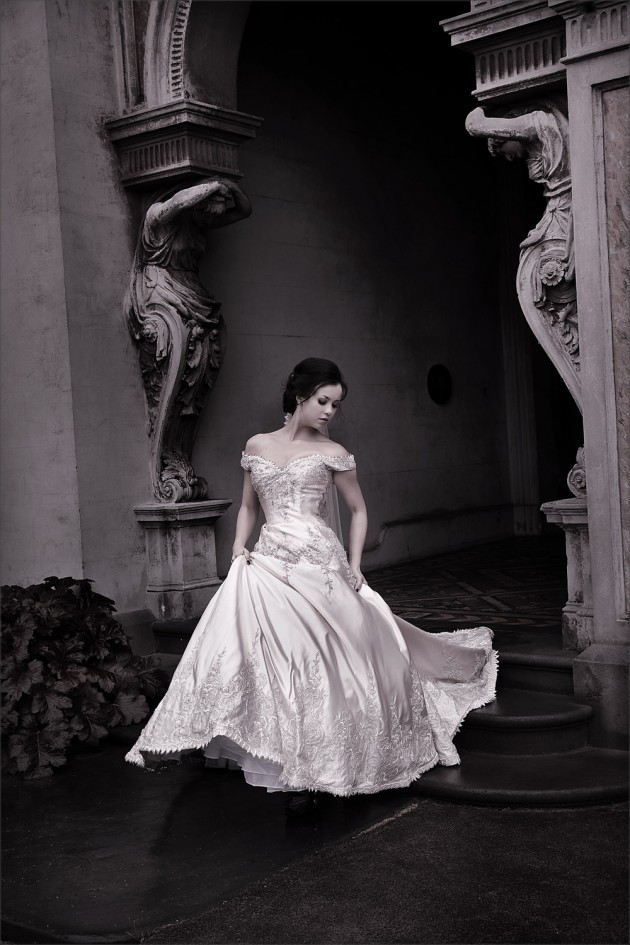 At Serendipity Photography we are proud to present our array of wonderful pages on our favourite photographic techniques! High saturation gives photographs a vibrant and dramatic feel, drawing out the colours that are already present in order to create an almost magical moment. Copper Blue is our newest technique, combining old and new historical aesthetics for stylish effect. To emphasise the light and shade of your special day we use high contrast to bring out the complex and dynamic mood of your wedding.  Selective colour works by enhancing the feature colour of each photograph. Red sepia is the perfect way to bring an historical and graceful ambience to your photographs, giving them a warmth and richness as well as allowing for complex textures. Monochrome uses black and white photographs and subtly incorporates coloured tones to create depth and complexity. Warm tones can also add a new layer of intensity and sophistication. At Serendipity we use a wide range of techniques to adjust, create and enhance tints and tones.