The Serendipity of Wedding Photography — Your Style, Your Day
Serendipity photography — our aim: stunning photography and the very best albums in Melbourne.
Sally Newell, from Serendipity Image: Serendipity photography, web and video — our aim is to give you visually excellent and personally styled wedding photography, and wedding albums to die for!
" We absolutely love our Serendipity album. I cried when I first saw it."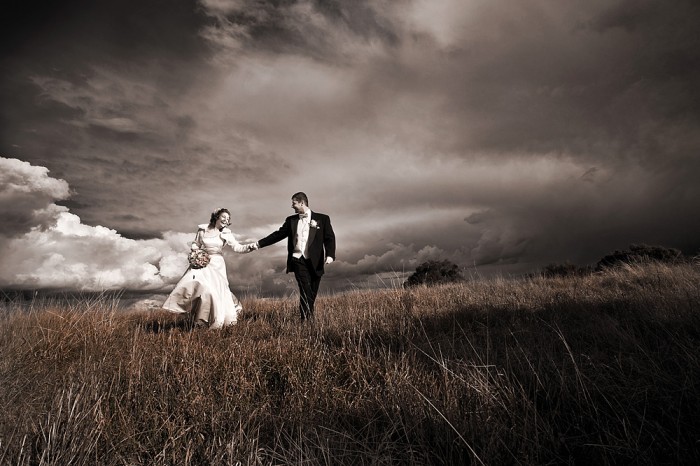 As photographers this is what we live for, your reaction when you first see your photos, and then again when you pick up your album: "Our album is truly gorgeous, it's going to be looked at everyday for weeks!" Hanny loved Serendipity's work: "The colours are just wonderful and I loved the beautiful street photos which look so Melbourne. The photos range from very old and romantic to quite sharp.The album is so glamorous, I love the very strong colours. The shots at the restaurant are just exquisite", and we loved her reaction to her albums: "I'm really, really pleased with our albums. Beautiful, glamorous, modern, sexy; exactly the style I wanted. They're just amazing, they've taken my breath away!" It is very satisfying to be able to craft photography art pieces and and combine images together in a way that completely reflects your identity and style together and amplifies the drama of your wedding.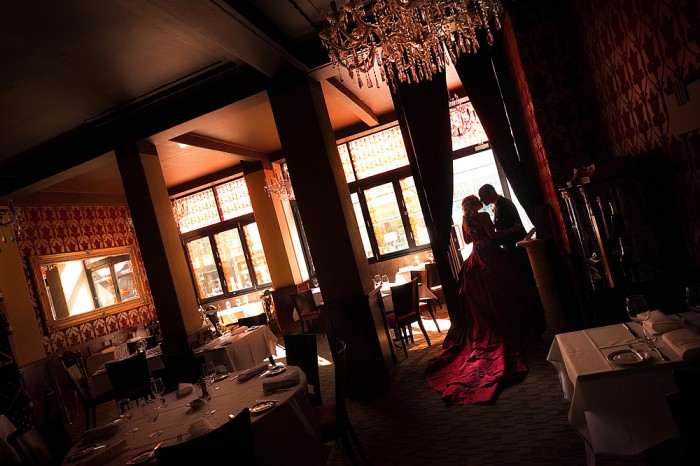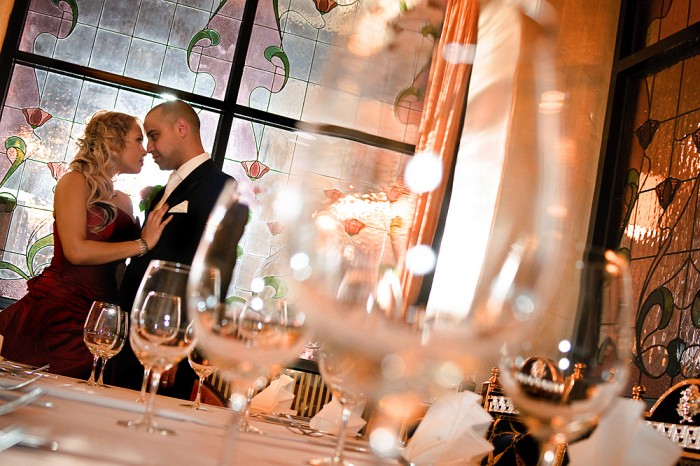 For Hanny, wedding as theatre was a good premise, for many others, the wedding prioritises low key photojournalistic authenticity; or perhaps you are party animals, or the style is seriously soft and gorgeous — the ultimately romantic; or some clients mix it up with just lots and lots of pictures of cultural traditions.
"The album has a complete array of scenes and moods from our day. Every feeling, whether we are together or just by ourselves, every feeling we shared is in the album. Nothing is left out. I have never seen an album like it, ever." Monica and Mate were so excited when they picked up their album, and sharing this moment made me feel really happy, happy that the very long hours and hard work were appreciated, and happy that they felt understood and that the album completely reflected their sense of colours, mood and style.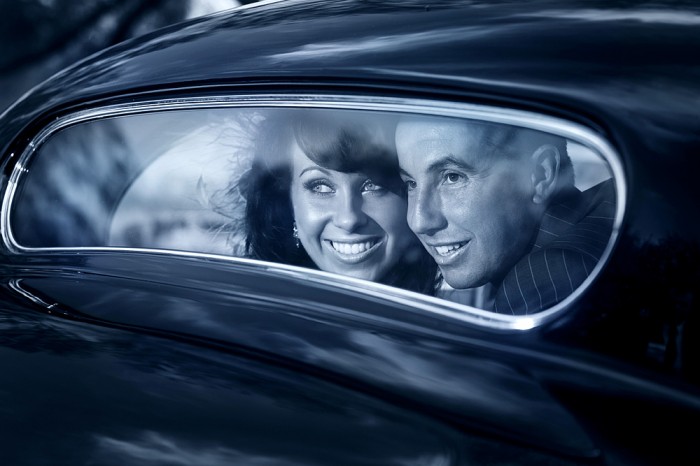 Finding your Wedding Photographer
It is important to find photographers who share your vision and are versatile enough to capture a variety of moods and emotions. Good images don't just happen, there needs to be the right blend of skill, experience and light heartedness. On top of that, the rapport that develops with a shared commitment to the day, and a sense of mutual respect for the special qualities of the couple and the photographer, drives the image quality and promotes pictures that hit the nail on the head — the pictures are truthful in the sense that they bring out the best of the day and the people who bring themselves to it.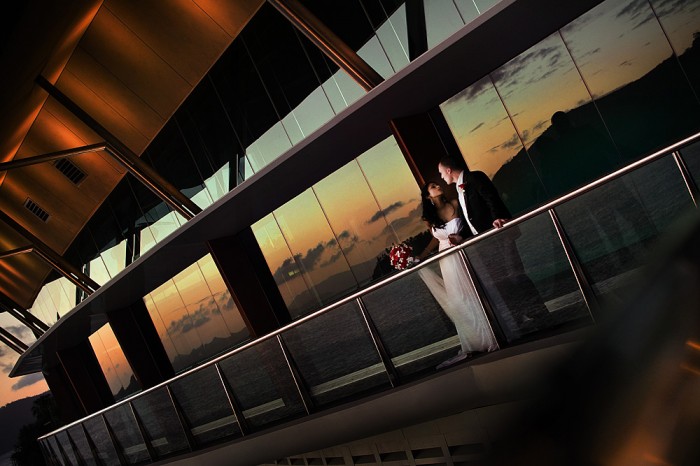 A wedding is very amazing thing; a couple offer themselves to each other and are supported in this aim by the family and their community. All the wedding media should work to particularize this moment, to create design and concepts that feel right, that fit your style like a glove. "The golden spread is my favourite. It's so soft and romantic. I love the light and delicate feel, it emphasises the memories of our day. We like the panorama and shots, it's a strong design. We love the way Sally has embellished the pages with the elements of nature that I work with. It really typifies the person I am, I love the purple of the jacaranda. The way the fine details of the dress are combined gives a fantastic sense of softness, and the colours and mood of the church spread are very beautiful."
Rena and Tom blended elements of nature and design in their album, reflecting their interests in fashion, graphics and Tom's artistry as a landscape designer. I had great pleasure in blending flowers and other natural elements with the very romantic images of their wedding album, which stands out for me because of the clients interest in and appreciation of tension between different visual qualities. Their album moves between more abstract design and the particular aspects of the garden and architecture; Rena and Tom's story lives as both part and whole in a variety of levels of narrative and image design and was very satisfying to create.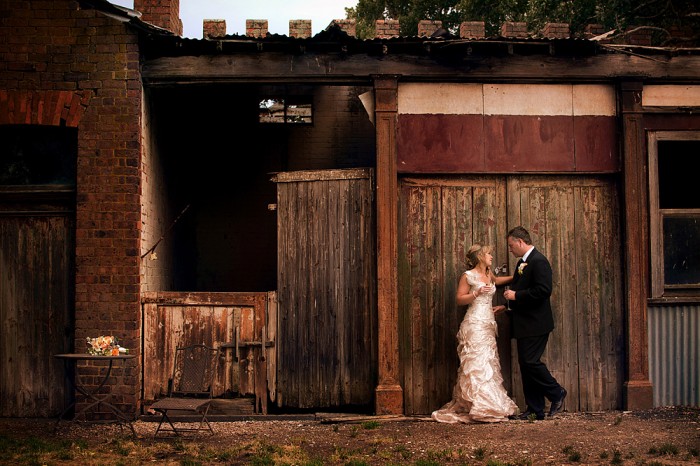 Wedding Video
A wedding movie should report, recollect, reconstruct and ripple over your memories in truth and art. How much of each is in part up to you, but is dependent on the skill of your editor. Editing may appear to be akin to black magic to the uninitiated, but like most visual media work, it requires a combination of skill and experience to bring the largest range of available techniques to the subject; to present your story in the visual style that would seem most natural and beautiful.  "Our video is very moving, the songs were put in just at the right places and the quality is so smooth. Overall it is a very good value and the work is the best quality we have ever seen. Our photography is just beautiful." Rindha & Jason's video combined skilful editing with unobtrusive effects such as a certain amount of slow motion and dissolves, allowing the viewer a clear focus on people and events.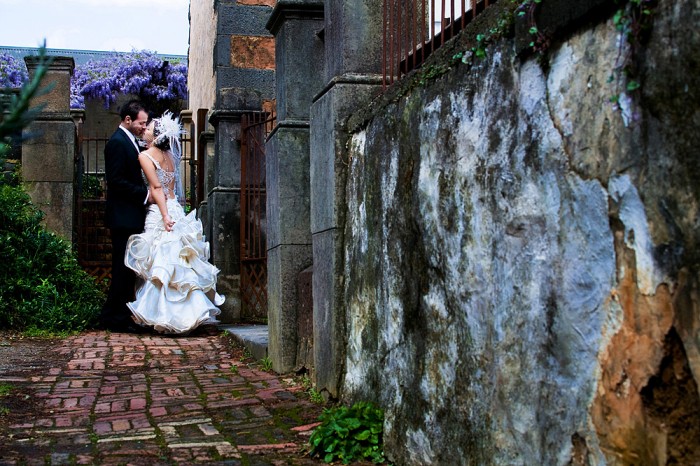 Other clients may prefer something faster and fun, with wedding media that offers a focus on contemporary style, imaging urban chic, a restless sense of Melbourne or somewhere, perhaps West Coast; passion, hubris, the imaginary, the self written larger. Still others want a faithful and authentic record of the day from the perspective of the larger community and the family as well as from the real emotions between you both. How important to see the actual texture of your promises, the sight hesitations, gales of laughter, Dad's mistake; a record of the inappropriate as well as the appropriate, of tenderness and tears.
The final act, your wedding website, completes the trilogy of your wedding media. This is a place for narratives and images for a public celebration of your own wedding story.  Our personalised Serendipity wedding media website is a convenient way to give friends and family in all time zones a good sense of your wedding, incorporating your favourite photography and other details of your day.