Samantha's Bridal Blog — the Invitations
I wanted to do something a bit different for our invitations, after all this is the first taste our guests will get of our wedding theme.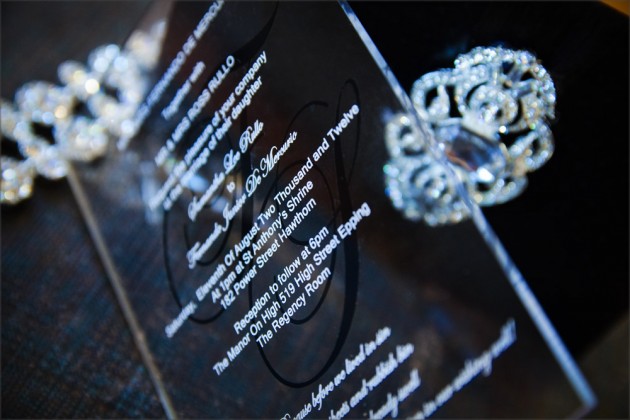 The invitations are printed onto clear perspex, with black text and black embossed envelopes the look is very understated and elegant. The brooches finishing the embossed envelopes were chosen from overseas and the envelopes were carefully made by hand, a true labour of love.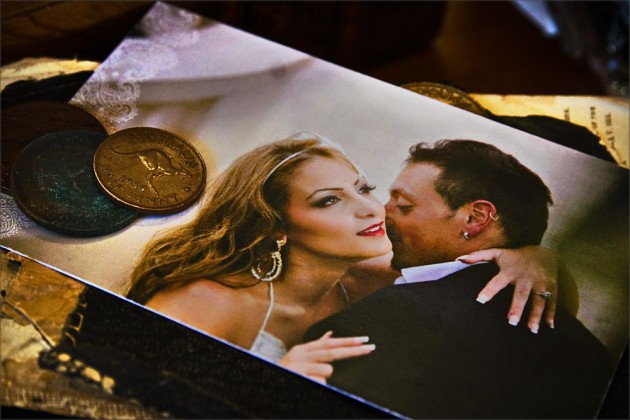 For the RSVP card we used a photograph that was actually taken at our first preshoot! I loved being able to add this personal touch. I'm so happy with the way the invitations turned out — they really reflect our personality and style as a couple.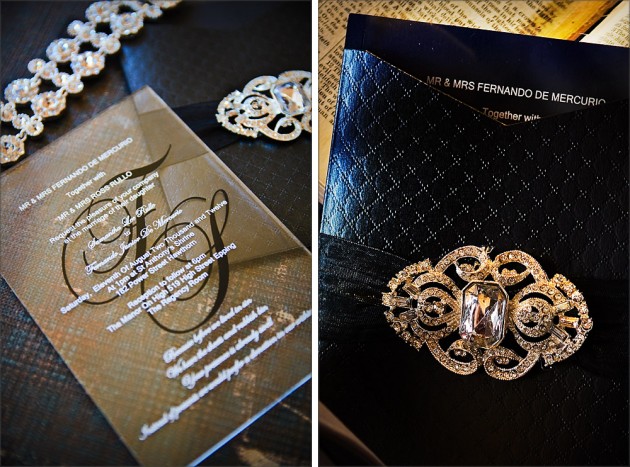 You are welcome to link through my blog sections on the engagement shoot, and the full story of choosing the brooches and designing and making the brooch bouquet , a great opportunity to create a really personal unique precious accessory. The final bouquet has extra meaning because it features my Grandfather's war medallion and charity cross. I am looking forward to sharing the story of my dress itself from Ania G, a beautiful bridal portraits at the very very beautiful Silk Road.