Shanghai Dynasty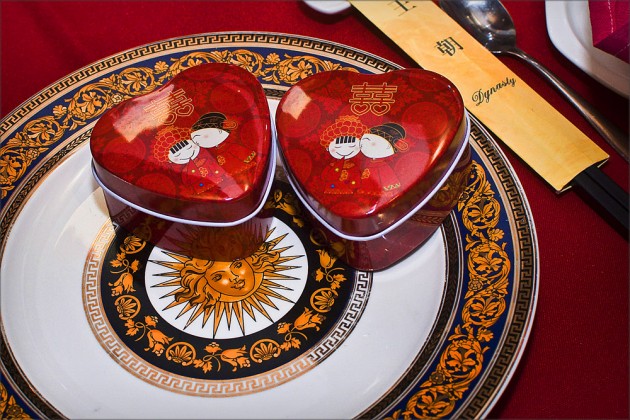 Set in the heart of vibrant Melbourne is the elegant and exceptionally glamorous Shanghai Dynasty. This modern Chinese restaurant offers a high quality dining experience in a setting of true opulence and sophistication. Boasting 5 luxurious dining rooms, Dynasty is a perfect venue for a sit down wedding reception where fine dining and rich aesthetics are the order of the day. The professional staff at Dynasty can seamlessly prepare the interior to suit your unique wedding celebration; whether you're planning an intimate meal, or a grander celebration.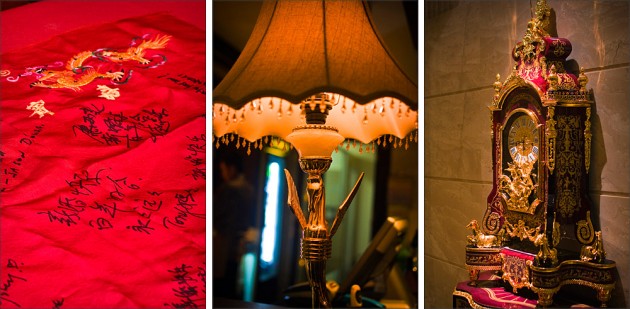 At 206 Bourke Street, Shanghai Dynasty boasts the rare combination of fabulous inner city location, luxurious international flavour and period design features. Stepping inside the atmospheric interior of the restaurant it's hard not to feel like a king and queen amongst a setting of carved marble, delicate crystal chandeliers, ornate paneled walls, and red and gold embroidered chairs. This aptly nicknamed 'golden restaurant' retains strong links with the culturally infused China Town on nearby Little Bourke Street. As well as the touches of gold that fill the space, Dynasty reminisces on cultural history through an array of unique artworks and antiques ensuring your reception is in all ways an unforgettable experience.

Follow the link here to Shanghai Dynasty main website for more information and inspiration. A selection of stunning photos of this venue at perhaps its most glamourous, have a look at Serendipity's new post focusing on the wedding celebrations of Yipin and Dekang.