Temple ceremonies
Thilini and Ragavan were introduced and dated for six years, building a strong relationship. In Sri Lankan culture, engagement happens by common understanding– "we are given blessings from our parents and choose an auspicious time for the wedding to take place" syas Thilini.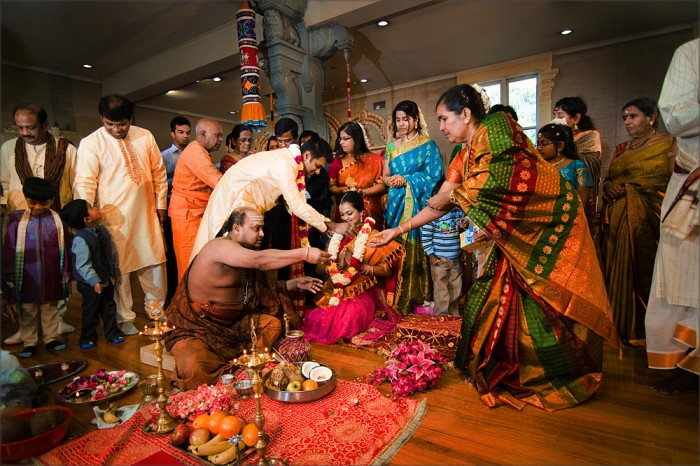 Nourished from Buddhism, and influenced by Indian, Portugese, Dutch and British invasions, Sri Lankan culture is diverse and creatively complex.  With such a diverse range of cultural influences, Sri Lankan culture has grown to become artistic, entertaining, and emotionally-charged, with traditions gleaned from the oldest and most diverse religious ceremonies in the world. Culturally and Religeously, Sri Lankans practice a respect for family and ancestors, coupled with a deep sense of devotion between a husband and wife, which was reflected in Thilini and Raghavan's wedding vows "Thilini my lovely wife– –This ring is a token of my love. I marry you with this ring, with all that I have and all that I am", "Ragavan my beloved husband — I give you this ring as a symbol of my love and faithfulness. I ask you to wear this ring as a reminder of the vows we have spoken today, our wedding day."

The Sri Lankan fashion aesthetic is full of colour and quality details, with jewellery that is both delicate and extravagant. Thilini's Saris, throughout the day, reflected the Sri Lankan respect for craftsmanship, and the significance places on this dress worn on this most significant of days.
Thilni and Ragavan's temple ceremony was held at Carrum Downs Shiva Vishnu Temple — rich in details, colour, so many significant moments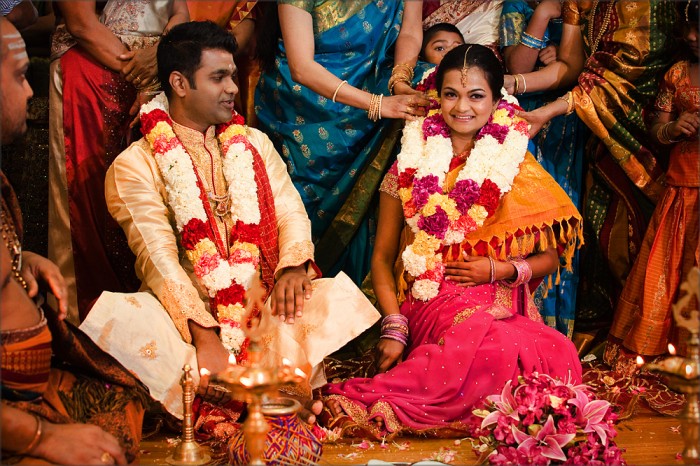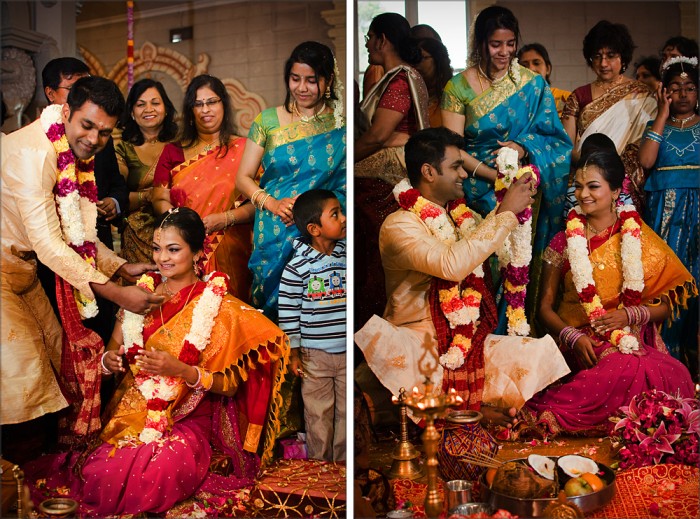 Thilini said it 'felt natural to have a temple wedding' to truly feel the significance of being married!