Wedding Photography Tips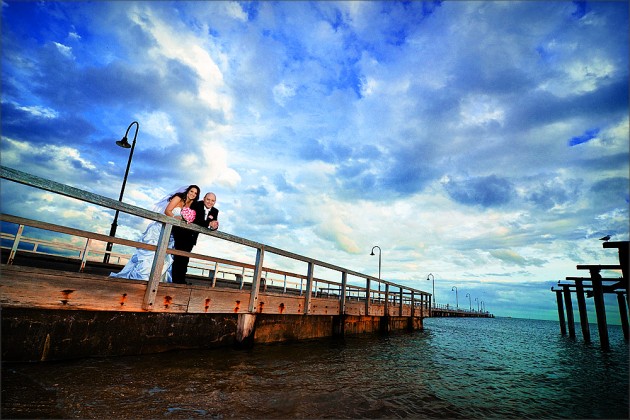 Perhaps you're a bit surprised to stumble across this page on photography tips. "Is that your job Serendipity?" you may ask. It certainly is, however, capturing distinct and inspiring weddings is as much a passion as it is a job! We're pleased to bring you this new page which will continue to bring valuable advice, real life experiences and handy tips, enabling you to get the most out of the wedding planning process, so you can enjoy your day as it unfolds. Choosing the right photographer for your wedding is an important decision, as it affects both the day and the product afterwards. A good wedding photographer is experienced, practical and capable with a sense of fun. At Serendipity we have shot over 2,000 weddings between us, each one a unique event. Equipped with this knowledge our studio prides ourself on personalising your wedding coverage, capturing colours and tones of your day and delivering an album design that truly reflects your personality and the theme of the wedding. We are passionate about producing fantastic — one of a kind — albums that reflect your unique qualities and style.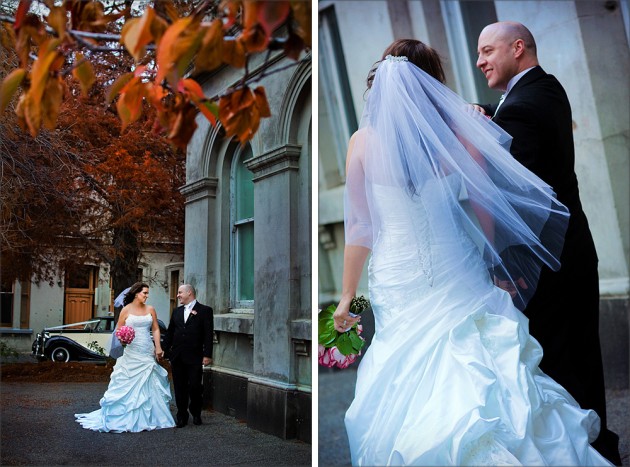 It is a standard part of our service at Serendipity to stop by the bride's and groom's separate venues with the important preparations and special wedding moments: makeup touches, dress, hair and delectable snacks that take place before the ceremony. This allows the photographer to capture candid shots, as well relaxed group photos of the bridal party and families. To optimize the time for portraits before leaving for the ceremony, make sure that bride, groom and all bridesmaids, groomsmen and family members are dressed and ready at least one hour before the photographer is due to arrive, allowing time for the all important special moments and hugs with parents and neighbours, phone calls from overseas, even the neighbours popping by. We like to have you dressed, maybe leaving the cufflinks or tie adjustments to follow as well as popping on the jacket. Most brides are pleased to have shots of hands on the back of the dress, adding jewellery and some primping and perfuming for the album photos rather than the getting on the dress for real — at Serendipity we don't believe those shots of stepping in or stepping under tent style are half as stylish as the wedding preparation photography details we have just mentioned.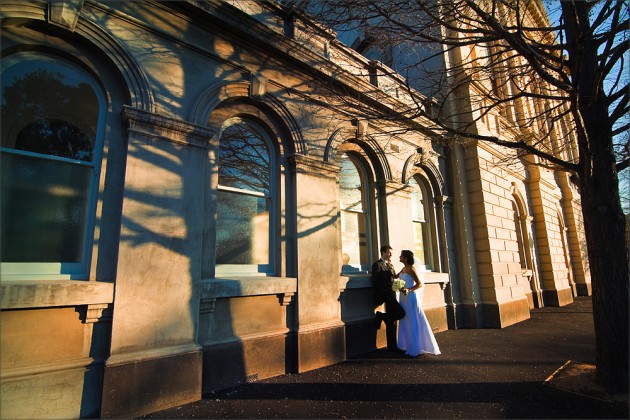 The time between the ceremony and the reception is a great opportunity to visit some alternative locations, such as a public garden or a pier. By traveling to sites in addition to your pre-booked venues, you and Serendipity will be able to achieve an array of gorgeous backdrops, in one or several locations which add character and diversity to your wedding album. Often couples choose photographic locations that suit the theme of the wedding or hold special memories, such as the café where you had your first date or a favourite beach. It is important to have a variety of looks and choose places that are multi-faceted, not too crowded, and with easy parking ( to prevent long walks from your car in high heels!)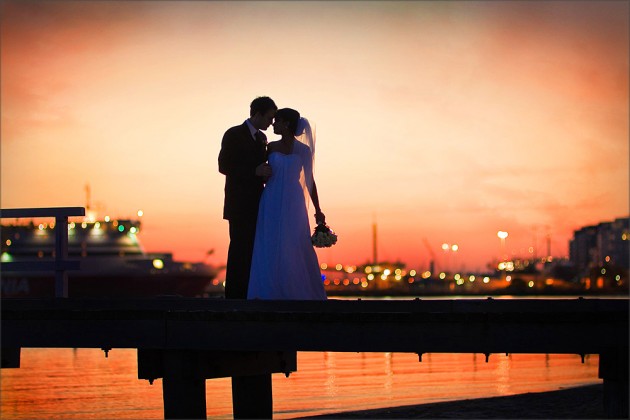 While you may have your heart set on blue skies and beach boxes, if the weather takes a turn for the worse then sunny day locations will be far from ideal. But all is not lost!  In this situation the trick is to be flexible, which can simply mean swapping fair weather locations for more sheltered spots while maintaining a delightful alfresco feel. There are various possibilities to choose from, such as the Stokehouse, the Block Arcade, St. Kilda Town Hall, Kamesburgh Gardens, The Docklands and many more. Some of the best reception centres will have both indoor and outdoor options, offering picturesque backdrops even if there is a last minute adjustment due to unexpected weather!
Follow the link here to our page on frequent questions and answers focusing on wedding day photography.