Rustic Weddings with Serendipity Photography!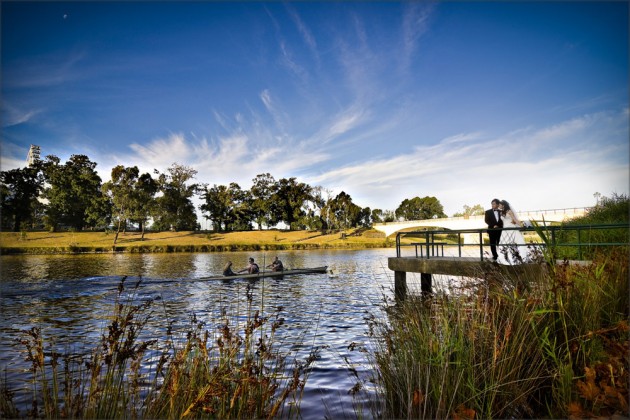 Rustic styling is all about textures! Whether it be stone, timber or lush vines, rustic design balances fine detail with bold materials for a warm and distinct ambience. In Australia it's hard to escape the rustic architecture and historical farmhouses scattered throughout the countryside. Rustic styling brings together the natural earth and landscape, with gorgeous building techniques, and aged surfaces for a wonderfully nostalgic effect.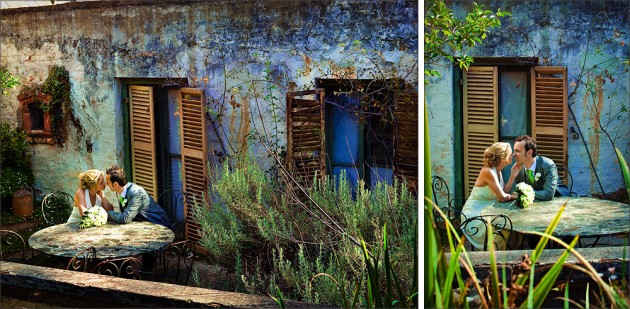 When done well rustic makes for a fantastic theme for wedding days. Referencing Australia's heritage, for anyone growing up in the 'sunburnt country', rustic design is sure to bring back a plethora of memories. Think of the architecture of the Gold Rush or the historical farming communities of rural Victoria. For inspiration all you need to do is look to the streets and the country for perfect examples of authentic rustic design.
The great thing about using a rustic theme for your wedding day is its versatility! If your big day is in the garden, in the shade of a grand old tree, or beachside with the combination of textures from sand, water and driftwood then rustic may be the perfect theme for you. Alternatively the rustic theme works beautifully inside, from historic mansions like Montsalvat, to gracious old estate houses, with warm stonework lining the walls, bare timber beams stretching across the ceiling and shutters shading the windows.
At Serendipity Photography we truly love shooting rustic weddings! Flicking through the pages of the album the textures seem to spring out of the page, it almost feels like you could reach in and touch them. The photographs have an amazing sense of warmth, and by using soft sepias, and bringing out the depth of the surfaces we are able to recreate the magical day so perfectly that it feels like you're back there! Rustic styling translates beautifully in photographs, and you will be left with a selection of wonderful memories to look back on in the future.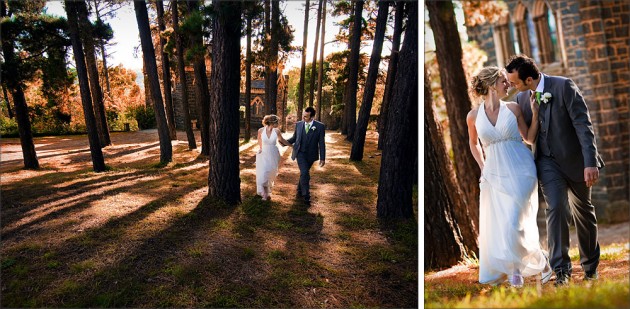 Rustic doesn't just have to be about getting in touch with our heritage though. The beauty of using rustic as a theme is its ability to transcend time, meaning that by being creative you can create a truly contemporary atmosphere using rustic detailing. Think about how you could use combinations of textures, organic lines and warm golden hues for a modern twist on rustic traditions.
Wrought iron is also a great way of engaging with rustic styling. Curved and scrolling iron work offers a very romantic backdrop for wedding photography. The lush green of the foliage is a perfect foil for the soft curves and intricacies of your dress and the crisp folds in the veil.

Rustic design can also be used for a European ambience. Like a French country estate, with creeping vines and stone cottages, or a Tuscan vineyard or a villa surrounded by rows of olive trees. Once you start thinking about rustic as a theme for you big day there are just so many directions that you could take. Be imaginative and begin by looking through all of the different textures, colours, tones and locations that you could use for your wedding.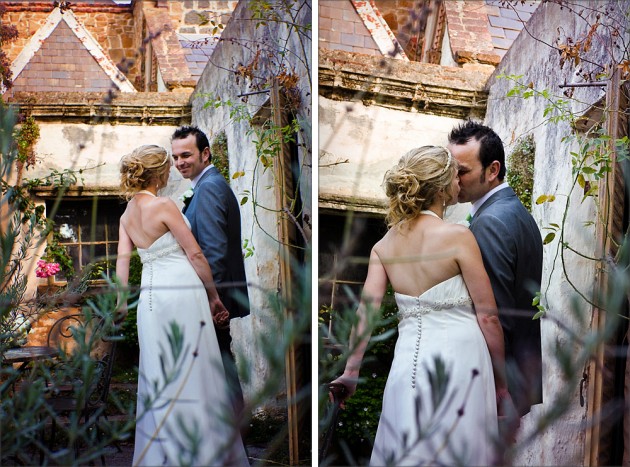 Whether you're planning a warm Summer wedding, with dappled sunlight through the trees and stone walls that radiate the heat of the sun, or a cool Winter wedding, with crackling fireplace and flickering candlelight, rustic themed weddings can work any time of year. Rustic styling is all about textures, layering, warmth, golden light and sepia tones. From a rustic beginning the options are endless, making rustic a wonderful theme for your wedding day.