Point Ormond — one of Serendipity's favourite photography locations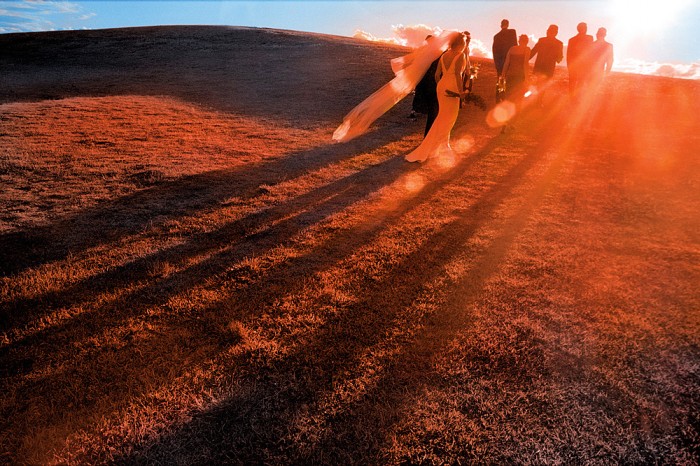 At Serendipity we love the clean lines and raking sunlight of the hilltop at Point Ormond. Located on the Elwood foreshore, Point Ormond and the nearby Ormond Pier make one of Serendipity's top ten beach wedding photography locations — you can't argue with panoramic views, clean lines and acres of big blue sky!
Point Ormond is blessed with 360 degree views from the top of the hill, including completely splendid views of Melbourne city. The hill is nicely bare, making a strong graphic in contemporary shots, and a good foil for the more intricate outline of your wedding dress. At times lights streams across the hill;  there is also a good rocky outcrop, suitable for photography on the sand with lapping pools and textural interest, or for shots of the groom and guys leaping around. Point Ormond also has a huge carpark, amenities, at times an ice cream and pie truck, and is only 300m from Ormond Pier.

We've updated our page on Point Ormond, added a very brief history. Point Ormond has seen many celebrations — like the initial one on the formation of a separate colony from New South Wales in 1851, all the way to a recent times where Point Ormond hosted a bicentennial log beacon. Point Ormond and surrounding areas are strong contenders for being included as one of the top ten locations in the inner south east part of Melbourne, because of very strong graphic possibilities for photography, views, and ease of access. It is certainly one of the very best for photographing large bridal parties, and also for couples with strong links to the Bayside area, or with a penchant for dramatic city vistas. Please have a browse!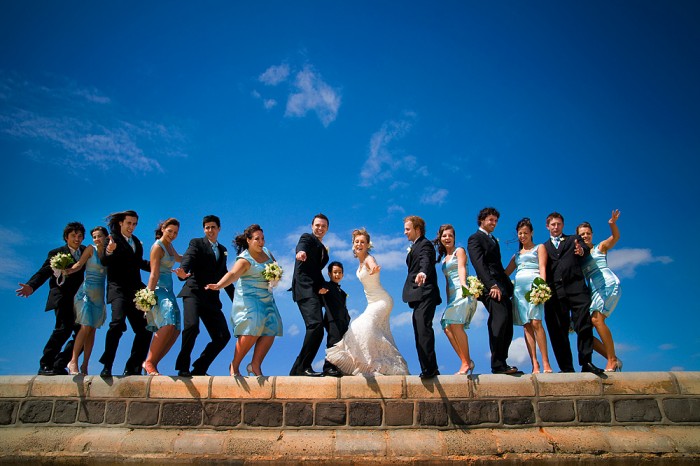 We also really appreciate the impressive balustrades and sweeping expanse of Ormond Pier at the end of Head St, Elwood.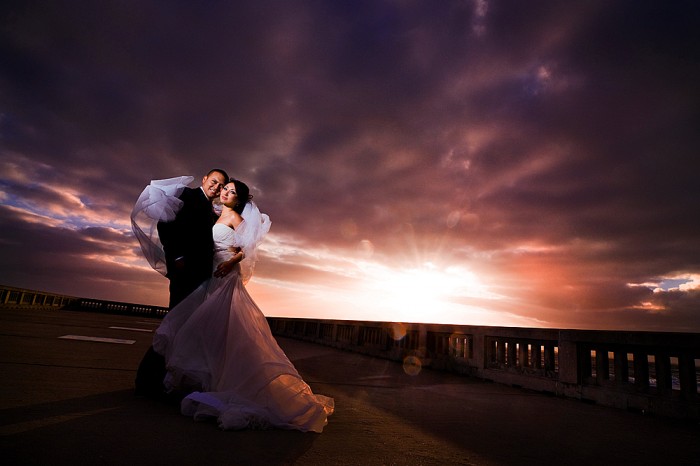 We have added a new page on Ormond Pier to show off some of Serendipity's very best beach location photography! Think old stone textures, soft shadows, crumbly rocks and, again, wonderful views of the city .. this time not from so high up though. At Serendipity we really enjoy the opportunity to play with spatial levels– the construction of Ormond Pier allows us to be able to photograph looking up to a couple, or along the pier top or right down onto the sand — where you can be diagonally placed against silvery waves or the strong golds and fuchsia tones of sunset. Ormond Pier is a very versatile location, able to be the right place for striking modern photographs. Alternatively, the rustic textures and weathered concrete can allow you to step back in time and transfer hemispheres for a truly European ambience, his Paris to your Helen; allowing the power of triumphal light, place and good photoshop to open up your wedding photography to ultimate beauty and the suggestiveness of seductive power.  We invite you to enjoy our new page on Ormond Pier.