Lucy and Julian's first aniversary shoot at Butleigh Wootton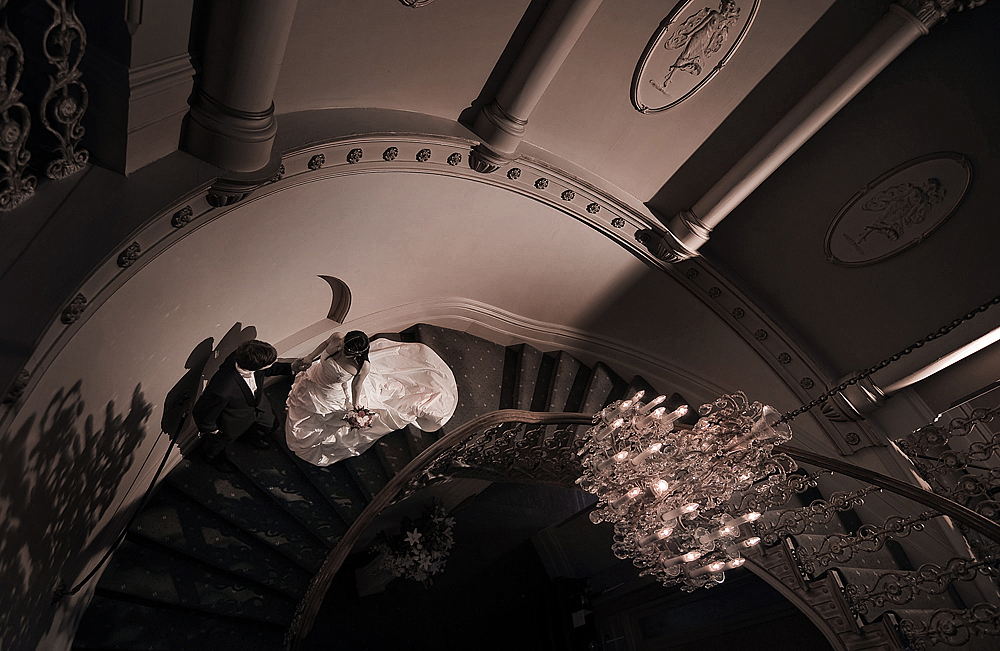 Lucy and Julian's first anniversary photography shoot with Serendipity Photography was a chance for the couple to finally complete their idea of a perfect wedding. Lucy had fallen in love with Butleigh Wootton but couldn't imagine holding her reception so far away from her ceremony. As their first anniversary was approaching they decided to do something exciting and romantic to truly honour their marriage.

The quintessentially Italianate design brought out the princess in Lucy. While she choose to wear her white strapless silk wedding dress she chose new accessories that embraced the opulence of Butleigh Wootton while being a natural extension of her wedding. For her wedding, she said, she'd worn her hair in an Audrey Hepburn Breakfast at Tiffany's style, but thought of doing something different for her anniversary shoot. A Stephanie Browne headpiece, with crystal inlaid teardrop shape, swept her hair back and gave a  elegant Renaissance feel to the shoot.
The couple had two hours to shoot, and said the staff couldn't have been friendlier, she was given the bridal suite to prepare and had plenty of time and space to explore. It was the staircase, Lucy said, that was their mutual favourite element, but found more when shooting, like the mural which featured heavily in their shoot.
Their shoot should inspire people to think outside the box, fulfilling your dreams of the perfect wedding. A year after their wedding Lucy was certainly pleased to be able to visit Butleigh Wootton for a shoot.
"You want to have your dream wedding, but you can't find one place that has everything. But if we take photos at Butleigh Wootton, then we have our dream wedding!" Lucy said.
A dream indeed, check out these fantastic photos or leave a comment on our Facebook.
If you'd like to see more great photos of brides and grooms at the beautiful Butleigh Wootton check out our page from our Top Wedding Photography Locations section.