Wedding photos from the fabulous Fitzroy Gardens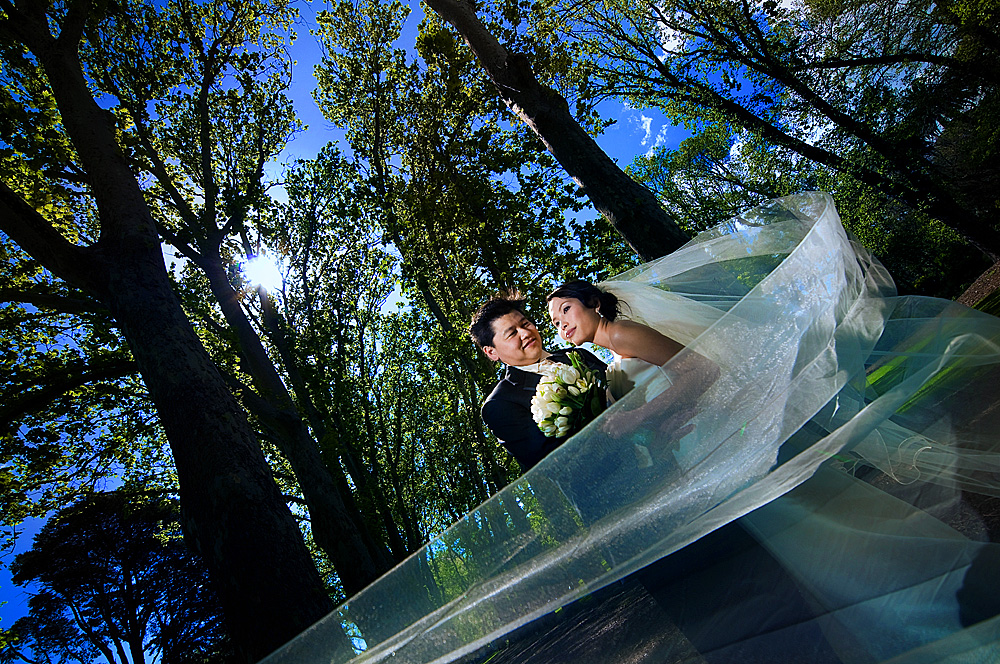 Melbourne has some beautiful public parks, many having a long tradition of serving the Victorian public. Serendipity Photography love the canopy of green trees and flower beds at the Fitzroy Gardens, which are a charming and convenient location for wedding photography. The Fitzroy Gardens are a perfect example of the dedication of Melbourne's council to creating beautiful public places. Established in the 1860s the Fitzroy gardens are a social icon in Melbourne. We love the avenue of trees that runs parallel to Albert Street from Lansdowne to Clarendon.
Here's the National Trusts opinion on the Fiztroy Gardens.
The Fitzroy Gardens are of historical significance as one of a ring of public reserves around Melbourne established in the nineteenth century to provide respite and relaxation for the city's residents. The Fitzroy Gardens have been viewed as the flagship of this group of city gardens, which includes the Flagstaff, Treasury, Carlton and Alexandra Gardens and the Kings Domain. In a statewide context, while not as intact as the Royal Botanic Gardens or the Ballarat Botanical Gardens, the Fitzroy Gardens are an important remnant of the city's nineteenth century garden heritage. They are also a reminder of the city's relatively large investment in public gardens, a reflection of 19th century beliefs about the moral and health benefits of green spaces in often dirty, smelly and overcrowded cities.
The Fitzroy Gardens are of social significance because, from their establishment in the early 1860s, the Gardens have been a place of relaxation, passive recreation and entertainment; the Gardens have been the people's park in the city.
Follow the link to Serendipity's full page on the Fitzroy Gardens for interesting history and more great photos.