Hanny and Sam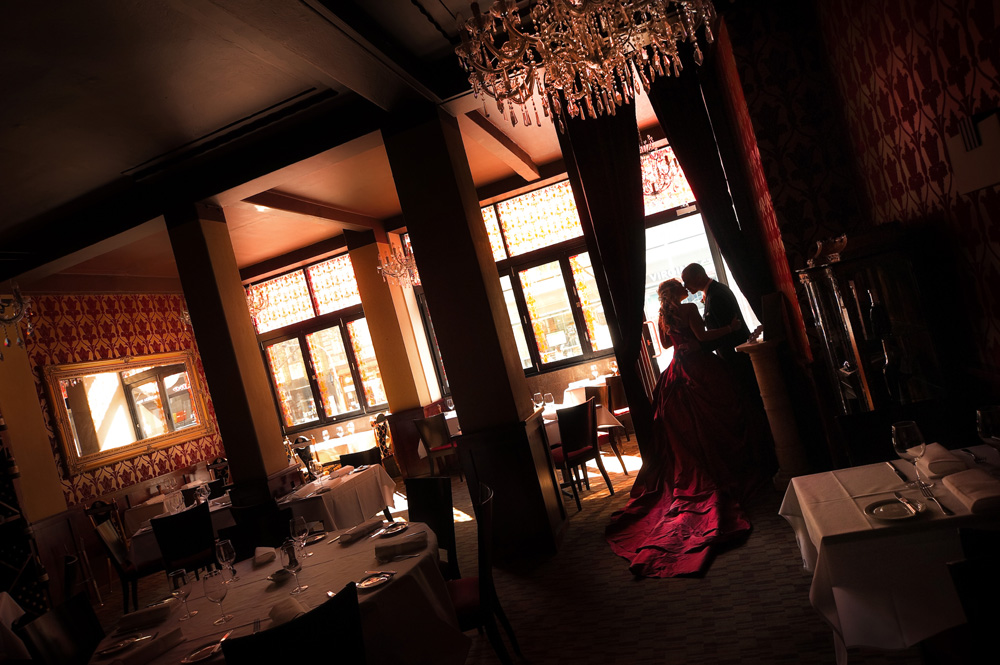 Congratulations Hanny and Sam for being chosen to feature in Sydney Wedding and Bride! We were so excited for you.
Hanny and Sam's stunning, opulent and exciting wedding spanned two days rich in cultural detail and touching personal moments. The first day featured a graceful Muslim ceremony with close family, and the second day was a fun day of dancing and laughter with the couples friends and family at the illustrious Park Hyatt.
[slideshow id=12 w=600 h=400]
Over the two days Hanny wore three startlingly beautiful dresses: a traditional embroidered silk dress for her Muslim wedding; a white, strapless silk dress with a wide skirt and long elegant veil; and a mesmerizing crimson silk dress with black crystal detailing. Sam wore a traditional outfit on the first day, and for the second day a sharp single-breasted suit with peaked lapels, subtle paisley white silk tie and matching waistcoat. Sam's groomsmen wore impeccable off-white suits with sharp peaked lapels and black silk waistcoats and ties. Hanny's bridemaids wore sweet black 50's style silk dresses with diamantes. The style of the day was contemporary, classic, but also playful.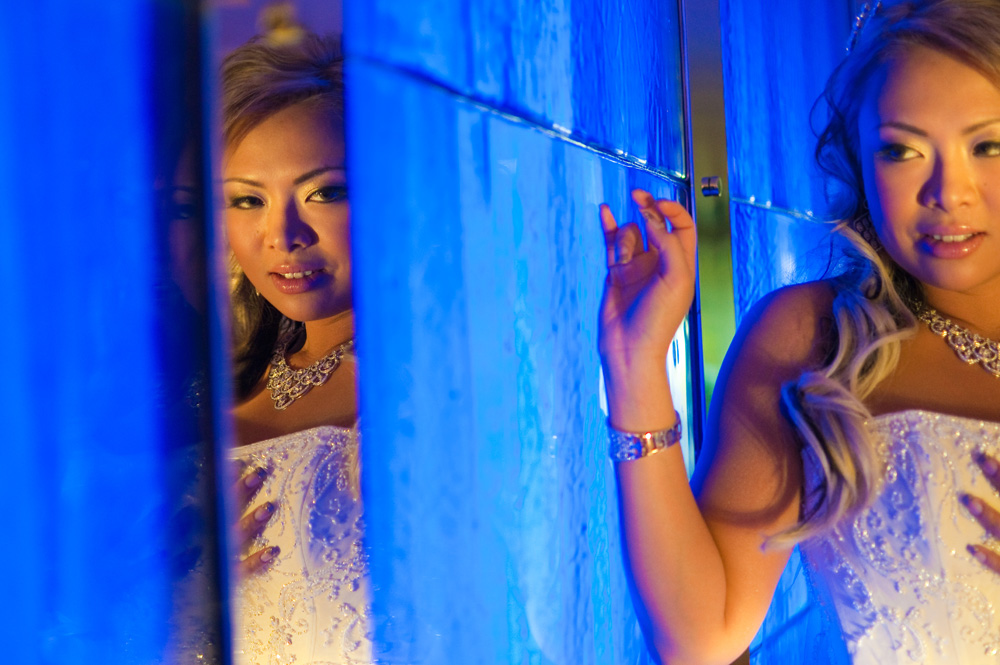 The group of eight looked perfect cruising through the city in white limos, stopping at some gorgeous places on the opulent North side of the city for more photos and fun. Glamourous themes were an important aspect of Hanny and Sam's wedding, and so the locations were chosen to reflect both the young, fresh side of their marriage, as well as their love of classical chic. The bridal party went from a gorgeous Hotel Windsor, to Bourke St's Butcher's Grill, which Sam manages, which features  classic elements in a clean, modern interior. Later, there was brief sojourn into one of Melbourne's infamous alleyways for a few glamour shots against a backdrop of graffitti.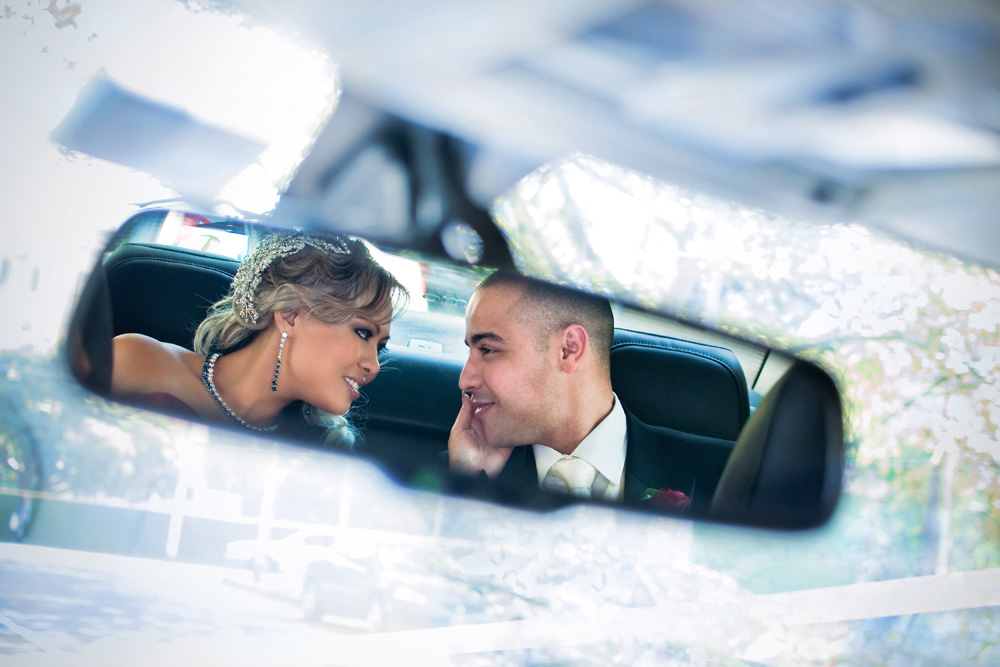 The couple chose to embrace the glamour of classical northern side of Melbourne CBD for their photography, combining elements from their lives and the city they love. With their bridal party in two white limos they traveled in style, exploring the rich architecture of  the Paris End of the city. Butcher's Grill on Bourke St, with its' lustrous contemporary interiors, was opened exclusively for the shoot. At the Park Hyatt hotel Hanny was led into the award-winning restaurant Radii for shots of the entire bridal party in their impeccable interior.
The Park Hyatt is one of Melbourne's best wedding locations, with the gorgeous blue glass wall, a feature of the interior designer's style. The reception was amazing fun, with a wild choreographed dance number and touching speeches.