Brunswick St and the Classical Beauty of the Fitzroy Town Hall
Fitzroy is an eclectic suburb, full of lovely surprises, the light leading your from old bricks past graffiti that even reads as art to cafes, full of Melbourne's raw energy in the revitalisation of the inner suburbs, art and life, all twisted together.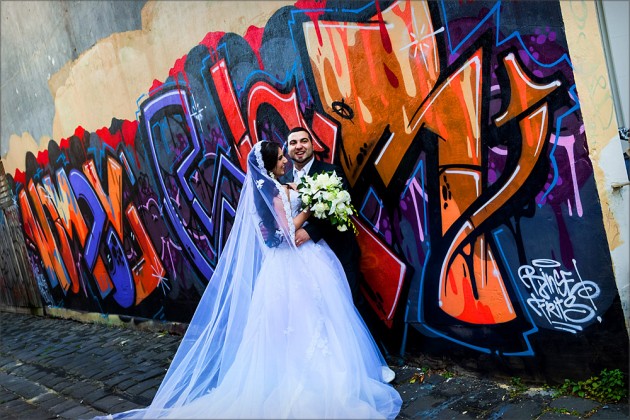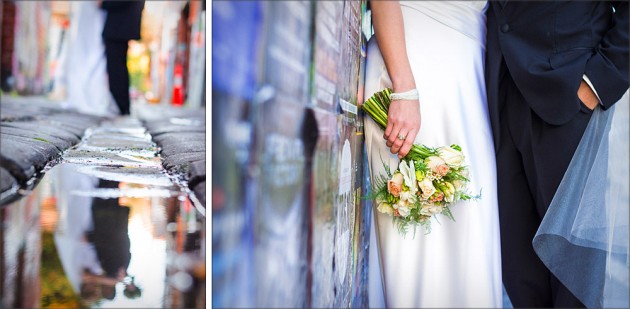 In the midst of this sits The Fitzroy Town Hall, a grand Victorian dame, sailing on through the summer days of weddings, columns, pediments and banners all flying against the light.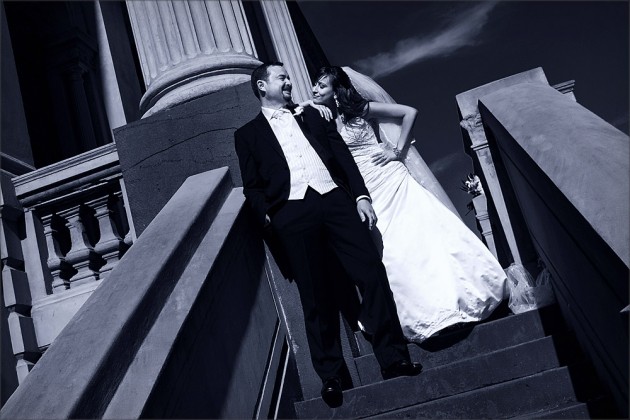 The Grecian columns of the Fitzroy Town Hall frame a grand photo, with your veil flying in the air forming a long silhouette of you and your beaux.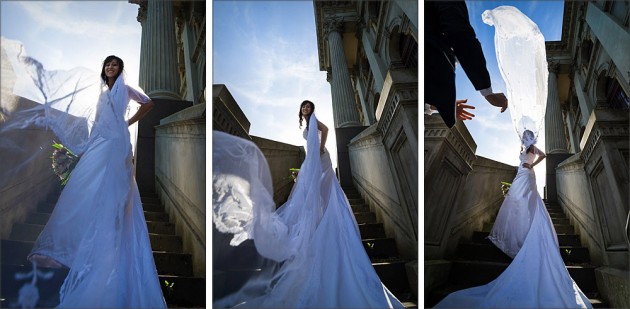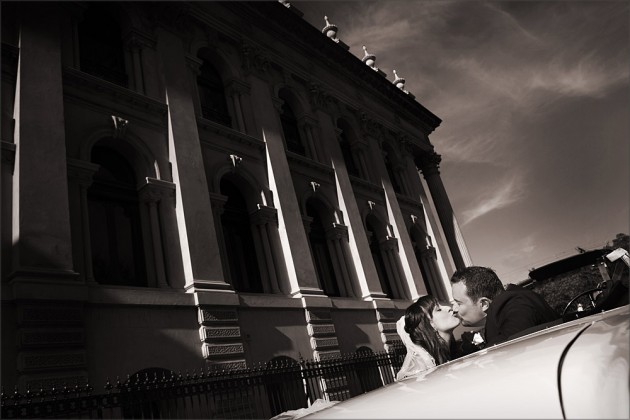 Two architects, multiple visions

The Town Hall was built in two stages: a smaller initial building in 1863 and a large extension in the late 1880s.  All that is left of architect William L. Elli's original design is the hall. George Johnston's later addition to the Town Hall complements the classical style of the building.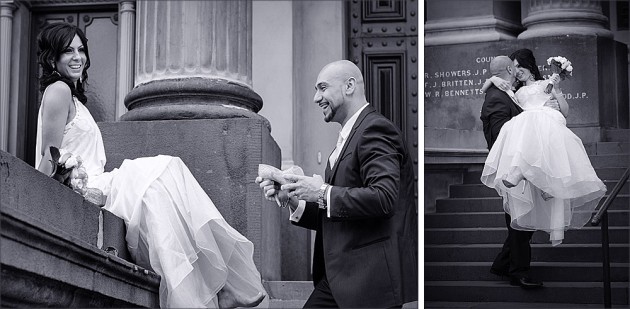 The property is now protected by the National Trust which watches over many of our local treasures.

At the time Fitzroy (formerly known as Newtown) was a working class area, and would have looked different than today. Imagine how the beautiful clock tower would have stood out of the skyline of Melbourne's first planned suburb.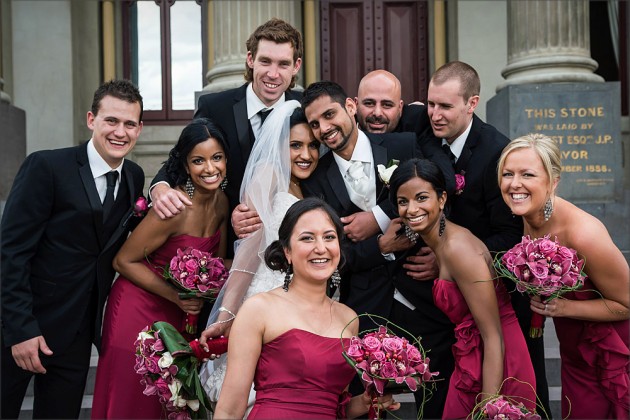 Classical Style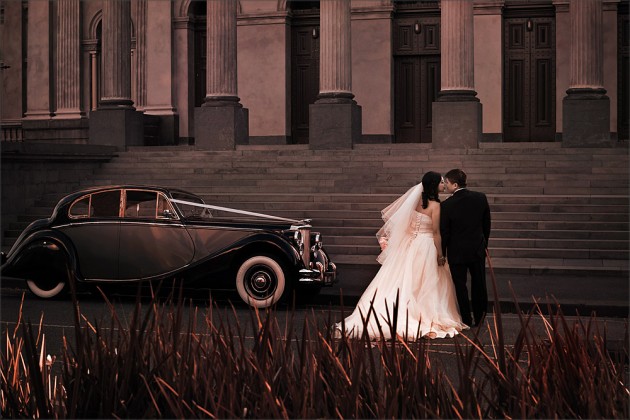 The carefully made stone and plaster of the building give just the right air of romance for a wedding fashioned in Serendipity's Classic Style. It has the right blend of timelessness, romance and sophistication that are key to this look.

The shots would perfectly complement images of a vintage car, like a shining Chevrolet, parked in Fitzroy, or you both sitting in a cozy café nearby.
Old and New
Fitzroy Town Hall is close to many cafes, lanes and old buildings that lend themselves to couples who want a mix of styles in their album — contemporary and classic all whizzed together with gelatti or lattes to follow.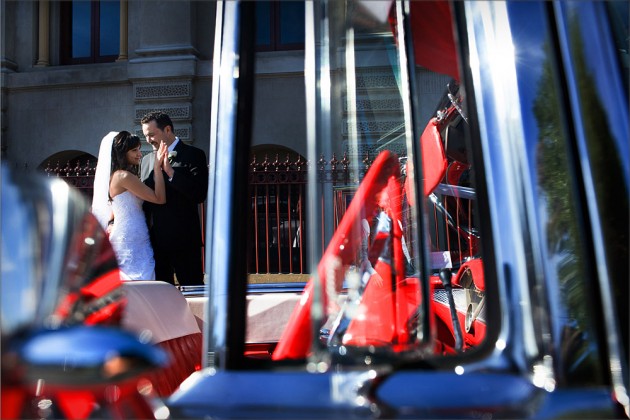 You can also go the opposite way and contrast the old with the new, with a sports car parked in the graffiti lined alleys of the suburb.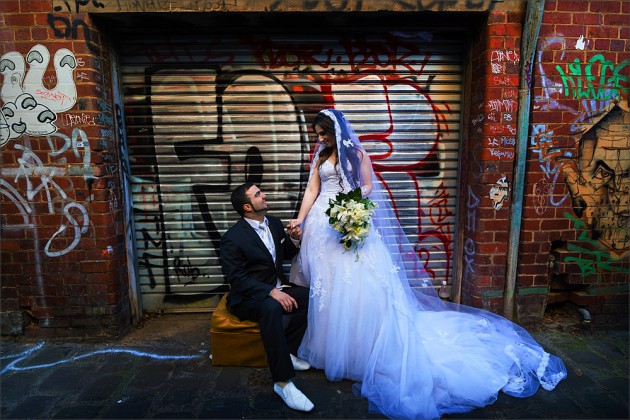 Brunswick Street cafes are only two streets away. At Serendipity Photography we love the iconic location of the Black Cat café and surrounding buildings — Polychrome brick,Victorian lace, graffiti, raking light.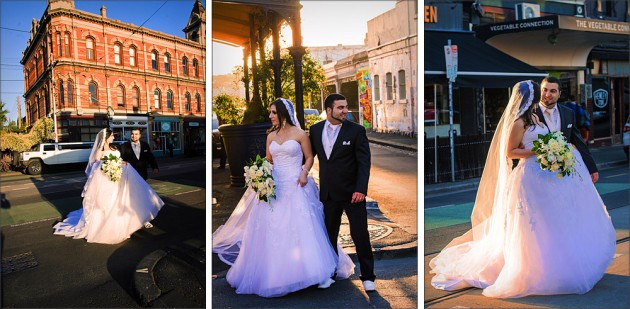 Those who love contemporary style will find ample art to pose next to this close to the city.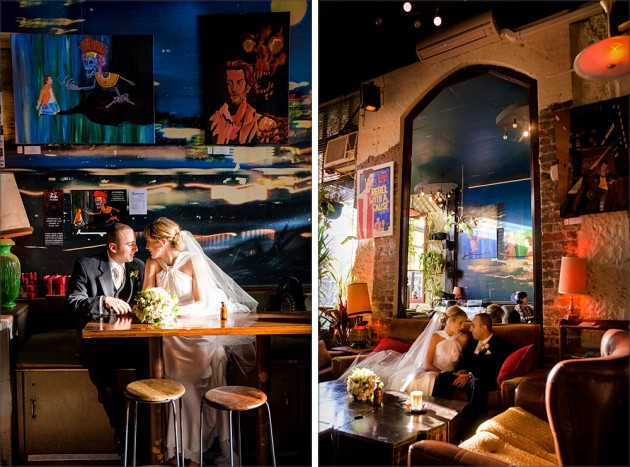 It might even be your only change to capture it!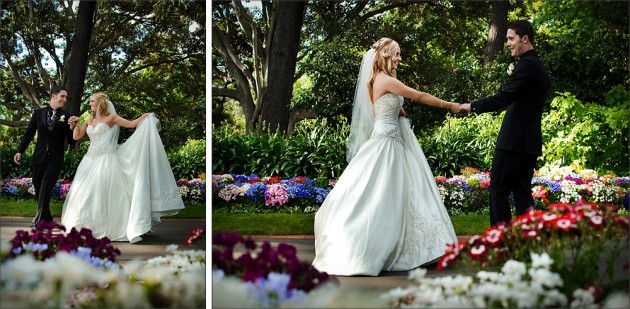 You could also make a quick stop off at the Fitzroy Gardens to add some greenery to your album.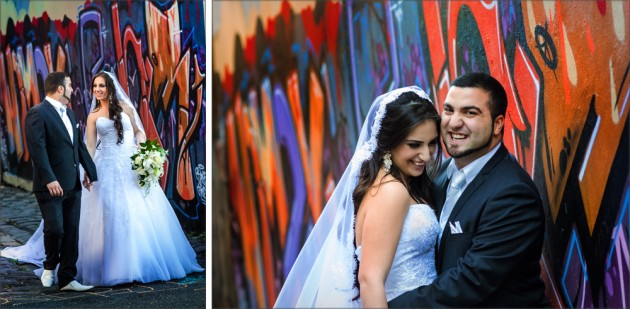 So make Fitzroy your own, pile on styles — grand meets street. Choose your own flavour, lick and sip your caffeine slowly. Fitzroy is loved and adored as the right place for being alive and feeling in the heart of Melbourne on your day of days.