More photographs for the stunning Fitzroy Town Hall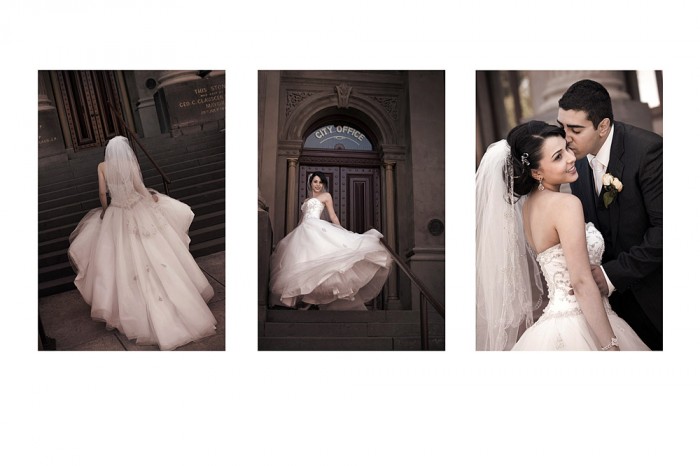 Welcome again to Serendipity Photography's occasional series featuring Melbourne's top wedding photography locations!
It was the Seventies, Melbourne was starting to flex its muscles and the satellite town municipalities competed against each other for Best Place, with the Most Important title going to the grand municipal buildings springing up overnight.. all, it seems, designed by one man, George Johnson. We will leave you in suspense till next post for most details of how this enterprising citizen seemingly cornered the town hall design market all by himself!
At Serendipity Photography we have been in love with the Fitzroy Town Hall's double Corinthian temple frontage for over twenty years. Couples can enjoy the Fitzroy Town Hall's richly detailed classical porticos, doors, balustraded balconies and grand flights of steps. Another, less classical, consideration is the Fitzroy Town Hall's central location, accessibility and surprisingly ample parking! (Not to mention the Napier next door for the best man to top up supplies. Those Victorians certainly knew how to arrange their suburbs.)
Visit the Serendipity Photography's page on the Fitzroy Town Hall!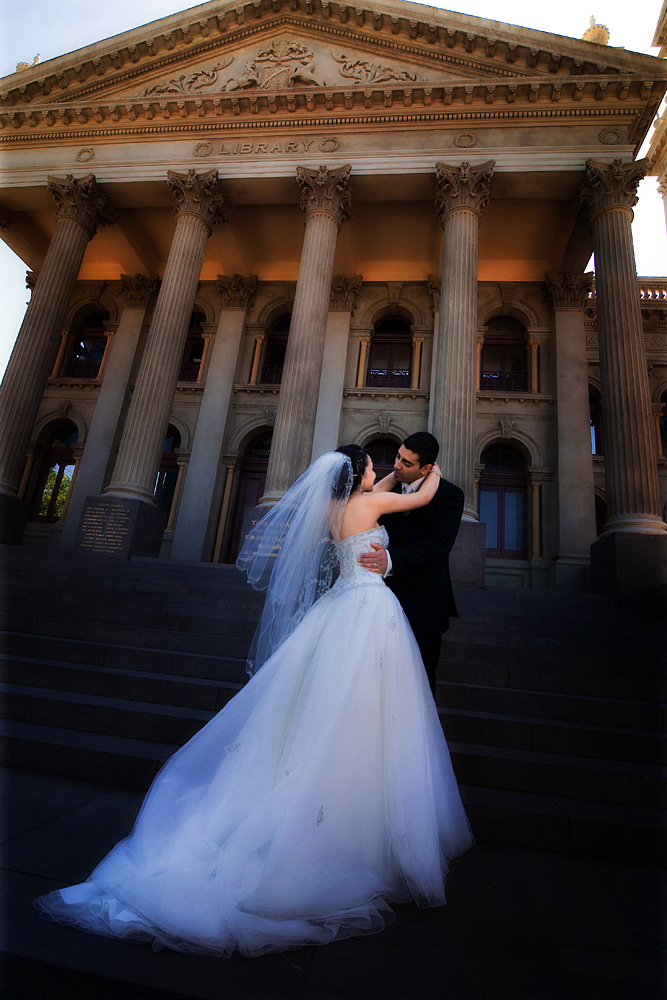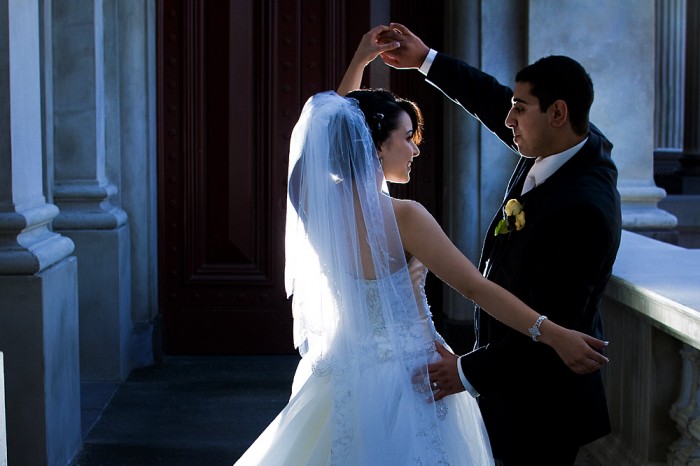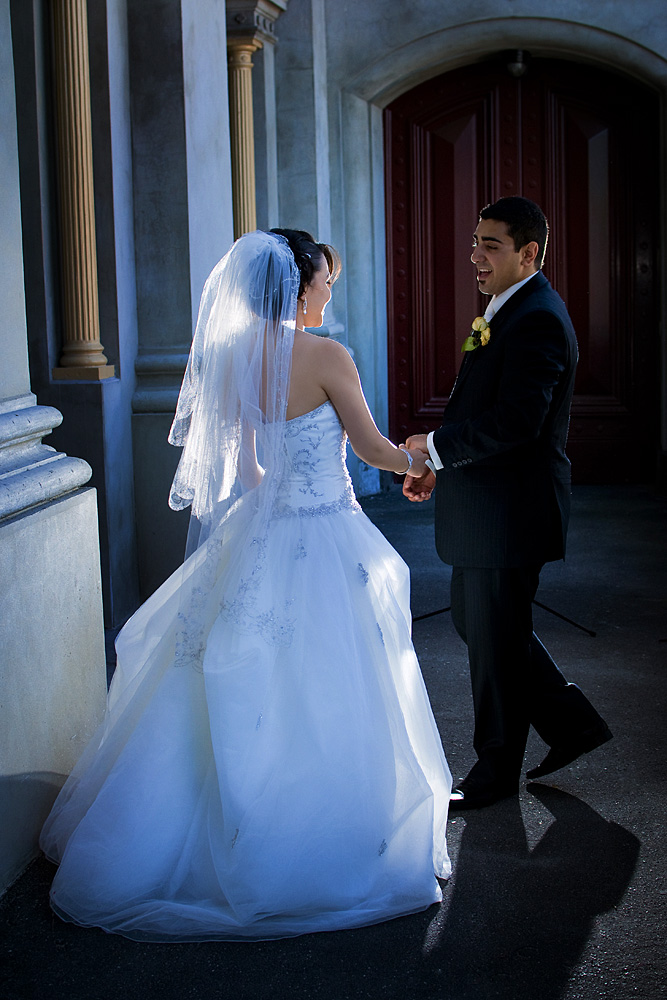 Fitzroy Town Hall has been designed in a so-called Renaissance Revival style, so beloved for the Victorians, it allows us to step back in time and transport you back to a 17th century Europe.
Serendipity have also found the Fitzroy town hall a useful location for sub-continent weddings. Our photographic approach accentuates the textures of the walls, and highlights the warmer tones of the hall, signifying a sense of the Orient. The warm, rustic sepias, softly focussed plaster, and rich, dark textures are suggestive of an ancient world in which our photographs are captured. Other effects, black and white with cool tints, details the archways and doorways and reveals their beauty.