Justine and Andrew celebrate in style with Serendipity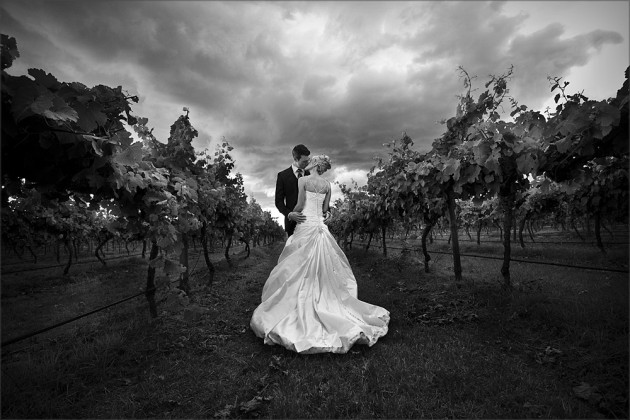 Justine and Andrew celebrated their wedding in true romantic style at the beautiful Mitchelton Wines reception centre. Serendipity Photography felt inspired capturing each special moment of Justine and Andrew's day in a setting of charming sophistication and breathtaking photographic vistas. Situated picturesquely in the heart of the Nagambi Lakes region, this unique location proved the perfect complement for the elegant pair.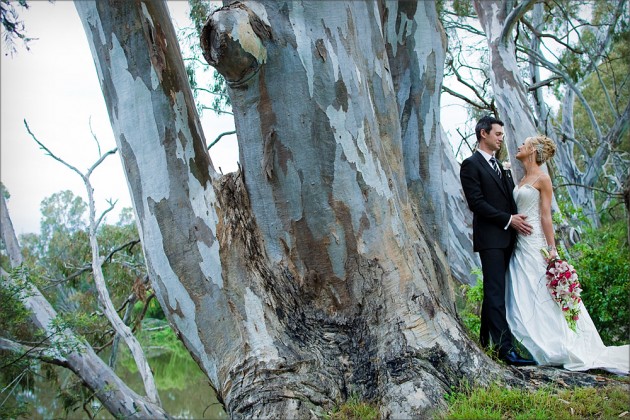 The day began with a unique event; the couple had arranged a romantic meeting in the vineyards of the picturesque property. The lush green surrounds, swirling sky above and the elegant attire of the soon-to-be-wed pair made for an abundance of stunning compositions, Justine's lacy pink parasol in the shape of a love heart was the perfect final touch!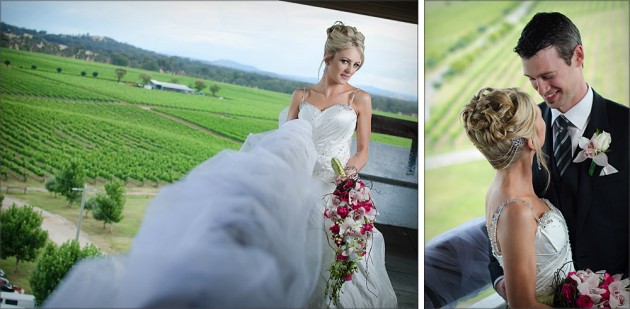 The formal ceremony took place high up at the top of the observation tower; which has long been a gorgeous landmark within the grounds. The light and open space at the peak of the tower is perfect for intimate weddings like Justine and Andrew's. 50 to 100 guests can be seated comfortably. The delicate details of the venue such as the pale timber panelling of the ceiling, subtle colour palate and expansive windows which offered sweeping panoramic views of the surrounding gardens and vineyards made for a tranquil and unique setting as the pair exchanged their wedding vows. Photographic opportunities were abundant in this beautiful venue; the soft natural light from the encircling windows bathed the guests and newly weds in subtle ambient light and the rich green lawns, striking lines of vines and bush land below made a stunning backdrop as the exchanged their first kiss as husband and wife.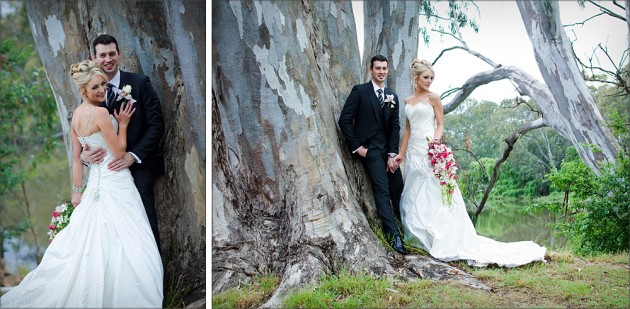 Mitchelton Wines proved a stunning setting for a myriad of interesting and elegantly rustic location photography. After the ceremony the wedding party enjoyed relaxing on the river banks which made a romantic backdrop for lovely family shots. The unique cellar located underneath the main building boasted avenues of archways which created dramatic compositional portraits of the newly wed couple.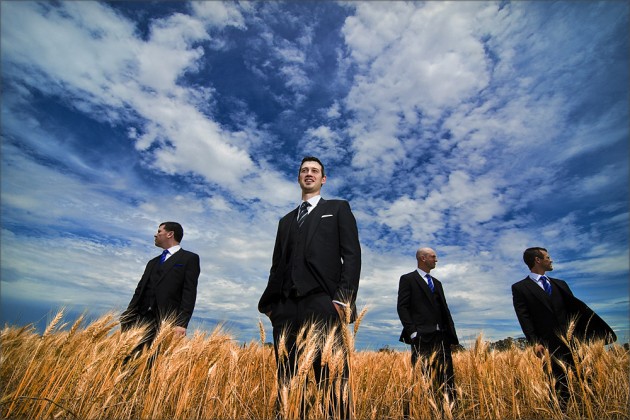 Celebrations continued with a reception held in the highly regarded Mitchelton Restaurant. The venue specialises in elegant events — particularly weddings! Combining fine dining, picturesque location and subtle interior décor. From the moment Justine and Andrew's guests were welcomed into the charming space, details such as the striking brick floor, high ceilings, sweeping windows and expansive bar helped to create an atmosphere of rustic sophistication and simple modern elegance.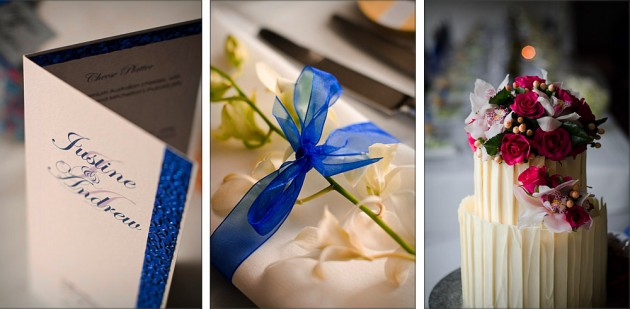 Photographic opportunities were endless, the large windows behind the bridal table offered enchanting views of the surrounding gardens, and was a stunning visual backdrop as the sun set in the early evening. Once the stars were out celebrations became even more vibrantly festive, the combination of  the large dance floor and great live music meant dancing and singing continued long into the night! The well lit venue, open fireplace and intricate table decorations were the perfect accompaniment for atmospheric reception photography.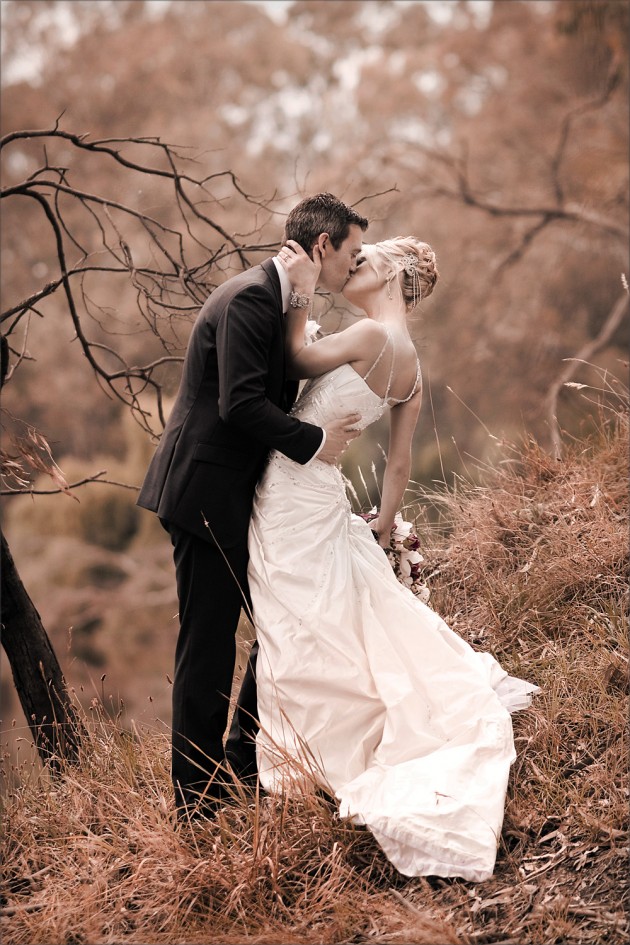 The beautifully planned day in the breathtaking location was a real testament to the creativity and romantic sensibilities of the couple. For more inspiration and a stunning selection of recent photos captured at Mitchelton Wines follow the link here to Serendipity's accompanying page. And for more beautiful photographs of Justine and Andrew's wedding day have a look at our pages on The Perfect Fit and Advice For Grooms