Kylie and Nick
When the couple were presented with the photos they were overjoyed. "The photos are amazing. They are so beautiful." said Kylie. Nick commented on Julian's enthusiasm and attention to detail: "The photos have brought out the very best in us." When they were presented with their album Kylie and Nick were ecstatic: "You just want to keep looking at the photos over and over again. They are totally like action shots. The album has a very artistic approach. It's more than just printing pictures on a page. The design is worked so well and really complements our expressions."
"Our wedding album is amazing. Our photos very vividly captures us and our personalities". Kylie and Nick had searched for subtle and personalised wedding photography, and chose Serendipity Image to capture "the unambiguous and undeniable texture of our real lives". Wow, what a brief!. The shots of the couple relaxing, laughing and embracing speak for themselves. Julian comments, "To shoot a wedding like this is a professional privilege– working with such a wonderful couple allows the chance to gather many striking images as a testament to them."
Kylie & Nicholas Wedding Photography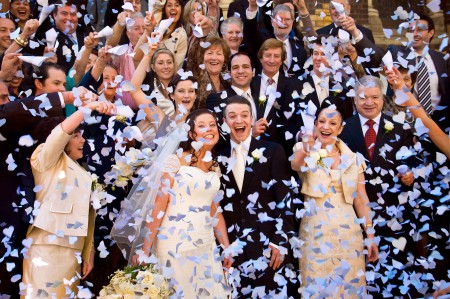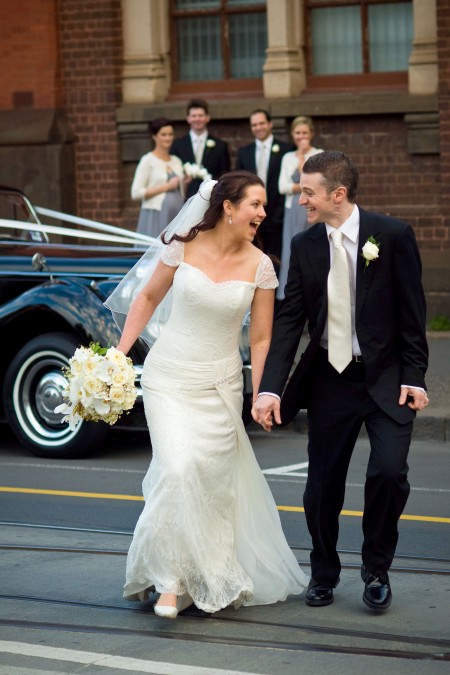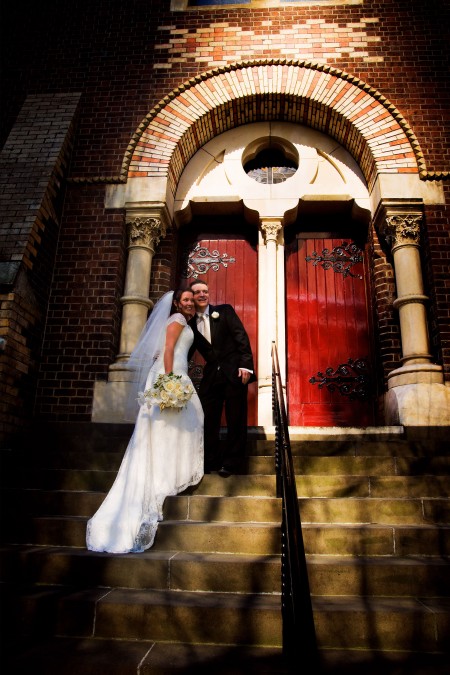 Corporate high flyers with a natural, down-to earth viewpoint, Nick and Kylie are a husband and wife team who enjoy stellar careers without losing sight of the most important thing, each other. The story of their meeting is typically low key and fun-loving of the couple. At an after work social function at Mahoney's Irish Pub organised by a mutual friend, Kylie caught Nick's eye. Hoping to meet her again, Nick asked the mutual friend to get them all together again, 'Especially Kylie'. The friend took the hint and dumped the rest of them, organizing an intimate dinner for four, including Nick and Kylie. That was on the 3rd of October, and soon that date became remembered as their anniversary. A five year courtship followed, where they become best friends and eventually moved in together.
One night they were out at the same pub, celebrating the fact that they had just bought their first house together. During a discussion about renovating Nick casually proposed. Having gone through a long list of jobs, from plasterboard to cornices, Kylie asked if they had anything to discuss.
"How about getting married," Nick laughed, before proceeding to argue about cornices again. The casual, smooth and understated elegance  which was the key to their courtship, and engagement was to become the theme to the wedding. "If he had of proposed with a grand gesture like writing in the sky I would have turned him down," laughed Kylie.
Kylie and Nicks' brief to the photographer had been very simple – just shoot us as we are. The couple chose Serendipity because of the company's excellent work and flair for design; they commented on the artistic quality and authenticity of the photography. There were several meetings in the lead up to the wedding to plan a coverage design that would reflect the strong
connection between Nick and Kylie, who are best friends as well as fiances.
Nick reflects on their wedding photography: "The album, both design and pictures captures our personalities at a deep level. We love out photos. We can really see the specialness of our day and how happy we were. I totally love our photos. We love looking through them and laughing with them, seeing our day unfold again. Julian made it very comfortable for us. He allowed us just to be ourselves. His approach to directing was very professional but quite casual. Instead of telling us what to do, it was as if he was painting a picture and that we flowed into the picture," he said.
Serendipity Photography founders Sally and her partner Julian worked hard to capture the playful affection and love between Kylie and Nick and their relationships with family and friends. During the day Julian took over 1500 separate shots; each telling moment detailing a microcosm of the myriad feelings of the day. After the magic of the wedding itself, the Serendipity photography team set about editing a set of photos that fulfilled Nick and Kylie's wish to capture their love in all its simple, elegant glory.
Please visit our main site also
Serendipity Photography — Melbourne Wedding Photography