Melissa and Jake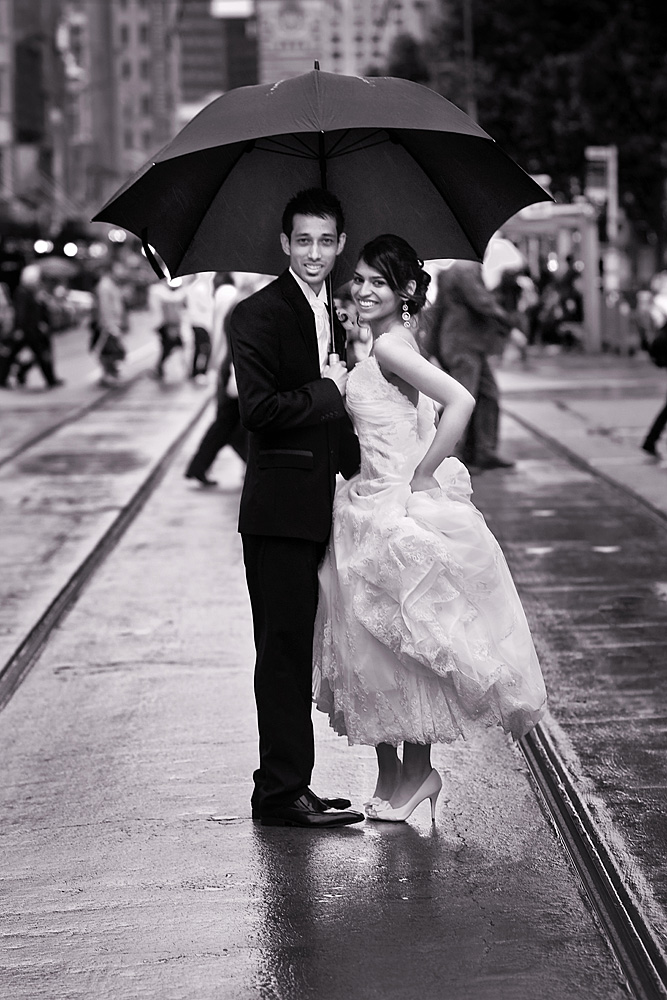 Melissa met Jake when she was 15 and it was love at first sight. For the past six years since then, they have shared their lives with each other. After a classic, romantic proposal laden with roses, she was swept off her feet and Serendipity received the pleasure of capturing this wonderful celebration of love between the friendly and beautiful couple.
We think the Melbourne GPO is a great photography location in wet weather. It is urban, sophisticated and fabulous, and Melissa and Jake loved the different sorts of looks that we could get out of the GPO. We thought the photos were classic and stylish, and turned the wet Melbourne weather on the day into moments and memories of something spectacular. The wonderful dark, textures of the GPO created romance and drama.
Melissa's meticulous planning of the wedding for the past year did not go unappreciated. We admired her attention to detail, which created these incredible results. For our photography, we especially appreciated her gorgeous dress, and the glorious veil which made some of our photos so beautiful. There are more photos after the break!