Reception photography coverage: Serendipity Photography speaks up!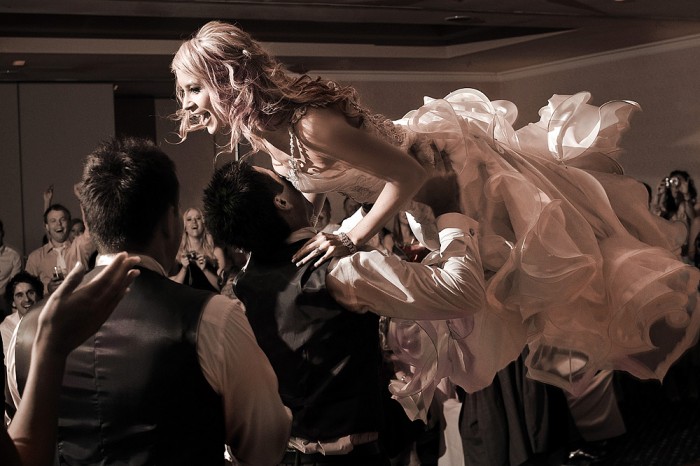 At Serendipity photography we thoroughly believe that your reception, which you have spent so many months planning and long hours organising, is newsworthy, photoworthy and important to be well covered in your album. OF COURSE we take lots of reception pictures at Serendipity!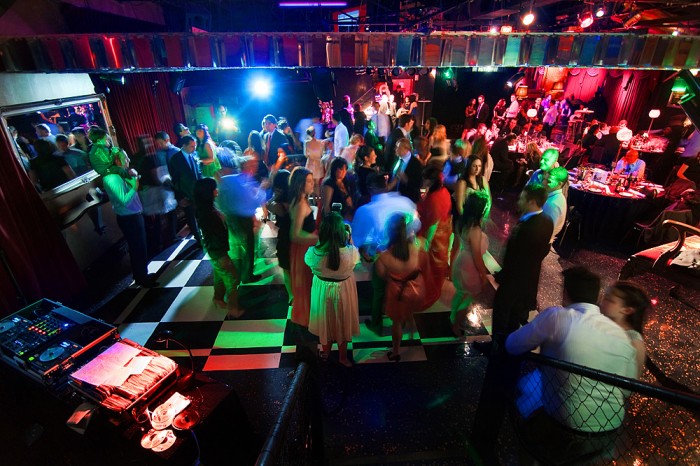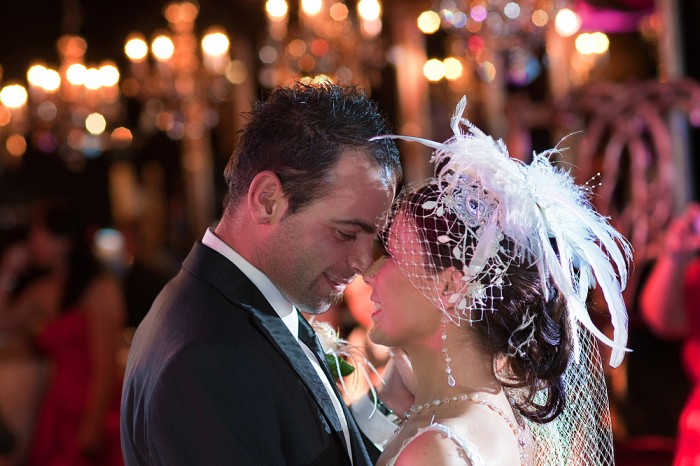 Instead of the usual few pictures taken at a dash before the excitement begins (Love that fake cake shot idea????) we will stay a good one to two hours, make many beautiful details shots to capture all that energy you have spent in making the tables look stunning, and attempt to photograph everyone at the table in natural pairs or small groups. We like the idea of covering the events, dancing, crazy themes, even karaōke or games. What about fireworks, samba, rhumba, lolly buffet or the fun times and minor indiscretions to be had by all and sundry? Surely professionally captured pictures will be emotive and amusing rather than relying solely on Uncle Bob's under-the-table cam. Extra time is easily arrangeable at moderate cost, and we understand that for some clients the reception is full of must be captured events, and full reception coverage is essential.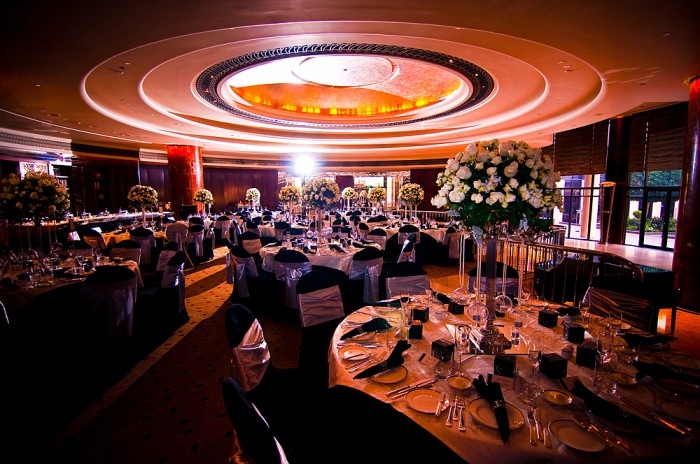 Serendipity photography paparazzi spreads and our dance spreads are some of our most loved features in client's albums — your relatives, near and far, will really appreciate your thoughtfulness in including them — and in the long term your reception pages, along will the ceremony, family shots, and at home will rank as more and more precious, evoking memories of your family and supportive community around you as you celebrate your day.
What is behind Serendipity's good looking reception photography? Better lighting (a mix of on and off camera flash), dedication, experience (we have shot over 600 Asian functions and over 400 Middle European and Middle Eastern receptions), and believe it or not, attention to nitty gritties like flash recycle times, fast lenses and gelling the flashes are all important. We are good at getting those shots of you up on shoulders or chairs, or dancing crazily, being thrown around, covered with ribbons or money or having to guess which one is the groom's bottom!

It takes serious technical prowess to synch flashes around the room to produce a natural look that will allow the photographer to move around the room, and shoot fast enough to get great shots of dance action.
Better camera gear and a variety of lenses is necessary to get a capture the real atmosphere of your night; that direct flash party cam look is easy enough, but the real art is being able to balance the atmospheric qualities of ambient light and with the action stopping qualities of flash light. The ambient light of the reception is rarely the best for people or the event, we add in other light so YOU are lit nicely, not just the room.  At Serendipity Photography we pride ourselves in being able to give you reception images that will evoke powerful memories, and that capture the experience of really being there, not necessarily merely what your reception just looked like to the naked eye. So much of this involves post production — manually rubbing a variety of preshaped and coloured layers together in up to 40 stages. The rich warm colours of Serendipity ceremony and reception spreads are hand made to suit your vision and experience on the night; and the colours and tones often borrow from the long tradition of painting from the Renaissance onwards. More pictures after the break!