Denisa and Horatiu in Canberra
Wedding photography with a little Serendipity and a lot of wild weather.
Canberra wedding photography
We had discussed the potential for unfavourable weather the week before. Canberra weather is famously unreliable and we were lucky enough to experience an array of extraordinary weather for Denisa and Horatiu's wedding, with some exceptional results. In wedding photography bad weather is sometimes the best weather, delivering beautiful lighting and soft tones.
The sun was shining throughout the ceremony to create blissful and warm photos. From their we followed Denisa and Horatiu to a park in Canberra they both love for some beautiful landscape photographs, showcasing the bride and groom under dramatic Canberra storm clouds. The sun came out from behind the clouds just long enough for some portraits of the couple playing in the warmly-lit field with a deep blue sky above them.
As we felt our first rain drop we made a dash to the cars. As often happens on wedding days a little serendipity plays a big part. We arrived at our next location, on the beautiful shore of Lake Burley Griffin, as the storm ended and the sun came from out behind the clouds for a rich, glowing sunset.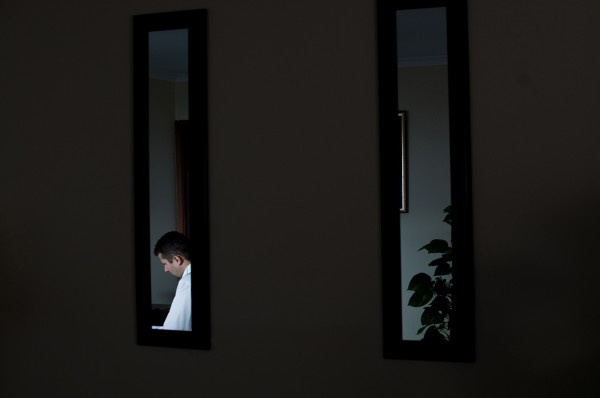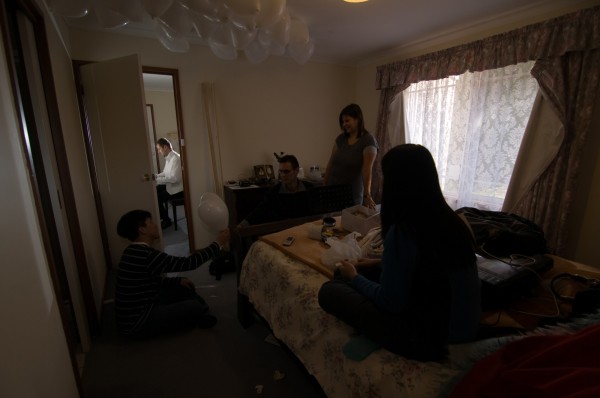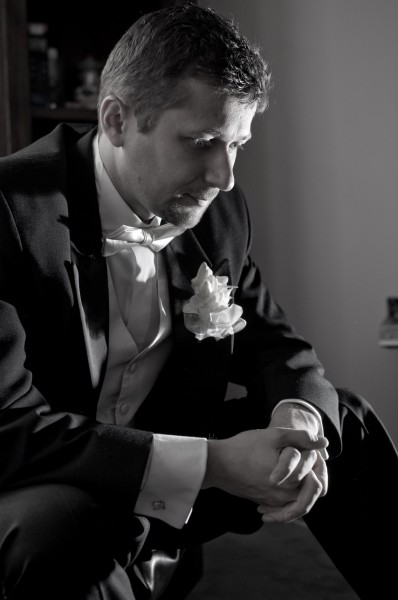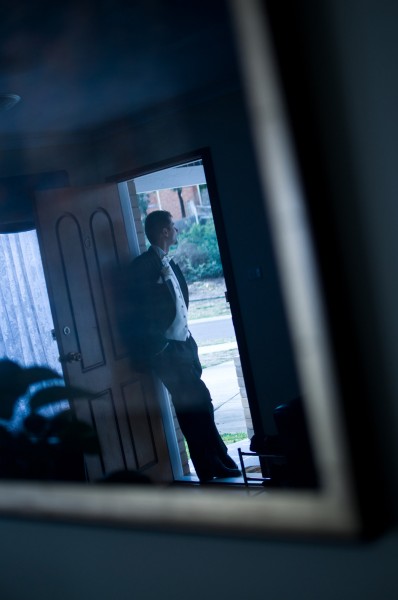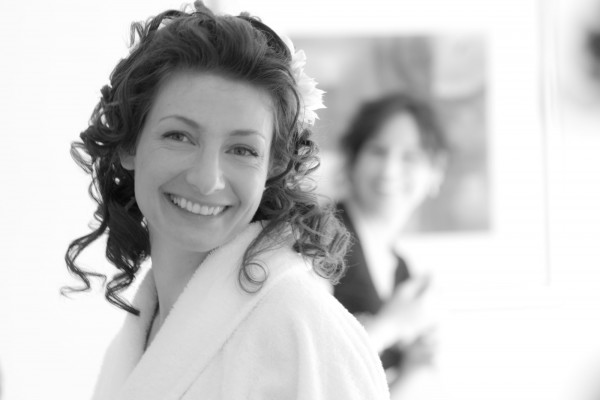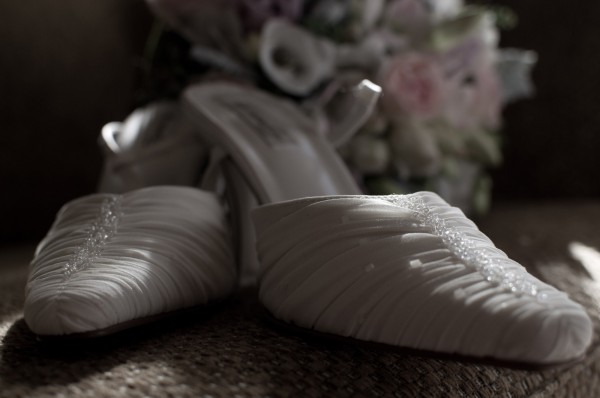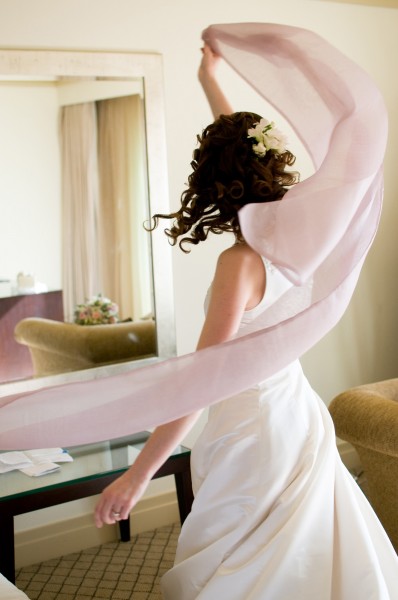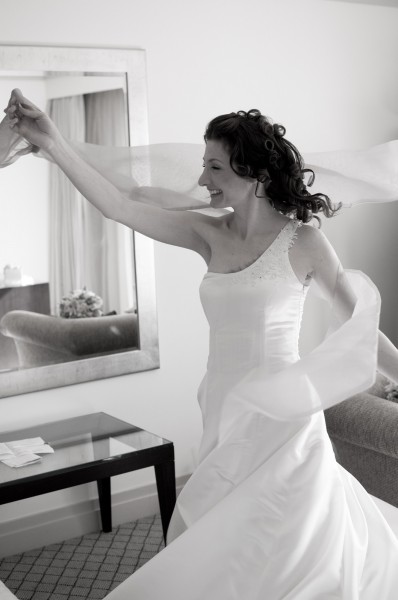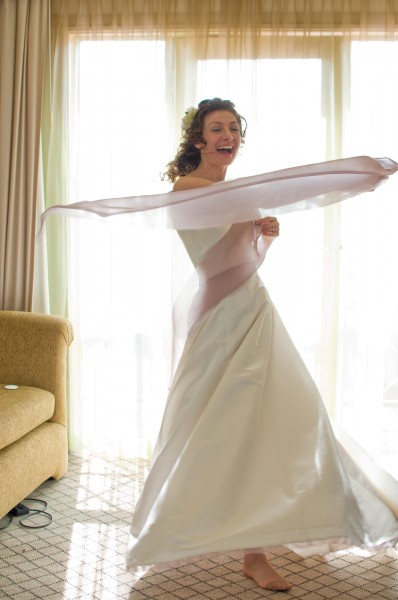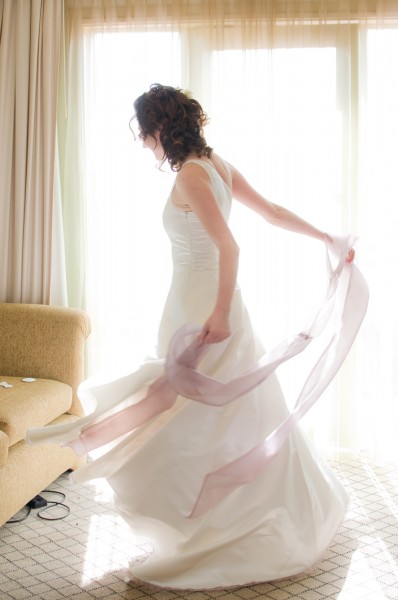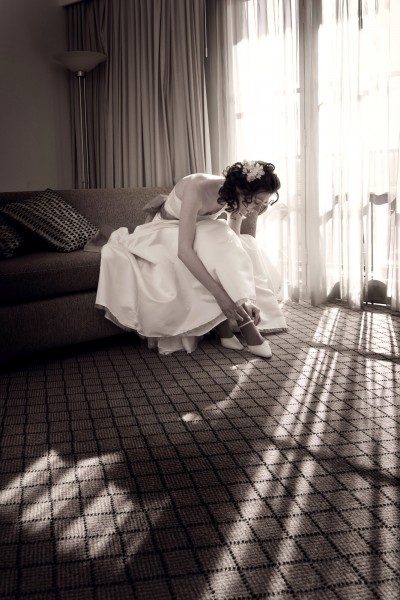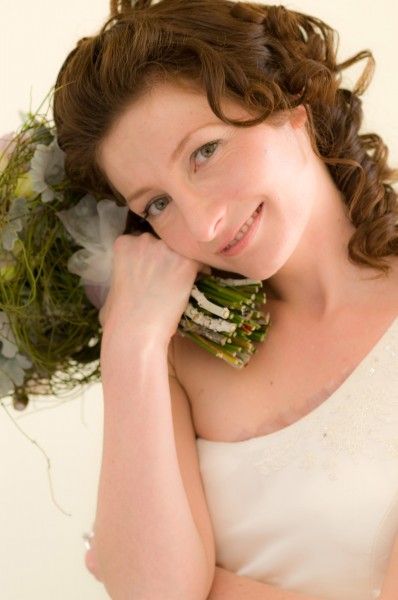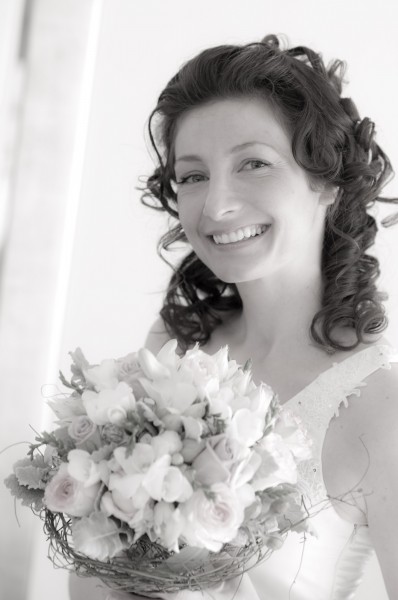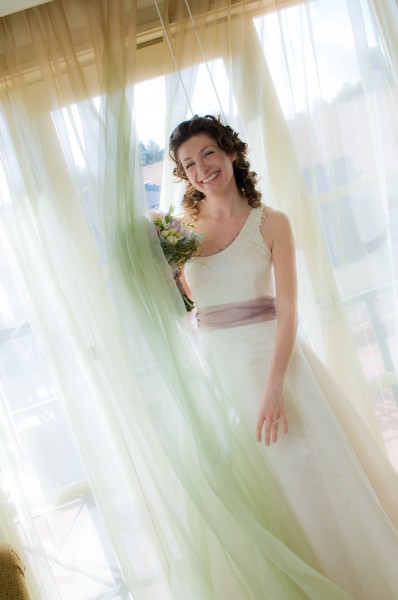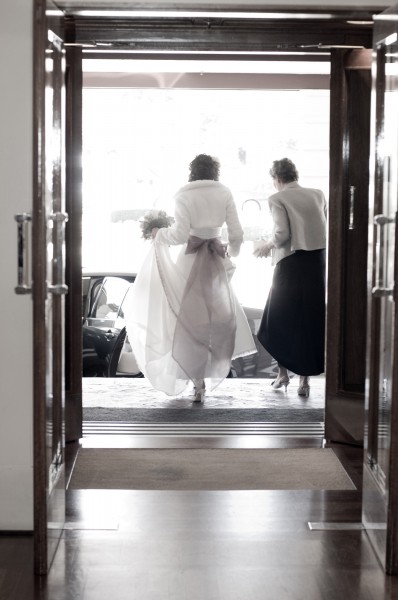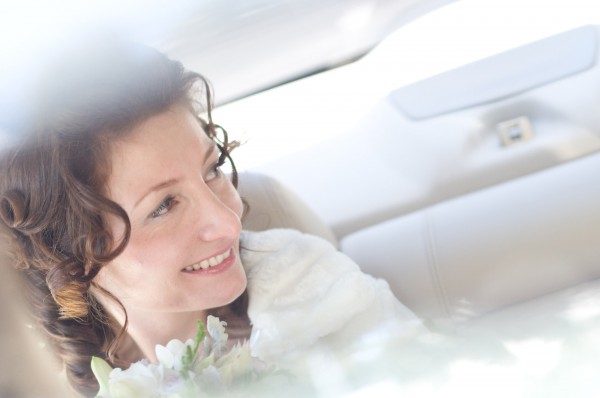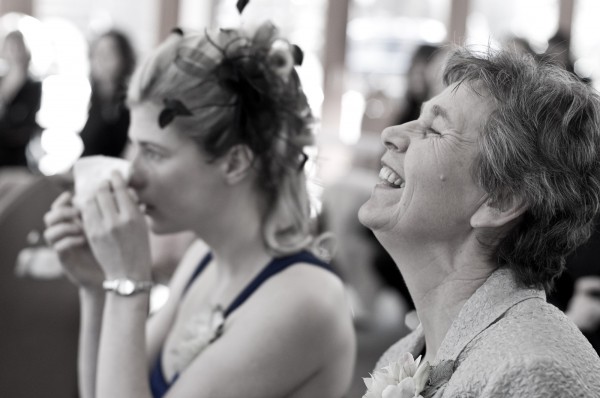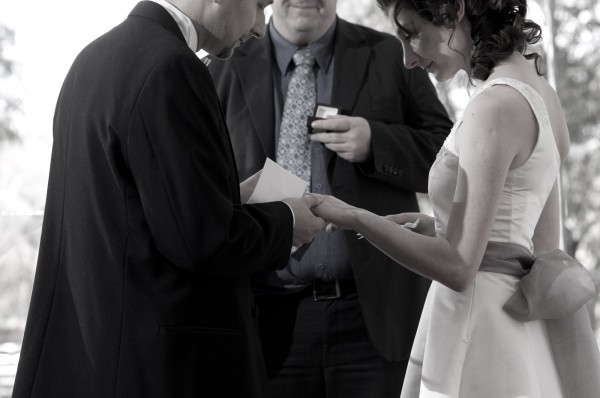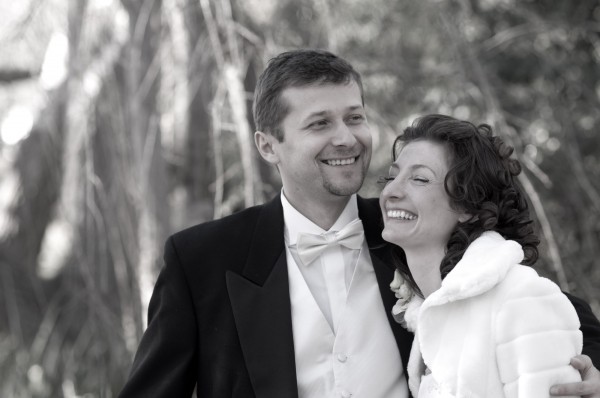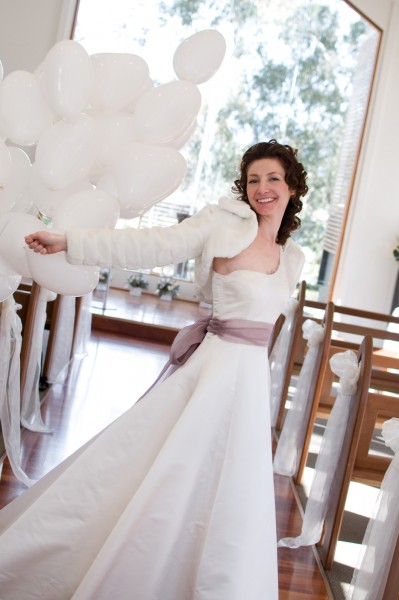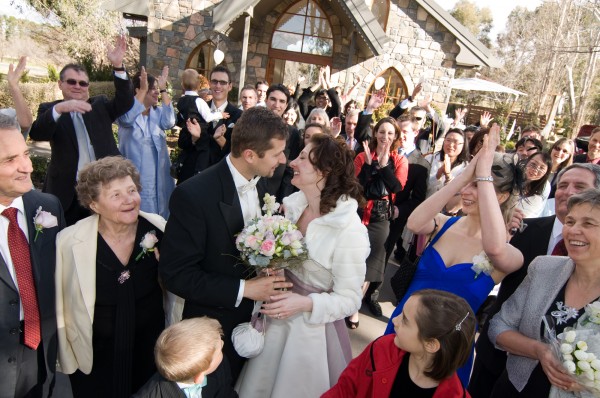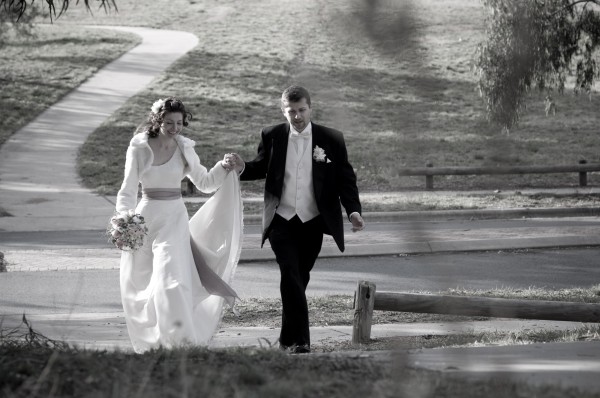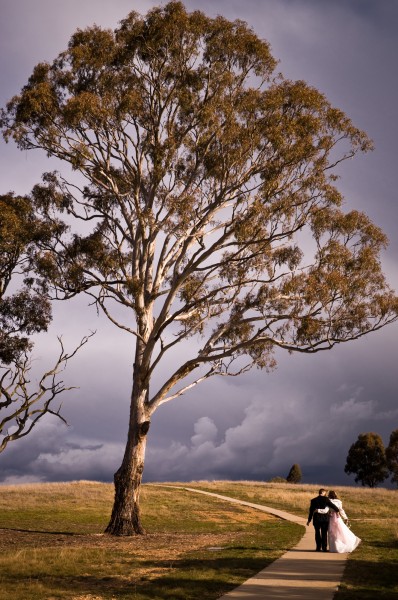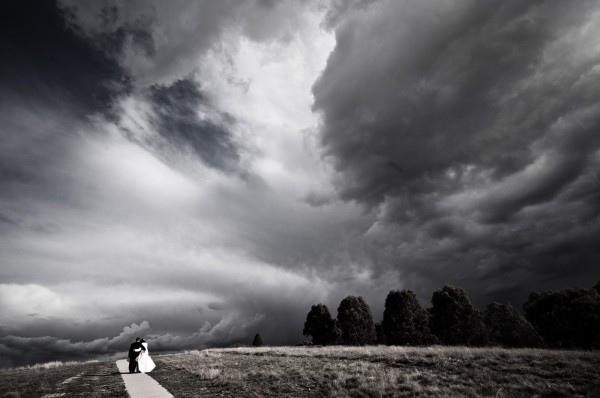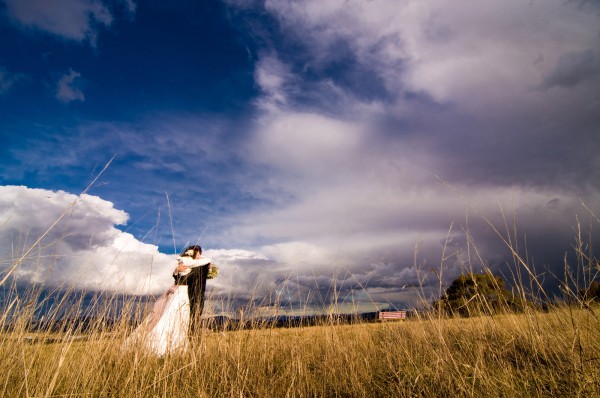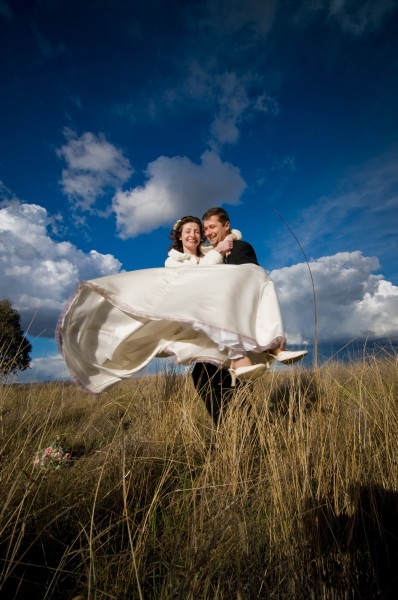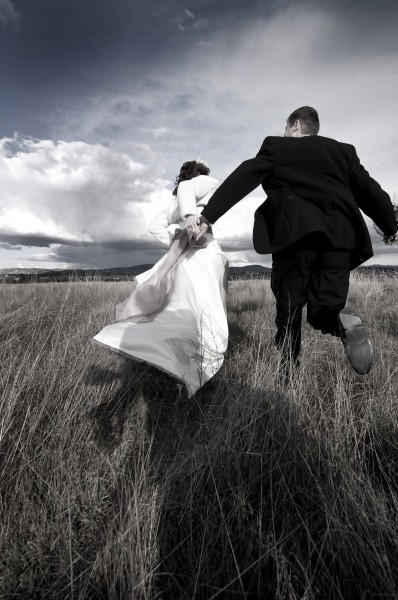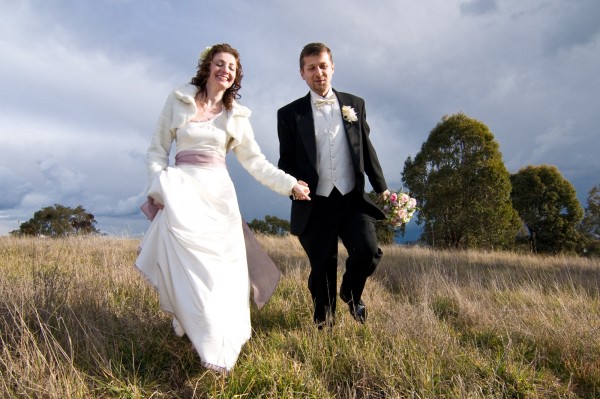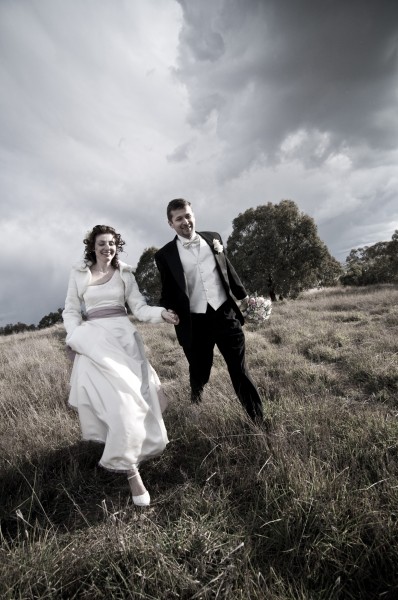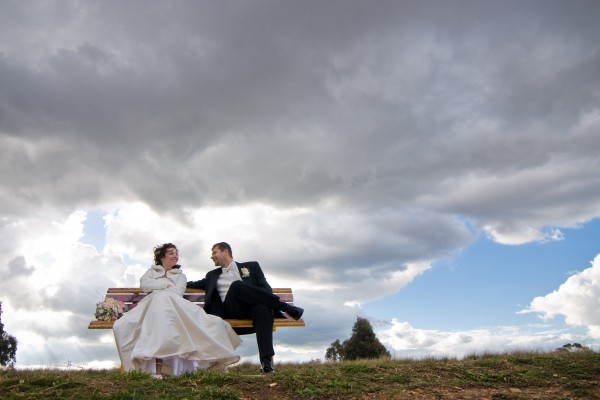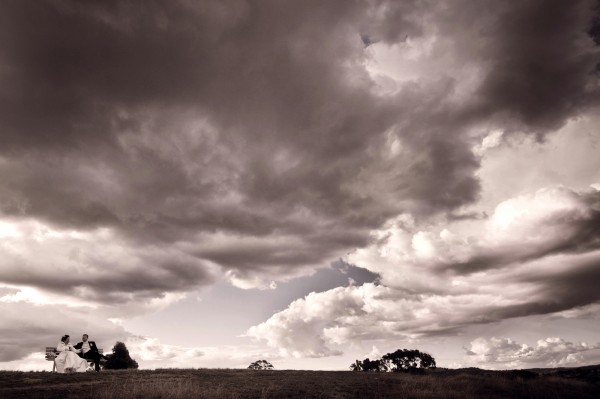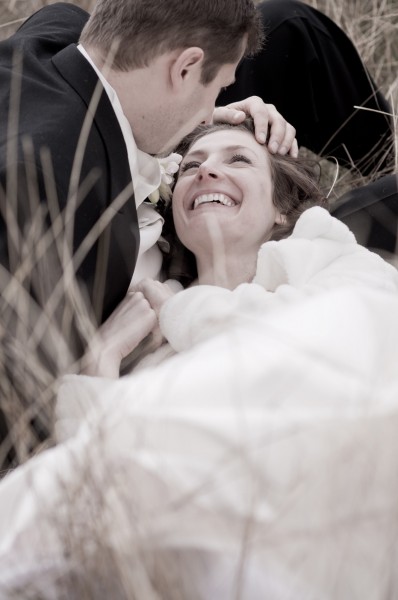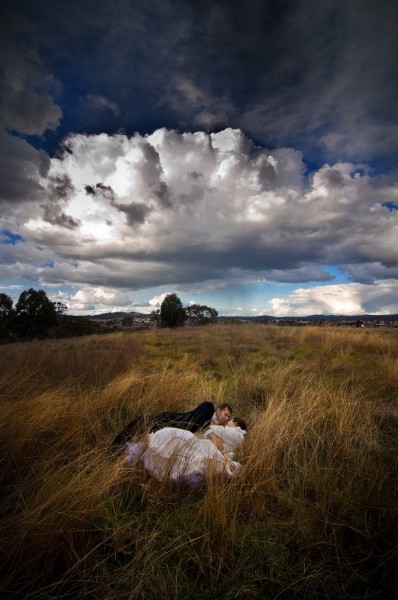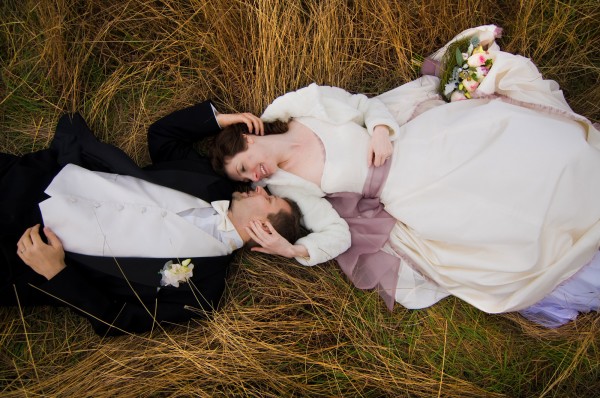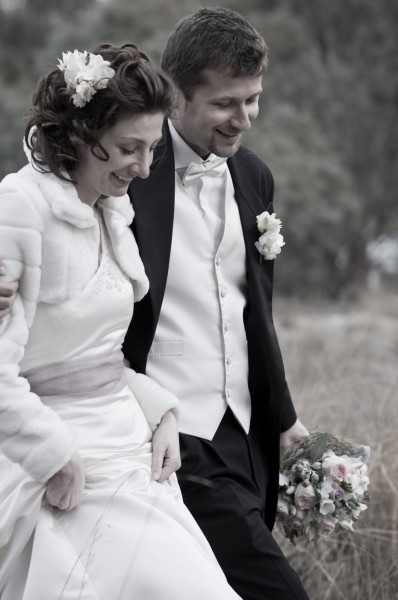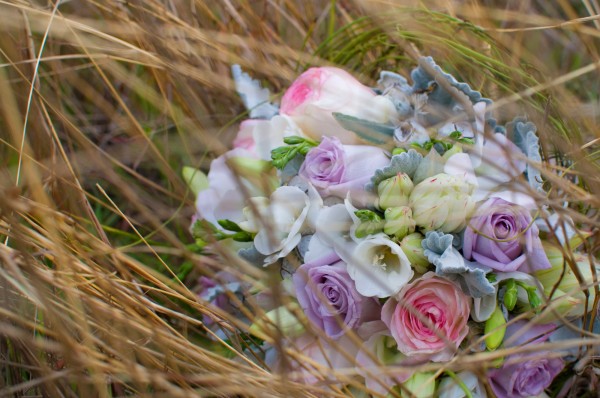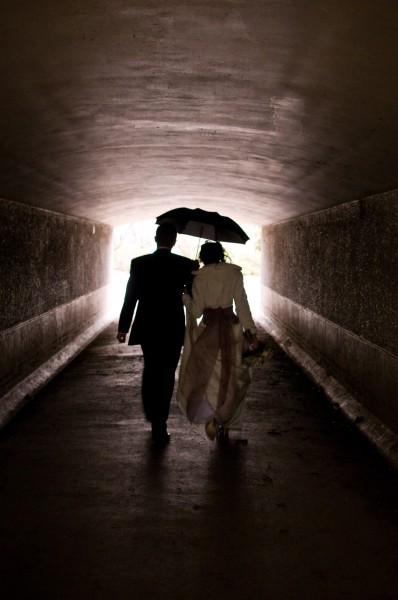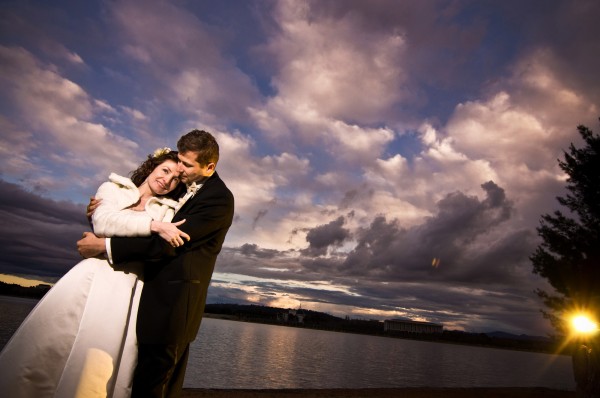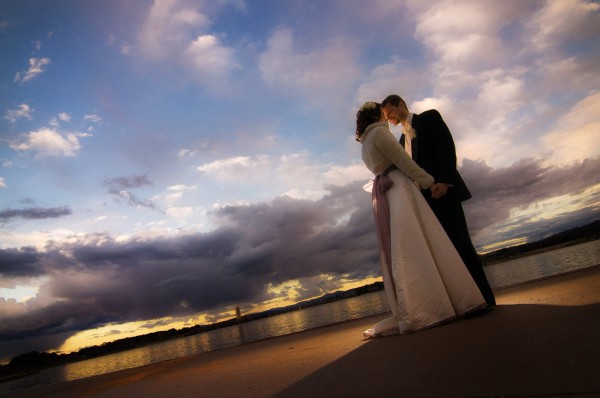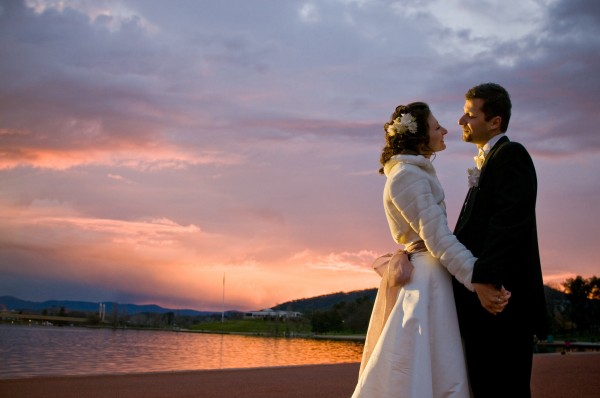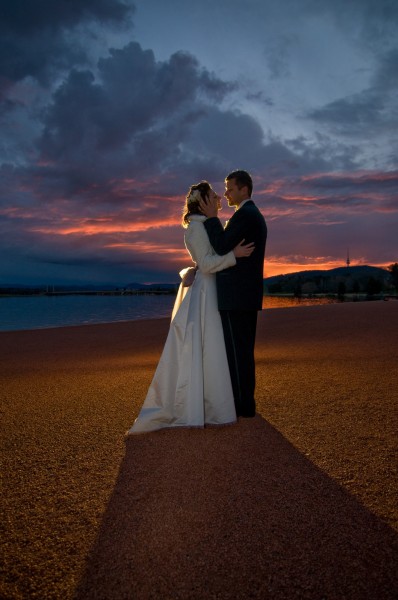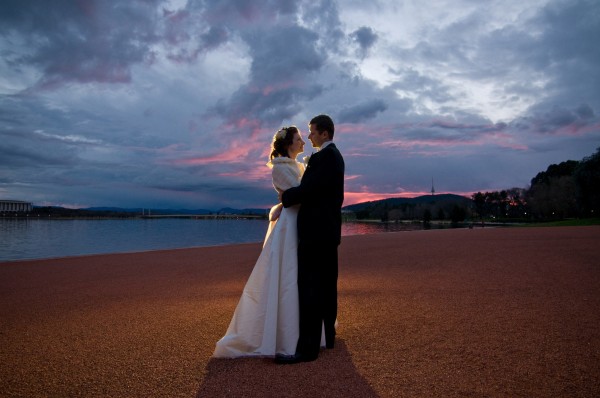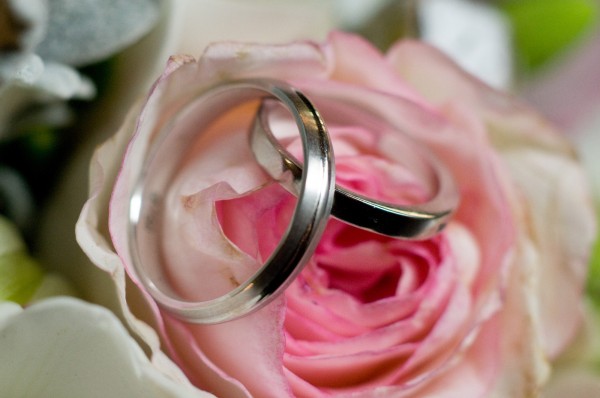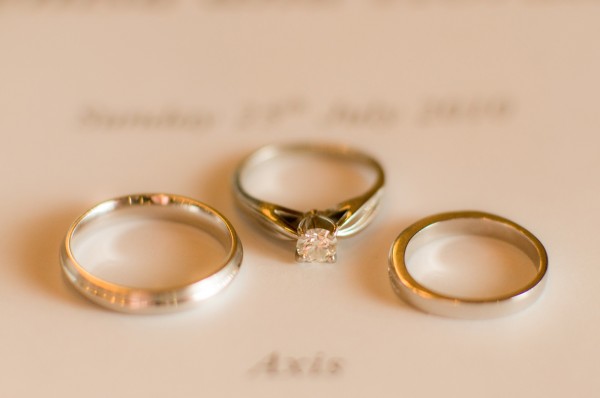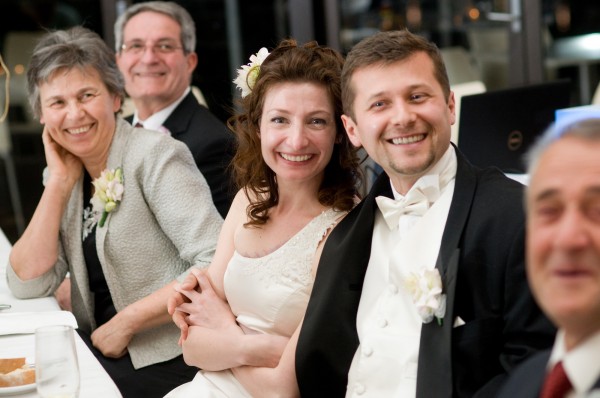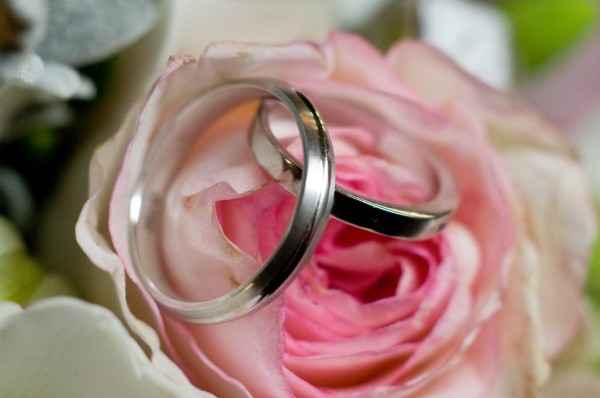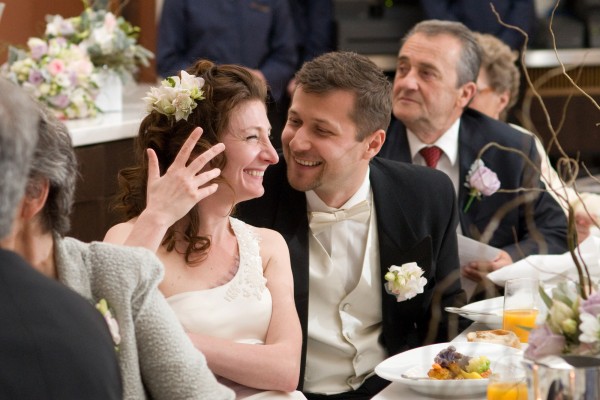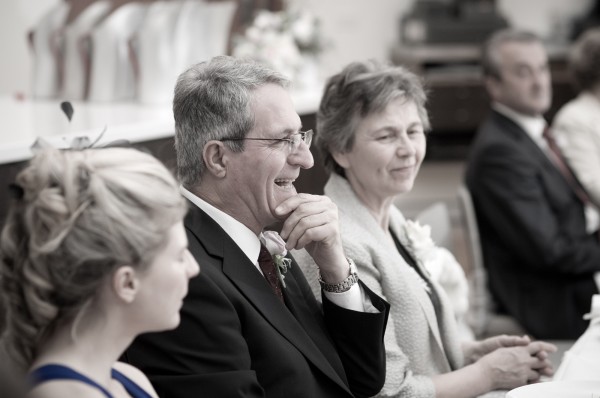 more wedding photography after the link