Serendipity at night– stunning photography opportunities!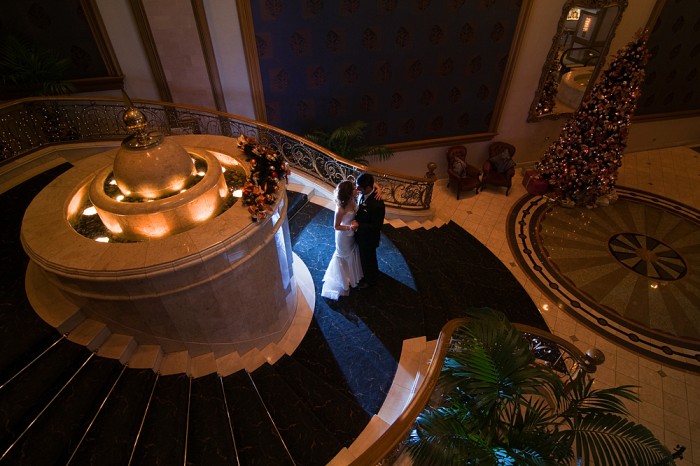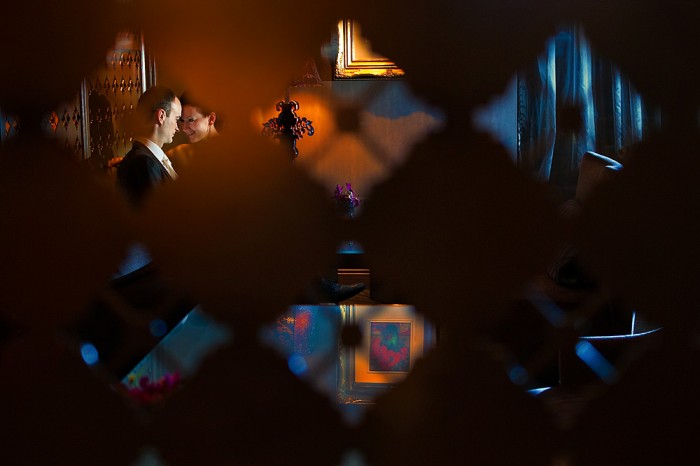 Night shots can offer wedding couples a different dimension to the photographic locations! At Serendipity we love wedding photography locations in the winter at dusk before the reception or after the reception. The challenge of blending the off camera lighting with the existing ambient lights brings us fresh challenges but wonderful opportunities for drama and romance. Your signature Serendipity veil shot will often often lit with remote flash and may well be against a darkening sky or the lights if the city at night.
Café interiors are some of Serendipity's favourite night locations — shelter, food, coffee. Some of the bigger city hotels have magnificent foyers and cafes with wonderful interior fitouts. Check with your hotel though.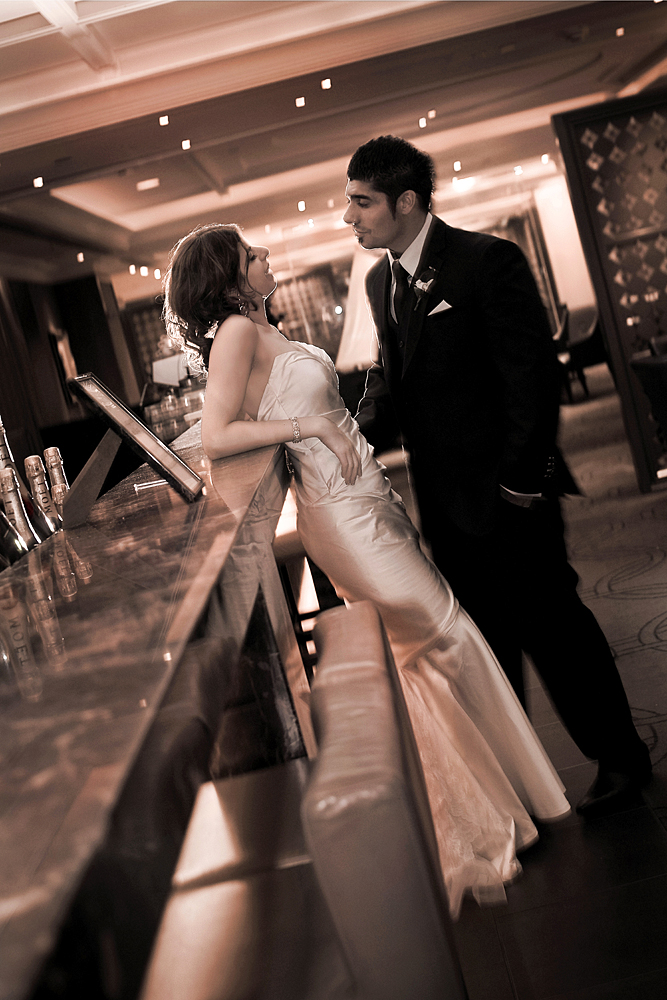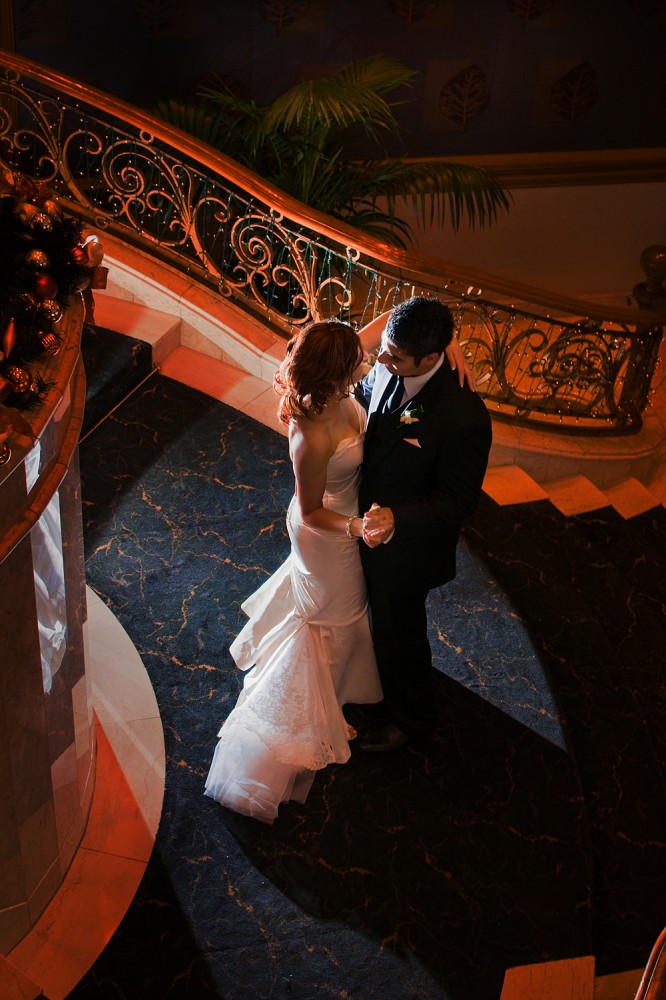 Standard Serendipity Photography café policy though has been to please buy some small food item, like chocolates or cake to go with your drink. this keeps everyone happy, looks great in your wedding location photography, and means that Serendipity can easily come back for photography with other couples in the future.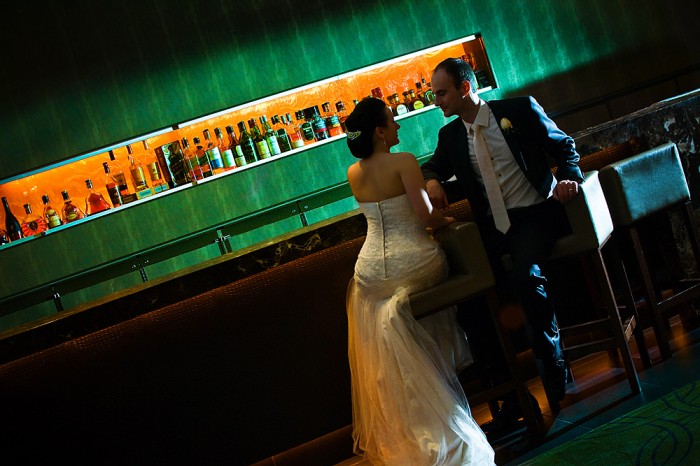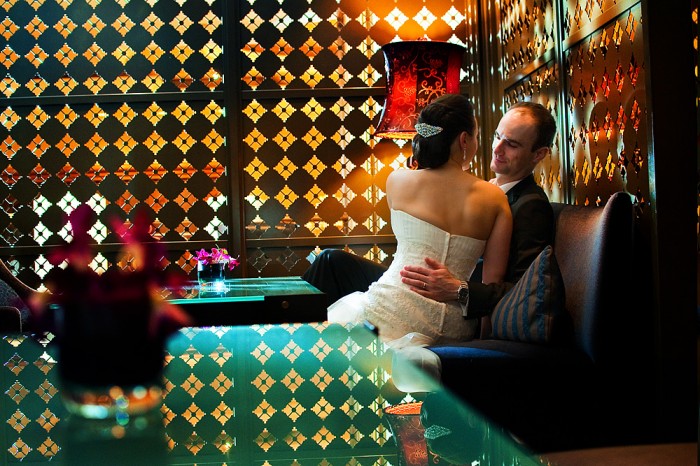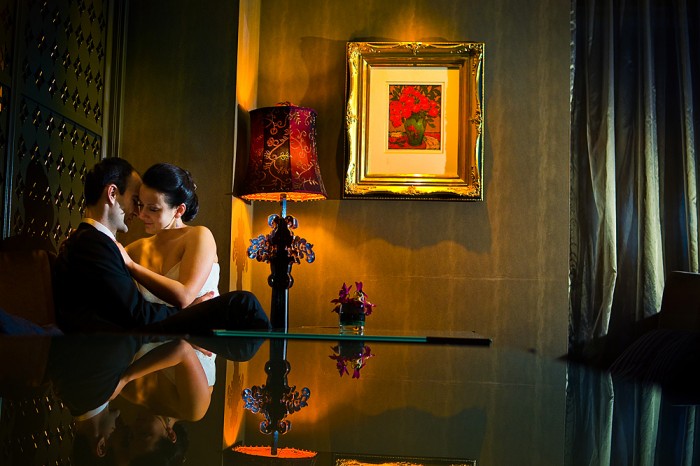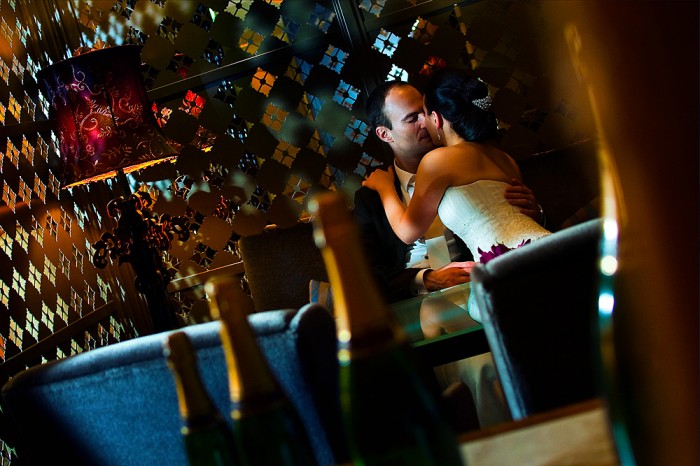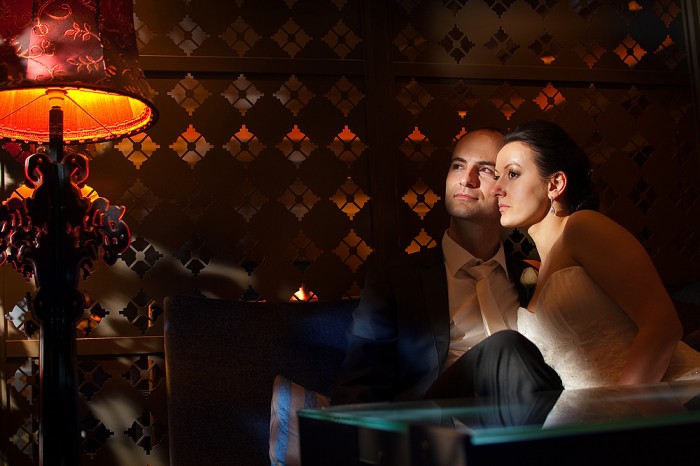 Night wedding photography needs a great deal more styling and is much slower than regular outdoor shooting since every shot needs to be controlled so that it can be lit with additional light. At Serendipity photography we bring additional to every night wedding location shoot, a mix of stands, flashes, gels and slaves. This exacting control of the lighting and posing however gives it a different dimension to the free spirited day light shooting, more of a studio feel. Imagine beautifully back lit veils, soft rim or side light or your faces outlines waiting for a kiss.