Serendipity Photography appreciates the Melbourne Convention and Exhibition Centre!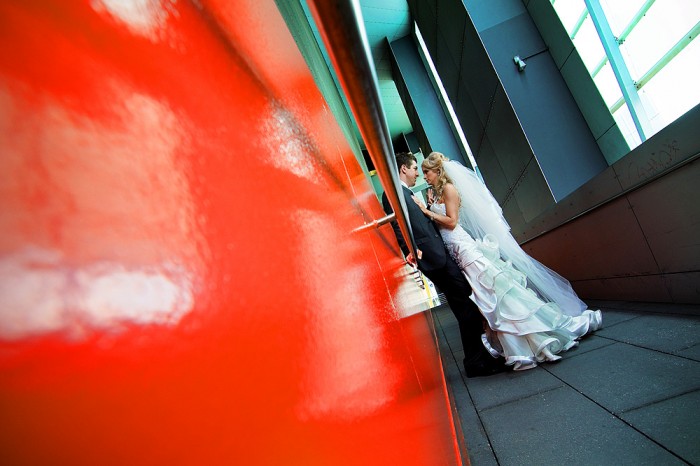 At Serendipity Photography we have appreciated the remarkable design qualities and gorgeous spaces of The Melbourne Convention Exhibition Centre — a centrepiece of Melbourne's South Wharf. You can also enjoy a reception in a vibrant, modern venue, with award winning cuisine, with an emphasis of the very best of fresh local producers, and your choice of 50 rooms with seating capacities ranging from 30 to 5500+!
 The striking architecture, designed by Woods Bagot and NH Architecture, combines all the best features of Melbourne's new modern ethos. We have grown up with the term "Jeff's Shed" and remember the wonderful surfaces, oversized lettering and signage from strings of conventions, Trade Fairs and many other events.. perhaps even on a family trip to the Polly Woodside.
At Serendipity Photography we remember around forty to fifty couples (from 2100+) walking along the giant glass façade, laughing with each other in front of the variety of colours, or working with us in the long shadows in the columns and glass shapes of the foyer…
Its possible to drive up to carpark at the frontage on Clarendon Street, dash in for a gloriously modern ten minutes and play with the metallic sheen of the reflective surfaces and glass, and the striking orange and grey blues. Here, opposite Crown too, works for cars — even your entire bridal party and their limousine.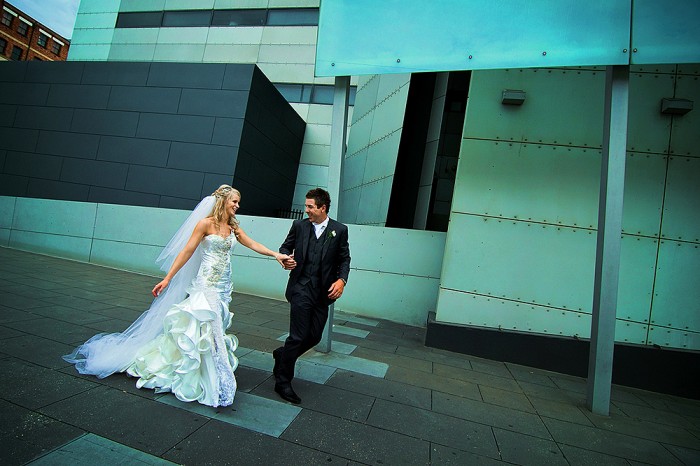 And hey!  So what was so bad about Melbourne in those days of Jeff anyway.. His vision of Melbourne as a convention city has left wedding photography in Melbourne a great legacy, a wondrous glass castle filled with sticks of colour and slices of shadow, entirely delicious gaps and shapes of sunlight striking at angles and running delightfully over the hard textures of concrete.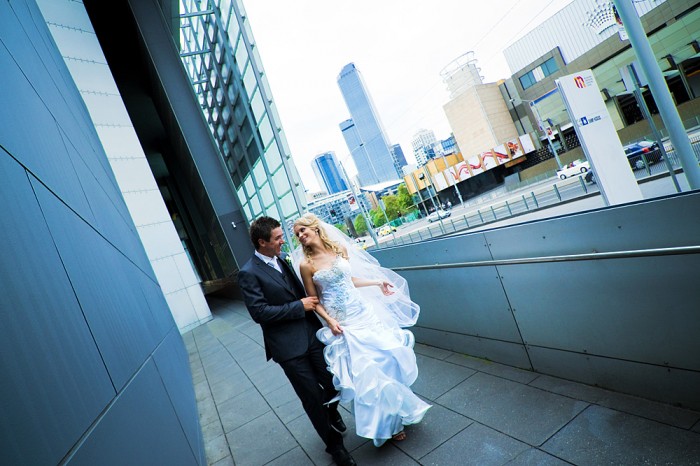 We love the place for its striking design, flexible spaces and remarkable detailing: Please read more in Serendipity's page about the Melbourne Convention and Exhibition Centre! If our alternate page on the Melbourne Convention Centre isn't enough check out the centres website here