Deborah and Frank at Tatra Receptions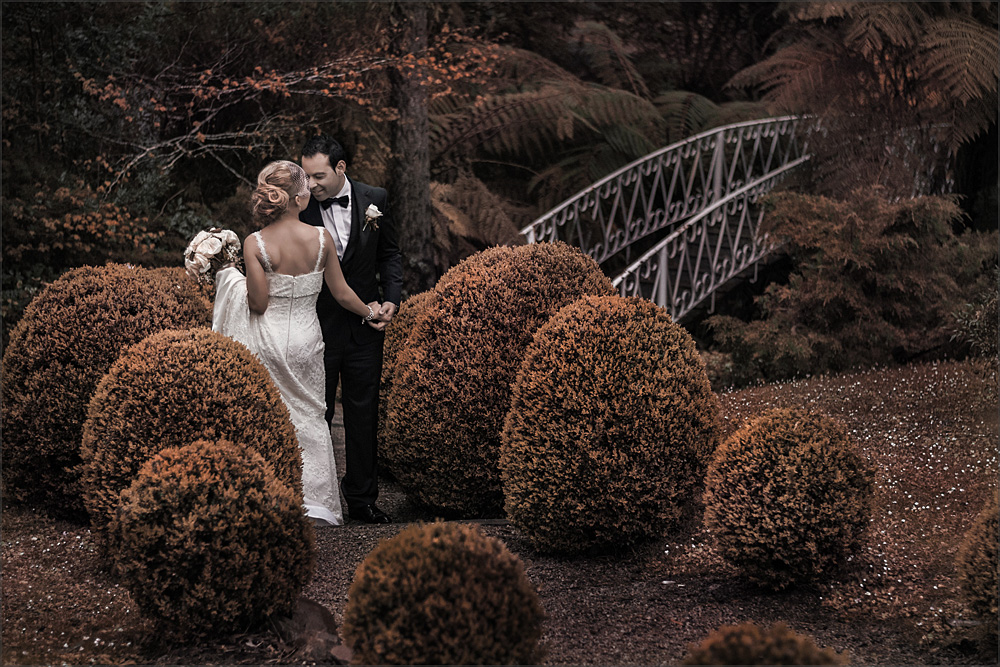 Deborah and Frank had a traditional Italian wedding that was romantic with a rustic twist. They chose Tatra because of its "inside/outside" capacity — Tatra's beautiful gardens came with an important feature — the Chapel, where it is possible to be married in front of gorgeous foliage with everyone seated in comfort.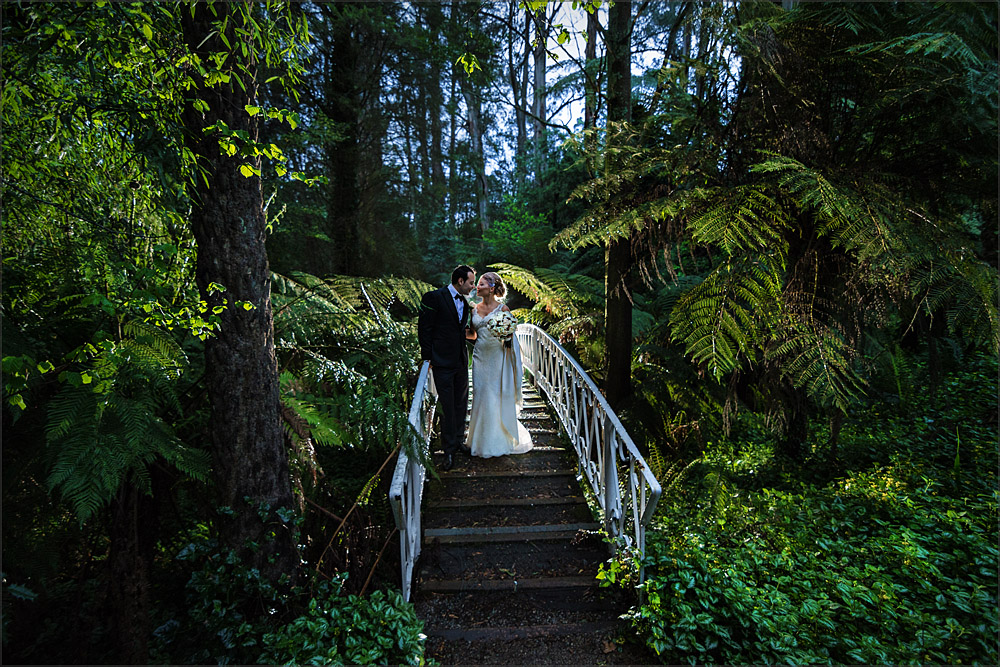 At Serendipity, we love the endlessly varied and changing landscape at Tatra. Deborah and Frank, despite the rain, their enjoyment of the gardens were unharmed and their joy remained unaffected, basking in the warmth of loving family and friends.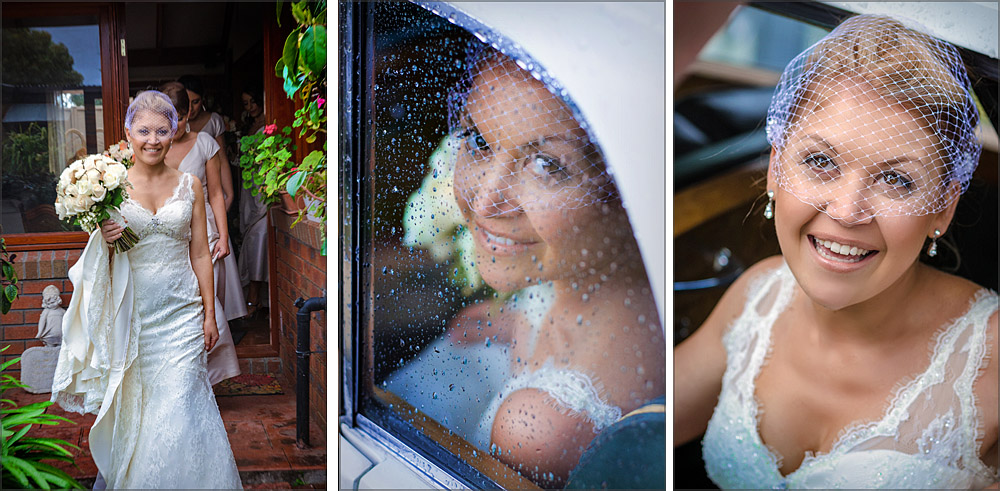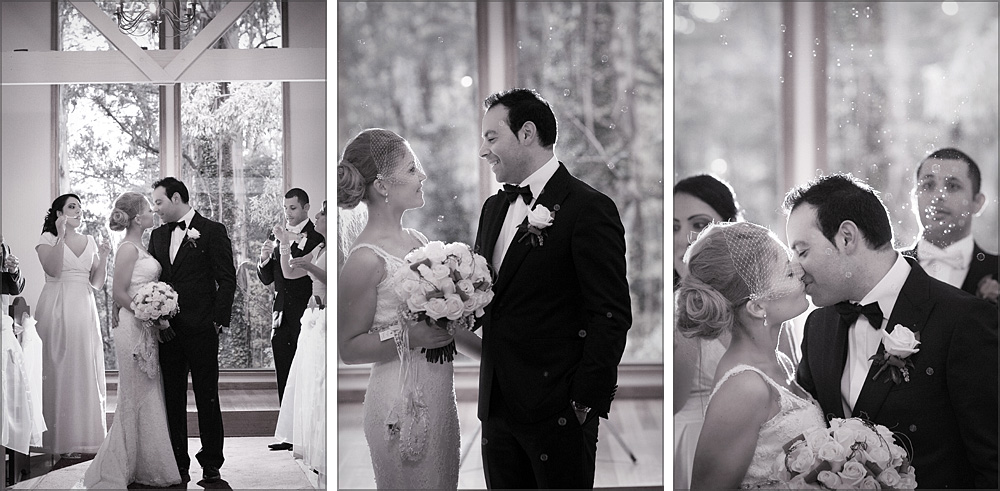 Arriving in style in the comfort of a white Rolls Royce, Deborah made her way through the timber frames arching across the entrance, stepping past garden flowers to meet Frank at the chapel for a beautiful, warm ceremony. Deborah and Frank plighted their trough in front of the picturesque windows of the chapel surrounded by lush ferns and native foliage, with their soft greens and blues.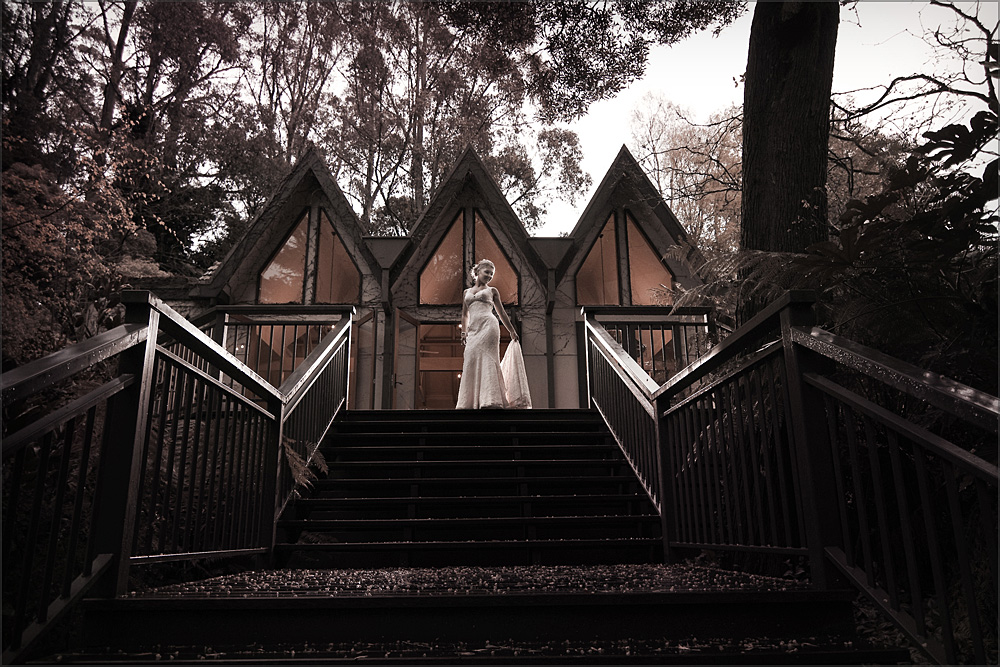 Deborah looked utterly beautiful in her romantic, A-line gown, covered with its rich lace overlay. Her hair was coiled in a chignon and topped off with the allure of a fascinator and diamantes. Frank was equally resplendent, wearing classic black tie.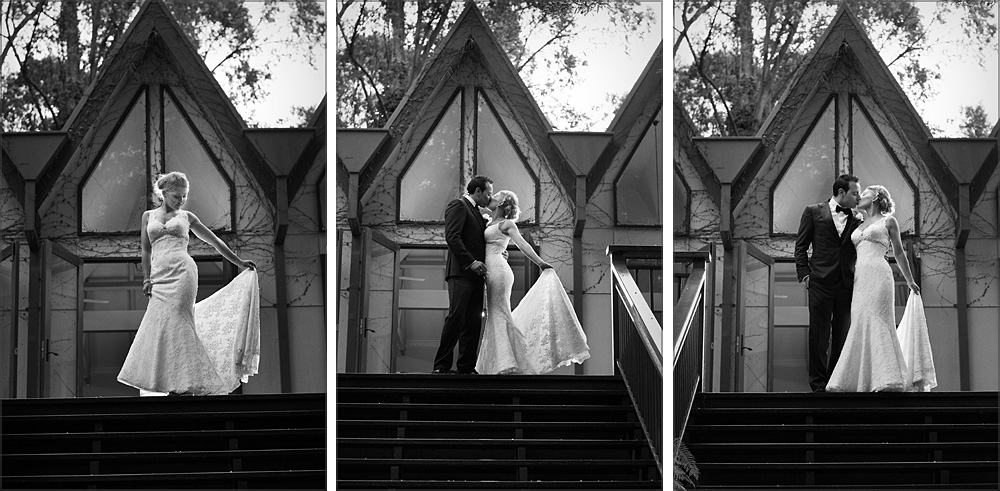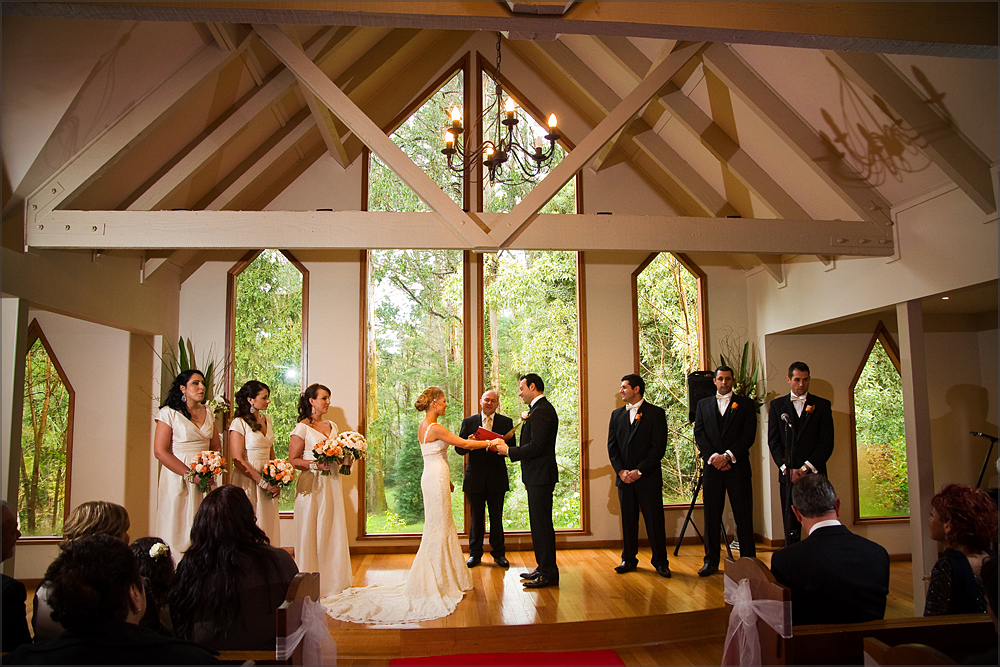 Deborah and Frank chose a classic white and gold theme for their reception. Their night continued in a lively vein, with much enthusiastic dancing.