Celebrating Winning the Top Five Melbourne Photography Studios in 2011 Category Bonus Offer!
At Serendipity Photography we are very excited that we have been awarded as one of the top five Melbourne Wedding Photography Studios this year on WOMOW!
To celebrate our win and as thanks for your loyal support we are offering our customers: 
a free panorama double page spread in your album of one of our favourite location images from your wedding on all albums planned in 2011 or picked up in 2011 from now! (If you a current customer you will automatically receive this offer.)
Two Free Posters from people booking in the next three months, and one free Poster to our current customers who refer these clients!
Also, we're very pleased with our three awards from the International Society of Professional Wedding Photographers (ISPWP) this year! We couldn't have achieved this without the wonderful brides and grooms who have chosen us as their wedding photographers, whom we would like to congratulate too, in no particular order:
Firstly, a big thanks to Melissa — pure elegance; Melissa looked stunning and wore an extravagant lace dress with a veil to die for. She is featured in this photo which won 2nd place in the ISPWP 2011 Summer awards in the "The Wedding Dress" category.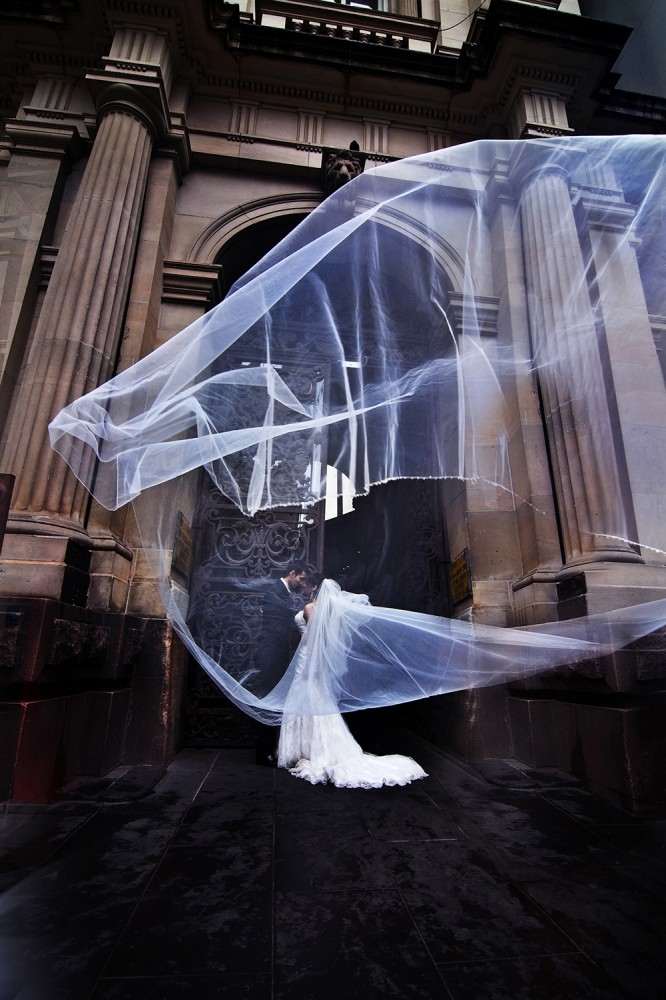 Secondly our sincere thanks to Denisa and Horatio, who were willing to brave Canberra's wild weather and unforgiving winds. They ran towards the cars as the rain inevitably fell, but not before capturing this moment amidst the storm clouds brooding overhead, which won 4th place in the ISPWP 2011 Spring awards in the "All About Light" category.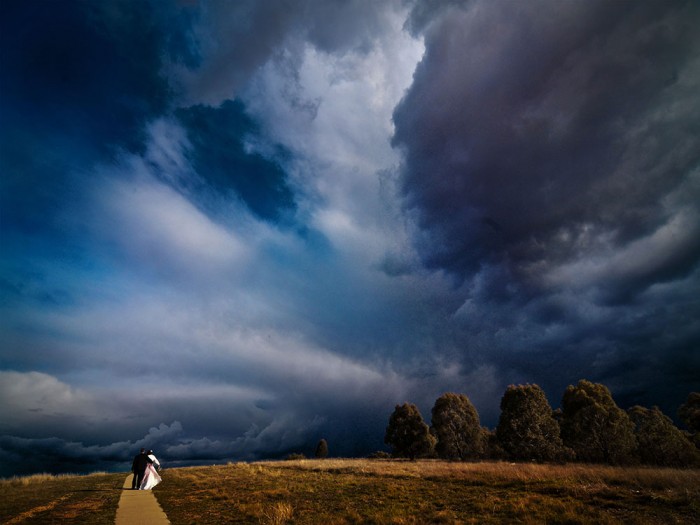 Finally, we really appreciated the exquisite styling of Natalie's intimate wedding. There was high tea at the Windsor followed by dinner on the charming and uniquely Melbourne Tramcar Restaurant,  placed 12th in the "Pure Art" category in the ISPWP 2011 Spring awards.