Gorgeous Winter Sunsets with Serendipity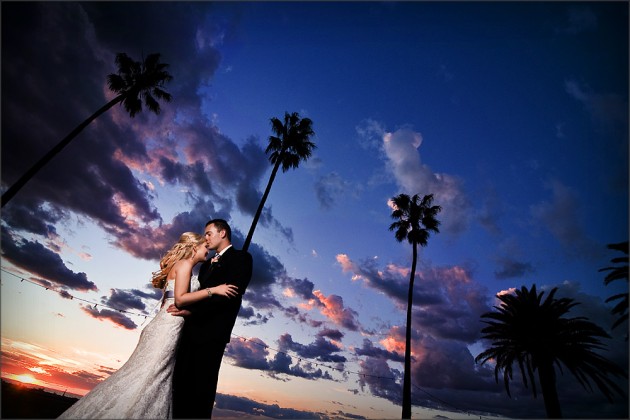 There are so many beautiful moments which add that special sparkle and romantic touches to your wedding day — one of the most spectacular is definitely sunset time! At Serendipity we love the vibrant colours and dramatic effects which have become synomynous with this 'golden period' of the day; simply the perfect time to capture exquisitely romantic wedding day photographs!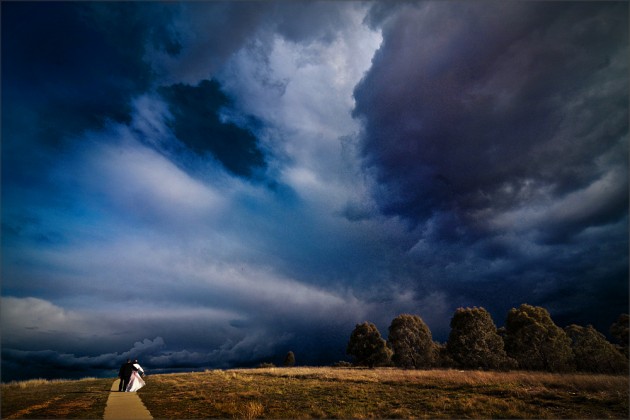 As we head into the cooler months, sunsets become an even more stunning element — a little planning and attention to timing is all you need to experience the romantic skies in style. At Serendipity we hope our new directory on sunrise and sunset times will be all the inspiration you need to find your perfect winter sunset!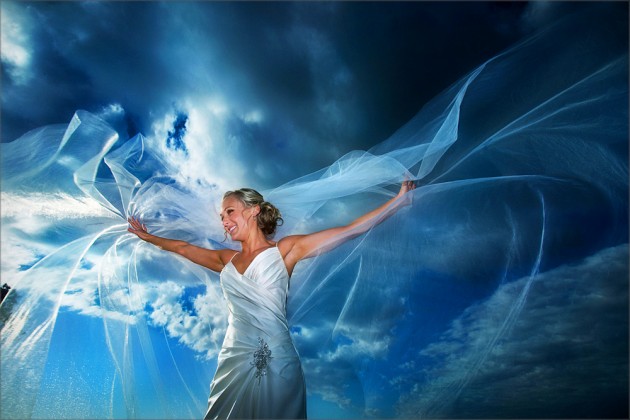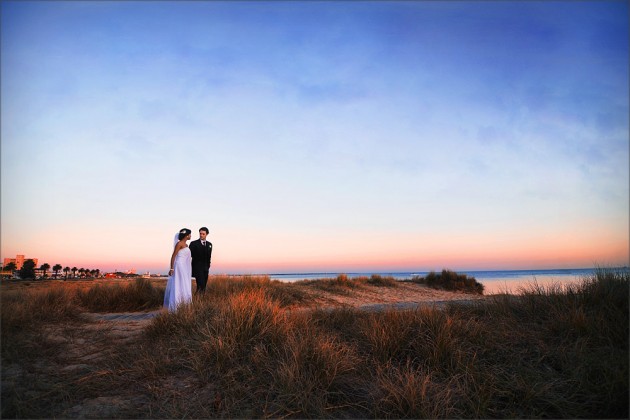 New Time and Weather Page
Location planning might seem a little bit complicated at first, but remember we have only shot over 2000 weddings at all parts of the year and types of weather (!) so there is plenty of experience in helping you craft the perfect wedding photography location schedule. Serendipity hopes this information and the links help you to find the perfect spots for romance and fun.

We would love you to visit Serendipity's page on sunset and sunrise times We have put together collection of useful website links to help you optimise the timing and light direction and quality in planning your photography locations your wedding day.
These include:
sunset timing
travel timing,
sunset rate of change
long range forcasting
detailed weather information. 
The spectacular range of colours that harmonise in the sky during the beginning and end of each day, provide much more than a gorgeous backdrop for your wedding day photographs, the light which emulates as the sun gently meets the horizon is as fleeting as it is beautiful. Good planning and good timing on the is the key to catching those very best moments. If you're planning a early morning location shoot, or an evening reception, why not take advantage of this natural phenomenon — the daily ritual where the sun transforms the pattens of foliage into richly etched patterns or descends to kiss the sea?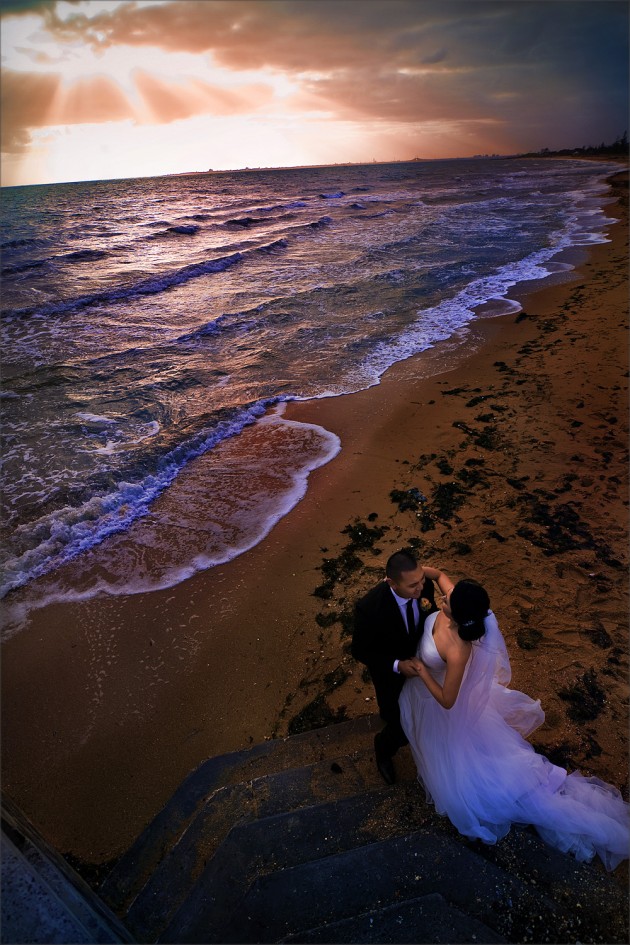 If it looks like rain?
No need to despair! Melbourne is home to a gorgeous variety of picturesque outdoor locations and elegant reception venues which provide diverse and beautiful settings for all types of wedding day celebrations (with plenty of plan b options!) Serendipity's decades of experience capturing the gorgeous city of Melbourne has made us confident that for every unique wedding theme, scale, style and season there is a destination to perfectly complement the bride and groom's vision; the colours which transform an elegant grey Winter sky are absolutely breathtaking and never fail to impress. For more inspiration follow the link here to our main page on wet weather options. Our new section on the charm and glamour of Winter weddings is also well worth a look!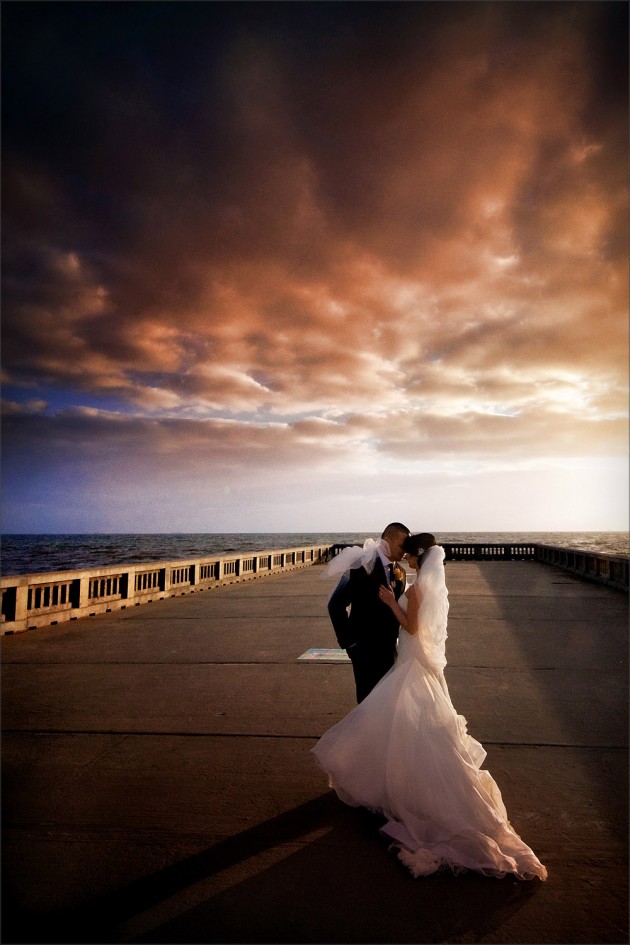 Sunsets are an endless source of beauty; from the soft pink which rises to meet the fading stars of morning light, to the vibrancy of yellows, oranges and even purples during twilight, the glow which fills the sky provides a breathtaking range of options for wedding day photography. Bask under the ambient light which gives complexions a subtle rosiness, or feel enchanted by the silhouettes which are beautifully achieved against the changing sky.
Even with a light rain shower there's no denying that Winter is the best time for sunsets!