Melissa and Perryn with Serendipity Photography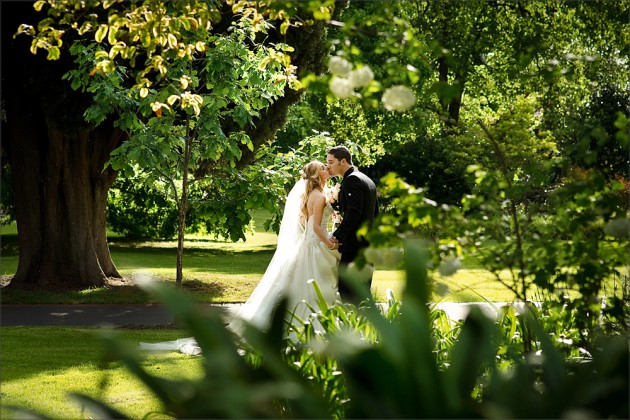 Melissa and Perryn's wedding day was an event of true sophistication, where touches of enchanting natural beauty, historic architecture and vibrant festivities made for a memorable and beautifully picturesque event. Serendipity Photography loved capturing every special moment. Breathtaking!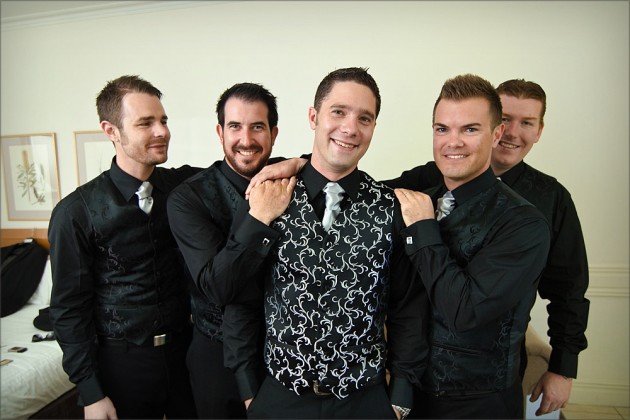 The couple chose to hold their ceremony at the breathtaking St Ignatius. The historic architecture of this landmark Richmond church has long been synonymous grand wedding ceremonies. And the memorable event shared by these elegant newly weds was no exception! The soft white of Melissa's wedding gown and spectacular train combined with the gorgeous contemporary palate of the bridesmaids dresses, were beautifully complemented by the striking bluestone exterior and subtle lilacs of the church's grand entrance. The high arching ceilings and gothic style stone interior beautifully framed the couple as they exchanged vows and shared their first kiss as husband and wife.


At Serendipity Photography we love St Ignatius' spacious interior and the way the afternoon light falls through the stained glass windows. Melbourne is home to some of Australia's grandest churches and it's always a pleasure for us to be graced by this amazing building. St Ignatius is also blessed with a gorgeous abundance of backdrops and photographic potentials around the main church building and surrounding streets. The grand trees in the church grounds provide romantic dappled light, which can be heightened exquisitely with sepia tones, a perfect complement to the Melissa's rosy glow. Follow the links to our pages on the history of St Ignatius as well as historic Richmond and St Ignatius for more inspiration, as well as beautiful photos!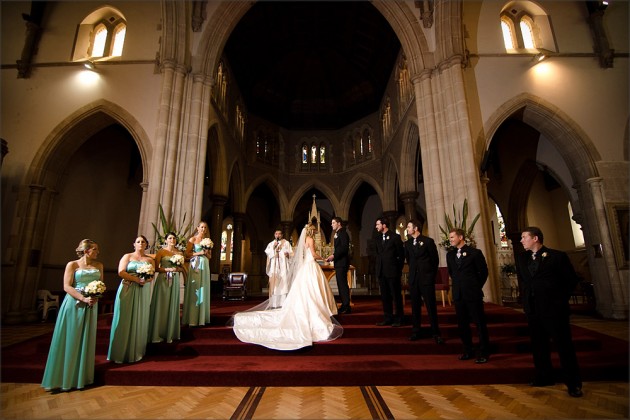 After the ceremony the newly weds visited a selection of picturesque locations which added natural (and floral!) touches to the already enchanting celebrations.

The beautiful landscaping of the historic Fitzroy Gardens was a destination of true romance. Have a look at our page on advice for grooms for more inspiration.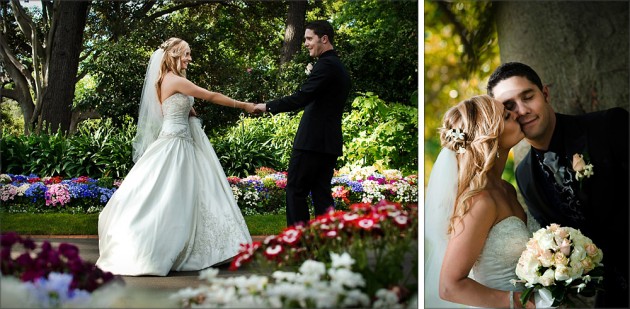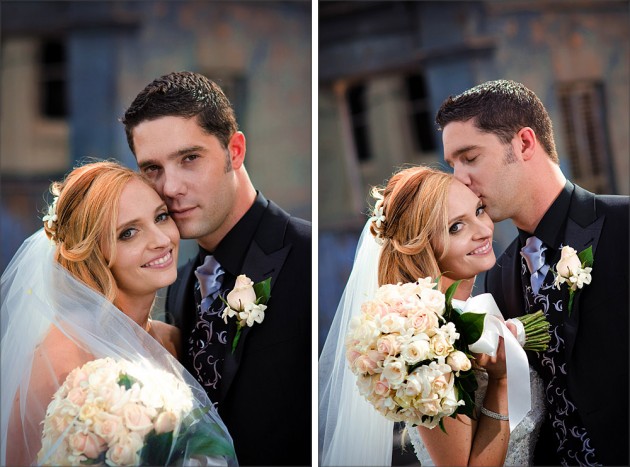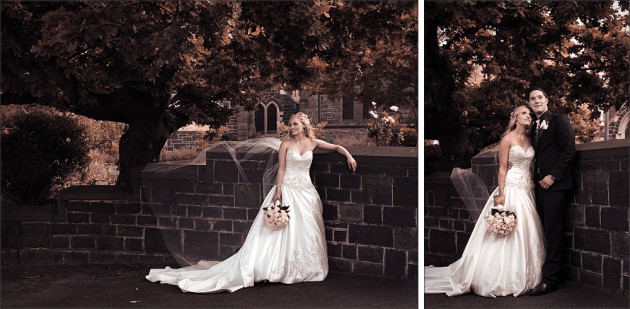 Celebrations kicked on in style with a glamourous reception held at Melbourne's Butleigh Wootton. Melissa and Perryn made the most of the elegant property by beginning and ending their wedding day within its historic walls. These newly weds like many other wise couples celebrated their event with the comparative tranquility of a weekday.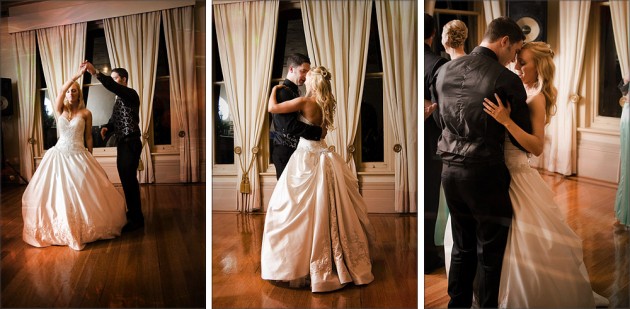 Have a look at the selection of beautiful photos on our accompanying pages Melissa and Perryn at Butleigh Wootton, capturing all the special moments from Melissa's Bridal Preparation and Bridal Accessories - just lovely! Butleigh's fabulous staircase provided a spectacular backdrop for the wedding reception festivities, beneath the sparkling lights of the chandelier and the romance of candlelight photographic opportunities were abundant as the wedding party danced the night away!