Montsalvat — the ultimate in romance with Sarah and Nick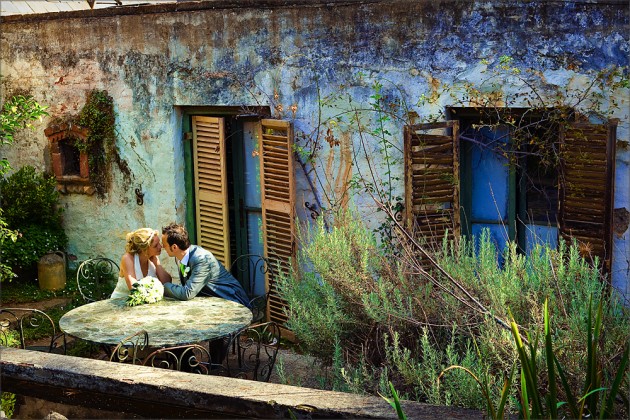 At Serendipity Photography we are in love with the splendour and variety of moods and textures at Montsalvat! We are delighted to present some beautiful shots taken at Montsalvat in autumn, romantic with trails of leaves and flowers, the light softly beating through slender gaps in the trees surrounding the chapel, old stone and tendrils of climbing flowers, scratched paint, patched, latched, and iron laced — a tender delight to the eyes. To say that Montsalvat is a garden of possibilities is to barely touch the surface!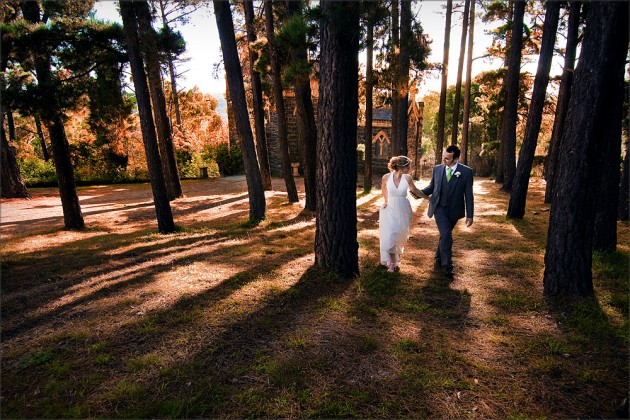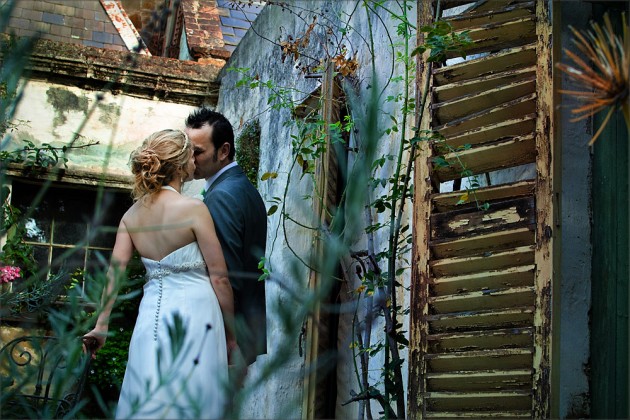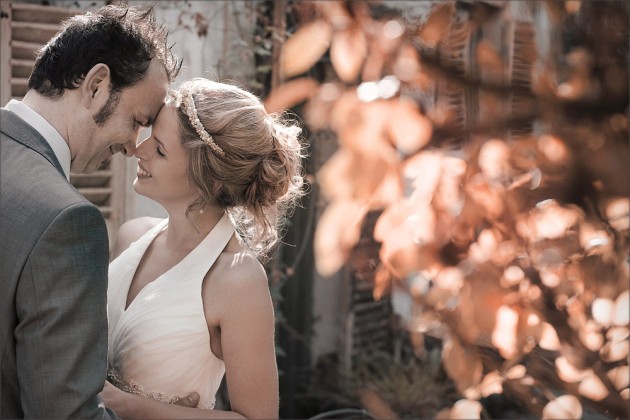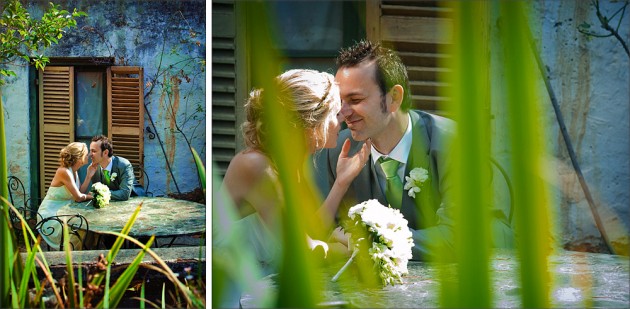 For their wedding styling Sarah and Nick chose the ultimate in casual romance — with Montsalvat as a backdrop then all ties in place. From the softly done hair, flowing gown and intimacy, Sarah and Nick tied their family in love's knot underpinned by Montsalvat's timeless cadences, their choices counterplayed by the subtle harmonies of carved stone, glass framed in clear tones, mediaeval shapes sounding a new way point, a new chapter of closeness.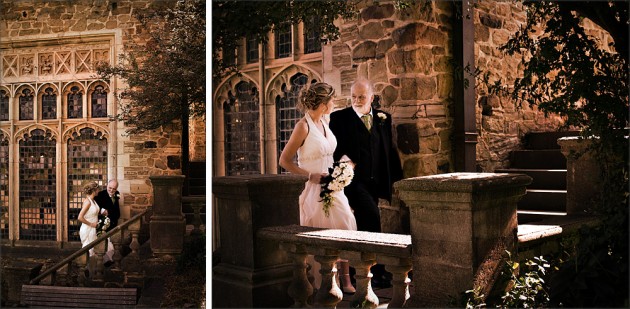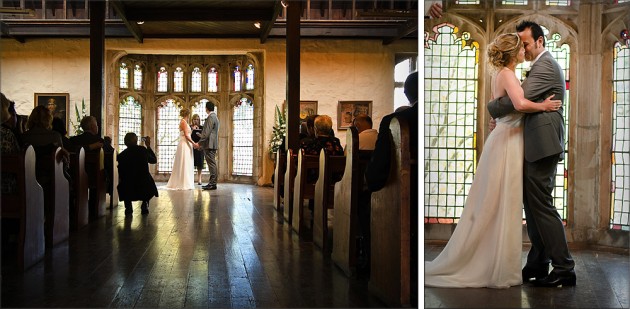 Nick and Sarah, living very near Montsalvat, chose the less obvious views, an alto line traced through Montsalvat's myriad choices, skirting around and behind to find courtyards and broken shutters, overgrown but beautiful, vines and flowers twined together in rich hues.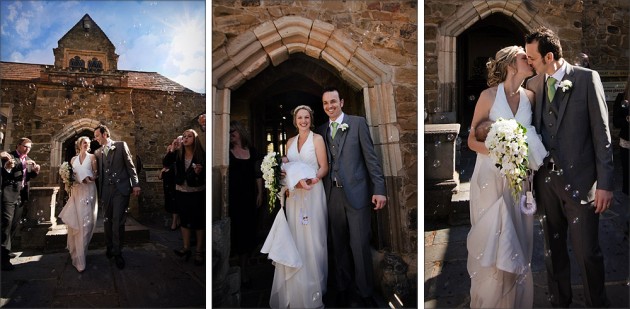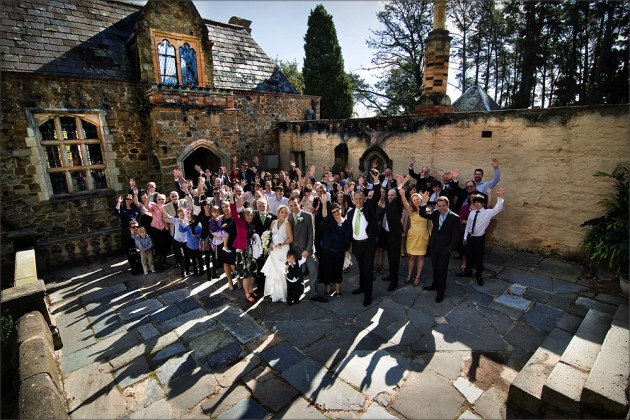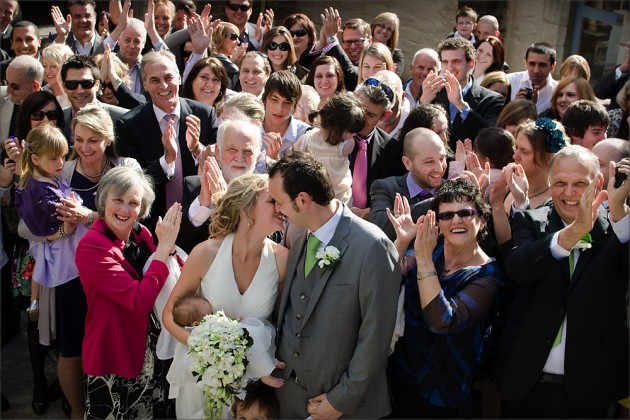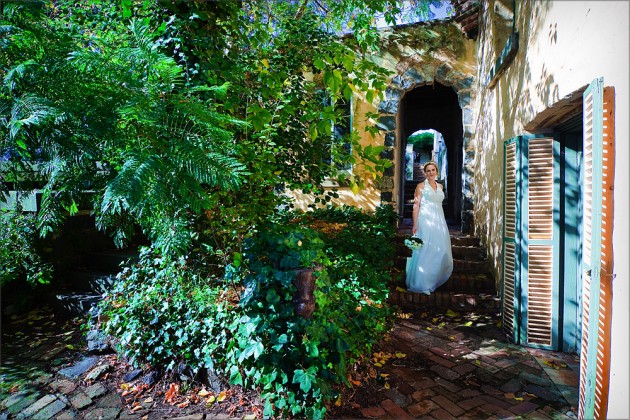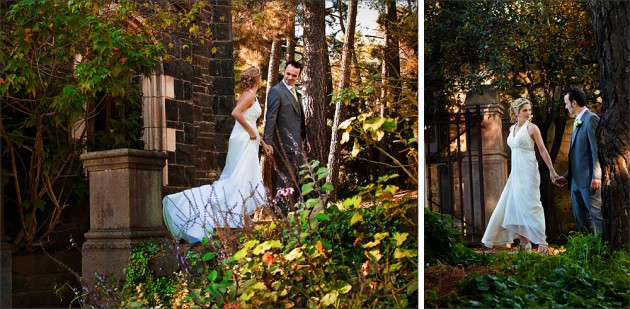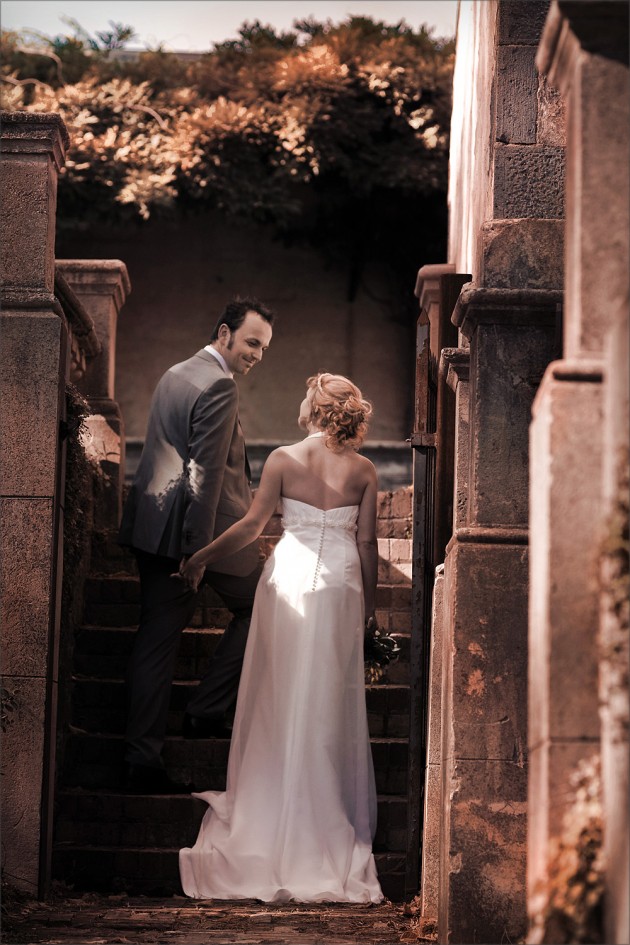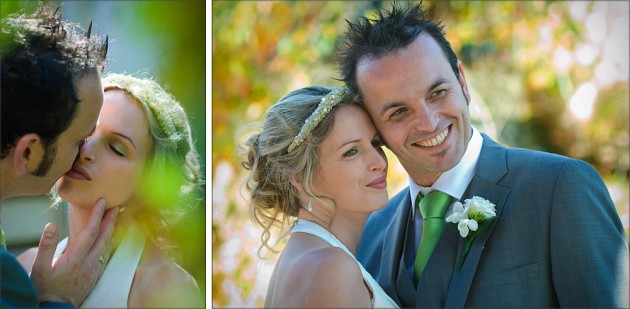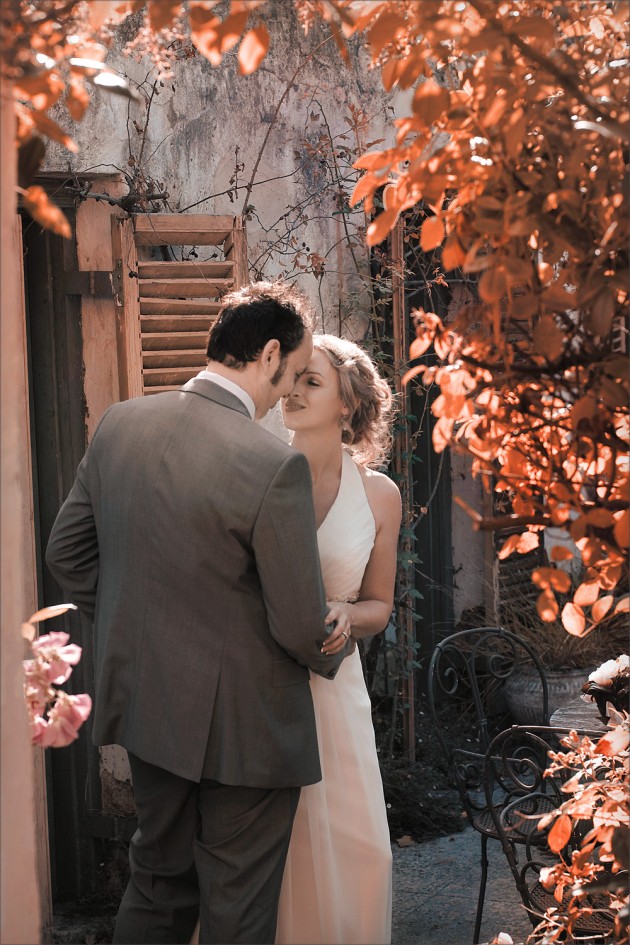 To view more photography from this location of locations please view Serendipity's main Montsalvat page. As a further enticement because we believe Montsalvat is almost without compare in Melbourne as the perfect romantic photography setting, and as part of Serendipity Photography' support for the National Trust, if you book Montsalvat for a wedding photography location, say for a midweek preshoot or post shoot, or also on your main wedding day, we are happy to well and truly "reimburse" your $450 per hour fee with an upgraded Montsalvat support package: an extra 20"x 20″ poster print, your favourite section of the shoot on two facing pages with up to 11 images, and a splendid panorama from your Montsalvat location photography!!  Call us on 02 9459 3299 to discuss details!