Two Pages about Two Historic Churches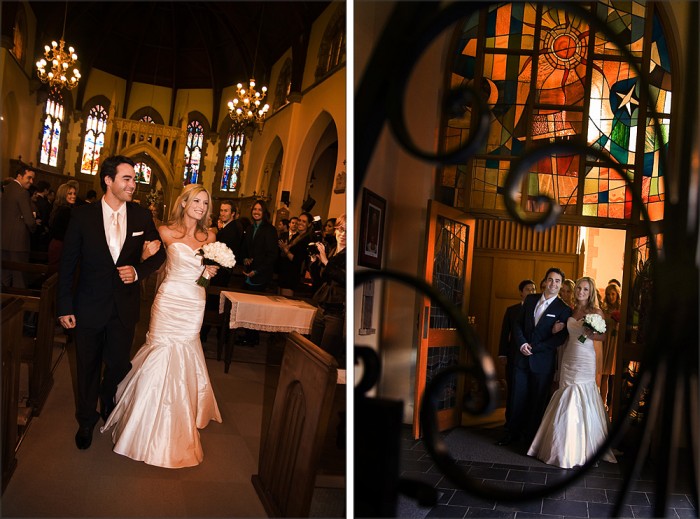 Here at Serendipity we are constantly working on creating a living database of Melbourne's best locations, be they Ceremony venues, reception centres, or our favourite romantic photography locations. 
For couples looking to seal their love in beautiful and traditional surroundings, there is no more classic location than the gothic splendour of a classic Church.
We've recently updated the pages on two of our favourites, the vaulted stone Saint Ignatius, Richmond, and the glowing wood panelled Saint Peter's, Toorak.
For an overview of our entire Ceremony venue database, please check out our Wedding Ceremony Locations Index Page.  
From romantically historical parks, shaded by the arches of beautiful wooden rotundas and pergolas, to classic Melbourne Beaches, with their dramatic skyline and historic Piers; the perfect place for photographs of husband and wife sharing their first few moments together.
For a location that takes advantage of rolling gardens and stunning architecture, Mansions and Halls are a perfect fit for classic, intimate ceremonies surrounded by lush flowerbeds and decorative architecture. 
Melbournian couples wishing to take advantage of our beautiful city's most lavish heritage locations would be wise to consider the wide variety of National Trust Venues, like Montsalvat, Werribee Mansion, Labassa, Rippon Lea, and Billala. Grand gardens and elegant mansions with a European flavour bring a classic old-world romanticism to your day.
For the location you can truly make the most of, consider any of Melbourne's Estates, Wineries and Reception Centres. These venues cover both halves of the wedding day, with both indoor and outdoor ceremony options.