Urban Serendipity: Veronica and Mark and True Romance
Veronica and Mark celebrated their wedding on a beautiful June day in 2011. The couple held their ceremony at the grand Richmond church: St Ignatius. This William Wardell designed church is a breathtaking landmark within Melbourne, and was a gorgeous setting for the traditional Catholic ceremony attended by Veronica and Mark's friends and family. The blue stone exterior of the churches grand entrance contrasted perfectly against the subtle white of the brides gown. Essential to their day was a sense of love and true romance, fun and laughter, style from the heart.
Veronica and Mark couldn't go past St Ignatius' in Richmond — as many people acknowledge, St Ignatius is believed to be one of Melbourne's top churches. Certainly at Serendipity Photography we would be happy to echo that opinion. As well as the sheer size and majestic gothic interior, the fine marble high altar and atmospheric light, Serendipity also appreciates the lovely railings — great for shots from the ambulatory, rose windows and towering exterior.. perfect for dramatic shots outside the church.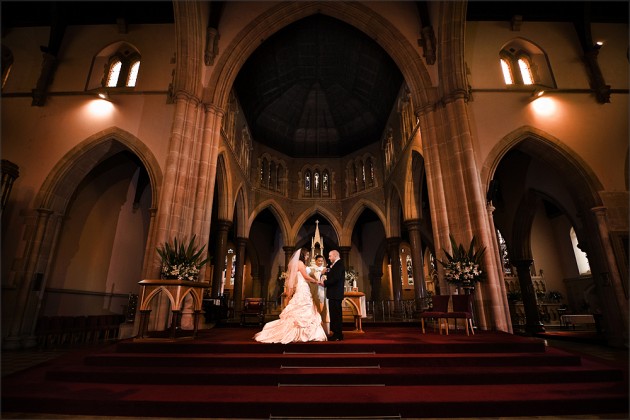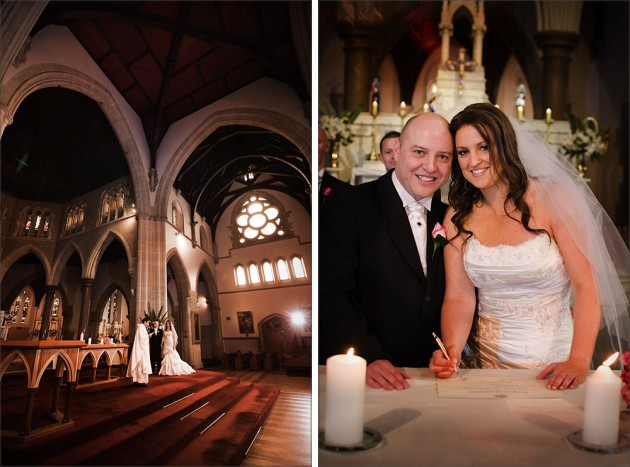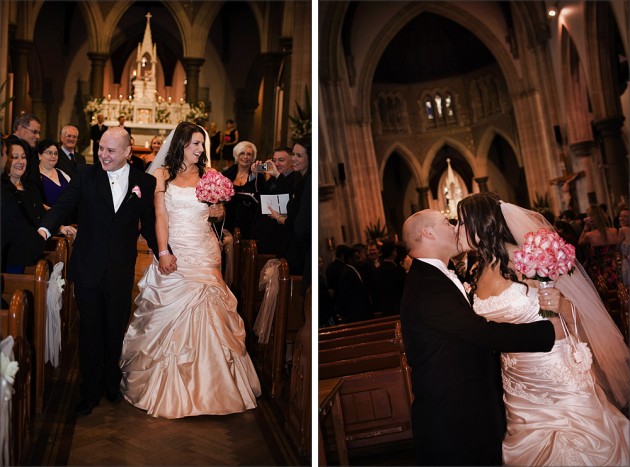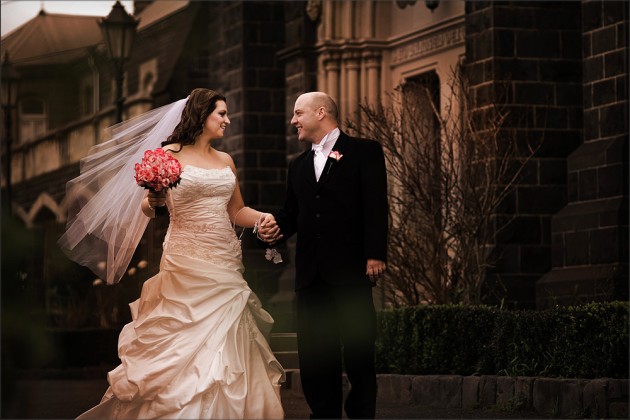 Locations
After the ceremony the couple travelled to the architecturally stunning South Melbourne Town Hall, here the deep russet reds of the overhanging foliage and the elegant stone exterior of the buildings front provided a beautiful backdrop for wedding day photography.
The couple visited the charming Kerford Road Pier on the day, which provided a charming setting for the magnificent images which were to follow. The atmosphere was relaxed as the pair strolled the length of rustic timber pier, underneath spectacular blue sky and natural light. The black and white of the bride and grooms attire, along with the vibrancy of the sky and sea, deep reds of the pier and bright pink posy was a perfect aesthetic arrangement!  As a gentle breeze whisked Veronica's veil oh so subtly a romantic composition was created.
Reception
The day continued in style with the reception taking place at the exquisitely elegant Leonda by The Yarra. Veronica, Mark and their all guests enjoyed spectacular views of the Yarra River,  modern interior décor, and great service in this chic venue. Capturing the festivities was blissful with the abundance of beautiful touches present in the reception area including a glamourous marble bar overlooking the ballroom, expansive windows, and a great dance floor.