Serendipity's wedding day tips — pages on planning and style.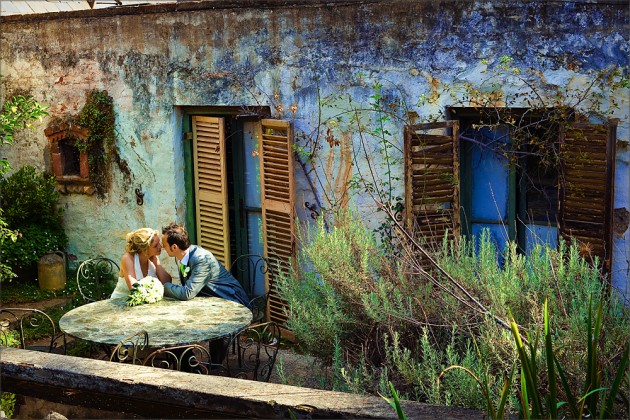 Wedding planning is something that we think deeply about Serendipity photography. We bring you pages on traditions, tips and advice coming from the experience in working with over two thousand couples in creating their very own unique and beautiful wedding portraits and wedding images. At Serendipity, we know that a that is good to be able to bring to you the experience and advice from many other brides and grooms and from accumulated experience of all of our Serendipity weddings. We hope that you will come to that sense of relaxation that comes from knowing that you have made the best choices, choices on theme, apparel, locations and styling that truly reflect your theme and the needs of your families as well as yourselves. Feeling comfortable with your theme and styling will you help to feel good and really enjoy your day. Happy couples are the best part of beautiful wedding photos! To help you, we've compiled a many pages on styling, planning and tips and advice from our photographers to help you on your wedding day.
Throughout the exciting journey that is the time between the proposal and the 'I do', the wedding planning process is an opportunity for bride and groom to express themselves and be creative, perhaps surprising everyone! Yes there is stress, but a lot of fun and personal choice in the myriad of possibilities from dress to hair, accessories, venue theming and DIY, ceremony and photography locations and choice of reception centres. We are grateful for the many comments and tips from Serendipity brides about the their way of doing things on our page on wedding planning.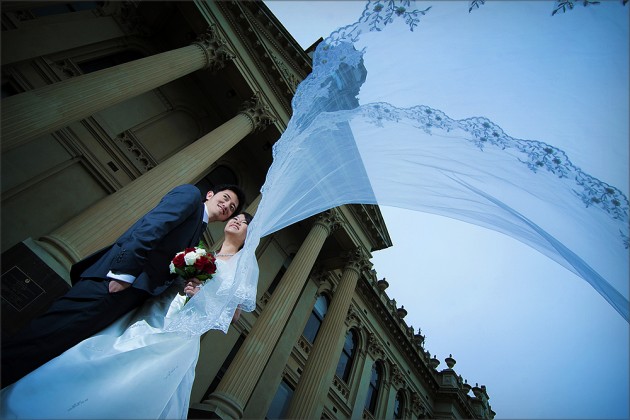 If you're overwhelmed by the abundance of venues for wedding ceremonies and receptions, do not despair! Serendipity are pleased to be able to provide a reflections about of some reception centres, ceremony locations and outdoor options. Simply follow the links below:
Photographic Locations: Serendipity's Top Ten Melbourne Wedding Photography Locations
Reception Venues: Reception Centres
Ceremony options: Wedding Ceremony Locations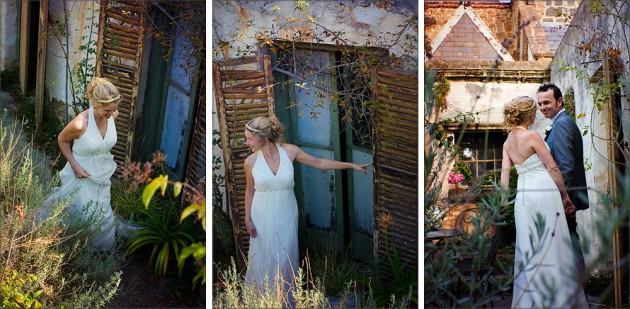 Wedding Styling
At Serendipity we understand very well that the planning and decisions that come with organising your dream wedding are quite significant, particularly if you prefer the personal touch of organising the event yourself. So we are excited to share with you this tailor made page on personal wedding styling, and art of creative touches. Follow the link here: wedding styling
Bridal Gown
Possibly one of the biggest decisions the bride will be encountered with is the selection of the bridal gown. Every bride deserves to look spectacular on her day, and the choice of wedding attire is the most powerful determinant in setting look and feel for the whole event. As well as the invaluable assistance bridesmaids, mum and close friends will be able to offer, Serendipity have created a page focusing specifically on bridal dresses
Make-up
Serendipity recommend using a professional make-up artist, as this can be the key to great photographic results, as well as a look that will last throughout your entire day.
Skillfully applied professional make-up will result in a flattering look that highlights the very best of your features. Contouring is used to create depth and modelling in your face while concealer will ensure even skin colouring, especially under the eyes. In addition, the shaping effect of professional make-up is important to counteract the flattening effect of some professional lighting techniques and create the optimum results in your images.
Hair Styles
Having your hair styled on your wedding day takes the pressure out of pre wedding preparation, enabling bride to look her absolute best. It can be invaluable to have a trial so that you can test run the style as well as check on the time that it takes to arrange. This is a good opportunity to see how the hair and make-up will look together and to determine how your hair style will stand up to the activities of your day. The best styles are usually slightly soft and do not conceal the face, but fall elegantly as you run, jump and enjoy yourself.
Have a look at our pages on wedding hair styles for more inspiration.
The Veil
One of the exciting things about being a bride is the chance to wear a veil. Veils can be both beautiful and fun, and create a sense of delicious drama and femininity. Photographers love veils—at Serendipity we use veils in lots of imaginative ways to create exciting and beautiful bridal photos: Picture yourself in the dress of your dreams, with your veil flying up into a blue sky, or draped softly, setting off your face as it flows to creating a slender silhouette. It's important to have a veil to make you feel beautiful, and to enhance your look on your special day. So what makes a good veil? The four things to consider are length, lightness, hairstyle and detailing. Follow the link to the dedicated veil page on our main website: here
Tips for the Groom
Choosing a suit is a significant decision in the lead up to the wedding day. A little research beforehand can turn the process into an enjoyable experience (even for grooms who hate shopping!) Follow the link here to our main website blog, for extensive tips and inspiration specifically for the groom.
The Car
The car you choose to transport yourself and your bridal party to and from the ceremony makes a definitive statement about you and the wedding you want to have. Serendipity have recently published a new page on car styling, so whether you preference is for classic aesthetics or for a sleek modern ride, this is a great place to get started.
Flowers
Flowers are an integral part of any wedding. From the bouquet, to the array of breathtaking parks and gardens around Melbourne, these organic features add beautiful details, colours and backdrops to wedding day photography. Have a look at Serendipity's recent post dedicated to flowers for an abundance of inspiration, photographs and experienced advice.
If any of our readers have any stories or unique tips they would like to share — about the planning stages of their wedding day — Serendipity would love to hear them! It's also worth following the link to our main website which has a comprehensive selection of pages on wedding planning and styling.