Kisa and Charlie — Old World Glamour and Contemporary Romance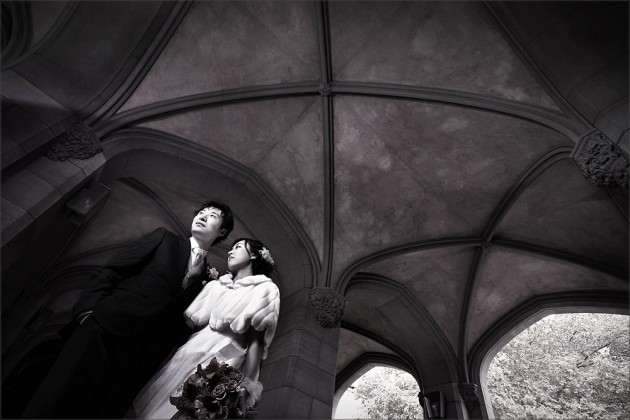 The wedding day of Kisa and Charlie was an event characterised by breathtaking romance and subtle historic touches, resulting in a picture of true elegance. Serendipity felt inspired to capture each tint of subtle vision and glamour of the day. The pairs classic style was enhanced through a setting combining period architectural backdrops, exquisite gardens and a rich harmony of culture and history. What a memorable celebration!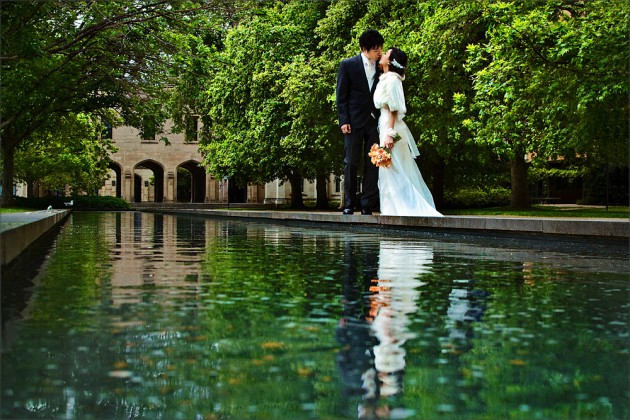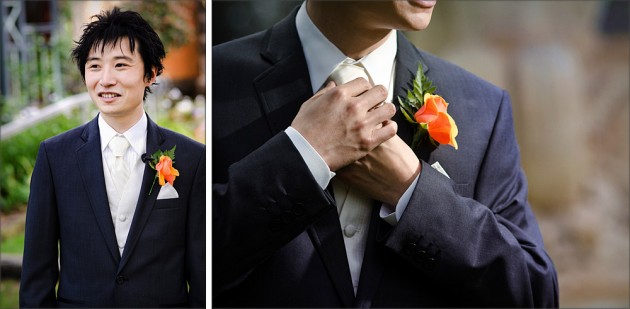 After a traditional Chinese Tea Ceremony at home, proceedings continued as the couple held their formal ceremony at the charming Overnewton Castle. The exquisite architectural qualities of this 16th century Victorian Tudor style castle, were heightened by a picturesque four acres of surrounding gardens. Kisa and Charlie celebrated the fine day (as well as their marriage!) by holding their ceremony in the lush enchantment of the gardens. Beautiful details such as the white floral archway, vibrant rouge of the central aisle and the luminous colour composition of Kisa's bridal bouquet, were perfectly complemented by the natural floral vistas of the private garden. As the couple exchanged vows the gorgeous surrounds of the Overnewton gardens provided a myriad of lovely backdrops of wedding day photography.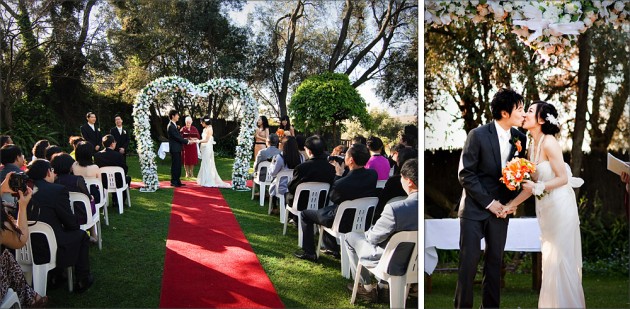 The newly weds extended the romance of their day by visiting a beautiful selection of locations around Melbourne.The striking Renaissance style architecture of Melbourne University's Law Courts proved a unique and dramatic backdrop for breathtaking compositions of the couple. As the pair strolled beneath the grand archways, the rich tonal palate of the columns created an aesthetic of subtle romance. Serendipity have long appreciated the rich history and classic design of this majestic buildings, an unsurpassed example of early Melbourne architecture.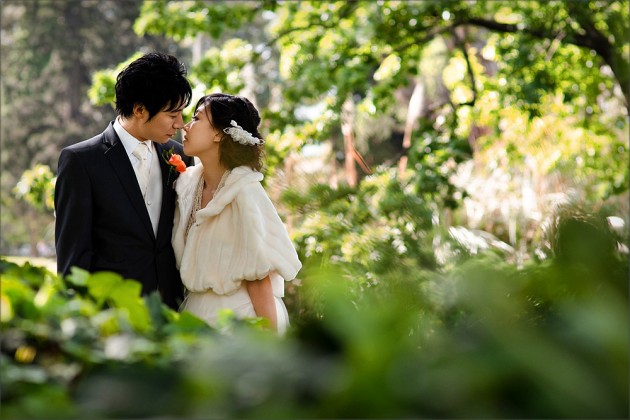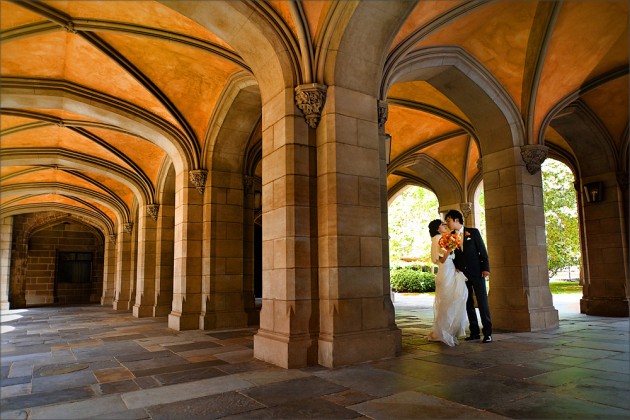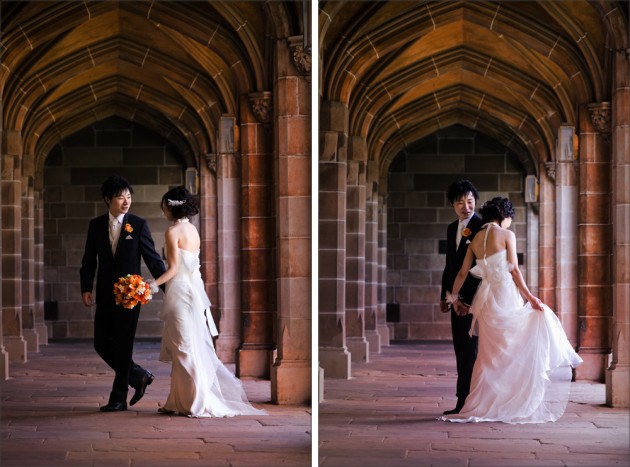 After the grand vistas of the Law Courts, the picturesque landscaping of the sought after Carlton Gardens revealed a stunning level of variation, providing a gorgeous range of angles and visual details for romantic wedding day photographs. Kisa and Charlie looked beautiful against the enchanting combination of atmospheric red sepias and spectacular backdrops of details such as the historic Hochgurtel Fountain.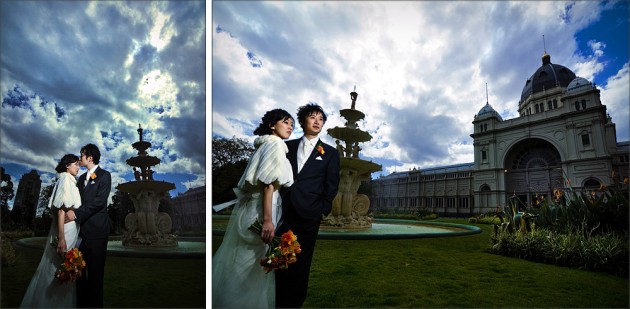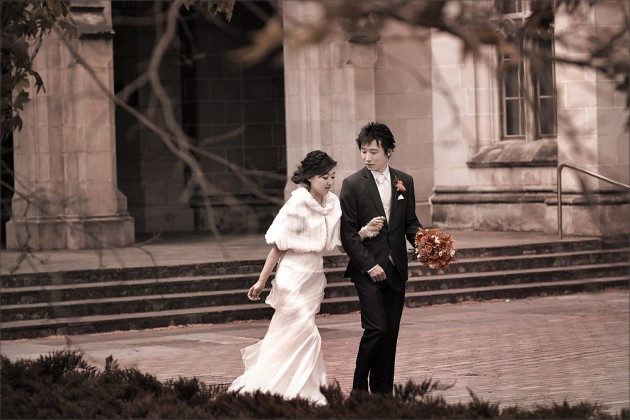 Celebrations continued at the stunningly versatile Overnewton Castle. The elegant décor of the interior was the perfect match for the classic style of Kisa and Charlie. Features included polished timber floors (a supportive dancing partner!), large bay windows behind the bridal table and a sophisticated neutral colour palate. Gorgeous decorative touches such as the arched love-heart visible outside the main window, and hints of vibrant orange repeated in the wedding cake, table menus as well as Kisa's bouquet brought a unique personal element to the elegant festivities. An event of true elegance!