Yvette and Daniel with Serendipity Photography
Yvette and Daniel were blessed with a beautiful Summer day for their wedding celebrations, the couple's relaxed and elegant style was highlighted perfectly in their unique selection of photographic locations. Serendipity Photography felt privilaged to capture each moment.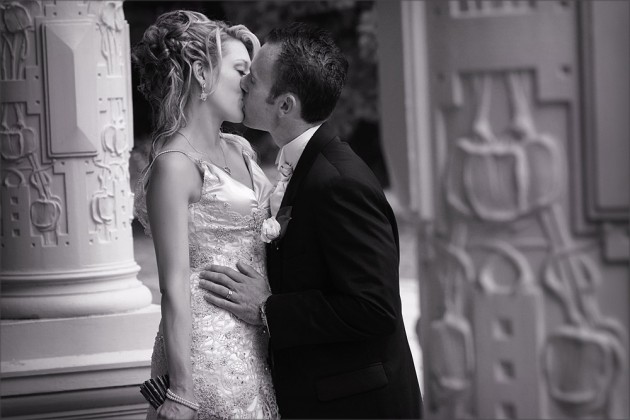 The couple held their ceremony at the historic St Michael's Uniting Church in Collins St. This beautiful heritage listed church in the heart of the city provided a breathtaking setting for the traditional ceremony. The classic architecture of the exterior beautifully complemented Yvette's elegant dress as the bridal party pulled up outside the church.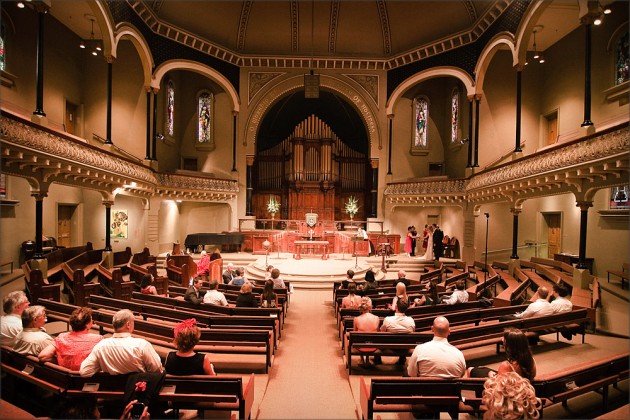 Inside, the grand and light filled space boasts a stunning suite of intricate details;  the magnificent display of stained glass windows cast soft natural light, setting off a rosy glow highlighting the bride and groom beautifully as they exchanged vows before their family and friends.
After the ceremony the newly weds explored a stunning selection of photographic locations including Billilla Mansion and North Road Pier.
The beautiful Art Deco styling and gorgeous surrounding gardens of Billilla Mansion provided an abundance of picturesque backdrops; from the cast iron gate, the romantic pathways to the lush foliage and grand trees, the gardens proved a truly romantic setting. Follow the link here for more beautiful wedding day photographs capturing the contemporary romance of Yvette and Daniel's special day.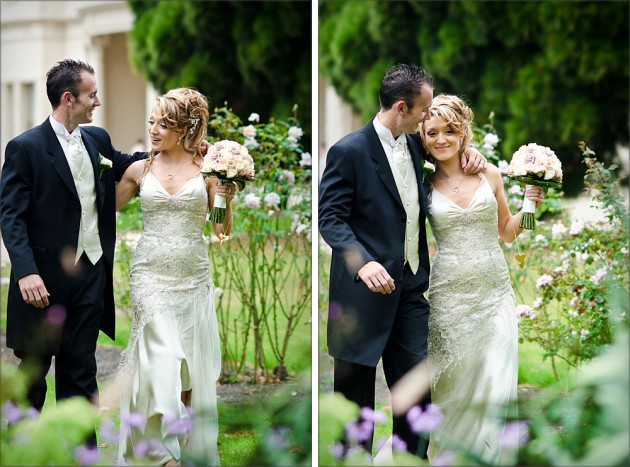 North Road Pier in Brighton has long been a popular destination for wedding day photography. Serendipity felt inspired capture romantic portraits of Yvette and Daniel against the swirling skyline. Breathtaking compositions of the couple were created by stunning panoramic views across the bay. The historic timber jetty subtly added touches of sleek modern steel, creating a harmonious blend of vintage style and contemporary lines.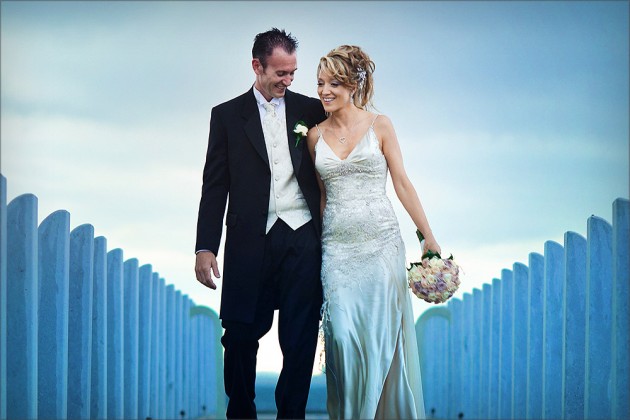 The pair also graced the lovely Elwood Beach, which provided stunning natural vistas, rustic fences and charming staircase, as well as the peaceful ambience of the waves as they broke gently on the shore. The soft light and subtle colour tones of Elwood Beach and pier made a romantic setting for beautiful wedding day photographs.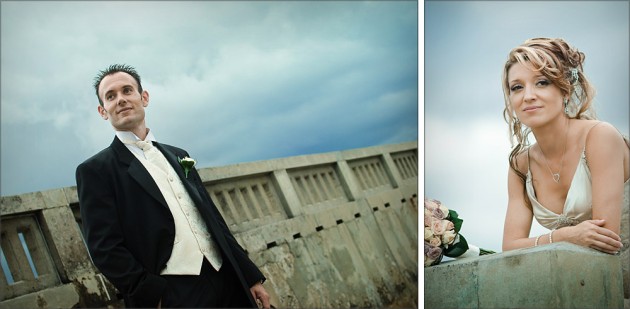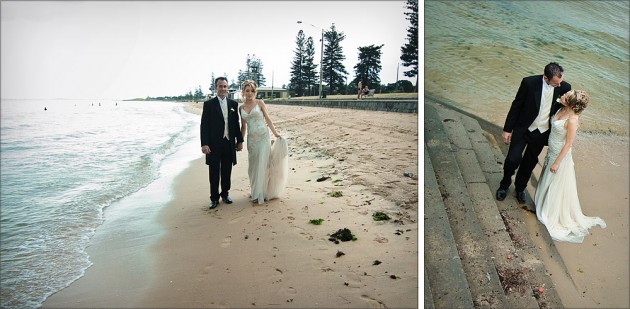 Celebrations continued with a sit down reception at Sails on the Bay in Elwood. This critically acclaimed restaurant combines breathtaking panoramic views of Port Philip Bay with exceptional dining experience. Set a only a metre from the waters edge, all that separated Yvette and Daniel's intimate festivities were the floor to ceiling walls of clear glass. The function room granted exquisite views over the bay as the sun set casting romantic atmospheric light. A memorable occasion for all!