Melbourne in Winter: Serendipity's Best Wedding Photography Locations.
At Serendipity Photography we are delighted to offer some helpful advice when it comes to winter weddings. There are a multitude of reasons to have your wedding day in winter. Sunsets, cosy fires and romantic candle-lit receptions are just a few. If you are planning your big day during a Melbourne winter, there are a few things you must remember. Serendipity Photography can shoot in all conditions, with a few quick-shooting techniques to keep you warm and dry and give you some stunning images to remember your wedding.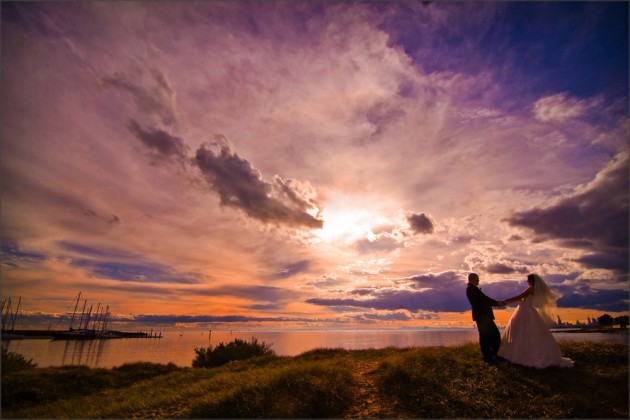 Bayside locations, like Kerford Road Pier, provide magical backdrops with minimal discomfort. Giving Serendipity the opportunity to capture images of the glorious winter sky and the spectacular sunset playing off the water below. You wont risk sandy feet, or a muddy dress at this location. Driving in and driving off the pier is quick and easy and as long as the rain holds off you will be left with some truly beautiful photographs. As the sun sets earlier during the cooler months it is far easier to get photographs of you with the glorious golden sky behind, and then off to the reception centre for a long and fun-filled evening with your closest friends and family.
If you are planning a winter wedding, try considering an earlier reception time, giving you and your guests a spectacular Melbourne sunset as the backdrop of your night. Inner bayside locations are perfect during the cooler months, offering breathtaking views of the changing light playing out across the water, while you warm and dry. For more tips on winter sunsets follow this link for information.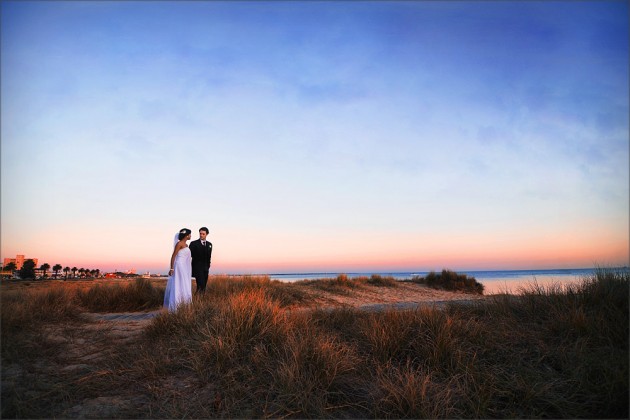 To optimise your day Serendipity has some wet weather tips to ensure your wedding day goes off without a hitch. If you're planning an outdoor ceremony it is important that you have some shelter on standby in case of rain. Marquees and rotundas and mansions are perfect for garden weddings and will keep you and your guests dry. Some excellent locations for garden photography in winter are Kamesburgh Gardens and Billilla Mansion, both with stunning English inspired landscaping and and period architecture. Melbourne has an abundance of gorgeous gardens with historic rotundas that provide shelter and a beautiful backdrop for your wedding photographs. It's really important to plan for all conditions, and if you would like some more ideas about wet weather options go to this link for more information.
Town Halls also offer some elegant and and glamorous settings as well as some shelter on a cold wet day. South Melbourne Town Hall, Fitzroy Town Hall and Melbourne Town Hall are some of Serendipity's favourite photography locations, offering a variety of different senses of scale. Standing in the intricate doorways of the Town Halls, the renaissance architecture provides the perfect frame for some picturesque photography. The front of the buildings shelter you and your wedding party whilst the photographer braves the elements to get you the most fantastic images possible, despite the wintery surrounds. The towering columns and arching doorways, characteristic of Town Halls around Melbourne, give Melbourne couples a classic elegance that is hard to beat.

If you're planning a winter wedding, location is one the biggest things to consider. On a cold wet day there is nothing better than a warm and cosy setting with a fire, candles, a comfortable atmosphere and rich food and wine. For more ideas about the perfect winter wedding locations, go to our winter weddings page.
Serendipity's top ten favourite CBD winter wedding locations:
1. GPO at the heart of Melbourne provides shelter from all elements, with its stunning columns, beautiful tiled walkways and gloriously high ceilings. The old General Post Office building is a great place for winter wedding photography, offering a stunning backdrop in a convenient  location.
2.Parliament House is a great location all year round. With its wide porches, stretching out across the front façade of this traditional Melbourne building, couples are sheltered in case of rain by the glamorous archways of Parliament House. The stunning clean mosaic tiled floors glimmer in wet weather, shining through in all conditions.
3. Old Treasury Building at the top end of Collins Street is perfect for a quick photo shoot, in poor weather conditions. Couples can drive right up to the Treasury steps and duck outside for some breathtaking snaps. The gorgeous renaissance doorways look spectacular in all lights, framing couples beautifully in photos.
4. Hotel Windsor is iconic for Melbourne wedding photography. The grandeur of this classic nineteenth century building is an ideal location for wedding photography and is home to the elegant Hotel Windsor reception rooms.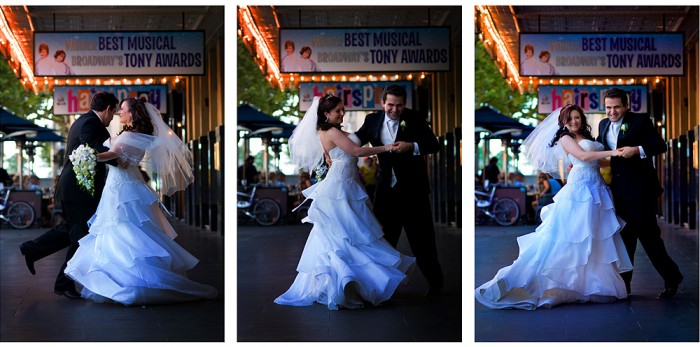 5. Collins Street is home to a number of fantastic locations of winter wedding photography. The Paris end of town offers glamourous elegance with an abundance of winter wedding locations from Scots Church to the Melbourne Town Hall and many more.
6. Theatres such as the Princess Theatre on Spring Street and the Regent Theatre on Collins Street provide interesting locations for wedding photography. With large sweeping verandahs and enigmatic architectural detailing, these theatres offer a backdrop for some diverse and unique photographs.
7. Block Arcade, one of Melbourne's most famous walkways, with its etched glass ceilings and intricate tiled floors, is a wedding photographer's dream. In any weather light floods in through the arcade's roof, making the interior glow even in the depths of winter.
8. Collins Place is a beautiful location for some contemporary style wedding photography. With its extraordinary high glass ceiling the space is incredibly open and light filled even on a dreary day. Warm and sheltered, you can even duck away for a hot drink at one of the cafes down stairs.
9. Crown Casino is one of Melbourne's most versatile wedding locations. Offering an array of contemporary venues, the casino is a luxurious setting for wedding day photography. From some locations within the casino complex you can gaze out across the city, catching glimpses of some of Melbourne's most breathtaking views.
10. Royal Arcade feels like you've stepped into the pages of a fairytale storybook. The warm colours and checkered tiles give this arcade a cosy and romantic atmosphere even on a cold winter day.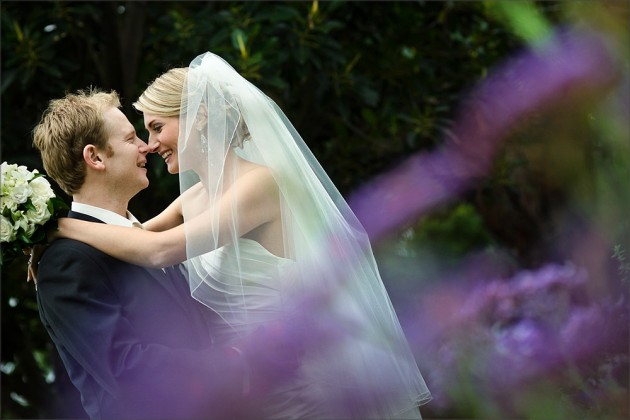 Serendipity's top ten favourite inner Melbourne winter wedding locations:
1. Kerford Road Pier offers spectacular views across the bay, perfect for photographs of early winter sunsets. In a very convenient location, you can easily drive right up to the pier and don't need to worry about getting wet!
2. The Docklands provide an array of versatile locations all year round. During the colder months you can look out over the water, while enjoying the luxurious warm atmosphere of the Docklands many reception and photo venues.
3. St Kilda Town Hall is a grand old building, offering ample shelter during winter. The façade of the St Kilda Town Hall is the perfect backdrop for photographs with a majestic atmosphere.
4. Billilla Mansion in Brighton is one of Melbourne's most glamourous examples of classic Victorian architecture.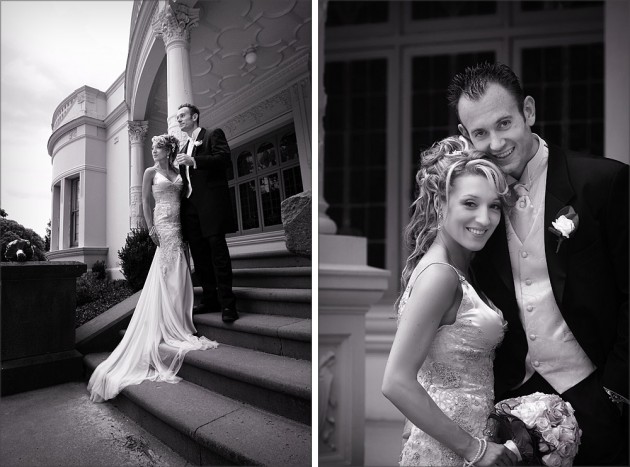 The gorgeous front steps are sheltered by a spectacular veranda, supported by beautiful columns with intricate detailing. Period roses cover the veranda's ceiling, adding to the romantic atmosphere of the mansion.
5. Kamesburgh Gardens offer couples stunning winter locations for some great wedding photography. If the weather is right you can wander through the lush gardens, and in case of rain, the Kamesburgh mansion provides ample shelter. With its elegant façade and spectacular interior, the mansion creates the perfect backdrop for classic photographs to help you remember your big day.
6. Fitzroy Town Hall is iconic for Melbourne wedding photography. The towering columns are reminiscent of the Roman era, creating striking architectural angles to frame personal moments. The arching doorways add a fantastic sense of scale to photographs, at the same time providing shelter on a brisk winter day.
7. Carlton Gardens and the Royal Exhibition Building are just a stones throw away from the heart of Melbourne. This location is one of the most beautiful and decorative in the area, with lush garden beds, lovely water features and ample shelter on a dreary day.
8. National Gallery of Victoria in Melbourne's Arts Precinct is one of the most unique architectural creations in the area. With its sweeping moat, fountains and the iconic water wall, the NGV is one of Melbourne's favourite locations. On a wet day the building shimmers and shines, at the same time as providing a beautiful open entrance to shelter under.
9. Kings Arcade in Armadale is a charming old turn-of-the-century building, just a short walk from an abundance of reception centres. The long corridor of the arcade frames photographs beautifully, with light flooding in through the glass ceiling, even on a grey and miserable day.
10. Malvern Town Hall or the historic Stonnington City Centre, has an impressive, grand façade built of white stone. The picturesque Victorian era building is perfect for winter weddings, with its fantastic old front steps and arching doorways.