Boys Toys — Stylish Transport Ideas


Sleek Accessories — Wedding Day Transport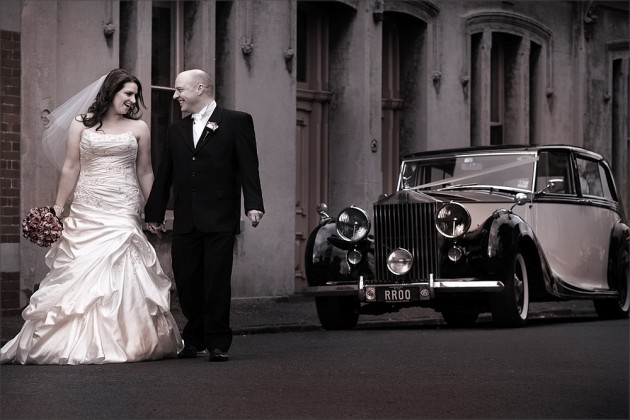 Cars can provide a stunning accessory both as a backdrop and as a striking contrast against the flowing lines of the bride's gown and groom's sharp suit. Perhaps you have a unique idea in mind for your wedding day transport; such as a beautifully restored model that has been in your family for generations, a striking contemporary model, or a classic limousine. At Serendipity Wedding Photography we appreciate that automobiles can have sentimental value as well as aesthetic charm, so we are more than happy to accommodate your transport desires.
Bold and Beautiful
The car you choose for your wedding day makes a definitive statement about your style as a couple and is a fabulous way to complement the theme of your big day. Think of your choice of car as having a similar importance to the groom's suit for the big day. The perfect car (just like the perfect suit) needs to be handled with skill and style, thus your chauffeur also plays a key part in the proceedings as they are responsible for ensuring your ride is smooth and enjoyable and most crucially; getting you to the church on time! Invest some time in researching a variety of transport options, there are a selection of great vintage and luxury car hire locations around Melbourne, it's just a matter of finding the perfect style for you and your bride. Perhaps you've been inspired by the fleet of cars at a friend's wedding, or have your heart set on a stretch hummer! Current trends can be a great source of inspiration, but remember this is your day; keep an open mind, be confident in your style and you might find your perfect car stands out from the pack.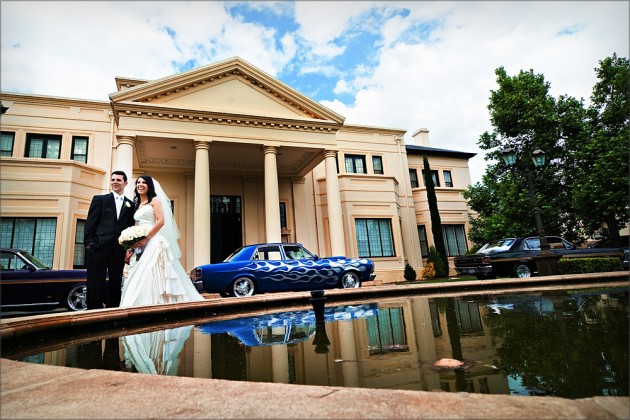 When your picture your wedding day, what type of car do you imagine? Is it a luxurious stretch limousine which delivers you smoothly to the church door, a demure, classical wedding with elegant cars from yesteryear, of an eye catching urban masterpiece such as a shiny European model or a hummer (if you want to indulge in a little show-offery!)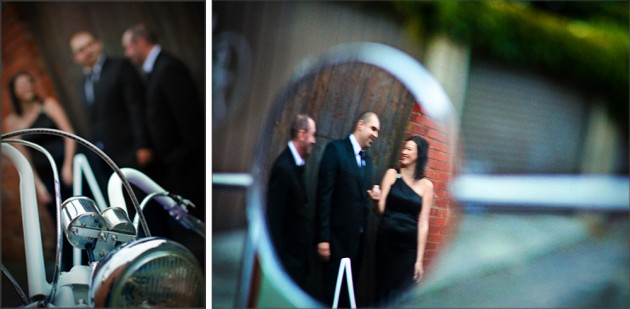 Classic Style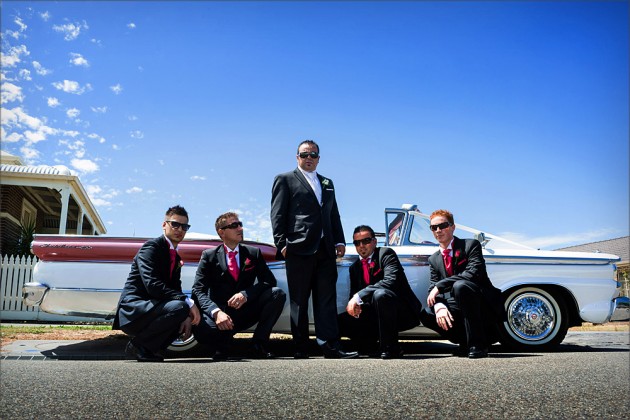 From a photographers point of view, the best cars were made between 30s and 50s, with flowing lines which were born from a designers pencil, rather than a utilitarian mass produced approach. Cars were made to be aesthetically pleasing to enhance the buyers prestige and comfort. Older cars were made as a prestige item containing interesting surfaces and textures with romantic lines and curves that appeal at a distance. Detail and textures that appeal when closer.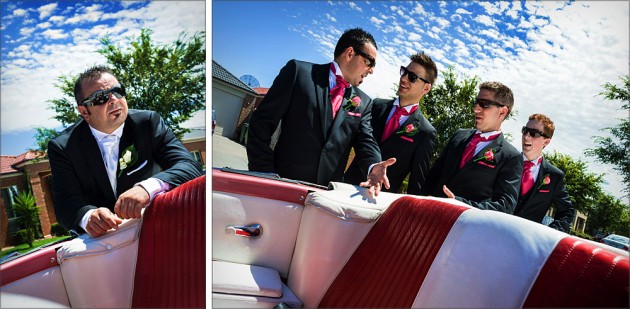 They were designed to be a beautiful moving sculpture that was born out love for beautiful objects, not wind-tunnel testing. A classic car can add glamour and romantic mystique, which will delight your guests and your photographer with the ease at which he can work with the grace and elegance of the cars lines. At Serendipity we are particularly attached to the iconic Chevrolet.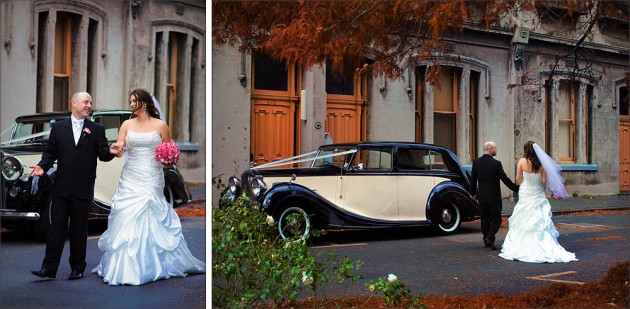 Urban Sophistication
A wedding preshoot can be a great way to capture details and locations that might be more difficult on the actual wedding day. Recently Serendipity ran a preshoot with couple who included unique details such as the groom's prized motorbike and their beloved pet dog! There is much opportunity to plan creatively for your wedding day — the event can feel so much more special with personal touches that express who you are as a couple. Follow the link here to Serendipity's main page on Wedding Day Transport for further inspiration.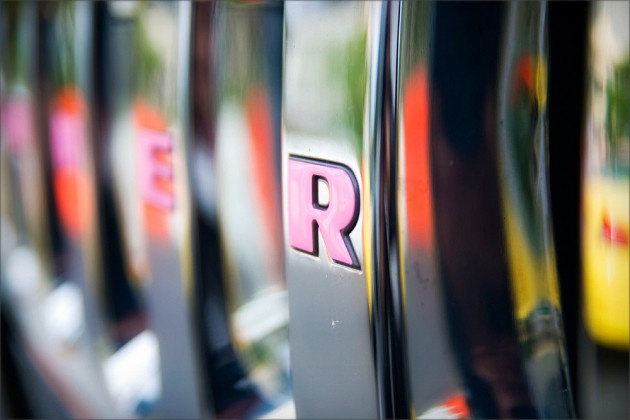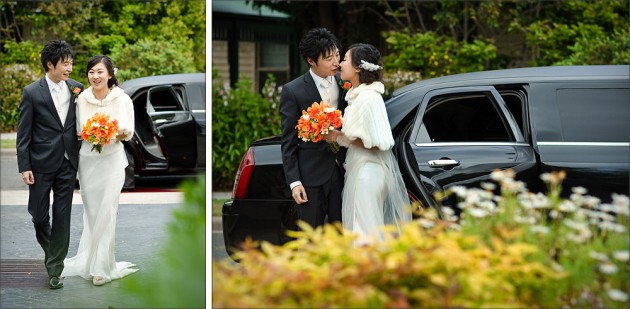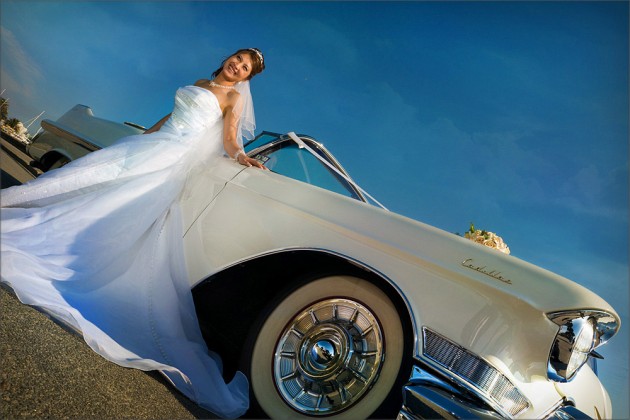 Your Serendipity photographer will often travel in the car with you, which allows for some great photo opportunities; ranging from relaxed portraits of the bride, to whimsical views out of the rear window. As the car pulls up outside the ceremony venue it creates a sophisticated and striking composition, perfect for interesting wedding day photography. Bride and groom traditionally arrive at the ceremony separately,  so it is important to consider the logistics of wedding day transport– including car hire, number of passengers and scheduling.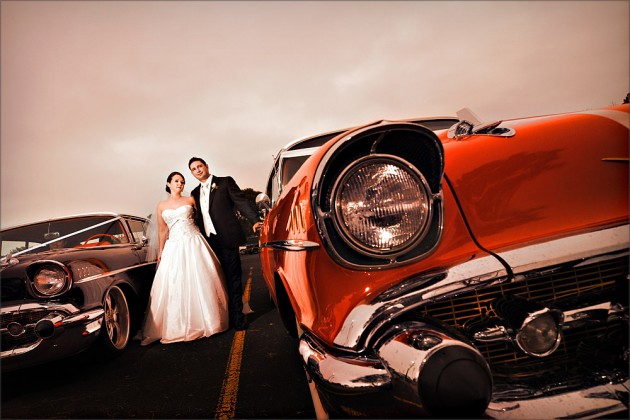 After the ceremony there is not always the need to have multiple cars — as the newly weds will travel together, complete with a 'just married' sign trailing behind them! If you're planning to travel to alternate photographic locations between the ceremony and reception, depending on the number of accompanying guests, it can be simpler to travel with just one car.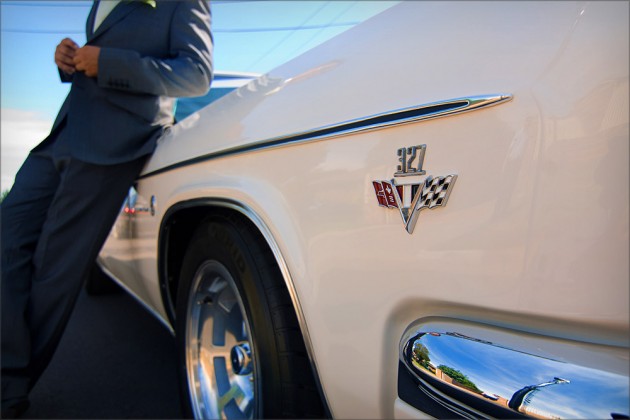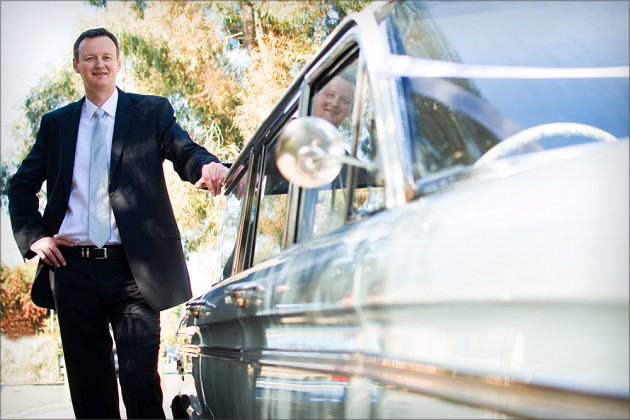 We at Serendipity always like to stay up to date with the useful information found on the web, here are a few of our favourite links for wedding day transport around Victoria: Easy Weddings car guide, Prestige Wedding Cars, Wedding Car Association