Choosing the Perfect Suit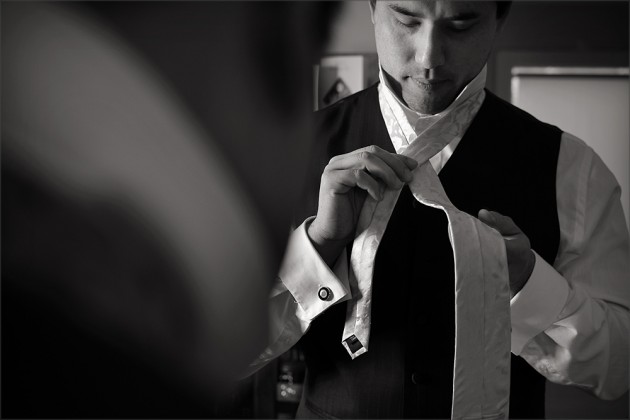 The Suit
The current trend in men's suits is for tight fitting, close cropped jackets — a style that looks striking on slim proportioned figures. However if you're a broad shouldered fellow, this style can be less than ideal, as you're in danger of having a double shoulder line. A good suit should fit snugly but not tightly, hang freely and have a sense of ease around the shoulders — after all you'll be spending all day in it! Comfort and practicality are very important attributes, if you feel at ease in your suit, your posture will be better, as a result — wedding day photography will be an enjoyable rather than a uncomfortable experience.

It is worth finding an experienced salesman who will provide advice to achieve a smooth comfortable fit for your suit. Although height, size and personal style varies according to the groom in question, there are some golden rules for suit fitting which can guarantee an excellent fit. Upmarket stores like David Jones are an excellent option for wedding day attire. As well as having a great range of classic and contemporary style suits (at a wide price range) they offer a professional alteration service and impeccable advice of style and fit.

Another option is bespoke tailoring (made to order), this allows you as the client significant input into the material, cut, style and colour of your custom made suit. This method is preferred by some of the best respected (and dressed) politicians, who gravitate towards the sophistication of fine tailoring. Many grooms consider it very worthwhile to invest a little extra in bespoke tailoring. The benefits are great, as a tailor made suit ensures a perfect, comfortable fit with a cut that is ideal for your stature. At Serendipity we recommend bespoke suits for grooms who have strong builds from a demanding physical job or gym activity. Alternatively if you are slim and trim or very tall or short, it's worth considering the virtues of a custom made or custom altered suit. Serendipity have found some useful websites dedicated to bespoke tailoring, suit alterations and wedding suit hire, simply follow the links below: Australia's Number One Tailor, Wedding Suit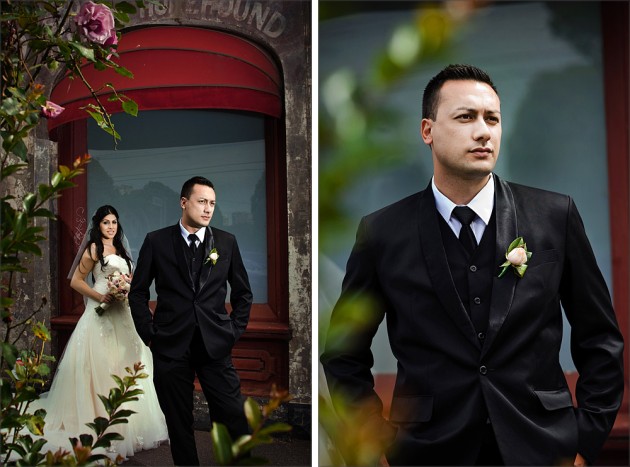 Don't forget to to dress for the weather. Warm fabrics like a thick wool blend with a silk lining are perfect for winter, whereas a lighter wool, linen, or cotton blend better suits summer. Accessories like hats and waistcoats are also at your disposal to keep you in perfect comfort over the day!