Bridal Fashion
"Fashion is not something that exists in dresses only. Fashion is in the sky, in the street, fashion has to do with ideas, the way we live, what is happening." Coco Chanel

As the wedding day approaches, and the planning period intensifies, many brides draw inspiration from the world of fashion. One of the big decisions is choosing your wedding dress, which is often the detail upon which the rest of the wedding theme revolves! You need only open any of the top bridal magazines to see just how much variety and distinct styles are on offer.

Planning your wedding can be an enjoyable and very creative process. The opportunity for fashion doesn't stop at the dress, for every component of your day — from the bridesmaids dresses, the bouquet, the colour of the grooms tie, to the table decorations — can be coördinated to create a harmonious and unique ensemble.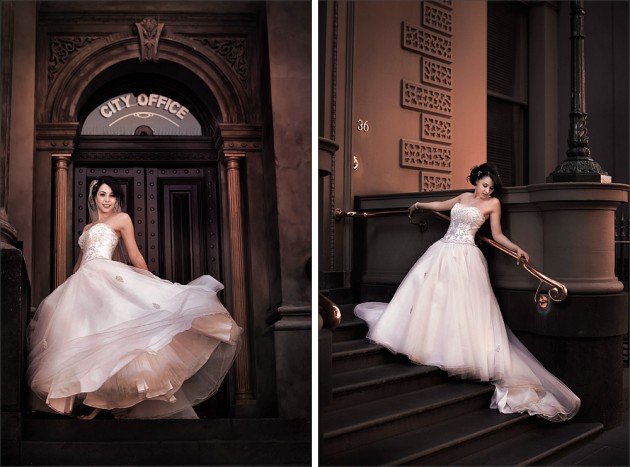 Many designers and couture dress makers have dedicated entire collections to the wedding gown, whilst the classic white wedding dress remains an icon, the last few decades have seen many developments and shifts in style. Whilst most wedding gowns today still remain traditionally white, the variety within this; ivory, cream, old lace and eggshell (just to name a few!) are endless. It's even becoming more common for contemporary brides to choose a wedding dress of an alternate colour, such as olive green or even red.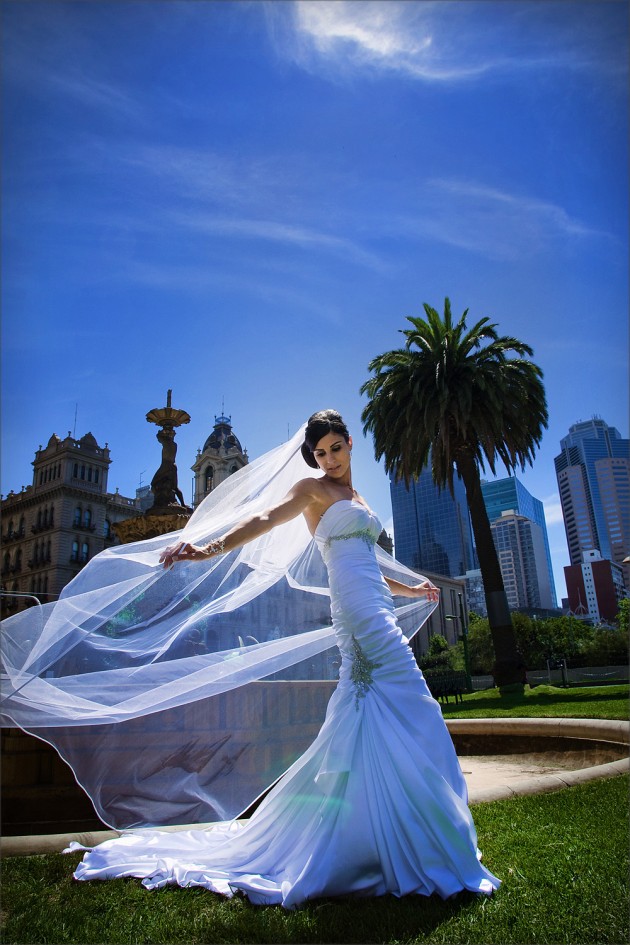 The dramatic effect provided by a floor length gown and train is has long been a favourite amongst brides. Popular styles today range from voluptuous layered tulle numbers — full bodied skirts promote a distinctly ball-gown or even 1950's feel — or perhaps the elegant silhouette of a slim fitting silk dress is more your style. Another option is a cocktail length or above the knee gown, which have become increasingly sought after styles. More and more brides are turning to shorter cropped dresses which look fantastic on many different body types, are cool and comfortable during the warmer months, and can be a great opportunity to show off your wedding shoes!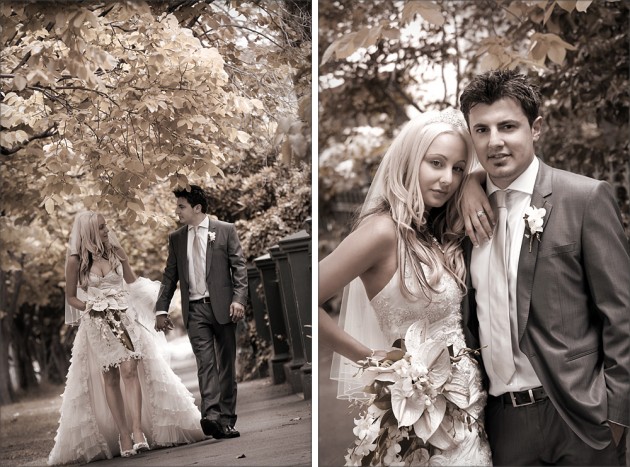 You may prefer an elegantly simple style of dress, which can be heightened with some contrasting accessories. An unusual back detail can add a striking element to the gown, whether this is in the form of ruffles, or a bow or an unusual embroidered design. If the strength of your dress is in its understated simplicity, another option is to feature decorative details such as crystal or pearl embellishments on a delicate cardigan, a well chosen pair of shoes or a subtle headpiece can be a stunning accompaniment to your statement dress. At Serendipity, we thoroughly support the effort that brides bring to their look — the careful pairing of fabric and accessories, of veil and dress, all pulled together to create that sensational statement — behold the bride!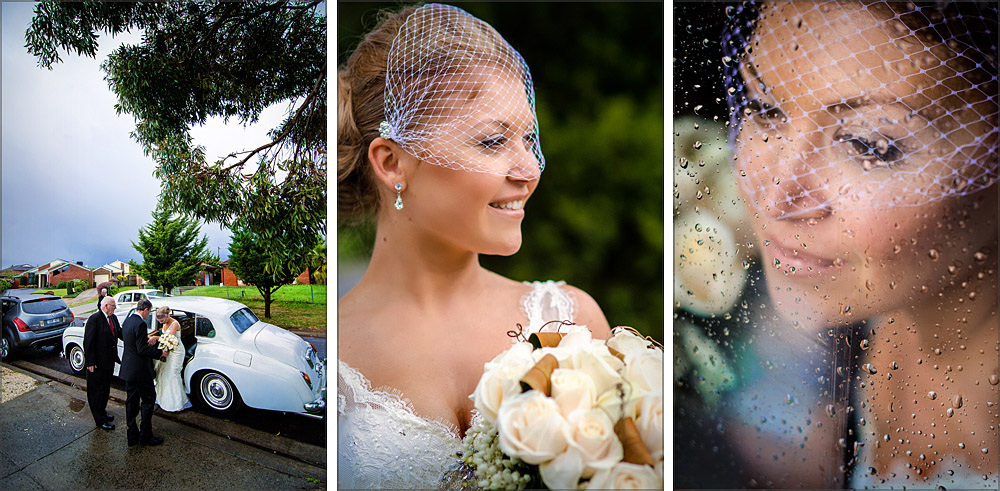 Have a look at our recent page on Bridal Accessories for more inspiration.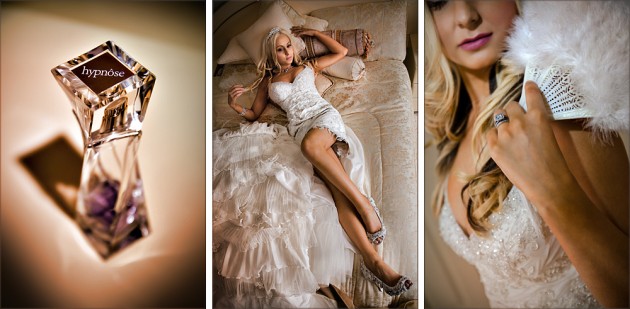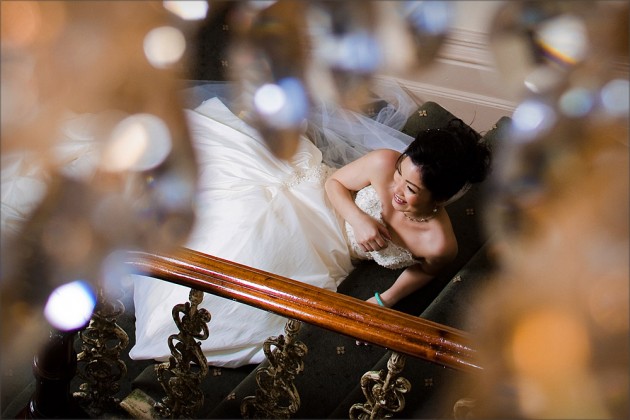 Whatever the trend, the most important thing for a bride to remember is that it is your day: the choice of what you're wearing is up to you. Fashion provides an exciting world of inspiration, glamour and high quality, but do not feel you have to stick to one look or cut just because it is the current trend. As the renowned designer Yves Saint Laurent once said "Fashion fades, style is eternal." Your wedding theme should reflect the taste and personality of you and your groom, it's a chance to really have some fun and show off your unique style be it classic, romantic, or contemporary chic. Being happy and comfortable in your gown will go a long way towards ensuring that her wedding day is one you will remember and treasure forever.
Have a look at Serendipity's main page offering detailed information and planning tips here: Bridal Dress Advice, Bridal Style — Choosing your Dress, Bridal Portrait Advice and Beautiful Bridal Hair.