The Advantages of Couture
Melbourne is one of the fashion capitals of the world, as such we are fortunate enough to be surrounded by a selection of dress designers, couture specialists. The major attraction of a couture gown is the opportunity for you as a bride to have significant input into the design and style of your dress — think of the designer as a possessing the tools to turn your dreams into a wearable reality! Couture, which comes from the French; Haute Couture, means made to order, designed specifically for the wearer's measurements and body stance. Couture wedding dresses are usually made from high-quality fabric and sewn with the upmost attention to detail, finished by the most experienced seamstress. If you have a unique vision for your wedding dress, a couture design is a perfect option, as you can be sure your custom made design will be truly one of a kind.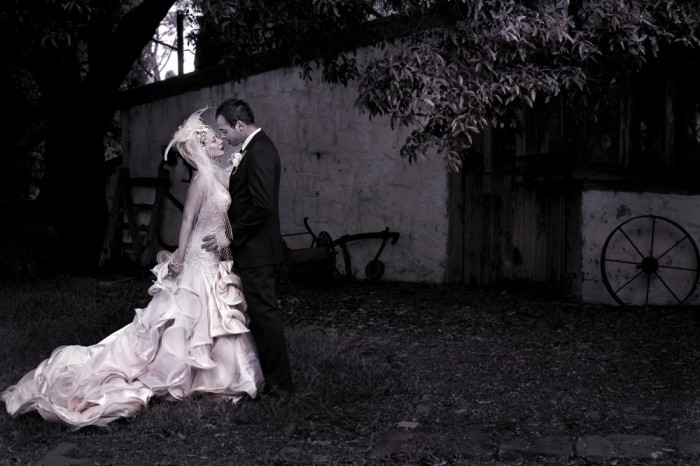 Many designers and couture dress makers have dedicated entire collections to the wedding gown, whilst the classic white wedding dress remains an icon, the last few decades have seen many developments and shifts in style. Whilst most wedding gowns today still remain traditionally white, the variety within this; ivory, cream, old lace and eggshell (just to name a few!) are endless. It's even becoming more common for contemporary brides to choose a wedding dress featuring touches of an alternate colour, such as olive green or even red!
Ania G Couture
Serendipity Photography know that one of the most important parts of any brides wedding day is her dress! Finding the perfect gown can take a lot of searching, but the investment is always worth it when you have a dress that makes you look and feel beautiful. One designer who has caught our attention recently is the inspiring couture collections of Ania G. With a showroom in Malvern, iconic Melbourne designer Ania G is fast becoming a sought after destination for brides who have their heart set on a beautiful, one of a kind gown.
Ania's innovative designs have appeared on catwalks nationally, repeatedly being awarded the Australian Gown of the year! The transition from the runway to the bridal aisle is seamless, the focus and professional level of service offered to brides is outstanding, as a bride you are truly at the centre of each of Ania's creations!
Blessed with years of experience, incredible attention to detail and a uniquely creative eye, Ania has all the right tools to make each bride's dream creation come to life. Her designs utilise the best quality fabrics, resulting in gowns that flow and hug the body in just the right places. Her intricate skills in dyeing, painting, beading and embroidery ensure that each gown is as unique as the bride who wears it.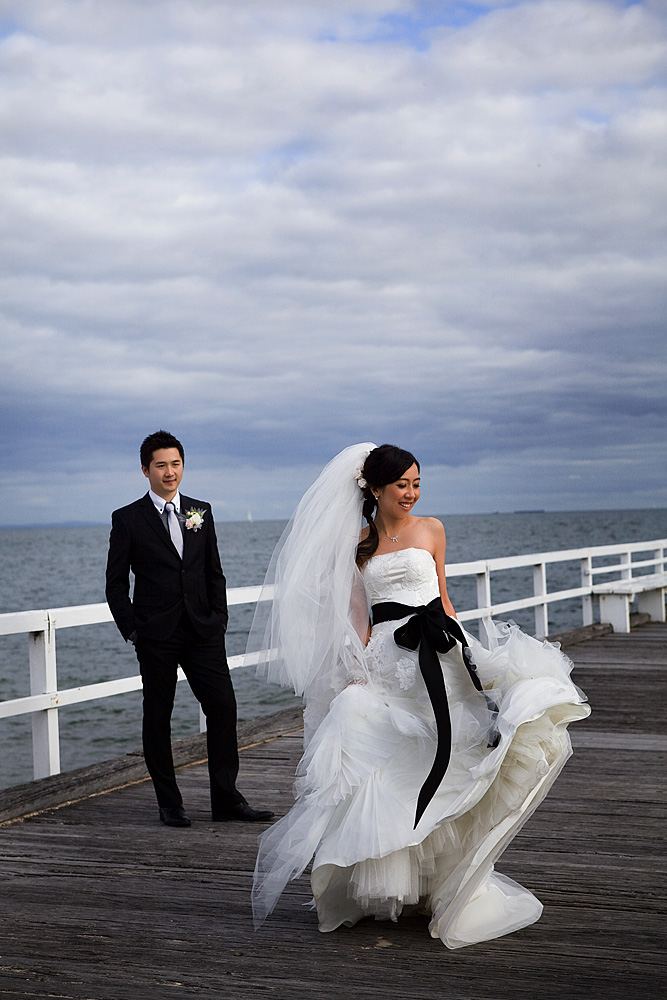 Follow the link here to Ania G's main website for more breathtaking inspiration!
One of the many advantages of couture is that it gives brides the option of working directly and personally with their designer. It gives more control over material type, cut and colour of the dress. With so many ways of presenting veils alone, working with an expert can make the process less daunting! This process is becoming increasingly popular amongst Melbourne brides, and whilst it can be a little more expensive than off the rack numbers, the unique and perfectly fitting results are well worth it!  The relationship between you and your dress is best when there is harmony; between bride and gown, between aesthetics and comfort, and between reality and fantasy! Your wedding day is about you and your groom, you deserve to look and feel your very best.