The Perfect Fit
Finding the perfect fit: Serendipity Photography on the value of a beautifully fitting wedding dress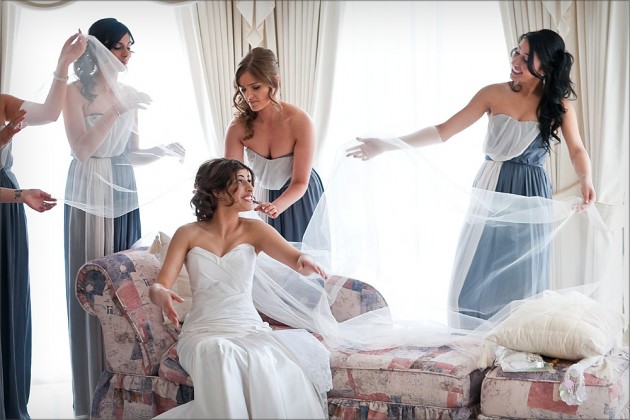 Melbourne is home to a breathtaking selection of dress makers and specialty boutiques, providing you the bride with a wonderful range of options. Whether you choose a couture gown or an off-the-rack design, with dedication and good research you can have a dress that looks amazing and fits perfectly. Just as every wedding day is a distinct and highly personal event, the unique qualities of each bride is something that should be celebrated.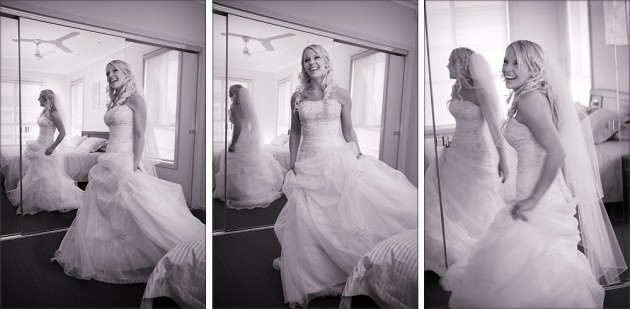 Finding Your Dream Gown
It's so important to have a wedding dress that is well designed, as you'll feel confident and relaxed in a dress that is comfortable as well as beautiful. The perfect wedding dress is the wedding dress that is perfect for you, one that is designed to flatter and highlight your best features. Vertical lines and panels often have a strong visually slimming effect, unlike horizontal or diagonal rows. For those of us who are not size six, or work out twice a day, a dress fitted around your waist will be most flattering. Generally a longer skirt will provide more pleasing proportions to the shorter woman; an empire waistline may give your legs the illusion of greater length and a dropped waistline will elongate your body. If you have a larger bust, a v-neck can be flattering. Adding details such as lace, embroidery or gathered material will add an eye-catching yet subtle quality to dresses.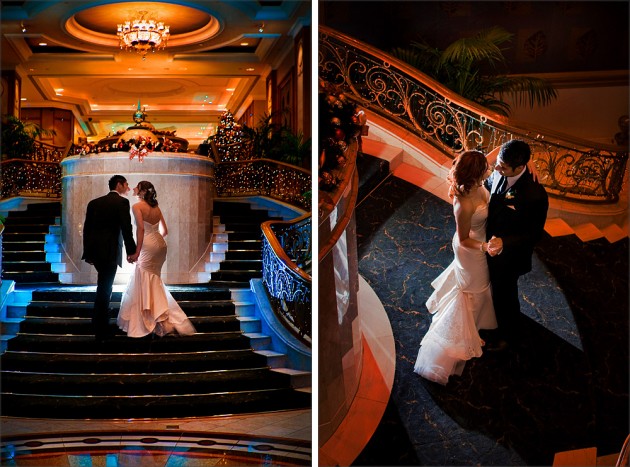 There is plenty of opportunity for creative input — regardless of whether you opt for a couture or pre designed dress. Couture gives brides the option of working directly and personally with the designer to make decisions about material type, cut and colour of the dress. This process is becoming increasingly popular amongst Melbourne brides, however it is a little more expensive. Off the rack numbers will often respond well to personal touches, provided you are willing to go a little further to be creative and add your own personal touches. You might even want to have more than one dress on the day, something elegant and opulent for the wedding, and then something more fun and funky for the reception.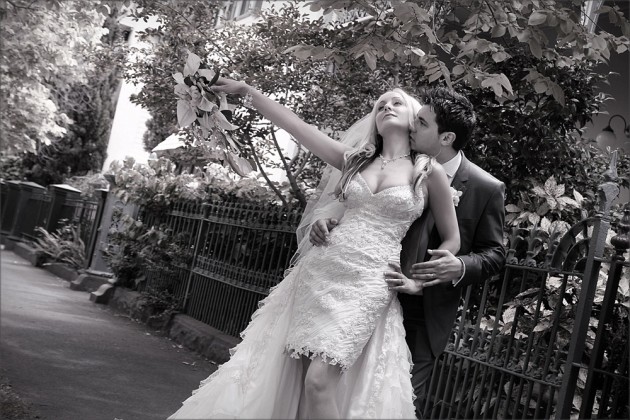 Fitting with your themes!
The 'perfect fit' isn't all about tailoring. When you're planning your big day you're sure to pick out some themes that reflect you and your partner's wishes for your wedding. Whether they be contemporary elegance, or traditional classicism, these themes will carry across your day, creating a flowing and smooth atmosphere. The photographs below are great examples of how you can chose a dress to perfectly fit your themes. This dress is inspired by the Russian Baroque, a theme that carried through from the church, to the locations, to the fashion and everything in between!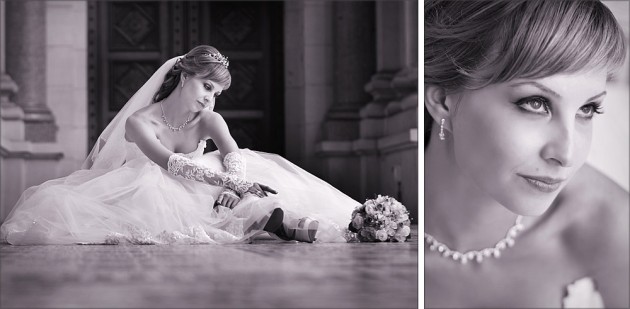 From Beautiful to Breathtaking
Once you've found the right style for you, you should have several fittings up to the big day to make sure the dress will fit you well and you'll most likely need to make some adjustments. There is no substitute for a properly fitting dress! Make sure your wedding dress can be adjusted to accommodate for potential changes to your body shape and size.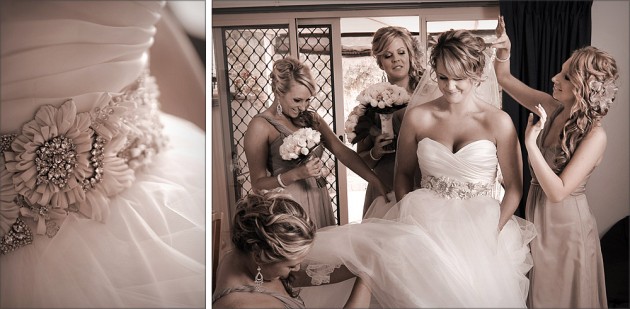 You will need an experienced dress-maker who can make adjustments and show you how to take care of the dress. To ensure that every dimension of the dress is perfectly suited to your frame, a professional fitting is highly recommended. Pre-wedding fittings are a good time to get acquainted with your wedding dress. Move around while you're being fitted to make sure the gown moves comfortably with you. Don't forget to keep track of any adjustments that need to be made.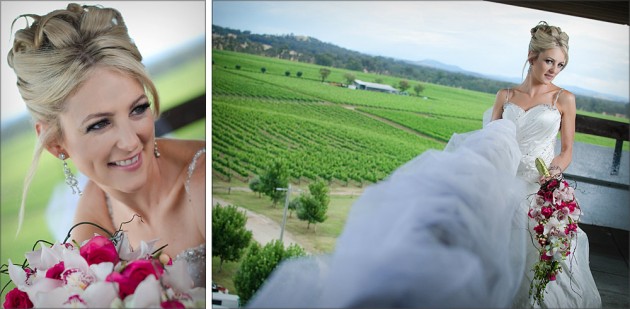 At your final fitting it's important to make sure everything fits well and is comfortable. By now you should be looking and feeling great, all the effort you put into your dress will be worth it when you can be sure that you won't have to worry about it on the day. Every bride should enjoy have that wonderful feeling of confidence knowing that you have chosen a style that is optimal. A gown that makes them feel their best, as well as one that feels comfortable and fits well, with that extra something that comes from the right accessories that completes the idea and vision of the beautiful bride.