Beautiful Bridal Portraits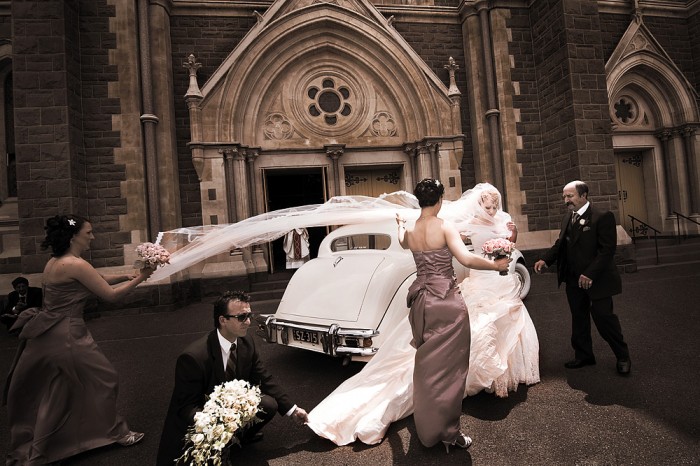 Serendipity: Bridal Portraiture and Photography
Sally Newell of Serendipity Photography gives advice about looking great in your wedding photos.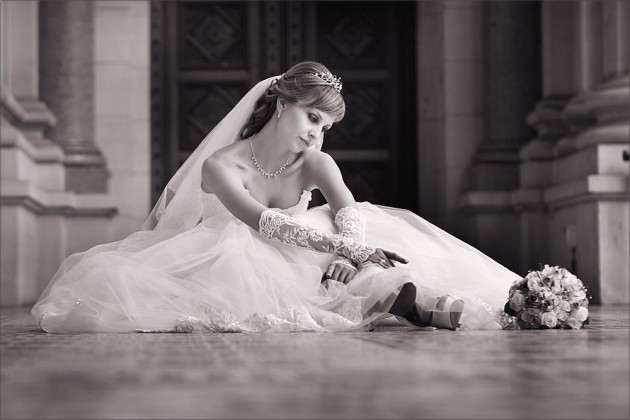 Bridal Portraiture could be said to be the most important part of wedding photography! It is the moment where the photographer and the bride work together with the colours, lights and tones of the venue and environment to create and intimate and lasting mementos of the happiest day of your life. At Serendipity we are excited about creating magic; wonderful and beautiful photographs of you as the bride, relaxed but aware, interested, desirable, graceful and gorgeous, in many modes and moods, a whole collection of yourself. Exceptional bridal photography is about that mood, the feelings of verve and vim that will evoke that sensation of the real you, the wonderful you, the joyous exhilarating radiance of you, the whole of you, inside and out.

Some brides feel on the day that they should be natural and spontaneous and that weddings should be easy; but wouldn't it be good to stand out and look very extra special? Why is it that some people seem to have that wow star quality? Is it innate or is it something that we can learn?
I remember walking in to a room and seeing Susan Renouf just standing there in the crowd — she shone out like a beacon — not just the blonde hair, but a powerful sense of presence. When flipping through a friend's wedding album, you may be surprised by the seemingly magical glow of radiant serenity that the bride embodies.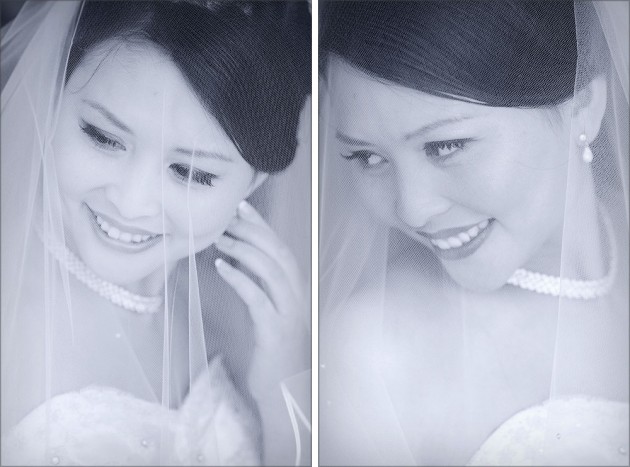 A beautiful bridal portrait is, of course, not magic, but a careful collaboration between a photographer and the bride, understanding the styles and senses of self that become a palette to work with in making series of images of you.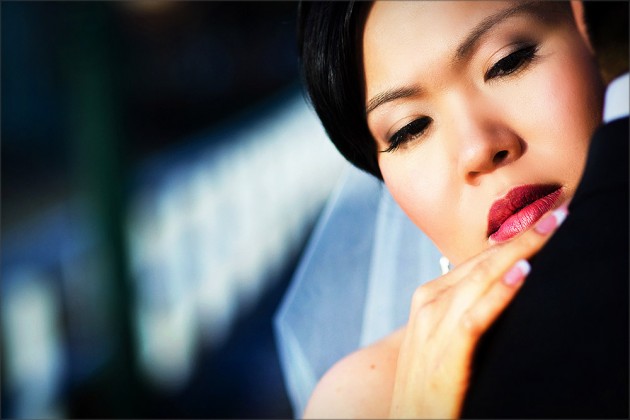 If you have six months to prepare, regardless of how much time you have each day there are things you can do to bring you that extra sense of confidence, and help you look wonderful.

Try dance and gym classes to loosen up your body and add a bit of extra energy. If you have more time maybe even sign up for a model preparation course with a good agency for a bit of professional polish. Something really easy is to observe yourself and change the way you stand or move and see what looks great.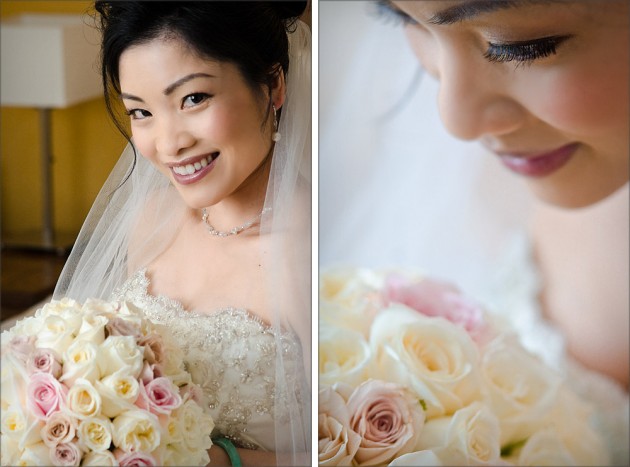 At Serendipity Photography, we spend time with you at your pre wedding meeting, where we discuss you preferred photography styles, direction and the type of colours that appeal to you the most. As part of this meeting, we often go over directing with simple advice for the very best look and poise, explaining a few easy modelling tips that can help to give that extra bit of shape and polish on the day. One example is tipping your pelvis and hips back, thus thinning the look of the waist area, by raising the front foot so that when you weight is on the back foot, your bottom will naturally tuck in and your posture at the most flattering angle for the best look and feel in full length bridal portraiture.
Throwing the veil is also a fantastic way to bring out the very best in your gown and enjoy the glorious shapes created as the veil falls. At Serendipity photography we recommend buying very light veils with no heavy edging for the best sense of lift!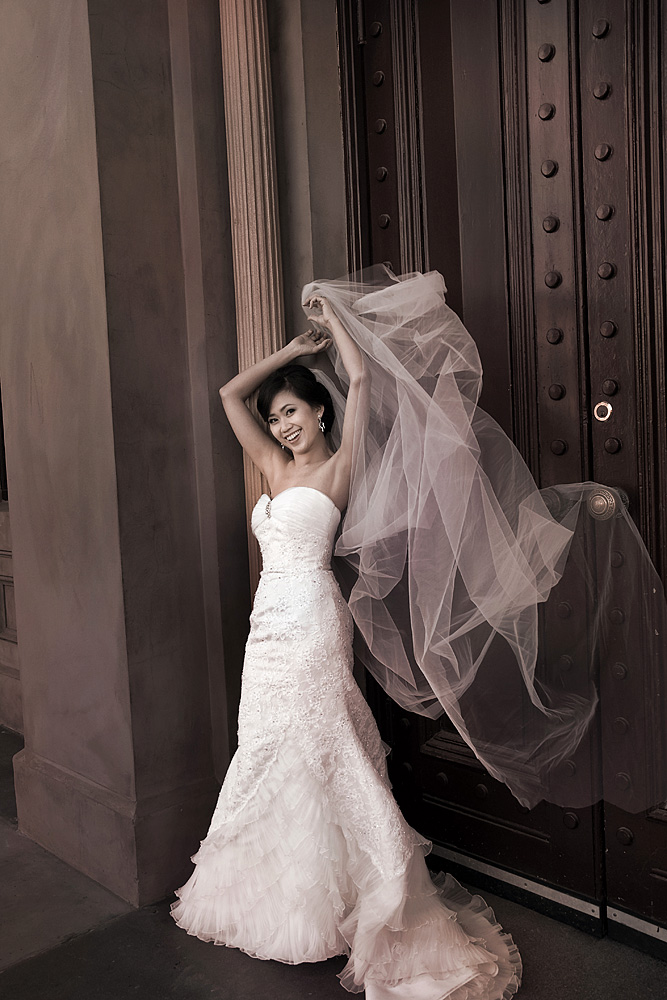 Another one of Serendipity's best tips is to lean round behind and pick up the skirt just below knee level almost at the back seam and throw it forward, this is the best pickup point for creating that animation and sense of air in your dress. At Serendipity we believe that bridal dresses are meant to move, to sway and create drama through shape and sequence, not just be placed in some static sculpture of very traditional wedding photography!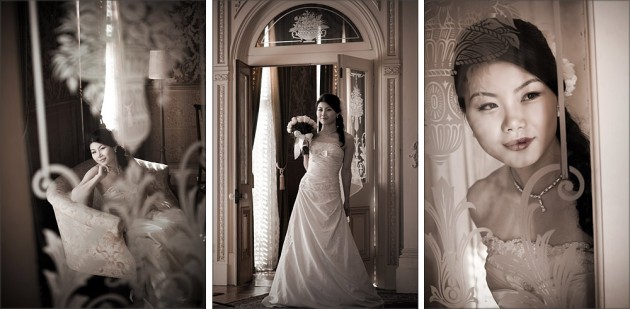 You should like the makeup you see in the mirror. The old style of heavy stage makeup allowed photographers to use especially soft film and still emphasize the features without much skin detail. Now, skilled photoshop usage allows softer yet still natural skin, while the features become more expressive or glamourous. Therefore bridal makeup is now more often like slightly defined day make with more coverage. Even with more personalized, natural or expressive or glamour makeup looks, what holds is what you see is what you get, if you like it in the mirror you will like in your wedding photography. Given that however, many photographers can change tone, contrast and coloration for more flattering or directional photographic looks within your wedding album post production.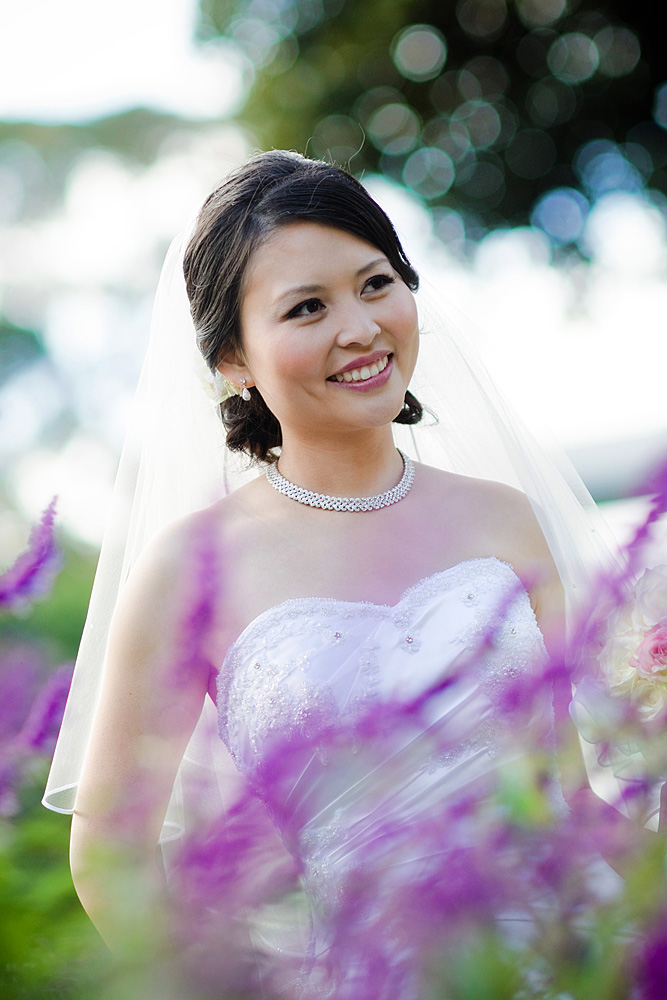 One of the hidden features of makeup is contouring or face shaping, which emphasizes your best features, and allows your personality and natural beauty to be projected rather than a merely painted on the face. Slight shading under the tip of the nose nose reduces its length, similarly a little shading on the sides of the nose reduces its width, helpful for those of us who are worried about a wider nose. The same applies to your chin or forehead. The smile is the most important part of a portrait, not, no just that, also a happy glow. Preparation, preparation, preparation:  plan ahead to allow time to live your day expressively and with love, let the others who care for you tend to the little annoyances and smooth your way. Radiance and presence are natural consequences of being the focus of your friends and family, not stressing excessively about your timetable, but let your day carry you so that you can say all the special things you want to say and really be the special person you are.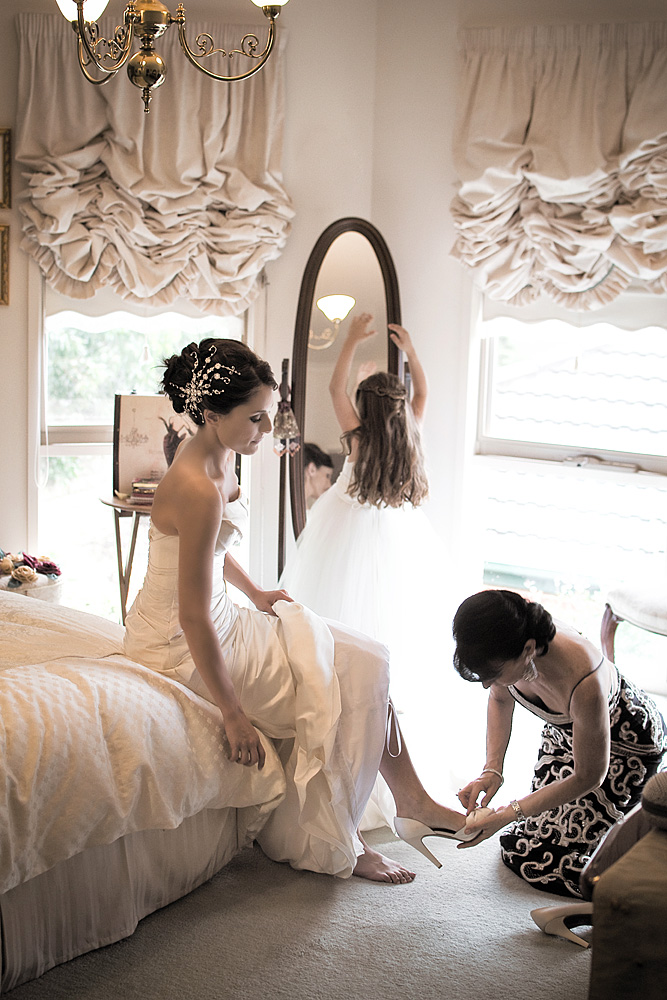 Dress and accessories are but a frame — beautiful, extravagant, floaty, sharp, just your style. Knowing that you have chosen the right dress, that it is well made and comfortable, and that you have just the right accessories to enhance theme of your day, accessories to twirl and glide, to flirt and soar; knowing all this and feeling all this, then you will have the confidence and power to shine and light up the memories of your guests and your groom with your presence and beauty. This is the first stage, now comes the time for learning about working with your photographer.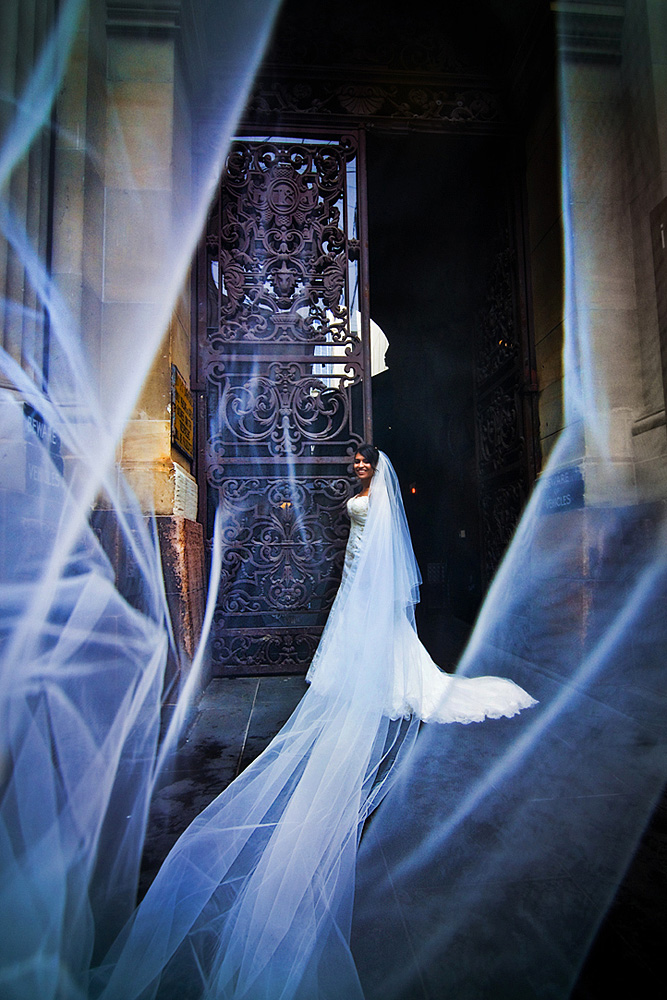 How do models look good in front of a camera? They practise. Learn to feel comfortable, be aware of the best tilt for your head, and of poses to suit a range of moods. Twine your fingers in your hair in front of the mirror see how it looks, or use a fan or your veil; partially cover your face and move it slowly and gracefully away. Consider what do you do with your hands — as hands hanging down limply are not the thing. Look through magazines and photographs of people you admire for inspiration. Practise, emulate, or hold onto that bouquet! At Serendipity we love veils, the power of extension, of suggestion of creating your own emphasis and outline. Lean on our heritage of art, all 2500 years of celestial drapery and the subsequent echoes through to the Renaissance and onwards, and create your own style, knowing that your veil lends you authority, drama, lightness and, of course, makes it so easy for us at Serendipity to catch unforgettable bridal moments!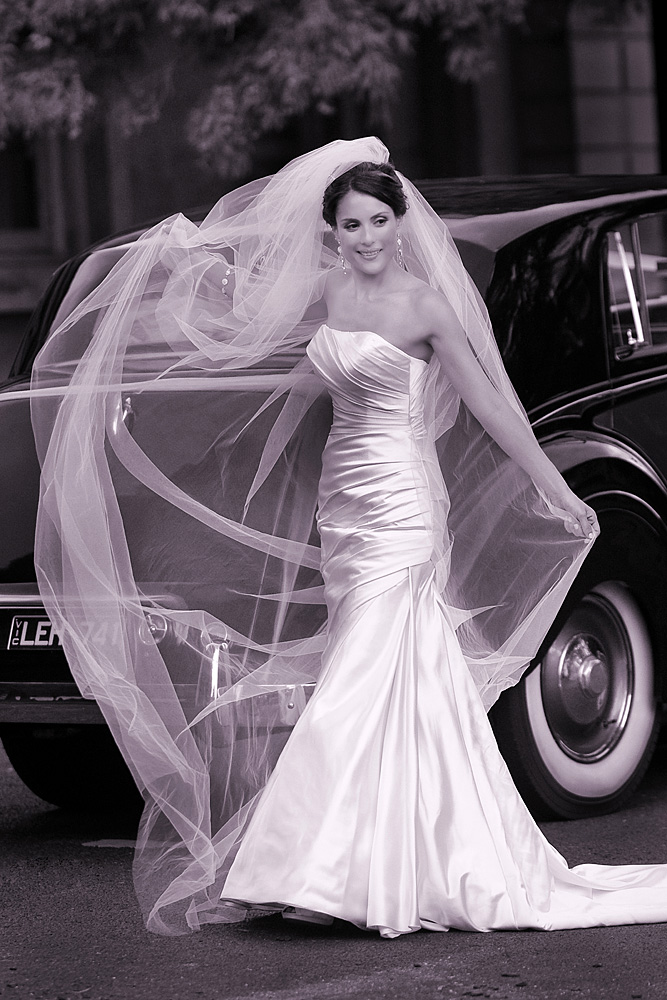 Work with your dress. Try bending moving, tilting the hips and shoulders in opposite directions, and then some swirls. See if you can make the dress spin out while you go round and round, then stop, and twirl again in front of a full length mirror, pick up the dress behind the side seam at a bit below knee level and try and throw it forward. The dress is more than just something to stand still and be pretty in, it should move and glide with you to create wonderful glorious images of you.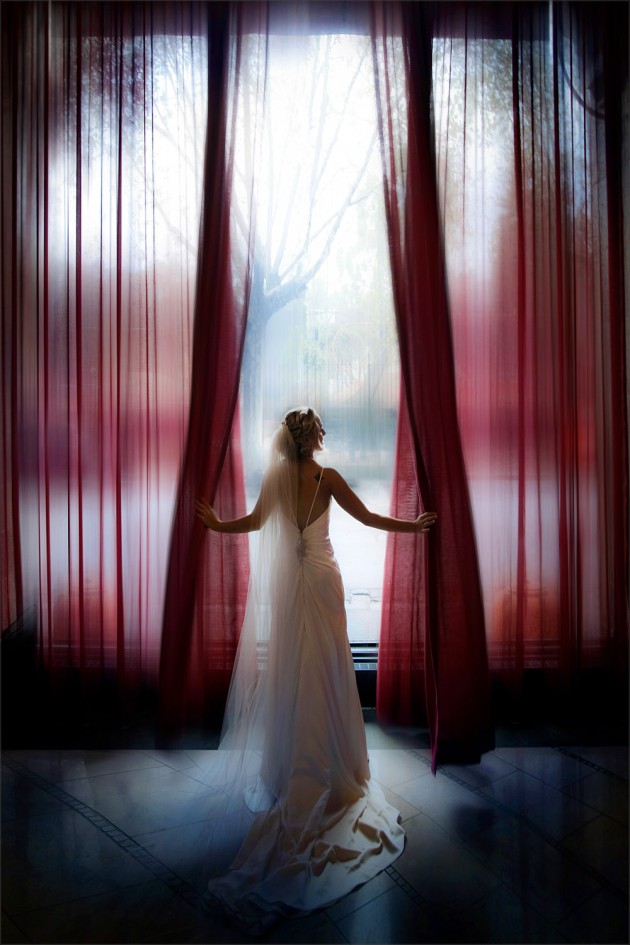 Serendipity Wedding Photography Melbourne — The best wedding photography in Melbourne