Veils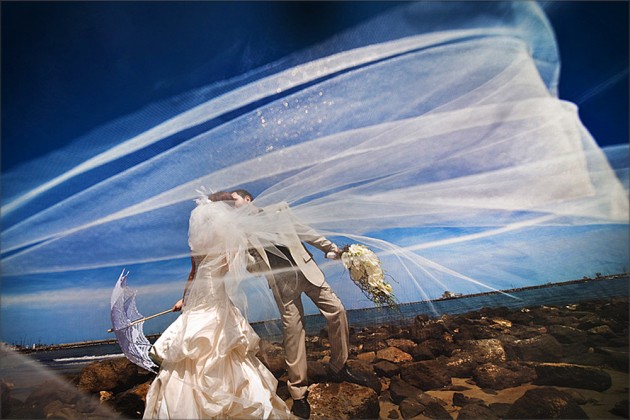 A veil can add so much to a photo shoot, and can have major effects on the style of a bride. The perfect veil will complement your dress and hair, create a beautiful silhouette and be fun, floating and light. As well as adding a versatile and stunning element to wedding day photographs.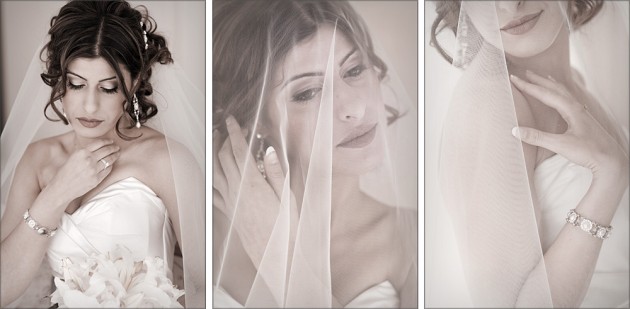 The style of veil you choose depends on how you want to look and how you want to use your veil. Serendipity have identified some of the key components below, to help make your decision as seamless and as enjoyable as possible.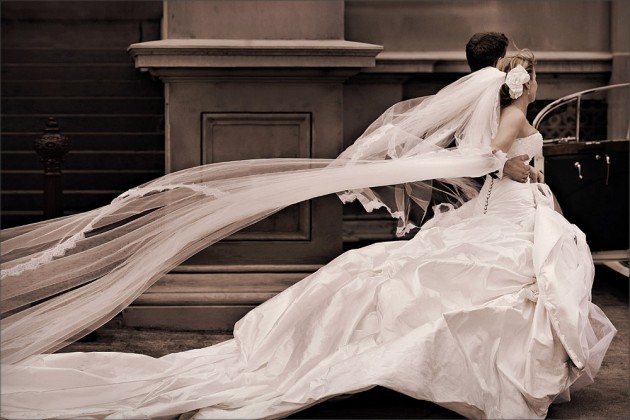 Length
At Serendipity Photography we suggest that brides consider the benefits of a longer veil. Not only can this provide an elegant counterpart to the white gown, but it creates spectacular opportunities for unique and dramatic wedding day photos. When brides are lit up from behind they create a glowing halo, and when the veil is draped it emphasises the tall vertical lines of your body, creating a long and elegant silhouette.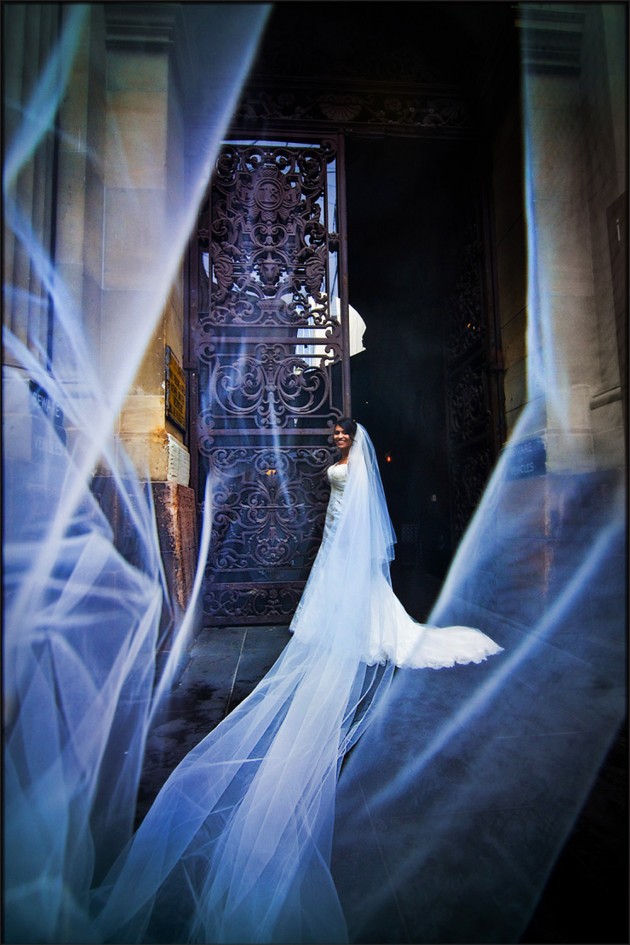 If your heart is set on a shorter veil, you might like to consider having a longer detachable piece of tulle for the photo shoot (this can easily be picked up at Spotlight or a specialised fabric retailer). Think about choosing a tulle that is crisp enough to hold interesting folds, yet floaty enough to create natural flowing lines. Some brides choose the lightest of veils that soar and float, lighter than air.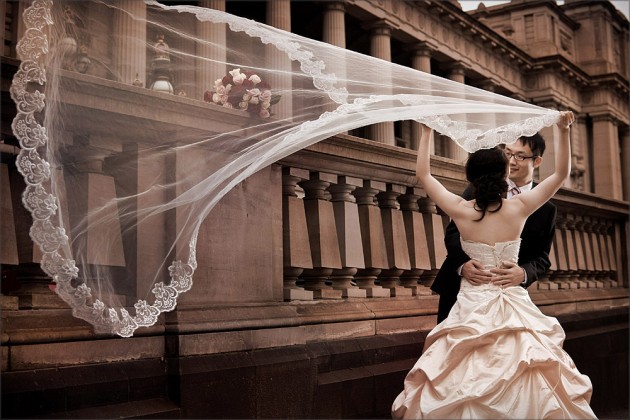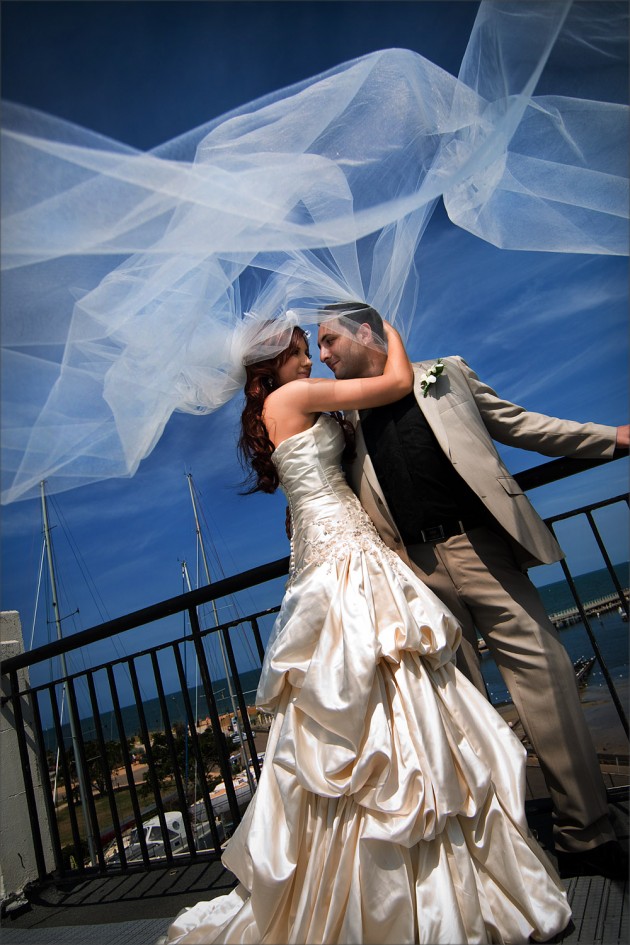 Lighter bridal tulles with a plain cut edge allow for maximum lift and float. The joyous possibilities of veils for flattery and suggestion are almost infinite. The strong vertical lines written by the heavy lace edging of a mantilla veil can describe leanness, gently curving down your length or framing your face.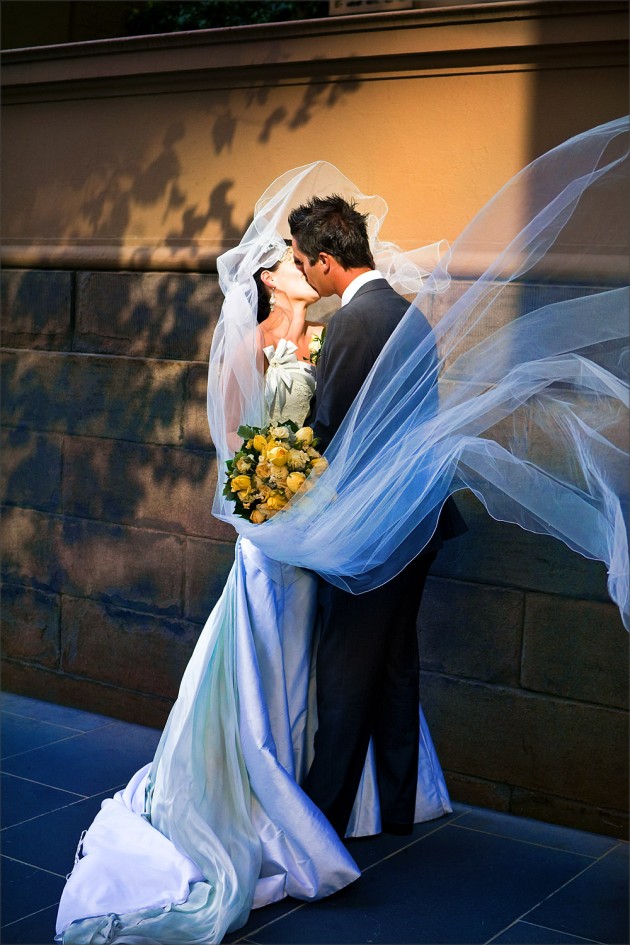 At Serendipity we have found that the perfect length for most girls for dramatic veil shots requires cutting your veil so it falls one metre on the ground. Another option is a much longer veil, trailing at four metres on the ground. Both lengths create drama as they allow cascades of folds down church steps, and with a little help from a soft breeze– form incredible shapes– reminiscent of clouds against the sky.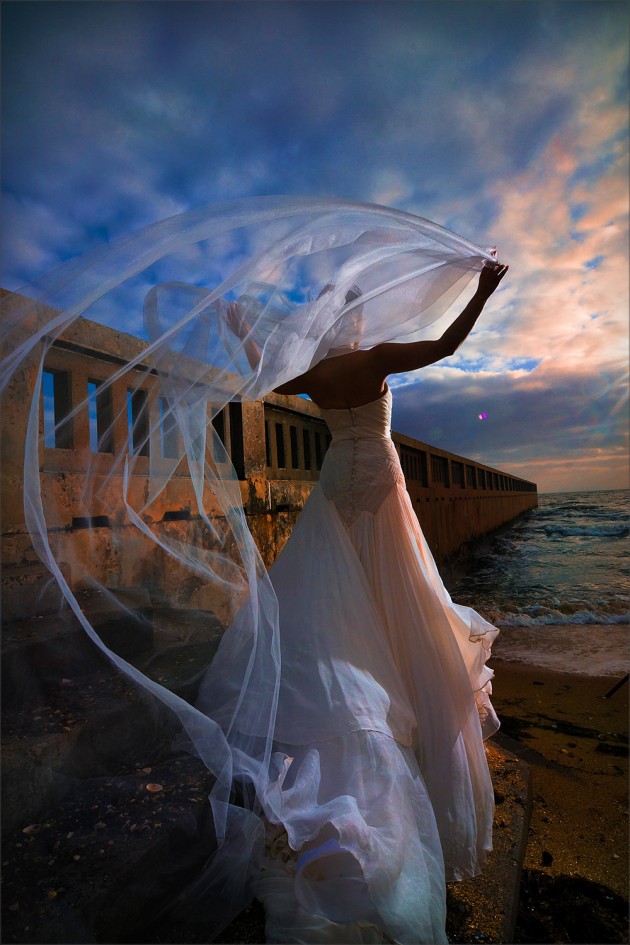 If your gown style suggests a preference for a shorter length, try at least for mid calf — fingertip is an awkward length! Veils longer than this give so many more possibilities in terms of holding and volumizing the edge, throwing the veil, or letting its folds softly frame your face. Veils mid calf or longer will sit when the edge is draped through the width of an upper arm, visually placing your face and bust in a thinner framed shape.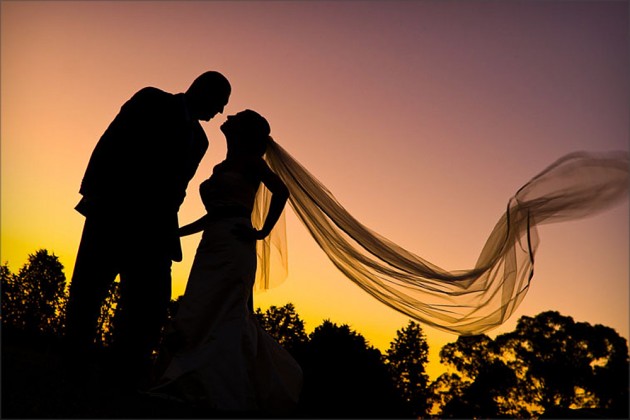 Whether your style is elegantly minimal, or a glamourous vintage design, let us beg you to consider a longer veil for locations, or even just a length of tulle as a wrap or stole. Four to five meters of the lightest bridal tulle can be just pinned under your head piece or shorter veil or held out to catch the wind at the beach. At Serendipity we are experts in helping you catch that bridal magic when your veil creates breathtaking shapes against the sky!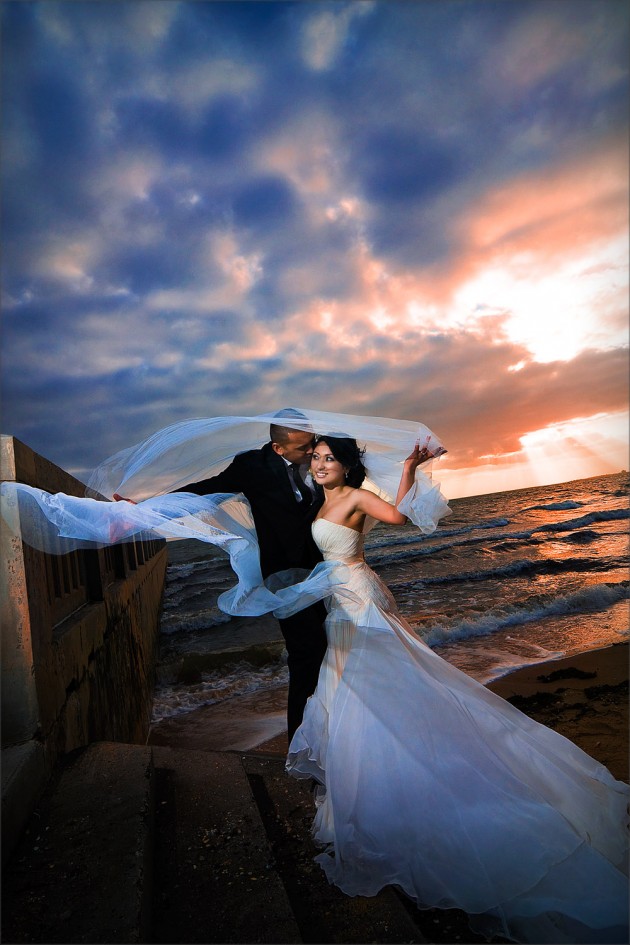 Details
Fabrics, trim and beading are another factor to consider when choosing your veil. The tulle that is right for you will sit well, stay where it is put, create interesting folds, and have enough stiffness and crispness whilst still floating gracelfully. It will be able to lift and soar with a little encouragement.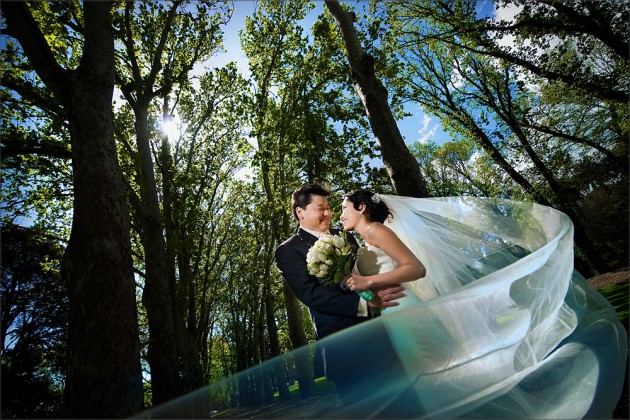 Satin trims and light beading or pearling are also gorgeous options, to either complement or contrast with the lines and textures of your dress, or surround the figure with exquisite bead and pearl detailing. For most brides, because your wedding gown is the centre-piece, the simplest veil is often best. Keep in mind that it's often preferable to have as light as possible a veil, for its soaring and floating qualities.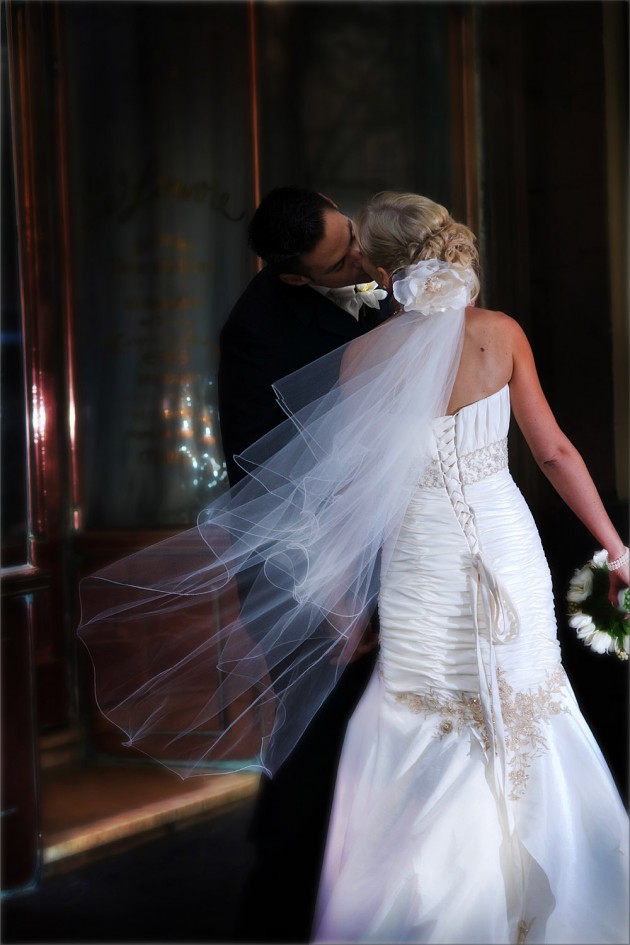 Hairstyling
The veil needs to work well with your hair on the day. Also if your hair is out, you will find the veil grips better when worn a little higher on your head. If your hair is up, the veil can sit below. We recommend scheduling a consultation with your hairdresser a month or so before the big day, you may want to consider taking your veil so it can be worked in as part of your look. Finally, there are many exciting ways to add detail to a veil: pearls, beading, or even a piece of antique lace. Follow the link to our page on beautiful bridal hair for more inspiration. The veil is there to enhance your dress, and to make you feel special. Enjoy wearing this lovely accessory, and have a wonderful time!