Cocohoney Gives Advice about Wedding Hair Styling
Robyn and Renee and staff from Cocohoney have enjoyed working with over a thousand brides over the years, focusing on individual styling and a quality result. Cocohoney is a boutique hair studio nestled the eclectic shopping strip in the heart of trendy Seddon. The Cocohoney bride is someone who knows her own mind, and is searching for an individual look.
Robyn and Renee offer continue their advice regarding wedding hair styling and are pleased to offer this to Serendipity Photography clients!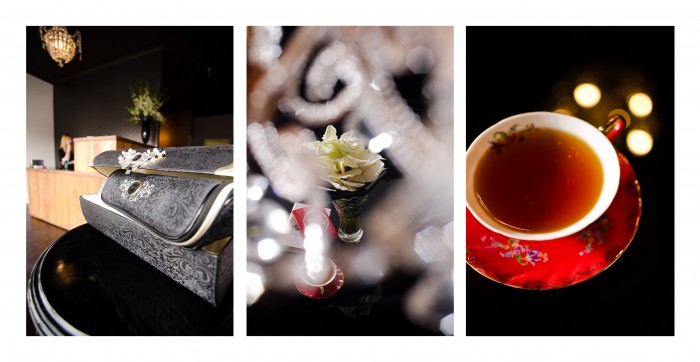 Styling is something that needs to be well and truly finalised long before the day. It is worth investing time to consult with an experienced hairdresser who will help you find a style that is very flattering, bringing out the optimal qualities of your face and suits your wedding theme. Robyn and Renee really enjoy working with a bride to find her best style.
The Cocohoney hair trial is a very important part of feeling confident and looking absolutely radiant. Cocohoney recommend that the final trial should be in the last month, it is for experiment and timing — this suits me better than than that — not just to create perfect replica of the day. Obviously consultations and hair grooming and colour will have usually been an ongoing process in the months before. If you decide to change your style is likely to change then it is worth having a new hair trial so that you feel confident and secure that you look your absolute best on your special day.

On your wedding day, you'll have gone beyond choosing styles for your bridesmaids and yourself, and will be entirely involved in the practical aspects of your hairstyle. The first thing Robin mentioned about was to make sure you know your hairstyle will last throughout the day. The entire bridal party will usually have their hair done early in the day, before they see the make-up artist. That early it might feel pleasant enough to have long, flowing curls, but it always pays to have something that will hold through any weather, and this sort of hairstyle is more difficult to maintain than many others, particularly on very damp days. Allowing time for touch ups, and buy plenty of clips and pins for your kit bag.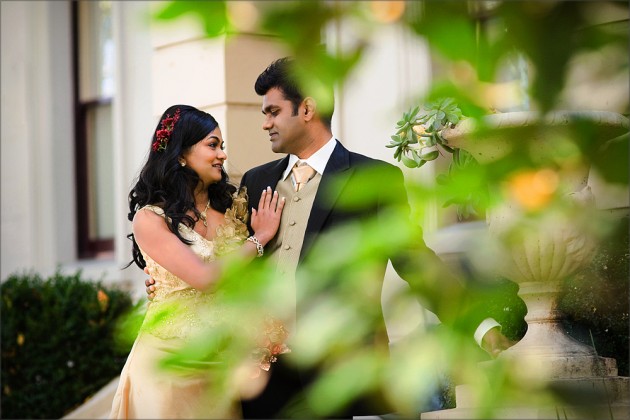 The season will have an impact on the choice of dress, just like the dress will have an impact on the choice of hair style. In spring flowers can make a beautiful addition to any style, and in winter, barring any rain, loose curls can feel lovely and warm. In summer a fringe is likely to feel hot and sticky, Robyn suggests using pins to create a faux-fringe, that stays in place, and off your face. As the fringe will usually be the last thing the stylist does, you can have a lot of flexibility with the shape and placement.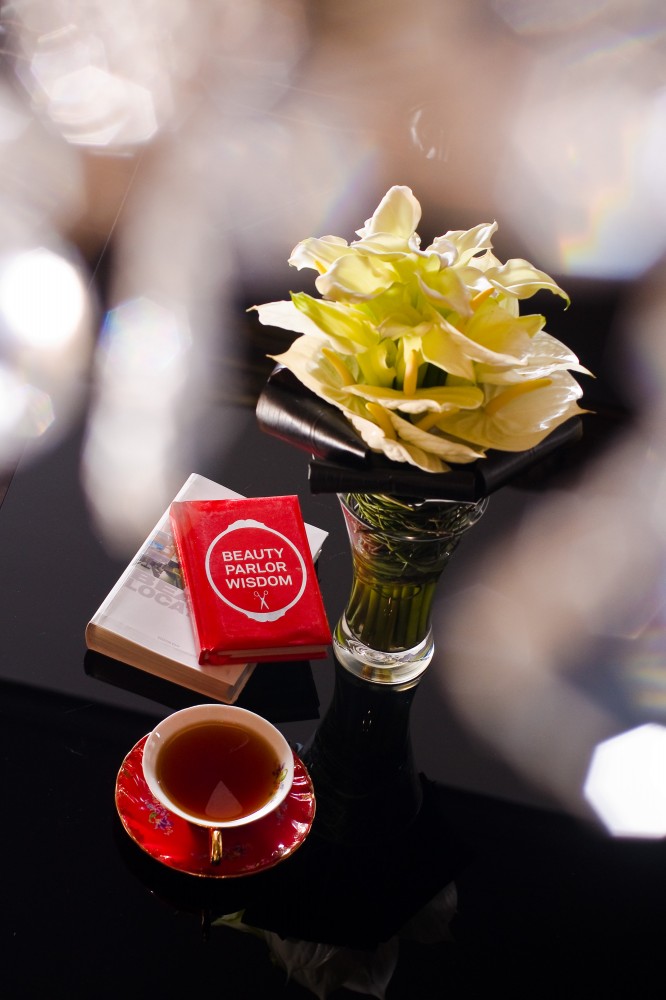 Robyn and Renee prefer to prepare the bride first — a wash and blow-wave set takes more than a hour — complete the bridesmaids' hair, then finish the bride last, so her bridesmaids can watch the process and understand how to fix it if a curl comes loose, or anything like that. Flower girls, and children in the bridal party, should have their hair washed the day before. Children's hair has different qualities, and it's often easier to wash their hair at home, rather than in a salon.
In regards to make-up, both Renee and Robyn are adamant: use a professional make-up artist. With a professional your make-up should last throughout the day: due to their skill, and the quality of industry-grade make-up.
Before the bride leaves, she says she makes sure she tests the style for durability: a vigorous head-banging can help see how well the style will hold up. Robyn also gives the bridesmaids hairspray, plenty of hair-pins and a comprehensive list of dos and don'ts to remember. For the bride Robyn says (possibly from her own experience as a bride, with four bridesmaids) "keep cool and stay calm": you can allocate the hectic jobs to your bridesmaids, and also try to stay in the car, away from wind and humidity. She laughs that there have been brides who've mentioned off-hand that they'll be getting in the shower or bath before they get into their bridal dress, Robyn says only if you want to ruin your hair; steam from the hot water can be as damaging as wind and humidity.
Please read Serendipity's next wedding tips article from Cocohoney on bridal hair accessories!