Wedding Hair Styles with Cocohoney
WEDDING HAIR STYLES
In our twenty something years as wedding photographers we've seen so many different wedding hairstyles, but it's the consensus in the industry now that brides have more choice than ever in regards to their hair. But never-the-less choosing a style is still an important step in the overall planning of your day. The style of your hair on your wedding day will be determined by a few different factors; the weather, your taste, what accessories and dress you'll be wearing. As Renee mentioned in our interview, nowadays just about anything goes, and if you look wonderful and love your hairstyle, then whether it's in fashion or not doesn't matter. But for those of you that want some inspiration we've also included Cocohoney Salon's list of the upcoming wedding hair style trends for 2011.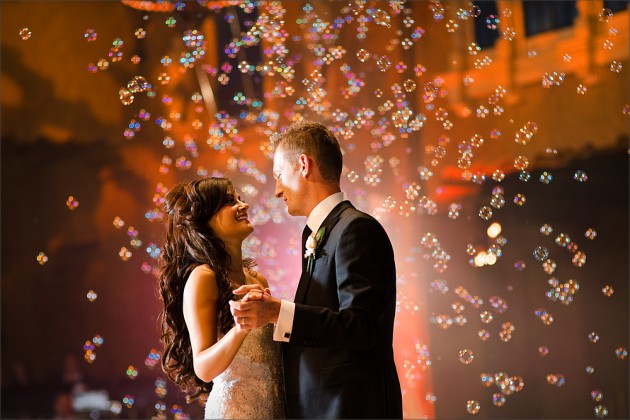 Braids are probably the most exciting comeback style. They're playful and visually stunning, but to maintain a suitably formal look are often used in conjunction with a more conventional style. Braids can leave patches of scalp showing through the do, so it's also important to have it held firmly in place with french and bobby pins. Braiding your hair upside down, as in from the base of your head, up, and around to the top, is popular. It keeps your hair up while keeping to the shape of your head, which creates a beautiful silhouette. Asymmetry is hugely popular right now, which great for a soft natural hair-style, but can also be transformed into something modern. An asymmetrical style can be anything from a chignon on one side to a loose flowing style thrown over one shoulder and held up with french pins. Buns and chignons look lovely and sophisticated, whether you choose to style them sleek and high, or soft and low, either way they're not the buns your nanna might be wearing. Both can be given a contemporary edge with a choice of 2011 hottest accessories.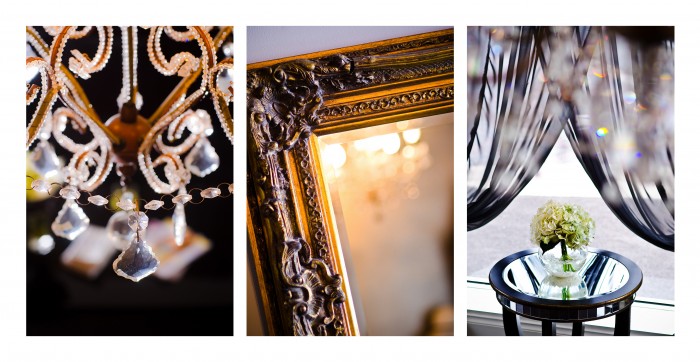 You can also soften a sleek bun with a soft parted fringe, or add some solemnity to a soft tousled style with a heavy, thick fringe. Ultimately the benefits of keeping your hair back won't be entirely noticeable until you're a few hours into your day. While your long flowing style might look incredible at eight or nine AM, by four you'll have fly-aways and drooping curls. Long hair-styles can be tamed by a well-chosen hair accessory that keeps hair out of your face, while still keeping with the look of long, beautiful hair. In wild, wet or humid weather it's probably not a good idea to opt to wear your hair out. If you're curling your hair, any moisture will destroy all that hard work. But for a cool, sunny summer wedding it may just be perfect, provided it matches your dress, which one of the first things to consider when picking a style. The general rule of thumb is any dress that has detailing around your neck should be complimented with an up-do, and that the more neck and shoulder you show the more flexible you can be with hair lengths and styles.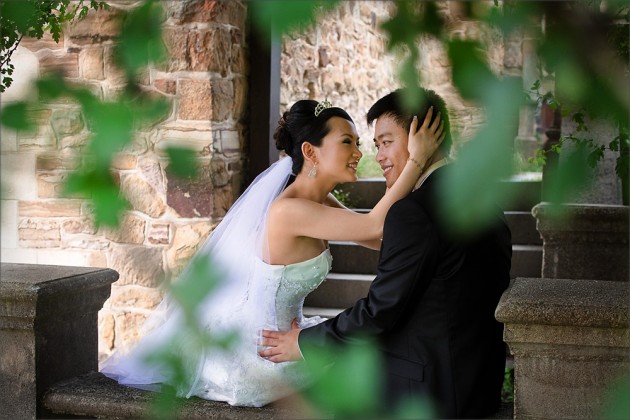 Certain dresses will determine the hair style, but there are also hair-styles that limit your accessory options. For example, if you're intending on wearing a veil, it won't stay in half as well without a solid up-do. There are strategies to give the illusion of long flowing hair while still having the structural integrity to hold a veil in place, which we'll be detailing in our article on veil-wearing. But if you intend on wearing a veil and changing hair accessories, without a hairdresser on hand throughout your day, it could easily destroy your hair-style to remove a comb or a set of pins. We'll also be including more tips about hair accessories and veils, as well as an article on hair-style problem solving.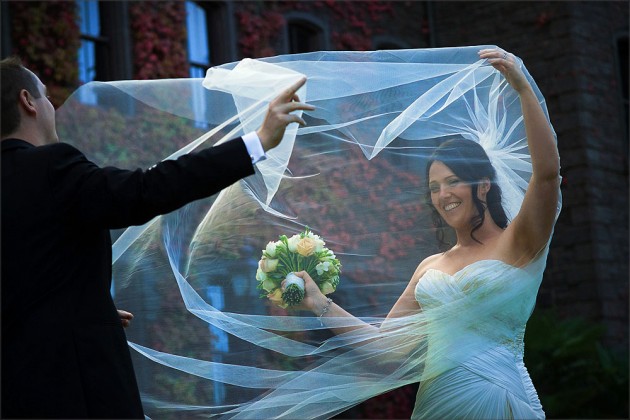 Robyn and Renee have a few more suggestions in regard to styling around hair accessories. Flowers are the biggest upcoming trend in 2011, as seen on runways and in bridal magazines. A single, bold flower can add some vibrancy and sophistication when placed at the top of a chignon or bun, whereas a array of smaller flowers can give a bride a young playful feel. Robin recalled a friends chosen wedding hairstyle with a daisy-chain gently hung from one side of her head to another, which is a lovely touch to soft, flowing hair. When considering a flower, try to consider how much time you'll be spending in the sun, different flowers will cope with direct sunshine differently, some much better than others, and larger flowers will wilt more noticeably than smaller ones.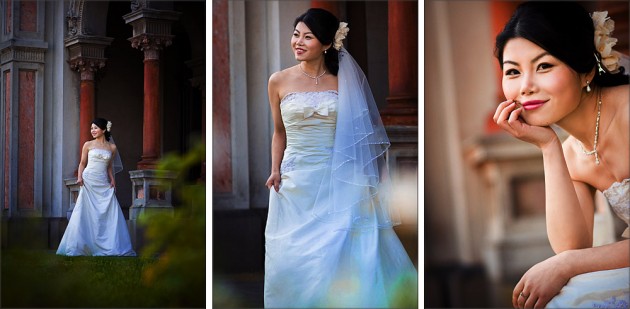 At Serendipity Photography we've been seeing a lot of incredibly special head-pieces with amazing detail that really stand out. Choosing a tiara, or comb-backed crystal, or pearl jewellery item means bulking up your hair to hold the weight of it, which would be equally difficult in a sleek bun as in a loose hair-style. Robyn and Renee really emphasize that is was often better to stick with what you love, that things don't always have to match to look amazing, sometimes it's better to look as special as you feel. A great hair-stylist can make almost anything work and if you and your bridal party are willing to maintain a complicated style throughout the day it's worth it.