The Ceremony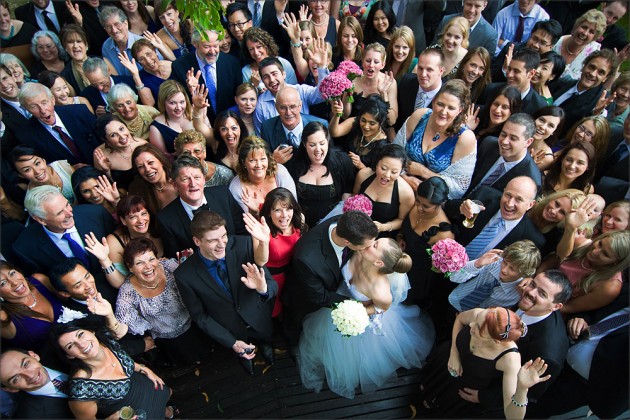 As well as being a wonderful opportunity to celebrate with family and friends, wear a beautiful gown (this applies to the bride obviously!) and experience age old customs such as the cutting of the cake and the first dance at the reception, perhaps the most significant part if any wedding day is the formal ceremony.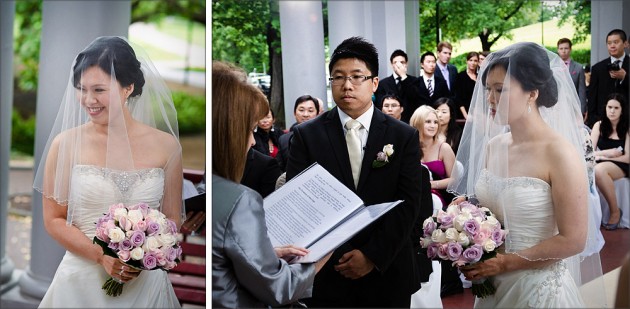 In Melbourne we are lucky to be part of a vibrant multicultural community, which has allowed our team at Serendipity Photography to experience and capture a variety of distinct cultural wedding day traditions and customs. As occasion permits we are committed to bringing pictures and reports on as many ceremony venues as possible, showcasing religious and historic places of all persuasions, old and new! For those who want a grand church, St Ignatius, St Peters in Toorak, St Paul's Cathedral and St Mary Star of the Sea, spring immediately to mind.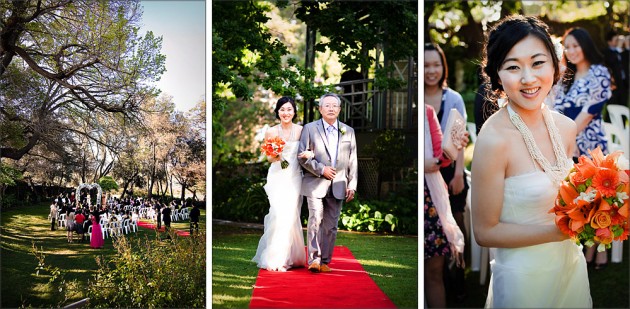 Located in the heart of Melbourne and often regarded as 'Australia's premier street', Collins Street is Melbourne's main street and features some of the country's finest Victorian era buildings, and  featuring large churches along its traditional façade, including: St Michael's Uniting Church, Scots' Presbyterian Church and Collins Street Baptist Church.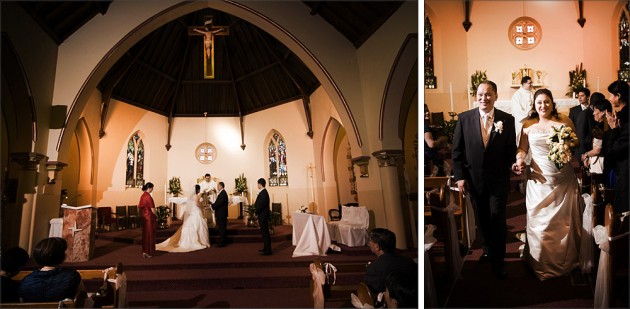 Another alternative are Orthodox churches, like Sts Anargiri in Oakleigh, St Eustathious in South Melbourne and St Catherine's in East Malvern, bring colour and splendour to our albums, and many clients celebrate their cultures and traditions in the intimate spaces of their homes or in community spaces; creating altars, stages, podiums filled with flowers and precious vessels, rich cloths, traditional offerings wound with beautiful coloured threads, hand lettered marriage documents, a profusion of candles, fruit, icons, all set to the many sounds of our many cultures combining to join families and couples together in true Australian style!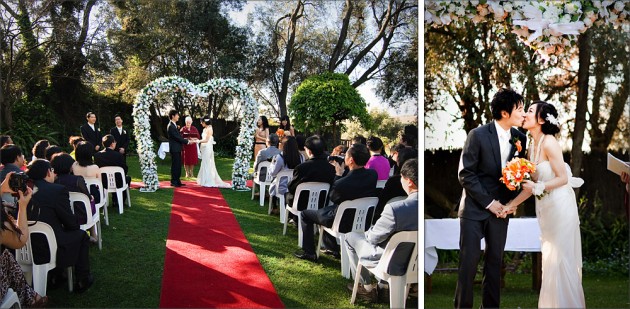 For a civil ceremony why not consider one of Melbourne's picturesque parks or beaches? Outdoor ceremonies are fast becoming a popular alternative — and provide breathtaking backdrops and photographic opportunities all year round — from the vibrant gold, deep red and sepia tones of Summer and Autumn, the charming pastels and florals of Spring, to the Wintery, European atmosphere of the cooler months. Some of Serendipity's absolute favourite outdoor locations can be seen in all their gorgeous splendour by following the links below. Melbourne is girt by some beautiful parks and gardens including the Royal Botanic Gardens and the Carlton Gardens. Or head a little further south to take in the views at one of the top beaches, including Ormond Pier, Lagoon Pier, Kerford Road Pier and Brighton Beach.   Another option is a service at one of the Heritage listed venues around Melbourne, where exquisite gardens and period details provide beautiful locations for your wedding day. Venues such as Montsalvat, Rippon Lea and Labassa are loaded with historic charm and elegant interior styling. The best part about choosing locations such as these is the abundance of options for wedding day celebrations (as well as wedding day photography!) Couples can choose to have a garden ceremony in the surrounding grounds, before enjoying the luxury of the interior styling.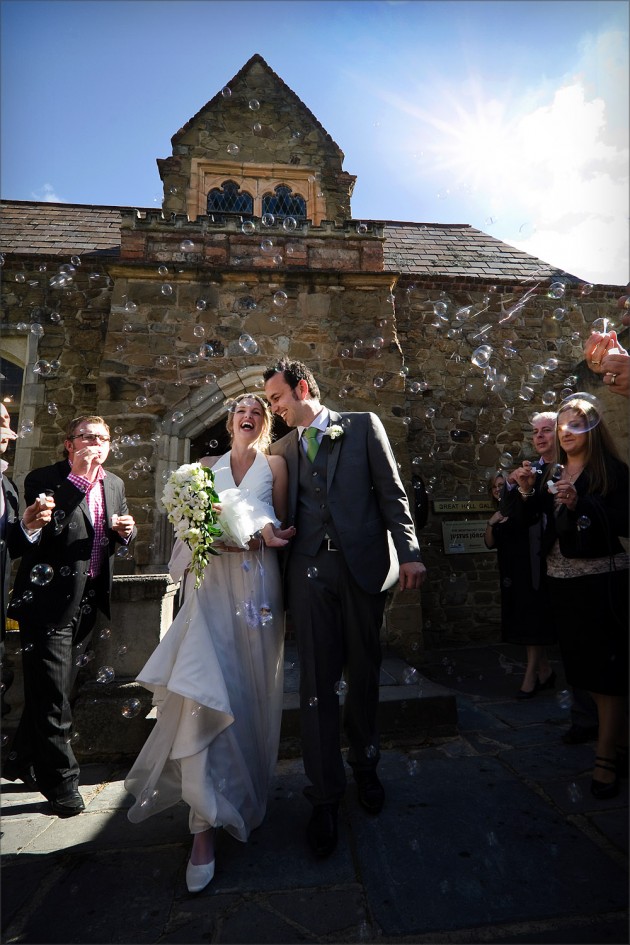 Have a look at our page on Wedding Ceremony Locations for a comprehensive and inspiring list.