Outdoor Ceremonies
Whilst churches and temples provide a beautiful setting for ceremonies where traditional and grand architecture are the order of the day, more and more couples are embracing the relaxed atmosphere and romantic vistas outdoor ceremonies provide. Once you've set your heart on an open air ceremony all that's left to decide is whether your vows will be exchanged at a beach, garden or one the selection of picturesque estates around Victoria.
The great outdoors offer an abundance of lovely colours and backdrops perfect for romantic ceremonies and exquisite wedding day photos. From the soft dappled light which casts subtle atmospheric light upon the bride and groom, to the leafy foliage which provides interesting textures and vibrant tones when framing the couple. Swoon beneath majestic gum trees, stroll hand in hand encircling an ornamental pond, or be seduced by the delicate scents of a beautiful rose garden, features which are all perfect for large bridal party shots, or more intimate portraits of the you and your beloved other half.
The Autumn and Spring months are a particularly charming time for garden ceremonies — surrounded by lush foliage and layers of vibrant florals — the ultimate in romance!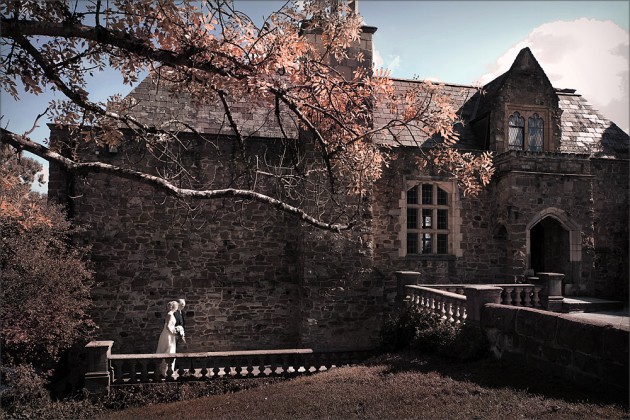 Another option is a service at one of the Heritage listed venues around Melbourne, where exquisite gardens and period details provide beautiful locations for your wedding day. Venues such as Montsalvat, Rippon Lea and Labassa are loaded with historic charm and elegant interior styling. The best part about choosing locations such as these is the abundance of options for wedding day celebrations (as well as wedding day photography!) Couples can choose to have a garden ceremony in the surrounding grounds, before enjoying the luxury of the interior styling.

Melbourne has some beautiful historic parks, often boasting great back up options in the form of sheltered rotundas and pergolas — ensuring your ceremony will be romantic even in the possibility of rain! Celebrate in style at Melbourne's most famous garden: the Royal Botanic Gardens, located just minutes from the city on St Kilda Road. Also conveniently located within walking distance from the CBD, the network of gardens which include: Fitzroy Gardens, Treasury Gardens, Carlton Gardens, Flagstaff Gardens and Kings Domain are a wonderful choice of venue if your heart is set on an open air wedding.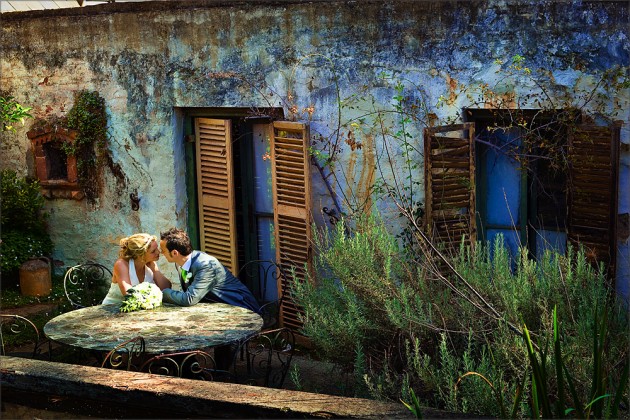 Beach weddings are another fashionable alternative. Perhaps you are thinking of all standing on the rustic surface of Ormond Pier on a balmy March day, surrounded by glorious views of blue and fanned by gentle sea breezes as you say your vows? Gorgeous! The Lagoon Pier in Port Melbourne with its stunning views over the bay, is made even more attractive with its proximity to the CBD. Likewise; Kerford Road Pier in Albert Park, is close to the city, has good amenities, a café and shade, which is invaluable on a hot day in formal attire.
Melbourne and greater Victoria has a beautiful selection of venues which combine picturesque grounds with elegant interiors — meaning you can choose to set your entire day within the one location. Follow the links here to some of our absolute favourites Vue on Halcyon,  Billilla Mansion, Kamesburgh Gardens, Montsalvat, Werribee Mansion and Rippon Lea,
Enjoy strolling the extensive grounds, often with the beautiful additional grand old mansions as a backdrop. Estates such as this are perfect for an  intimate ceremony around 50 or 100 guests. You could plan your ceremony for the steps, guests facing the facades, or elsewhere in the garden, your vows witnessed among beds of flowers and swathes of decorative foliage.
We'd love to hear your favourite moments from your own outdoor ceremony! For more inspiration have a look at our dedicated pages on the wedding day, the ceremony and the bridal party here.