Historic Wedding Day Traditions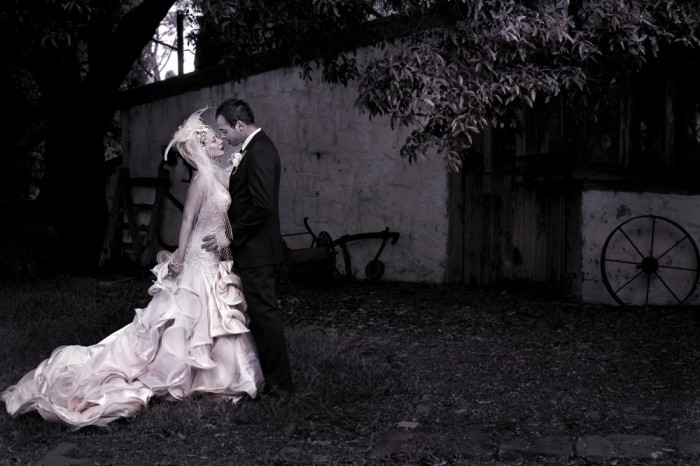 When planning the wedding day many brides envision some version of the classic white wedding. Whilst the modern day has brought with it many new trends, styling aesthetics and customs, looking back on history can be a unique and valuable way to further add inspiration and context to your own ceremony. The custom of the white wedding, a mainly western tradition in which the bride wears a white gown and veil, was in fact popularised during the reign of Queen Victoria, beginning in 1837. One beautiful element about holding your wedding day in today's age is the opportunity to unite rich history and sacred customs with your own unique touch and personal style. Marriage is an ancient tradition; the earliest known history records show unification between man and woman (this was before the days of wedding photography!) And if we look back to a slightly more recent era, it's interesting to note that some of the very popular expressions and customs such as 'tying the knot' actually date back to the medieval period.

Traditionally couples would pledge their betrothal by joining hands, his right to her right, his left to her left, so from above they looked like an infinity symbol. Often this custom — which came about in the Renaissance — would include the literal tying of hands with a length of string or ribbon as a symbol of the pairs lasting commitment to one another. Today versions of this custom are still practiced in many cultures, follow the link here to Serendipity's page on tradition and culture for more in depth history. A common practice today is the exchange of rings; the circle of the wedding band symbolising the eternal bond between husband and wife. Engagement and wedding rings are worn on the fourth finger of the left hand because it was once thought that a vein in that finger led directly to the heart.
"Something old, something new…"
You are probably familiar with the expression 'something old, something new, something borrowed and something blue' This good luck saying dates back to Victorian times, and as a measure of good luck many brides try to arrange their wedding attire accordingly. 'Something old' represents the precious link with the bride's family and the past, for in days gone by getting married meant the bride left her family home for good. To honour this tradition, many brides choose to wear a piece of antique family jewelry, or in some cases her mother or grandmother's wedding gown. 'Something new' symbolises good fortune and success in the bride's new life, with the wedding gown often chosen as the new item. 'Something borrowed' serves as a reminder to the bride that her friends and family will be there for her when help is needed. The borrowed object might be something such as a lace handkerchief or a jeweled hair clip  'Something blue' is the symbol of loyalty and fertility. Often the blue item is the garter, or a decorative detail on the wedding dress.