Reception Lighting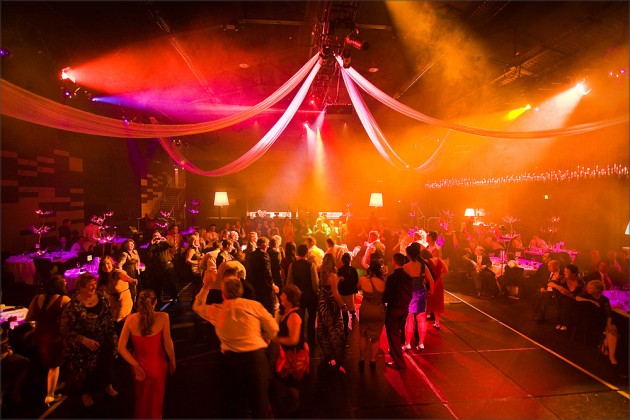 At Serendipity Photography we recommend choosing for, working with, and adding extra reception lighting. Reception lighting can really make your night and shape the memories of you and your guests for years to come.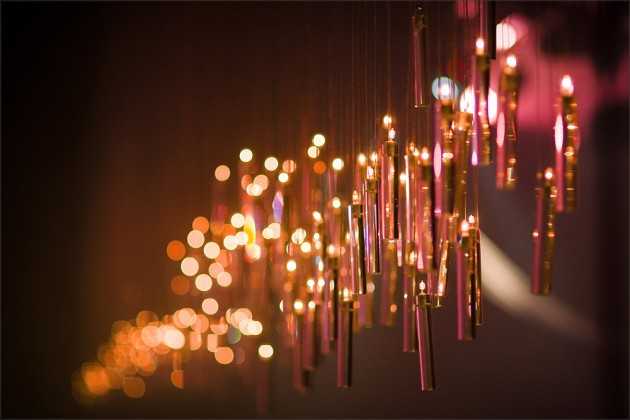 Light comes in many forms — think gorgeous sunset light spilling across your tables from large picture windows overlooking the bay, elegant reception down lighting that really set the mood for you event, profile lights and other party lighting, or particularly extra event lighting that really sets the mood for your event. Light, its colour, sparkle, contrast, really effect peoples emotions, and of course, good reception lighting makes it possible to take your reception photography to new levels!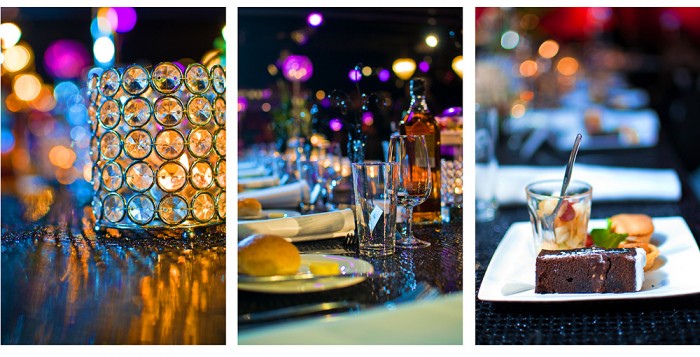 Often taking place after the sun has set; wedding receptions are truly the icing on the cake of your wedding day, making them a wonderful opportunity for the dazzling effects of nighttime lights and atmospheric tones to become beautiful features within your celebrations. Each part of the night; from the first dance, toasting the bride and groom, speeches, to cutting the cake, can be brought to even more beautiful proportions with the subtle (or vibrant!) effects of added lighting coupled with good photography lighting technique. Some reception venues come equipped with exceptional lighting options; think colourful disco balls, full length windows with stunning views of the night sky, and the romance of candlelight, all offering gorgeous ambient backdrops for exceptional wedding photography. However we really recommend adding extra lighting for mood, atmosphere and a great party feel.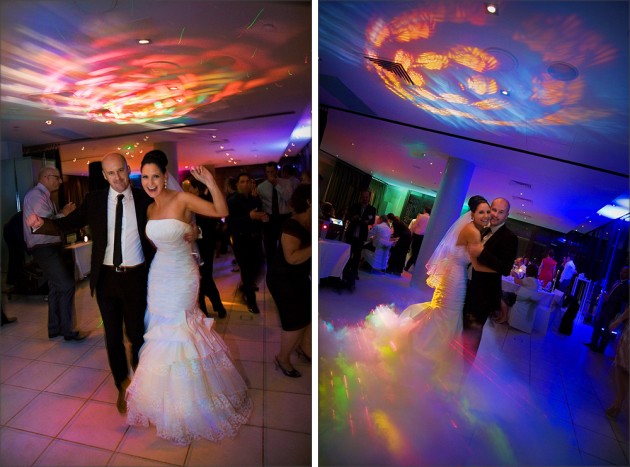 Options include simply adding hundreds of tea lights on balconies or stairs for wonderful romance (yes it needs to be hundreds to be effective.. try Ikea), hiring some cans and gels from as party hire place for your poolside reception or marquee, lean on your DJ, or far better we think, is going for a good professional company and let them create stunning memories with knock your socks off lighting that will shape differing feelings as the night moves with you. Great colour, great moods and even more fabulous reception photography as a result!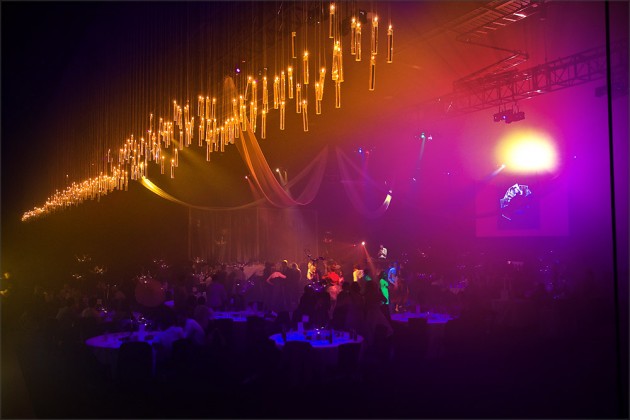 At Serendipity Photography we work with the lighting at receptions, balancing the action stopping power of our flashes with available (ambient) light, and in many cases enhancing the mood with coloured lighting from our flashes or sparkling back light from remote flashes glittering through table decorations or sparkling off glassware. Basic wedding photography techniques such as only one on camera flash may be useful for some parts of the reception such as for moving round the table to shoot your guests, but it is comforting to know that we offer so much more, and that we can take whatever lighting is there and capture the mood of it rather than overpowering your carefully crafted mood with regular basic wedding flash. We can add to the feeling of your with our own lighting design and gels, transforming the look of your reception photography and then add in further colouration and contrast in post production for truly memorable shoots.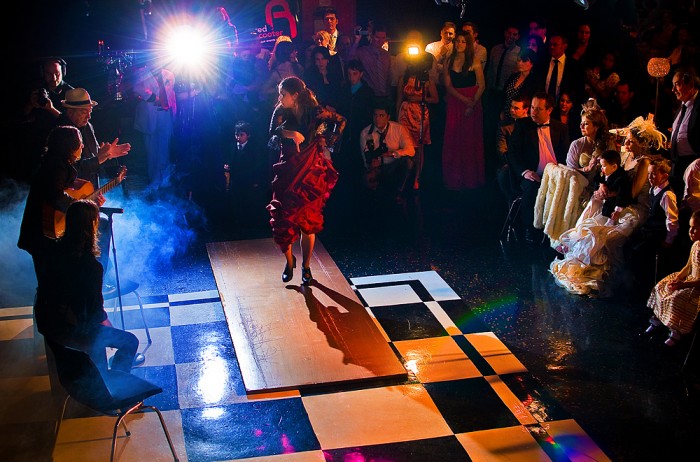 If you're seeking to enhance the sparkle your night, and want some accompanying lighting which really shines — then get that idea light-bulb warmed up, for the only limit is your imagination! Focusing on your personal style and theme of your wedding is a excellent way to envision the reception perfect for you — perhaps you'd like to add colour, or choreograph a truly memorable lighting display for your first dance.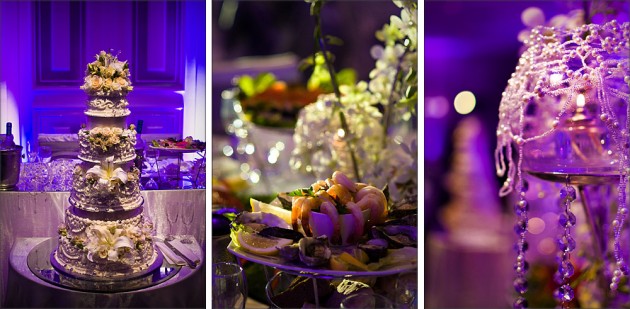 A great option is to consider the vibrancy and modern sophistication of a tailor made lighting package, which can add a touch of magic to your already beautiful celebrations.  Pro Light and Sound have some interesting and truly inspiring tips to share with our readers here.

Serendipity love the powerful role lighting has in creating mood, beautifully heightening the unique atmosphere; transforming memorable moments into magical and highly personal experiences. By subtly balancing and blending the levels of off camera lighting with the existing reception lights, there arise wonderful opportunities for drama and romance. Because reception lighting levels are often low it take careful technique to capture lighting effects like profile lights during dancing, often using slower shutter speeds to create a look of movement. Happy Dancing!