Trash the Dress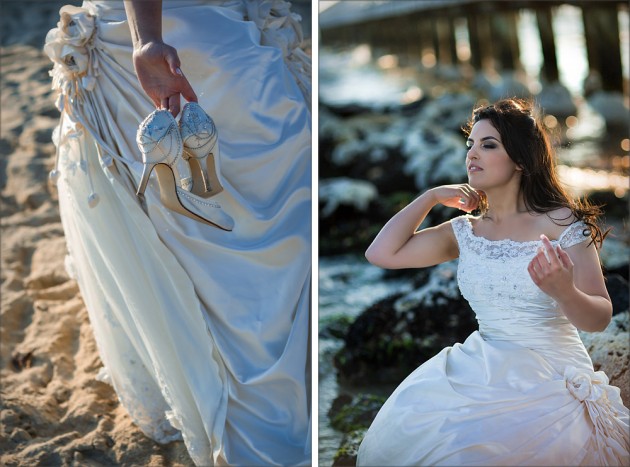 The bride has chosen her dress. It's a silken thing that swayed around her as she danced with her husband. It's unlikely that she'll ever wear something this expensive again. Now the hem is crusted with sand. That doesn't bother her — she won't need it tomorrow. Slowly she wades into the ocean, destroying her dress in the salt and water.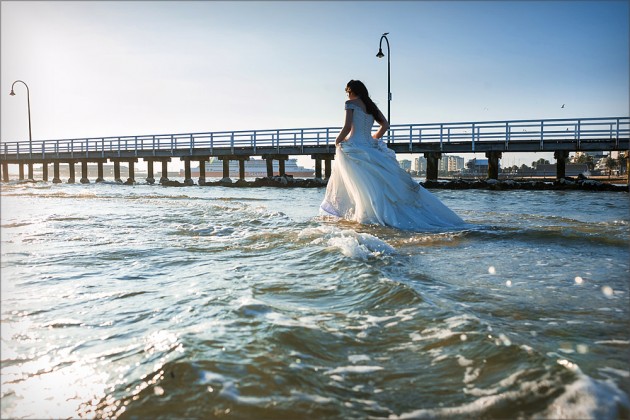 Trashing the Dress
Ripping, painting and otherwise ruining your bridal gown is one of the newest trends in wedding photography, and the results are simply phenomenal. Some brides even set their dress alight, but Serendipity pleads that you use Photoshop flames instead.

Film, fashion and art have long taken advantage of contrast and dramatic settings and actions to give power to an image. How often have you seen designer clothes photographed in grimy New York Street? LA Photographer John Michael Cooper, who is credited with starting the this dress destroying trend in 2005, decided to apply this to wedding photography. Since then there has been steady increase of "fearless brides" (as they are known) documenting the death of their beautiful outfit.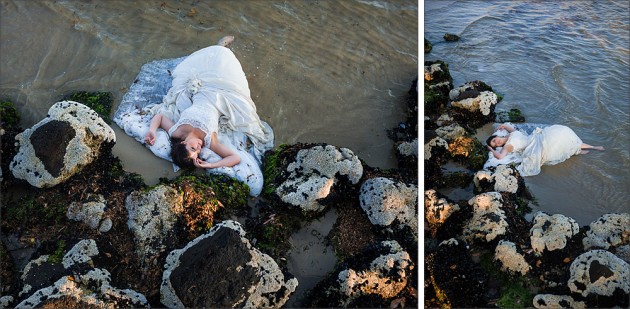 Philosophy
The concept of literally destroying a gown is strongly tied up in the idea that the wedding day is a once in a lifetime event. It's a great opportunity to try something different. You won't wear the dress twice, so why let it waste away in your closet?

Toning it Down
You don't have ruin anything to take part in this trend. You could only half trash the dress: drag the hem through sand and dirt and have it shortened later; or destroy a less precious outfit in a preshoot. Plenty of brides who choose to "rock the frock" find other ways of capturing the aesthetic, like choosing a graffiti filled alley as a location. This has been part of the movement since its inception, and is a popular in contemporary photography. Every art movement blurs with aesthetics that would happen independently of it, and many couples are choosing these options without realising that they are part of a trend. For instance, many people have been using the almost futuristic features of RMIT and Webb Bridge for a similar look.


Keeping it in Theme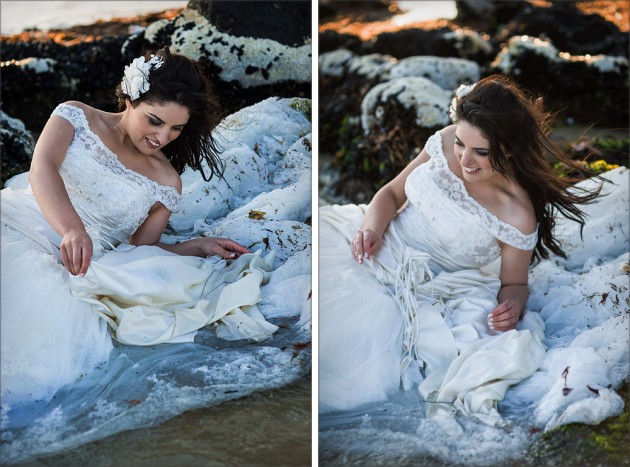 Photographs of a veil flying in the air, one of Serendipity's specialities, play off similar ideas of spectacle, uniqueness and spontaneity. Thus things like soaring veils, contemporary locations and trashing the dress will blend fantastically together.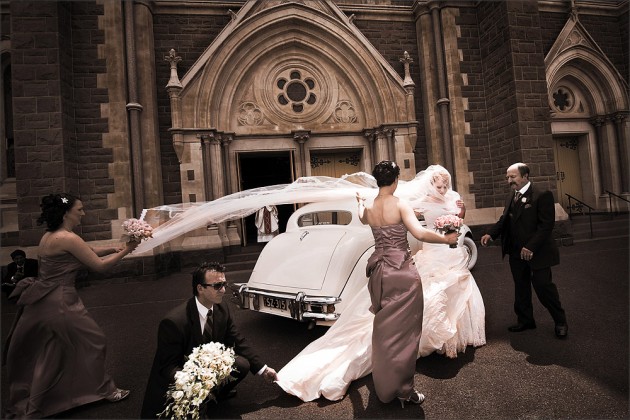 The most obvious way to theme the wedding album is with contemporary styling, which will give you a vibrant, colourful product. But there are ways to use other styles. Those that would like a sense of past could mix in some classic styling, with a beautiful 1950s car or an 1880s location.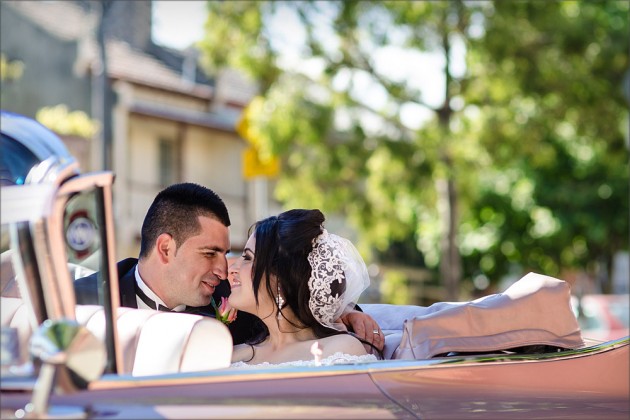 Using post production to modulate images so there is high contrast and popping colours throughout the album, you can create a piece that is both surreal and carries a sense of timelessness. Or you could design your album so it begins in the past, and slowly works its way into the ultra modern.
Rejecting the Contemporary
Trashing the dress is about subversion and a certain surrealism. You don't have to choose modern backdrops or saturated images to use it. The Gothic style comes from the literature and art of the 19th century. Imagine an album using Melbourne's 1880s locations, carefully selected retro outfits, and a final shoot with the bride emerging from a river. It could use the ideas of fairytales and romance literature, like the Lady of the Lake, nymphs living in the sea or Ophelia floating in the water. It could also be used for softer romantic styles. Think of warm light and soft tones instead of monochrome and darkened sepia.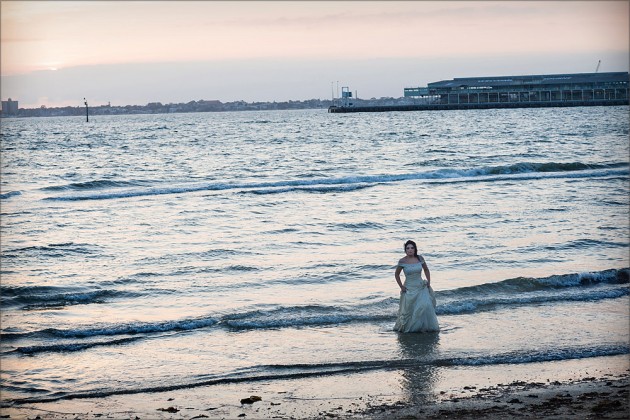 You can't go wrong
At Serendipity we love the individual feel each couple brings to their wedding. It carries a real sense of self. Trashing the dress was born in a period that you cannot help but be immersed in. Don't be afraid to twist the concepts to suit who you are. It's how you create something stand out and truly genuine.