Bomboniere, Favours and Gifts with
DIY

Options.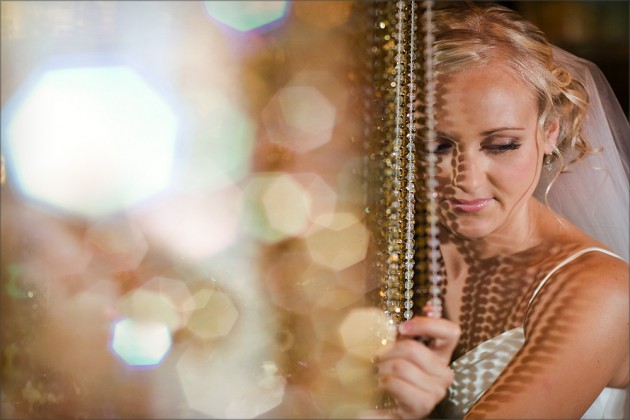 Bomboniere/Favours 
After the unenviable task of deciding who does, or doesn't get an invite, sending out save-the-date cards, and wading through your RSVPs, there remains the task of working out how to thank the wonderful friends and family who will be helping you celebrate your special day… 
Bomboniere originated in Italy, as gifts given to guests at Weddings, Graduations, Birthday Parties and other Ceremonies. In Australia, Bomboniere (or Favours, as they are called in the U.S.A.) have become a major part of weddings in the last several years– from once being a rarity, they are now just another part of the wedding tradition. Whether they are given out on the day, integrated into the table settings, or sent out after-the-fact with Thank-you cards, it is hugely important that you take into account the unique wants of your guests, and the financial costs of gifting each guest! 
 What to Gift?
There are lots of websites out there selling bags, boxes and trinkets to make favours– from picture frames to pens, candles and bath bombs to sweets, Bomboniere gifts range from the simple to the extravagant. It is totally up to you!
Jordan Almonds are the original Bomboniere gift. These delicious sugar-coated almonds (called 'Confetti' in Italy) are traditionally given with the accompanying poem 
'Five sugared almonds here for each guest to eat, To remind us that life is both bitter and sweet. Five wishes for the new husband and wife, health, wealth, happiness, children, and long life! '
For as little as $23 per kilo (250 almonds, so 5 almonds for 50 guests) they are a lovely tradition that won't break the bank! Serve them after the cake, or hand them out in cute mesh bags, the possibilities are endless! 
Jam or other Sweet Preserves are a handy gift, especially for those of you lucky enough to have fruit trees– by picking the fruit fresh, and canning it yourself, not only are you saving a fortune, but you bring a little part of your home into the homes (and hearts!) of each of your guests. As Jam can keep for a very long time, you can make the favours ahead of time, and even label them yourself! 
Printables/Engravables covers the variety of personalizable Favours you can order (or make) that commemorate the wedding day. This includes: Picture Frames (which can double as place-holders!) Bookmarks (either in the shape of a theme object, e.g: snowflake for a christmas wedding, church bell for a traditional wedding, etc. or with your names/dates engraved) Pens, Wine Glasses, or Wine Glass Tags(with either the guest's name, or your names + dates) and other small items. While these can be quite costly (from between $2– $20 each) they will remind guests (as they read their favourite book, or write their shopping list) what a lovely time they had that day! If you are going to personalise items to the guest (much more expensive) it can be more wise to send the gifts out after the wedding, with thank-you notes (as this ensures you do not make personalised items for people that don't turn up!) and also means you can send gifts to guests that were unable to travel to the wedding from overseas.
Jewellery is a lovely (if expensive) gift, which really fits in-theme. If you are able to make the jewellery yourself, or know someone who can help you create at least one part of the jewellery, these gifts can seem really costly, even if they're not. Ideas include: Pendants/Earrings/Hairpins for the ladies, Cufflinks for the gentlemen, and barrettes, bracelets or badges for the younger attendees.
Home-wares and Bath Products are a definite favourite, and infinitely personalizable. Vases, Candles, Tea-Towels, Bath bombs and Soap are just some of the options. Fridge Magnets are particularly popular, because of the variety: from large format printed magnets, to several small magnets– you can print your own, buy in-theme, or even (if you're brave) make them yourself! Business card sized magnets can cost as little as 50c each (excluding design costs, minimum purchase quantities apply)
Other Ideas include: Christmas Baubles, Spice Packets (Steak Rubs, Marinades, DIY Cookies, just add Flour and Water!), Seed Bombs (Little bundles of seeds, all wrapped up in growth formula, just throw and watch them grow! no watering or sowing required!), Small Journals (with your names/dates on the cover, or wrapped in 'Theme' Covers!)
When and Where to Give Bomboniere
At the Ceremony, have the flower-girl and ring-bearer hand out the Bomboniere at the main exit from the ceremony venue, along with the rice/confetti/flower petals/bubble mix.
At the Reception is the traditional Bomboniere gifting time: placed on the tables with, or acting as Place-Holders. Alternately, there is the traditional Italian method called the 'Torta Bomboniera', a fake cake, made from boxes in the shape of slices of cakes. A cute idea would be to create a 'Torta Bomboniera' facsimile of your actual wedding cake, just to confuse the guests! 
Sending the Bomboniere out After the Wedding allows you time to relax a little, before you get to the 'Writing Thank-you-Notes and Returning Duplicate Gifts' part of the Wedding process. It also ensures you don't make more or less gifts than is necessary. 
As we do research for the coming parts in this DIY/Vintage series, we are sure to come across plenty of new Bombonieri/Favour ideas, so watch this space! 
If you have any ideas you'd like to share, please feel free to comment below, or email us at Info@​SerendipityImage.​com.​au