Winter Weddings
Picture your favourite things about Winter, what comes to mind? Perhaps it's watching a thunderstorm swirl dramatically across the bay, or sharing a glass of wine with your loved ones as the wind sways atmospherically outside.

Winter weddings are becoming a popular option for couples who, like many photographers, are enticed by the abundant range of exquisite options that come with celebrating your special day amidst the cool colours and gorgeous icy tones of Winter time.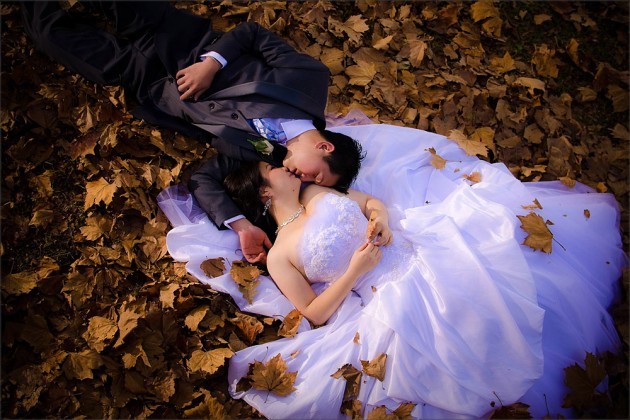 There are so many things to love about Winter, from a photographers perspective details such as the elegant paynes grey skies, gently tousled winds and veils and romantic candlelit interiors, create dramatic and incredibly glamourous looks to wonderfully complement your stylish wedding celebrations.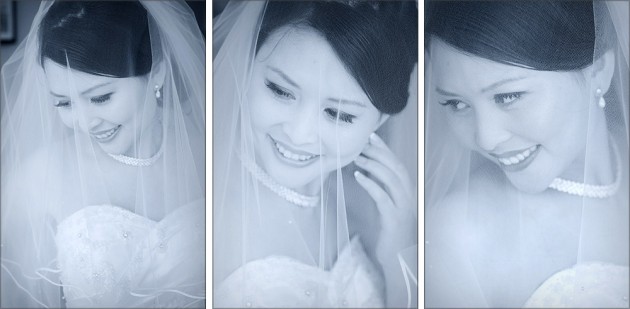 Setting your wedding in the winter months offers many desirable features; for a start couples can expect better opportunity in securing their dream venue (off peak seasonal flexibility can also mean lower prices!) The unique atmospheric details and striking aesthetics of Winter glamour can really make sure wedding theme come to life — as it is the perfect season for indulging in ornate fabrics, comforting hearty food and glittering decorations. In one word; luxury!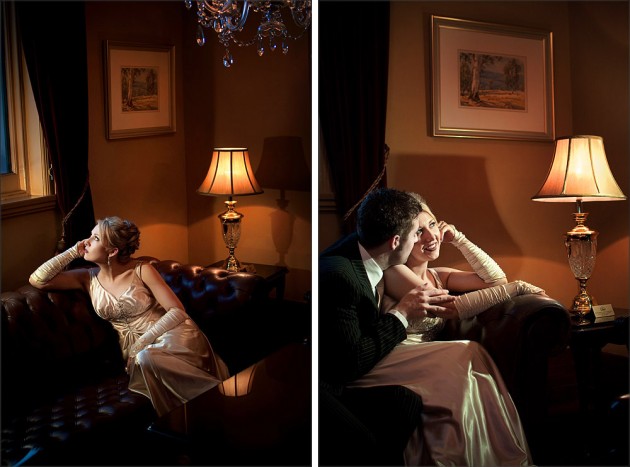 Enchanting Locations
At Serendipity we love the shine and graphic potential of wet stone steps, the fresh greens of foliage, reflections in puddles, and the wonderful skies of winter. In general, popular photographic spots in the city become less busy with tourists and people and thus more accessible. In the suburbs or if it is a passing shower then railway station, inside the cars, local town halls, an underpass for a grungy look, or often undercover at a suburban shopping strip where the bridal part can grab a spot to eat and use the shop fronts as a backdrop.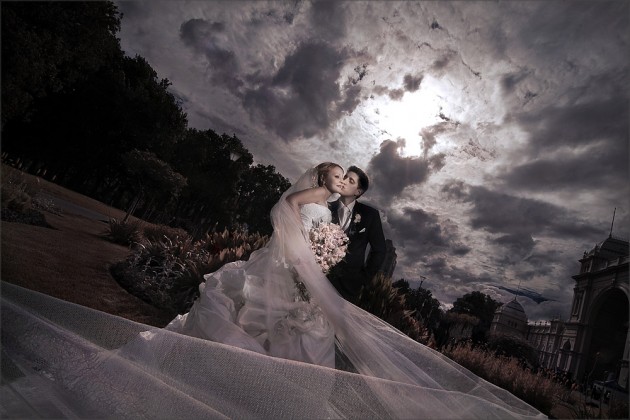 Serendipity love properties such as the Billilla Mansion and Kamesburgh Gardens which provide a stunning harmony of gorgeous indoor and outdoor backdrops that seem to be made for the Winter months! Some of the best reception centres will have both indoor and outdoor options, offering picturesque backdrops even if there is a last minute adjustment due to unexpected weather!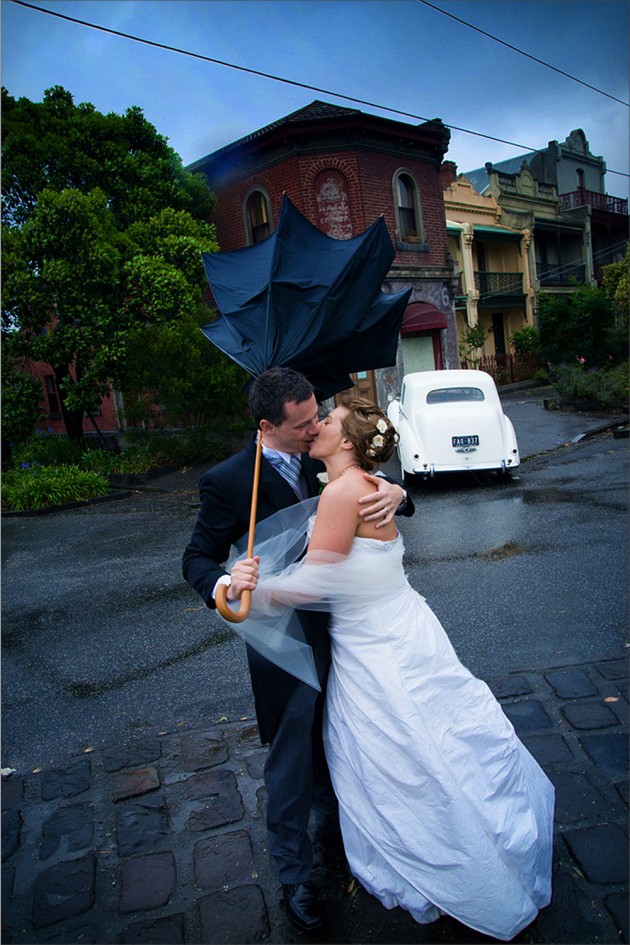 Melbourne's CBD boasts an enchanting range of locations perfect for your winter festivities. Hotel Windsor is rich with glamourous old world interiors and styling to melt away those winter blues, whilst the architectural marvels of places such as the the Block Arcade, Collins Street and The Docklands offer an abundance of picturesque backdrops and unique atmospheres and best of all are versatile enough to perfectly counter balance wet weather.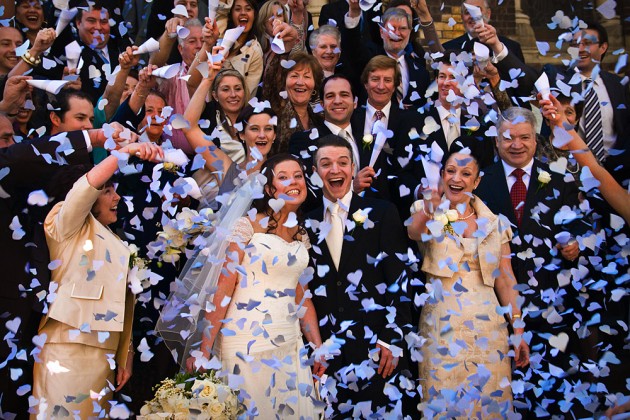 Wonderful Winter Decorations and Accessories
Well chosen decorations in your ceremony and reception venues will beautifully enhance the wintery feel of your day. It's worth having a chat to your florist early on, as there are an exciting selection of seasonal options to exquisitely complement your day. Popular flowers include lilies, white amaryllis  and white roses are perfect for a classic look , whilst colourful varieties such as, tulips, orchids, bird of paradise and jonquils offer a more vibrant effect.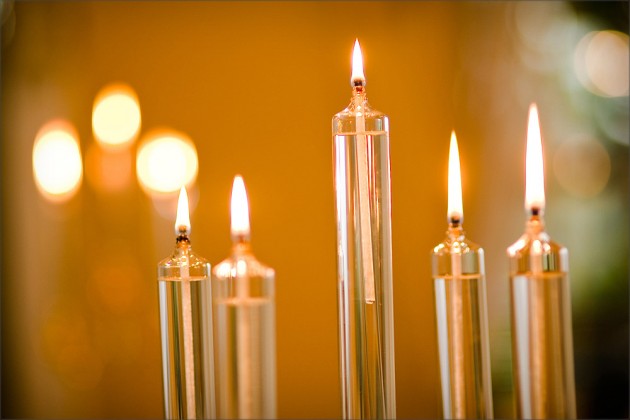 As well as the stylish candelabra and crystal chandeliers that feature in many of the best Melbourne wedding venues, you can add an extra touch of gothic glamour to your celebrations by investing in some candles, a simple yet powerful way to enhance the romantic atmosphere of your day (and night!)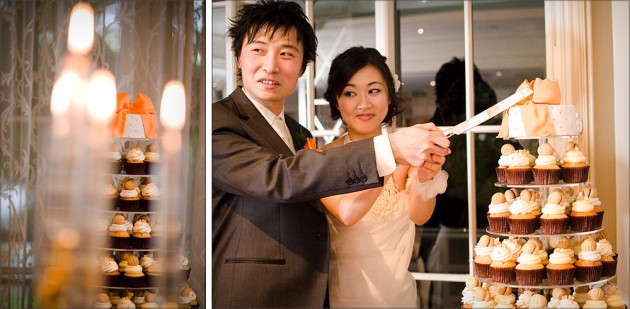 Candles offer a myriad of possibilities, and can be a beautiful feature both on their own or as as part of a table centrepiece. Try arranging candles in the middle of the table surrounded by touches silver, glass vases and elegant white flowers — the reflections from the ornaments create breathtaking light effects, adding a glittering touch to wedding day photographs.